expertise > Architecture > Interior Architecture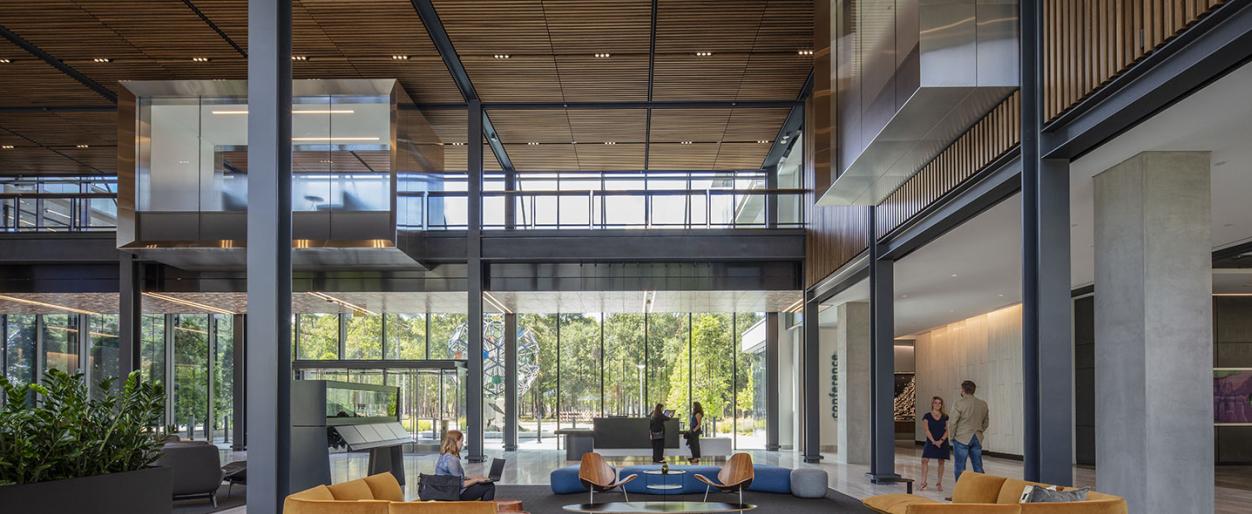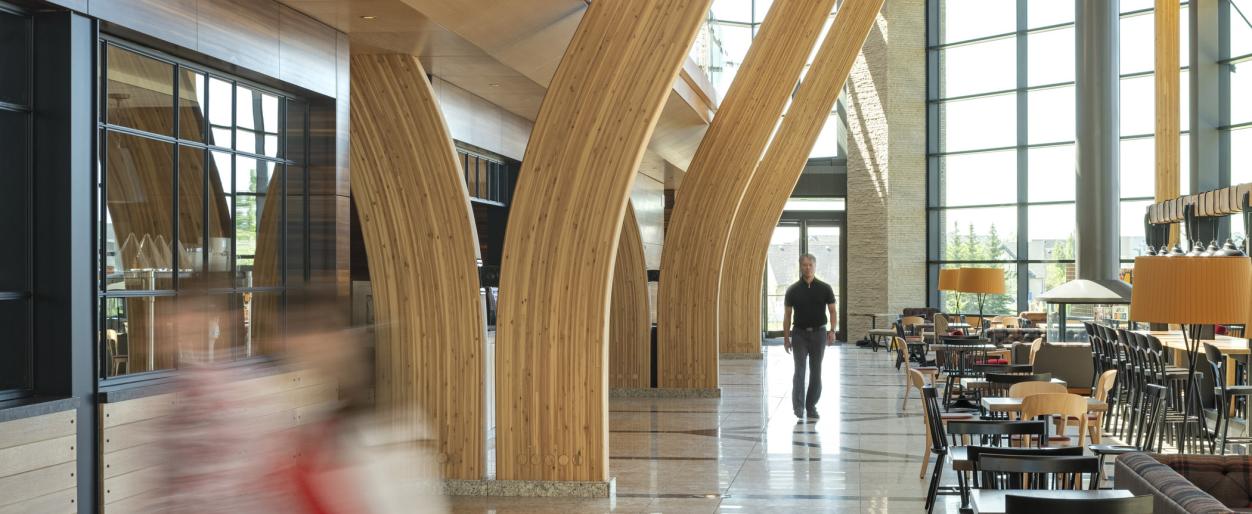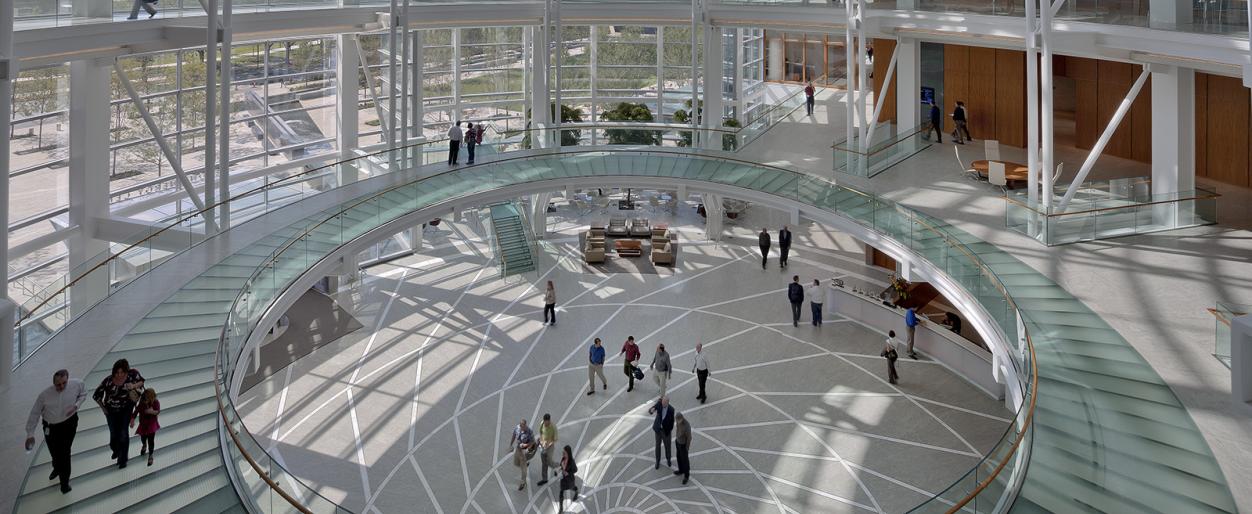 We design interior environments that provide unique experiences throughout the course of every day. Whether it is meeting up with friends or managing your own schedule, our goal is to positively impact the well-being of each person in the community with memorable places that stitch together an evolving mosaic one corner at a time.
We Create Connection Between Memory & Place
We strive to make places where people want to be – a trail to take their dog on a sunrise walk, a spot to brainstorm a new idea with a colleague or the place to meet for great barbecue. Our goal is to positively impact the daily routine and well-being of each person in the community.
Creating a social destination through memorable spaces and experiences helps further a person's connection to the place. Amenities that feature chef-driven dining experiences, local musical performances, or pop-up shops exemplify the character and feeling of a neighborhood. Studios that provide optimal sound and lighting for simple content creation will intersperse with lively collaborative hubs. We craft each element of a building with the innate understanding that the interrelationships between the form, materials, and interior and exterior spaces are ultimately experienced by people, and, as such, every facet should foster long-term well-being and enjoyment.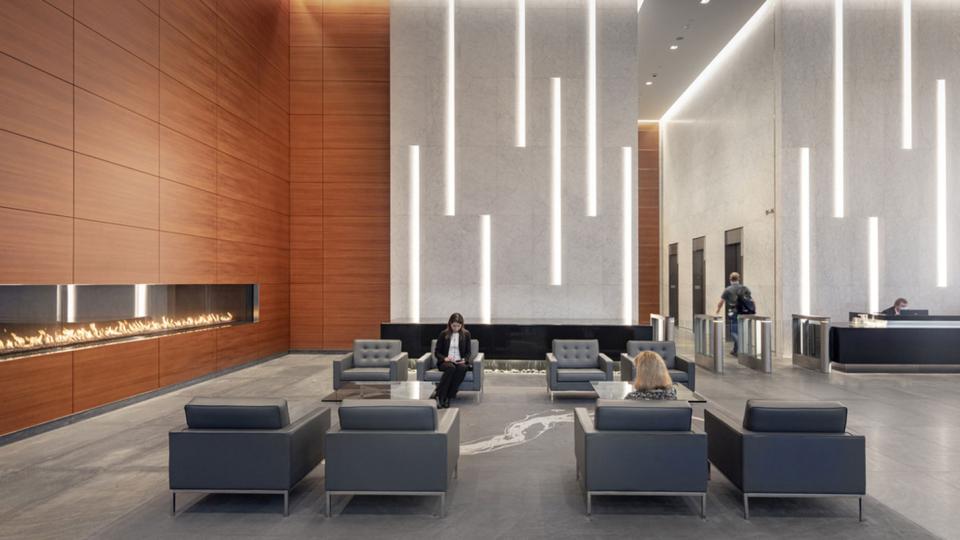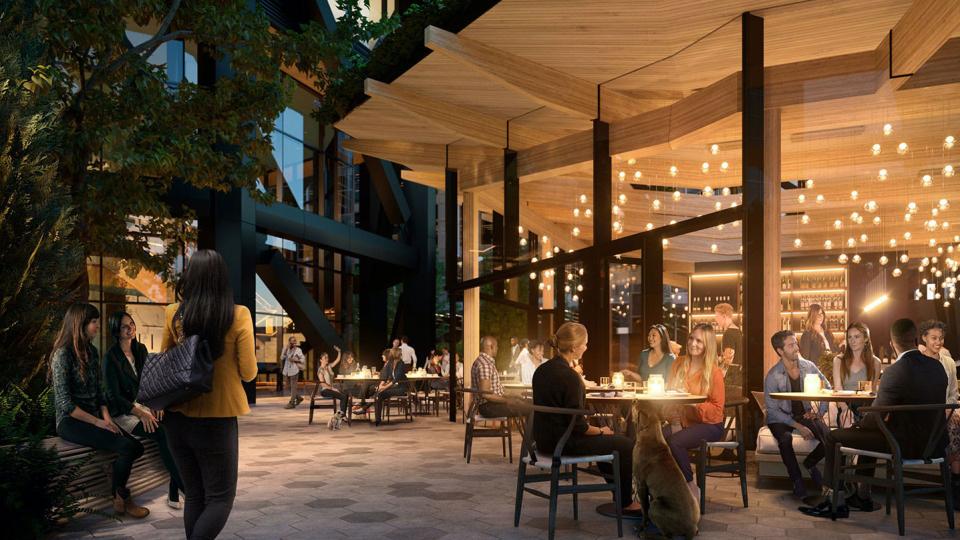 Empowering Community Growth
We measure the success of every project by how we empower community growth and help downtowns flourish. With benchmark projects located in the metropolitan epicenter of Chicago, in residential districts of Dublin and burgeoning city centers of Oklahoma City, we approach each project from the ground up, amplifying the needs of the neighborhood and greater city. Three Global Awards for Excellence from the Urban Land Institute substantiate Pickard Chilton's record of implementing design that enhances the urban fabric of major cities. We have transformed urban environments and served as major catalysts for the growth and vibrancy of downtowns across the country and around the world.
The definition of a community lies beyond the geographic constructs of neighborhood blocks. It is in the sounds of the evening street, the shared celebrations, the way strangers become neighbors at the bus stop, and the allure of a great meal. Recognition of the unparalleled identity of Montrose is integral to an inclusive, engaging and inviting design for the community.
Good design has the unique ability to instinctively orient, direct and welcome people to a space. This can be achieved through multi-purpose outdoor areas that effectively host a wide variety of programming opportunities. These will vary by scale, location, and amenities and will be flexible to adapt to the evolving needs of the community.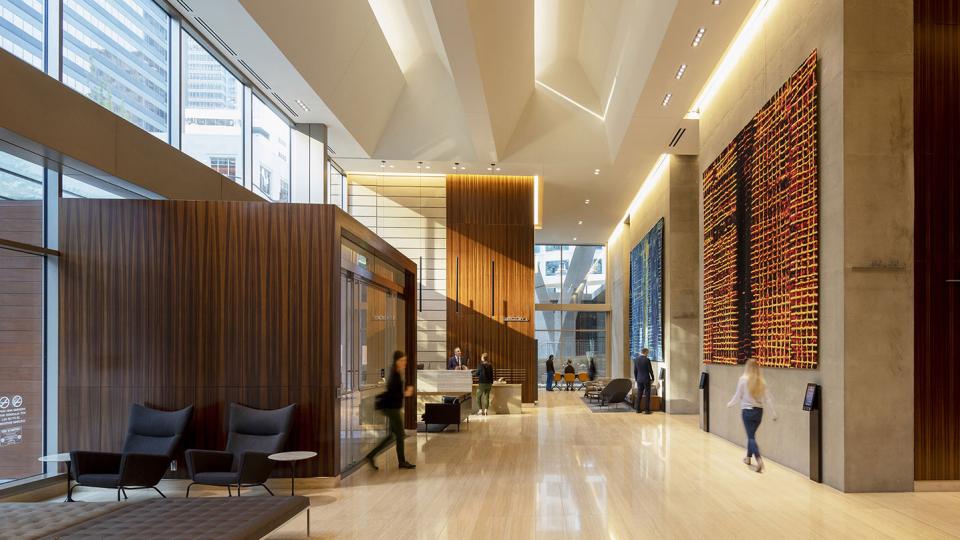 Related Work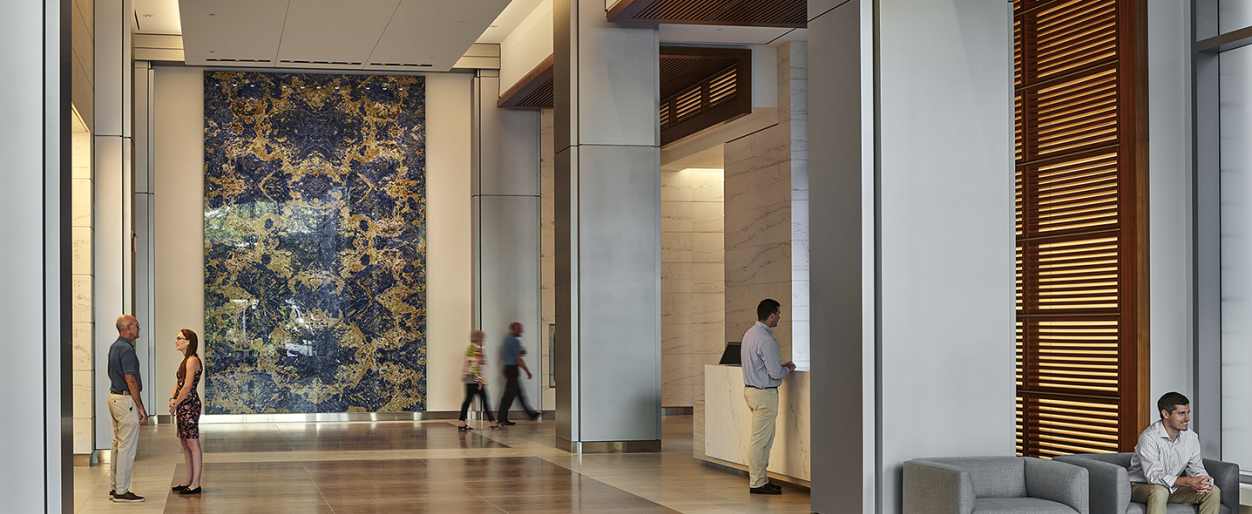 When designed properly, building lobbies can make a positive statement to the tenants. Here, occupants discover the ambiance, materials, and textures to expect throughout their experience within the building.
Pickard Chilton designed a feature stone wall to set the tone for the recently completed Avocet Tower and AC Hotel in Bethesda, Maryland. The harmonious integration of natural wood and stone adds to the elegance and hospitality lobby.
Due to the pandemic, going to your workplace in the last couple of years might have been difficult. COVID-19 certainly changed the way office spaces are being designed moving forward.
And, because every new year comes with new challenges and opportunities, CommercialCafe wondered what 2023 had in store for the commercial interior design sector. So, we spoke with several interior designers to learn their insights on the office interior design trends for 2023; what worked in the past and what didn't; "resimmercial" design; and more. Read on to find out what they had to say.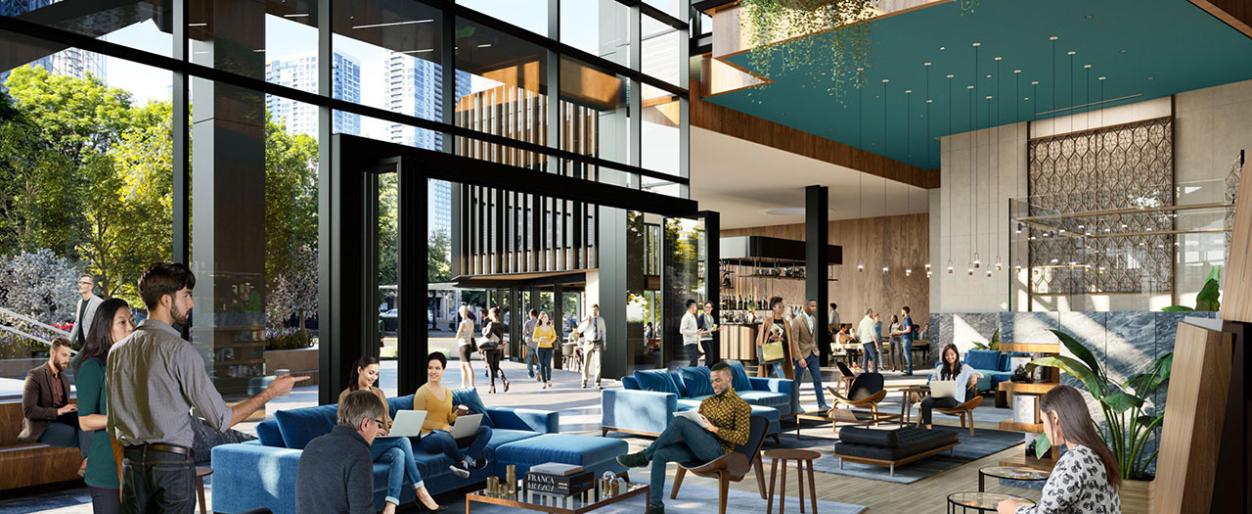 While the concept of a communal space is not new, the term "Third Place" is. Defined in 1989 by sociologist Ray Oldenburg, Third Place is considered to be a home away from home.
Pages
We are passionate about our clients, our work, and the positive impact of every building we design. If you have a difficult design challenge, contact us to create a solution that realizes your vision.