expertise > Architecture > Sustainable Building Design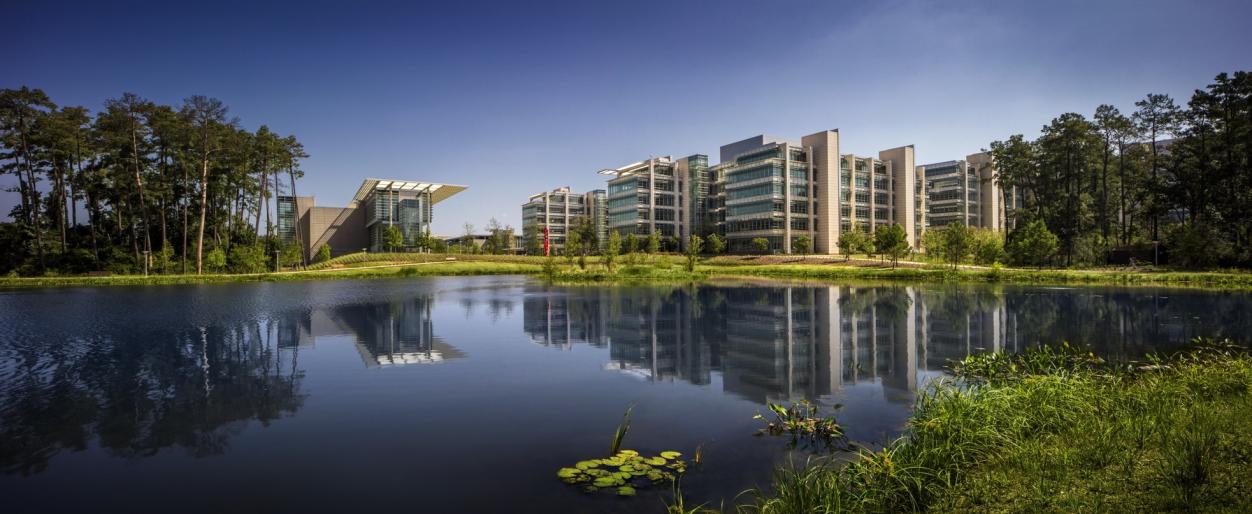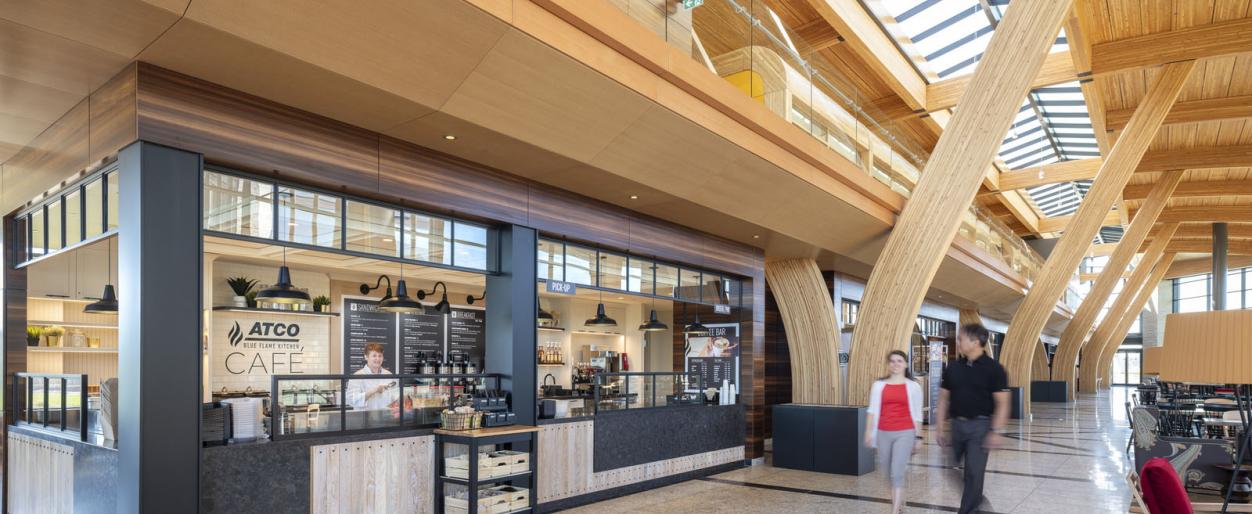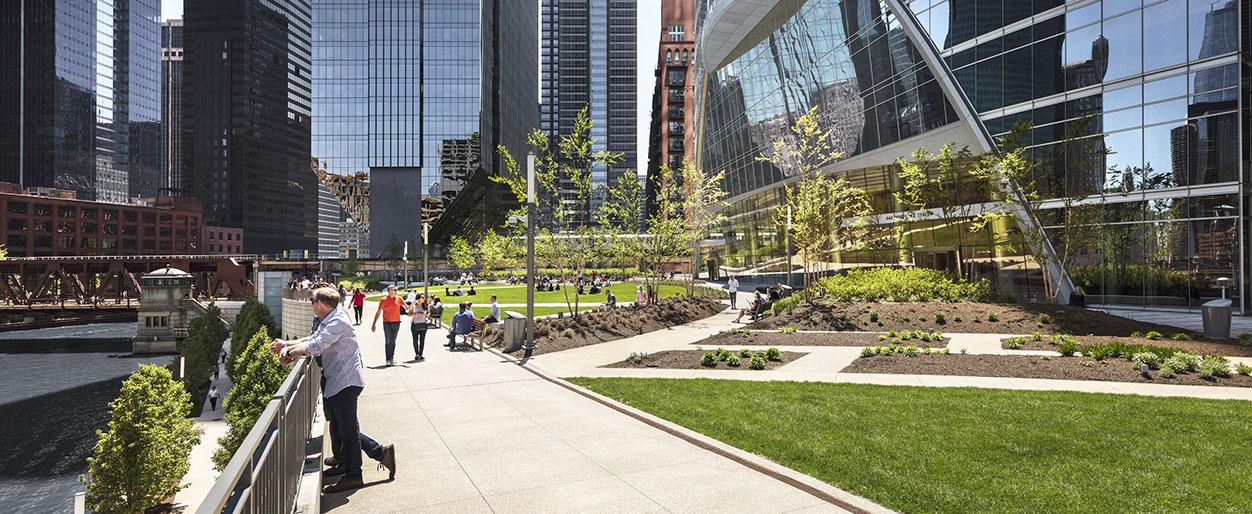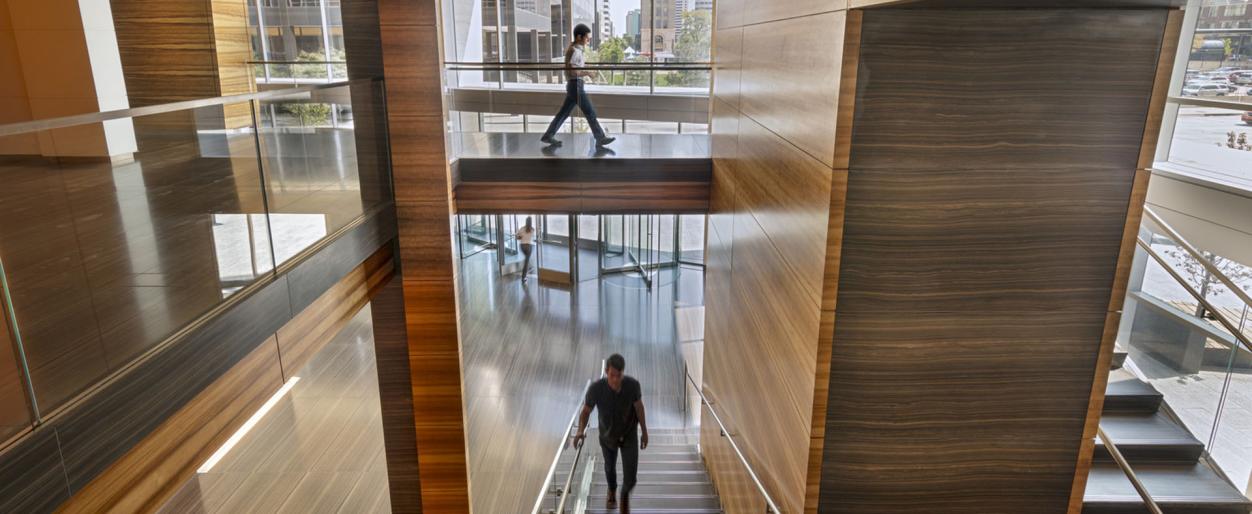 Sustainable Building Design
Designing high-performance buildings and sustainable workplaces is at the core of Pickard Chilton's design process. Our commitment to environmental stewardship not only creates built environments that are livable and workplaces that are healthy but also results in innovative and elegant architecture of long-term value. Further demonstrating our leadership in sustainability, for the last ten years, Pickard Chilton's studio has been entirely powered by clean, renewable, wind energy. Pickard Chilton's architectural achievements in sustainable design have been recognized with over three dozen awards.
Environmental Innovation and Strategy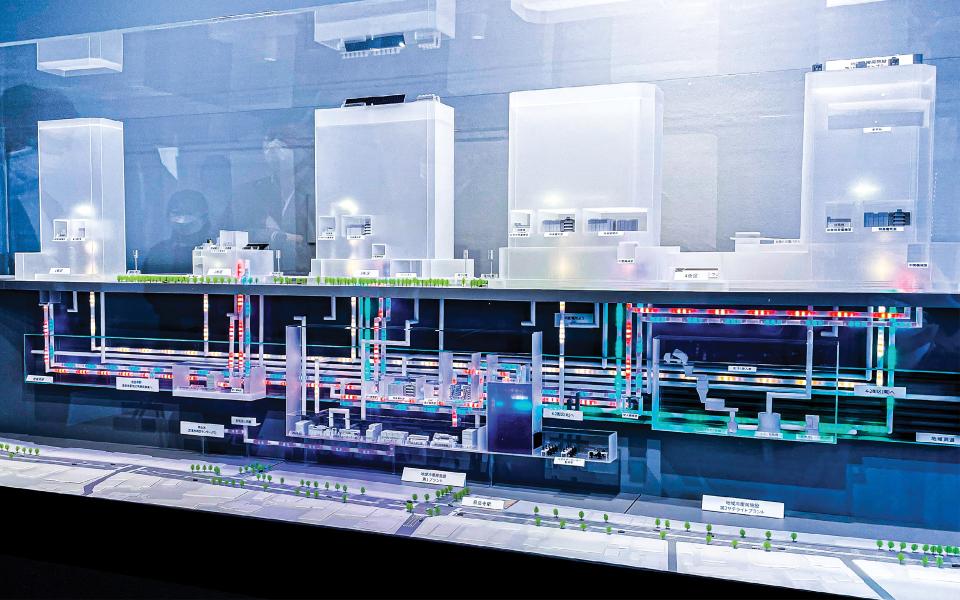 Proven LEED + WELL Experience
Since 2006, projects totaling over 80 million square feet have been designated or targeted LEED Gold or Platinum, representing corporate, commercial, residential, and institutional buildings in design, under construction, or completed – one of the highest amounts in the United States.
Pickard Chilton has long incorporated into our design approach those qualities and attributes at the core of the WELL Standard for building performance. Nearly 40% of the Pickard Chilton design staff are LEED Accredited Professionals and includes four WELL Accredited Professionals.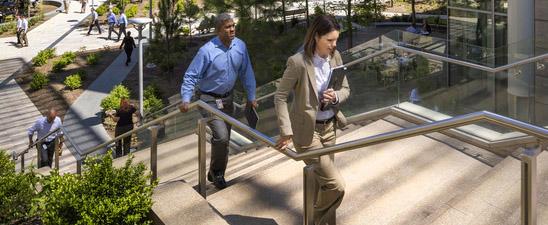 Related Work
The Architectural Ceramic Assemblies Workshop (ACAW), now in its eighth consecutive year, has reached a newfound level of complexity and interdisciplinary collaboration. Hosted by Buffalo-based manufacturer Boston Valley Terra Cotta, the Carnegie Mellon University School of Architecture, and the University at Buffalo School of Architecture and Planning, the weeklong event offers participating architecture and engineering firms, as well as students, an opportunity to hear from several speakers and to get their hands dirty designing and putting together terra-cotta facades and other architectural elements under the watchful eyes of the specialists.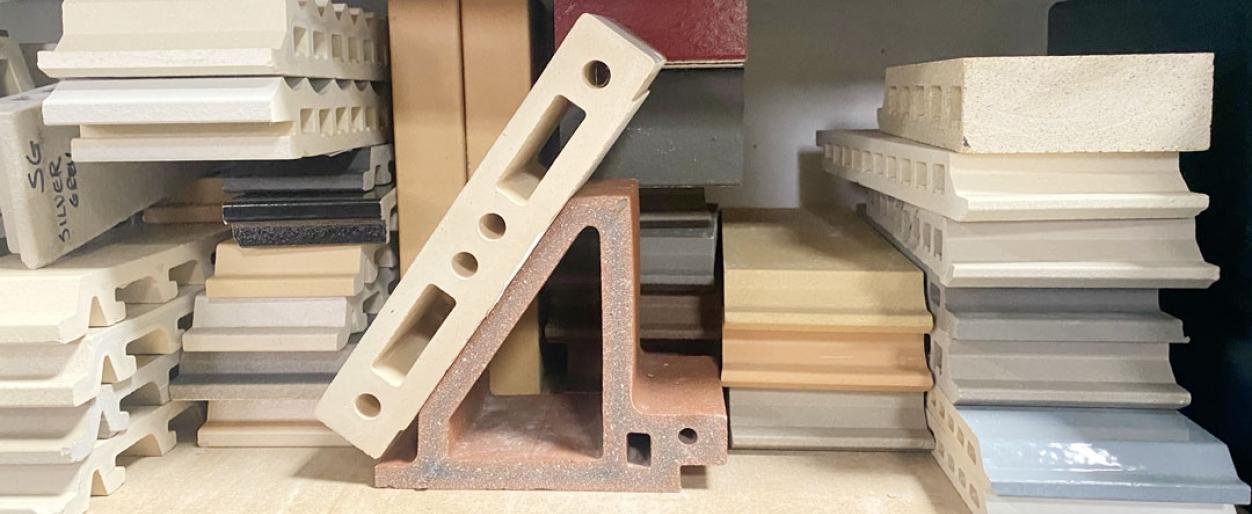 Terracotta, a natural material deeply rooted in history, has found a lasting place in contemporary architecture, seamlessly blending heritage with innovation. Derived from the Italian words "terra" (earth) and "cotta" (cooked), terracotta embodies the transformation of natural clay into a versatile architectural medium, a tradition dating back to Mesopotamian and Roman civilizations. As a low cost, fire-resistant alternative to stone, it enjoyed notable resurgence in the early skyscrapers of Chicago in the late 19th century.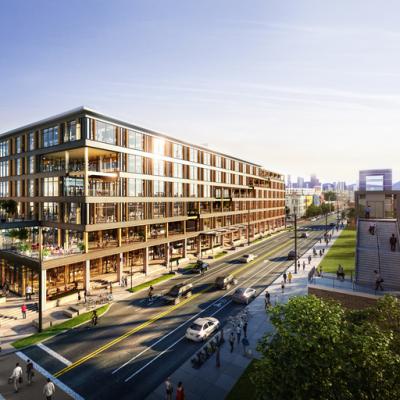 A new office complex made out of wood is predicted to become one of Denver's "most environmentally friendly" buildings.
Construction on River North Art District's T3 RiNo — a six-story building made of black spruce, a heavy timber — is set to finish later this year. Using wood for construction is cited as one way to cut carbon.
The timber structure serves as "a prime example of our commitment to embedding sustainability into every aspect of our projects as we work to achieve net-zero carbon by 2040," said John Rosato, executive vice president of capital projects and development at Canadian real estate company Ivanhoé Cambridge. It's acting as a co-developer on the project, alongside real estate companies Hines and McCaffery.
T3 RiNo, 3500 Blake St., is "slated to be one of the most environmentally friendly and sustainable developments in Denver," according to a Monday update on the project.
Downtown Milwaukee is getting a $500 million upgrade. Northwestern Mutual is closing its office space in Franklin and redeveloping its North Office Building on E. Mason Street in downtown Milwaukee.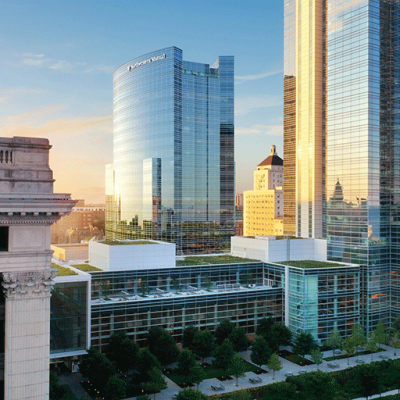 MILWAUKEE - Downtown Milwaukee is getting a $500 million upgrade. Northwestern Mutual is closing its office space in Franklin and redeveloping its North Office Building on E. Mason Street in downtown Milwaukee.
Company leaders said this investment will transform the company and downtown.
Learn about our experiences as contributors of the 2030 Challenge for the past 10 years including explorations in mass timber architecture, participation in the C40 Cities Climate Positive Program and our work creating healthful work environments that celebrate human connection through WELL and Fitwel Certification.
Pages
We are passionate about our clients, our work, and the positive impact of every building we design. If you have a difficult design challenge, contact us to create a solution that realizes your vision.