expertise > Repositioning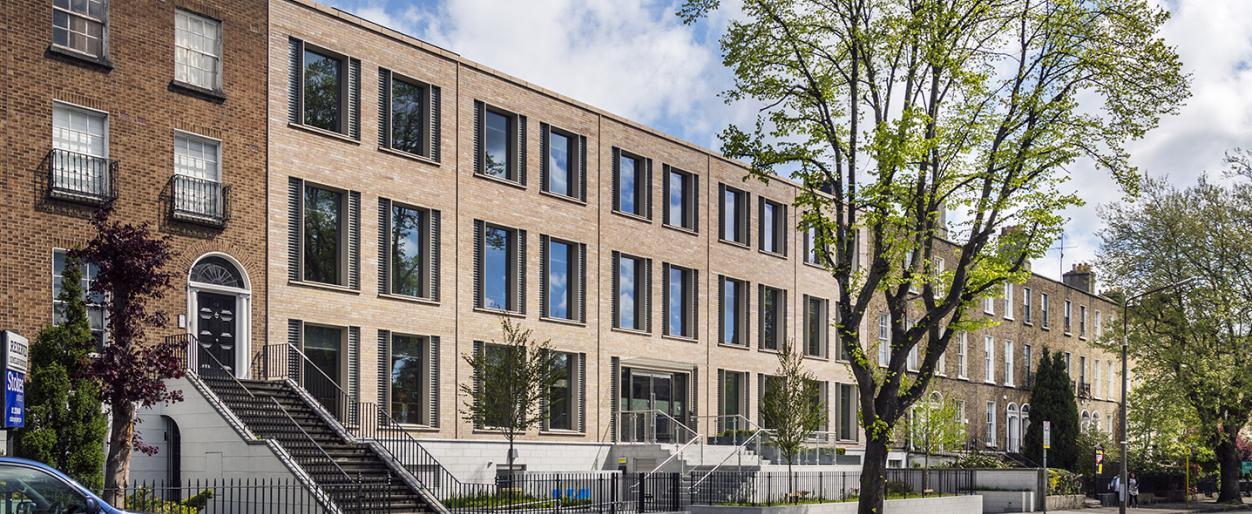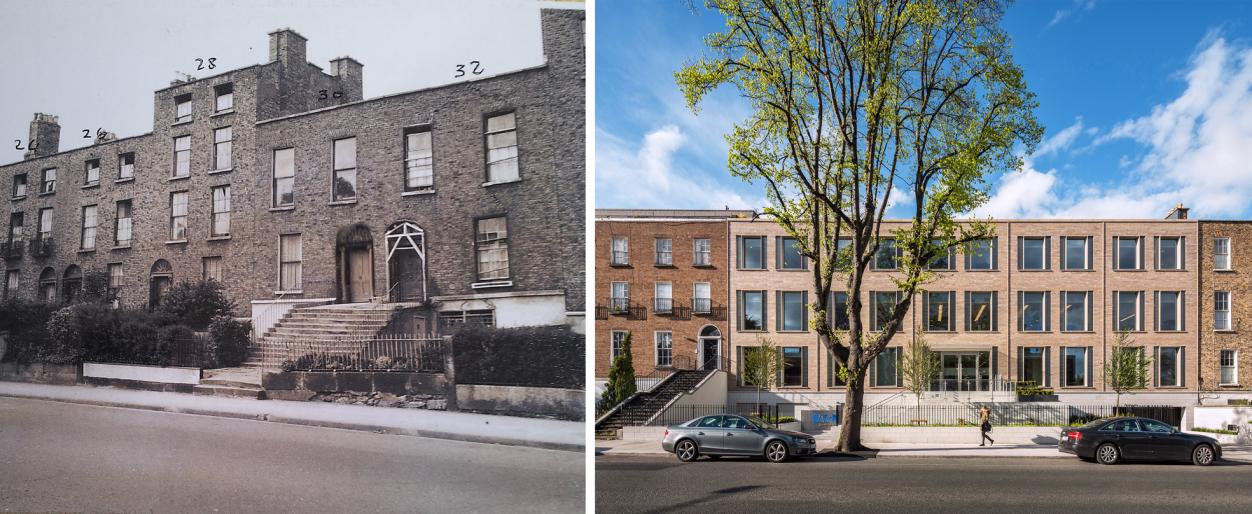 The repositioning of an existing building is an increasingly popular strategic approach to adding significant value to a given property - whether the intention is to retain or attract new tenants or accommodate different uses. According to the 2022 AIA Firm Survey Report, 48% of the profession's current design work involves the reconstruction of existing buildings, reflecting a substantial increase from 34% in 2005. Compared to new construction, the repositioning of existing projects can be more attractive to building owners and developers for not only their potential to achieve sustainable decarbonization goals but also for offering shorter permitting and project delivery times as well as minimizing disruption to the neighborhood. In reimaging an existing building, potential considerations can include engaging an expanded audience, modernization of its design and infrastructure, and providing alternative uses for currently inactive spaces.
Expanding the Audience
As post-pandemic city centers evolve and begin to redefine themselves, existing assets can be repositioned to ideally be more suited to the specific urban fabric of their neighborhood. Expanding the uses or amenities of a building or creating adjacencies that complement each other are potential opportunities to create dynamic and active urban environments. For example, incorporating a healthcare center with a healthy-focused juice bar, wellness studio or gym creates a well-rounded destination. This diversity of uses fosters an animated and lively community and expands the site's social activity level throughout the entire day and week.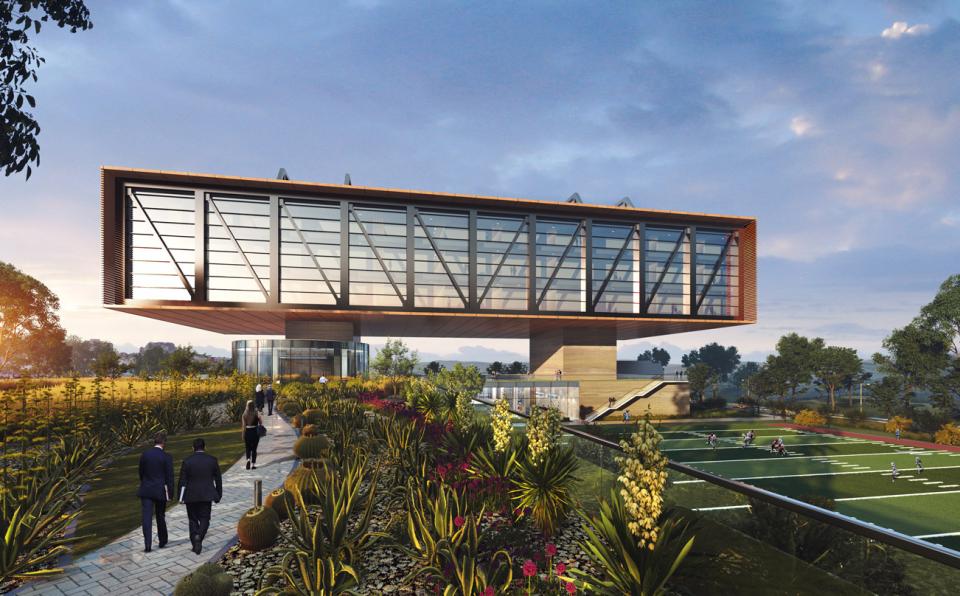 Design for Modernization
Buildings designed 50 or 100 years ago, while still sound, are often unable to meet the demands of the technological expectations of the modern tenant. Personal mobility and seamless access to technology are priorities in creating a modernized building to work, live and play. Design that encourages wellness and movement through open stairs, integrated greenspace and access to daylight are key interventions to providing healthy and inviting interior environments. The efficient modernization of infrastructure, mechanical systems and enclosure can augment indoor air quality and user comfort while assuring the building's resilience and financial viability for generations.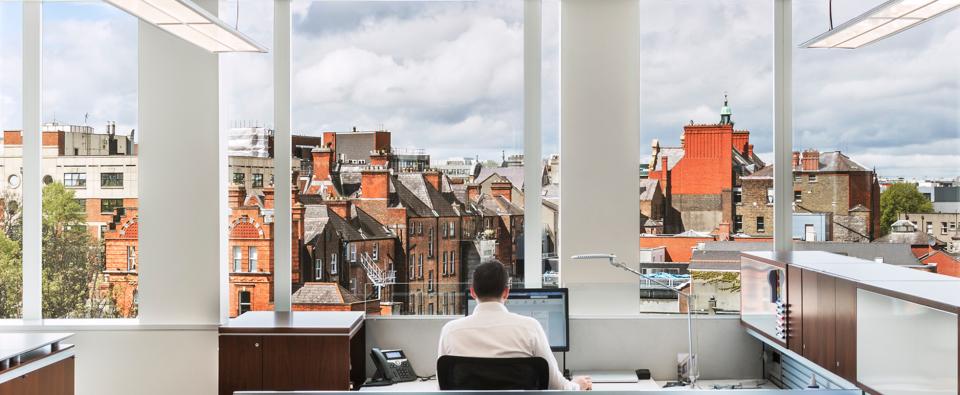 Shifting Transit Culture
The recent efforts to augment access to public transit, secure bike lanes, pedestrian-only streets and urban densification has begun to alleviate car traffic in cities across the country. With this cultural shift, parking areas within buildings have become underutilized spaces that can be optimally repurposed for modern uses. For owners and developers, the innovative repurposing of these parking areas can potentially accommodate immersive media spaces, data centers or new tenant amenities. Bike hubs, commuter lockers, concierge services, or ride-share drop-offs can be integrated into the arrival and departure experiences of these refreshed buildings to support the expectations of the next-generation of commuters.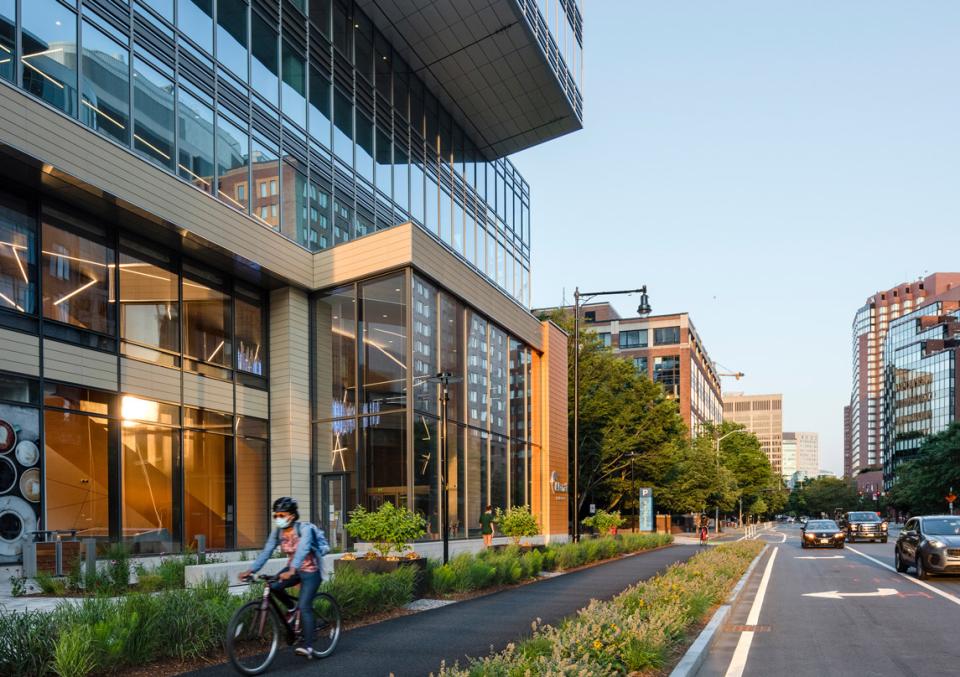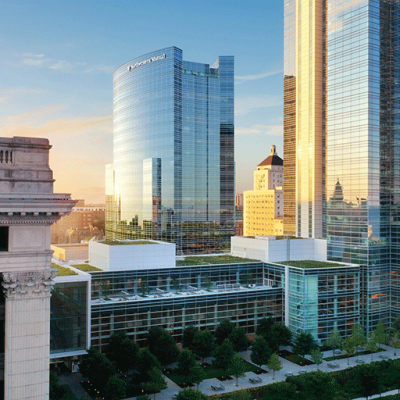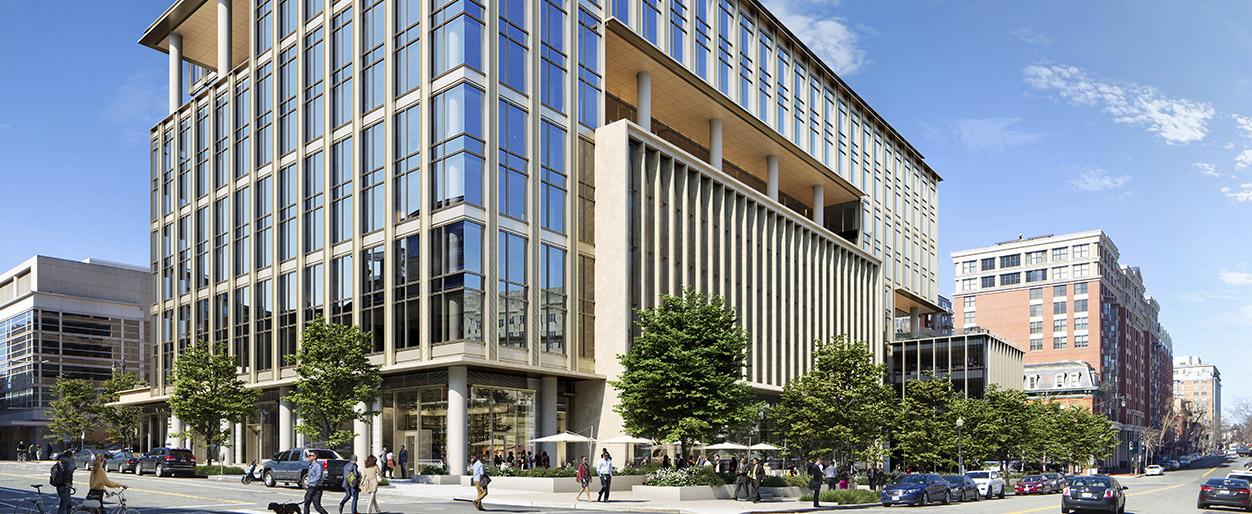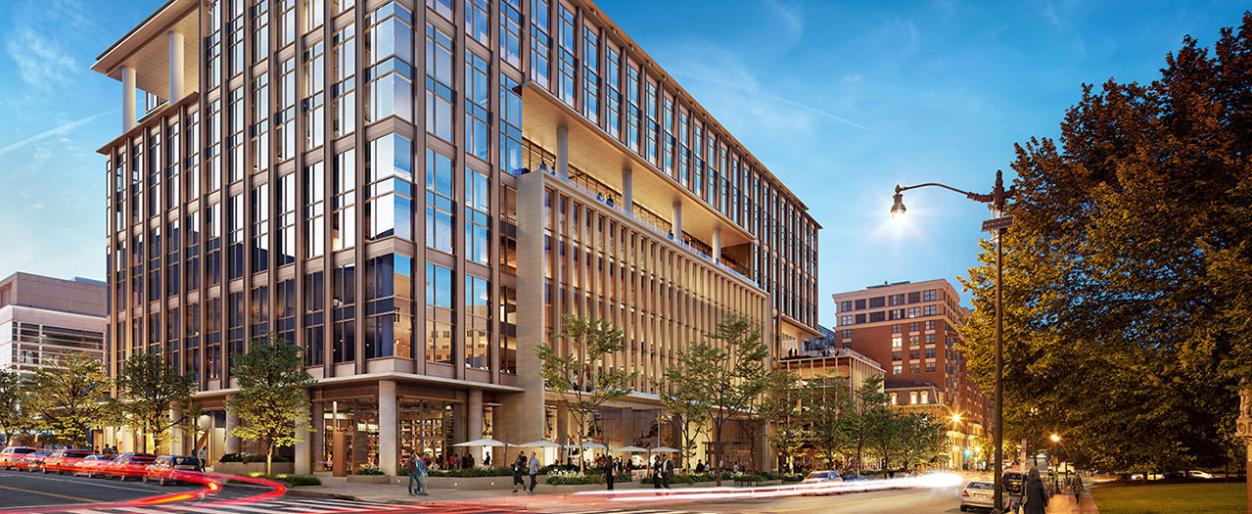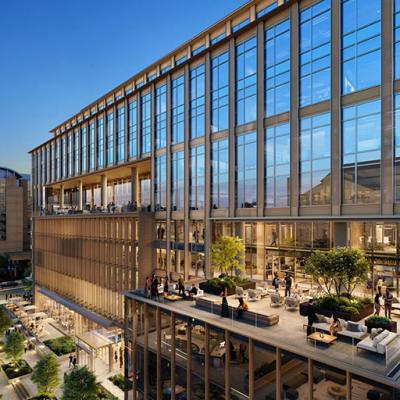 Rockefeller Group and Stonebridge have begun construction on 600 Fifth, a 400,000-square-foot redevelopment office project in Washington, D.C. The groundbreaking marks the closing of a 99-year ground lease with the Washington Metropolitan Area Transit Authority (Metro), which remains the ground lessor of the property.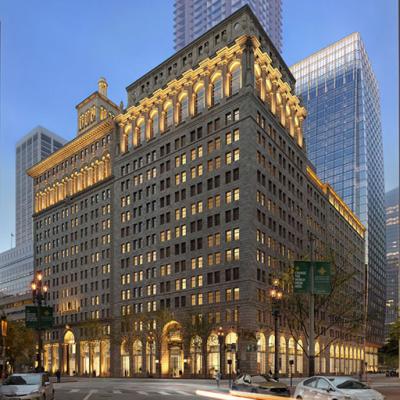 Architects and real-estate developers are pioneering concepts to entice workers who will permanently split their time between home and office. Here are the innovations you'll see in coming years.
Workplaces that look like your living room; flexible, multiuse spaces; outdoor terraces. Today's new hybrid work styles are reshaping the office buildings of tomorrow.
Leading architects and real-estate developers are pioneering concepts aimed at workers who are splitting their time between home and office, and they predict these innovations will become mainstream in the years to come.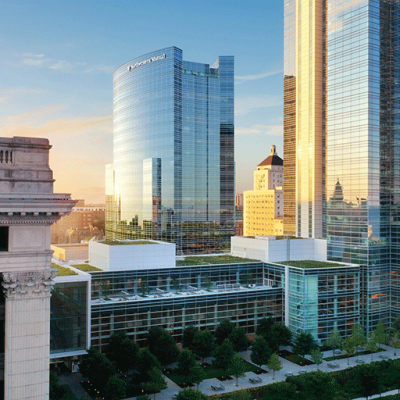 Timing was everything in Northwestern Mutual's decision to spend more than $500 million to rebuild its North Office Building, located at 818 E. Mason St. on its downtown Milwaukee headquarters campus.
Present at Thursday's press conference was architect Jon Pickard, principal at New Haven, Connecticut-based Pickard Chilton. The company is one of two architectural firms involved in designing the new North Office Building.
Pickard explained what helped guide him during the design process, and at the heart of the renovation is a desire to allow employees to reconnect with nature, which will in turn boost their health and happiness.
"I think one of the things that guides us is the fact that people do best when they're in touch with nature. One of the things we're going to bring to the new North Office Building is access to that (nature)," said Pickard.
Included in the renovation plans are connecting structures and a pedestrian plaza on North Cass Street. Workspaces will also be redesigned for more collaborative work.
"My north star is how do we create a best-in-class experience not just for the people that are here on a day-to-day basis, but also the community," said Pickard.
Downtown Milwaukee is getting a $500 million upgrade. Northwestern Mutual is closing its office space in Franklin and redeveloping its North Office Building on E. Mason Street in downtown Milwaukee.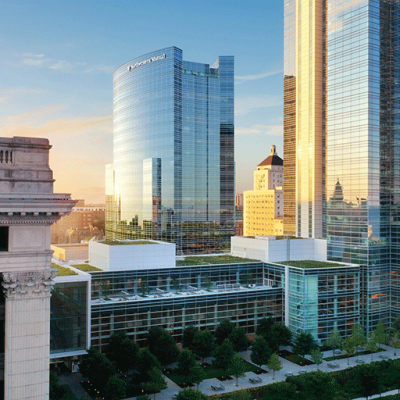 MILWAUKEE - Downtown Milwaukee is getting a $500 million upgrade. Northwestern Mutual is closing its office space in Franklin and redeveloping its North Office Building on E. Mason Street in downtown Milwaukee.
Company leaders said this investment will transform the company and downtown.
Pages
We are passionate about our clients, our work, and the positive impact of every building we design. If you have a difficult design challenge, contact us to create a solution that realizes your vision.