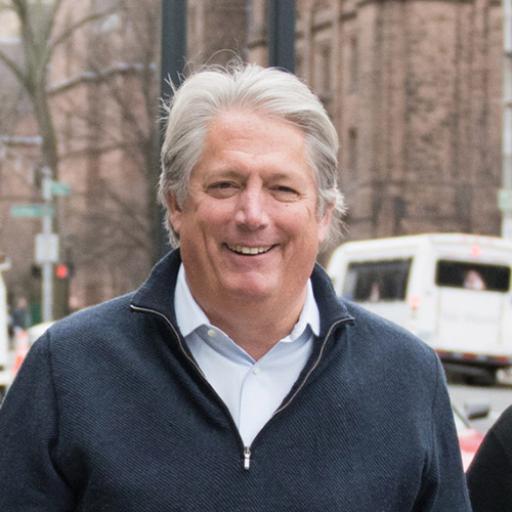 Jon Pickard has been recognized internationally for his achievements in architecture. He has designed or collaborated in the design of some of the world's most recognized buildings, including such prominent projects as the ExxonMobil Global Campus in Houston, Texas; Mutual of Omaha's new headquarters in Omaha, Nebraska, Northwestern Mutual's new headquarters in Milwaukee, Wisconsin; the Devon Energy Center in Oklahoma City, Oklahoma; 609 Main at Texas and BHP's headquarters, both in Houston, Texas; Norfolk Southern's headquarters and 1180 Peachtree, both in Atlanta, Georgia; and 300 North LaSalle in downtown Chicago, Illinois. In 2018, he led the design of the Uber Sky Tower, a visionary concept for Uber's next-generation urban aviation transport system. Mr. Pickard is currently leading the 200 Mission PG&E redevelopment in San Francisco and the 20th Street high-rise office tower in Oakland, California.
Prior to the founding of Pickard Chilton, he collaborated with Cesar Pelli in the design of numerous landmark and award-winning projects, including two of the most significant commercial developments ever built: the World Financial Center in New York and Kuala Lumpur City Centre, a development that includes the Dewan Filharmonic, Malaysia's National Symphony Hall, and two of the world's tallest buildings, the Petronas Towers.
Jon Pickard received his Bachelor of Arts in Architecture from Iowa State University and his Master of Architecture from the Yale School of Architecture. Iowa State awarded him both its Design Achievement Award (1989), for distinguished contributions to the arts, and the Christian Petersen Design Award (2007). With William Chilton, he is co-recipient of the 2011 Iowa State University Distinguished Alumni Award, the highest honor given to alumni by the University. The Gerald D. Hines College of Architecture at the University of Houston recognized Jon Pickard as its 2006 Honoree.
He regularly serves as a visiting critic at Yale University and has led an advanced design studio at Iowa State University. He has lectured extensively at academic institutions including Rice University, Louisiana State University, Iowa State University, and Harvard University. He currently serves on the Yale School of Architecture Dean's Council and has served on the ULI Gerald D. Hines Student Urban Design Competition. He is a member of the Royal Institute of British Architects and was elected to the AIA College of Fellows in 2011.