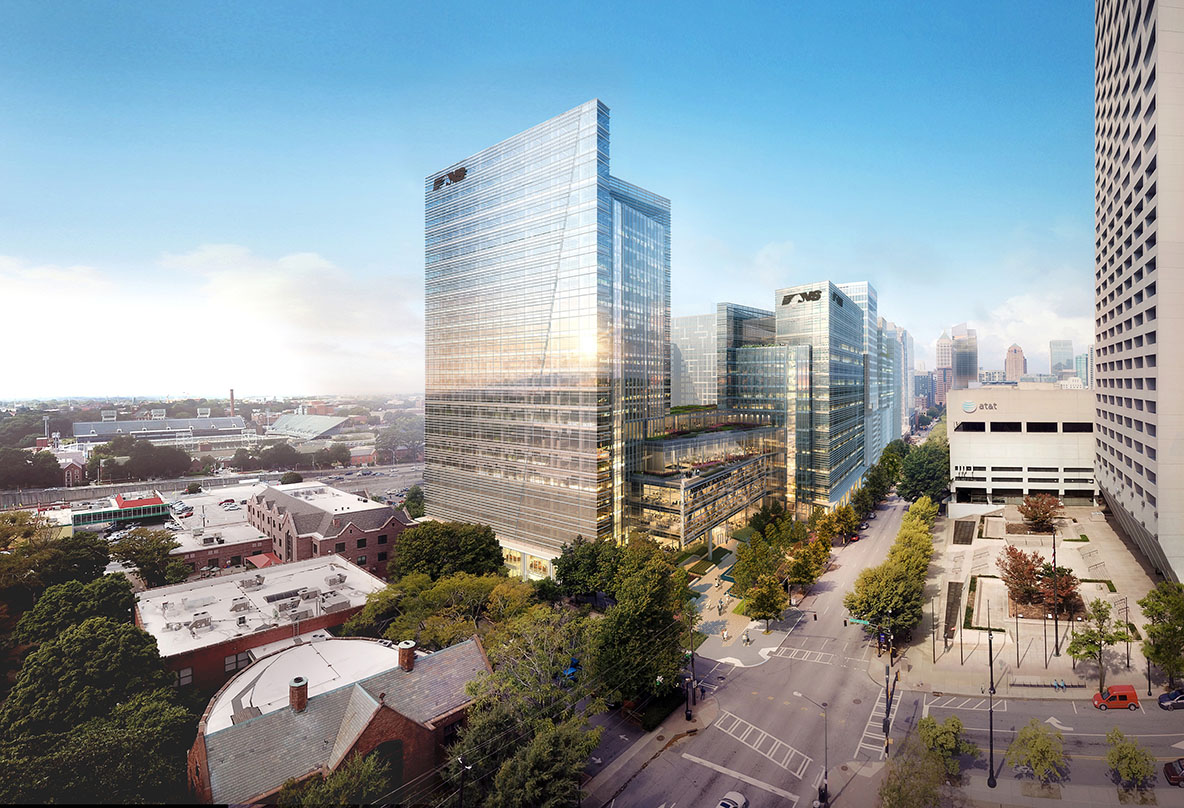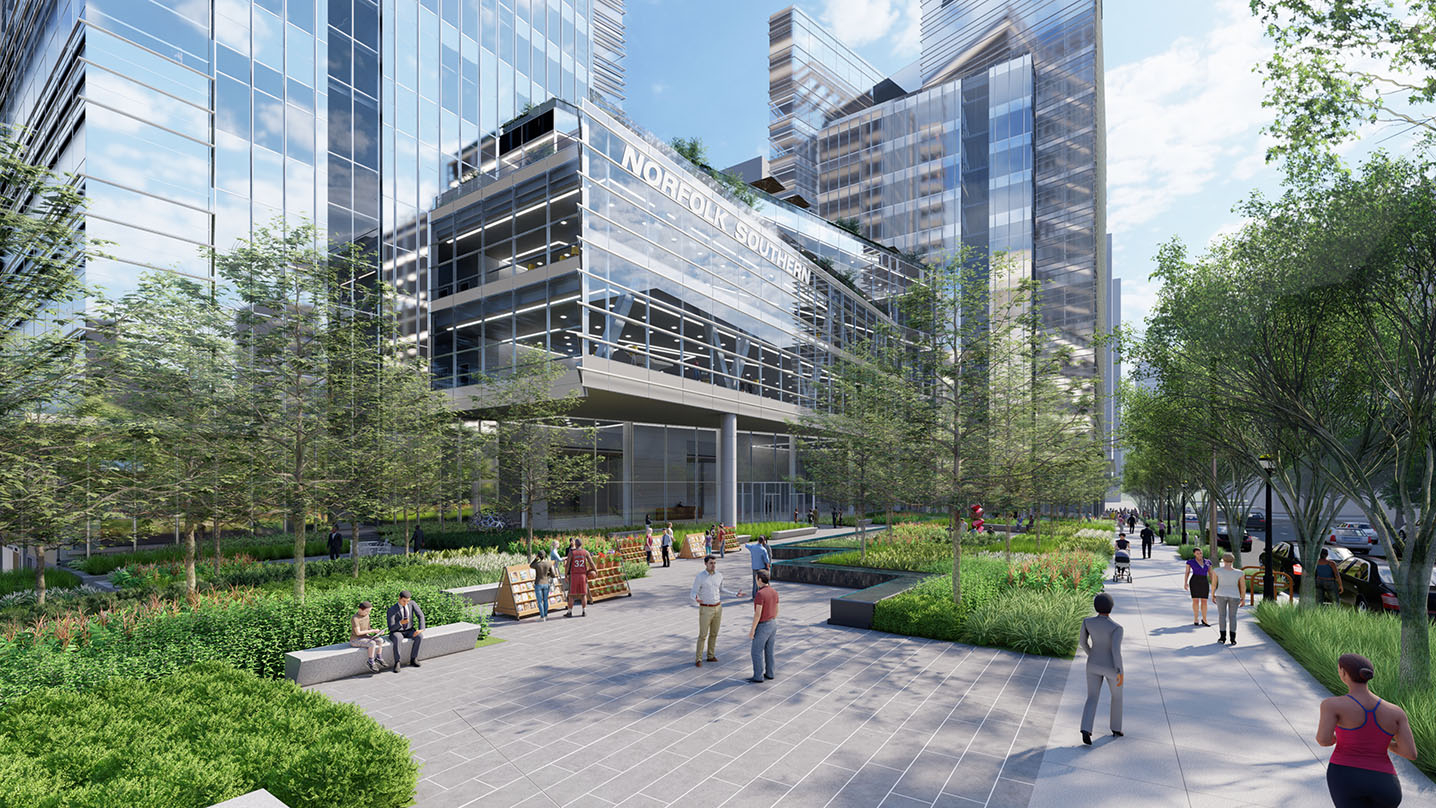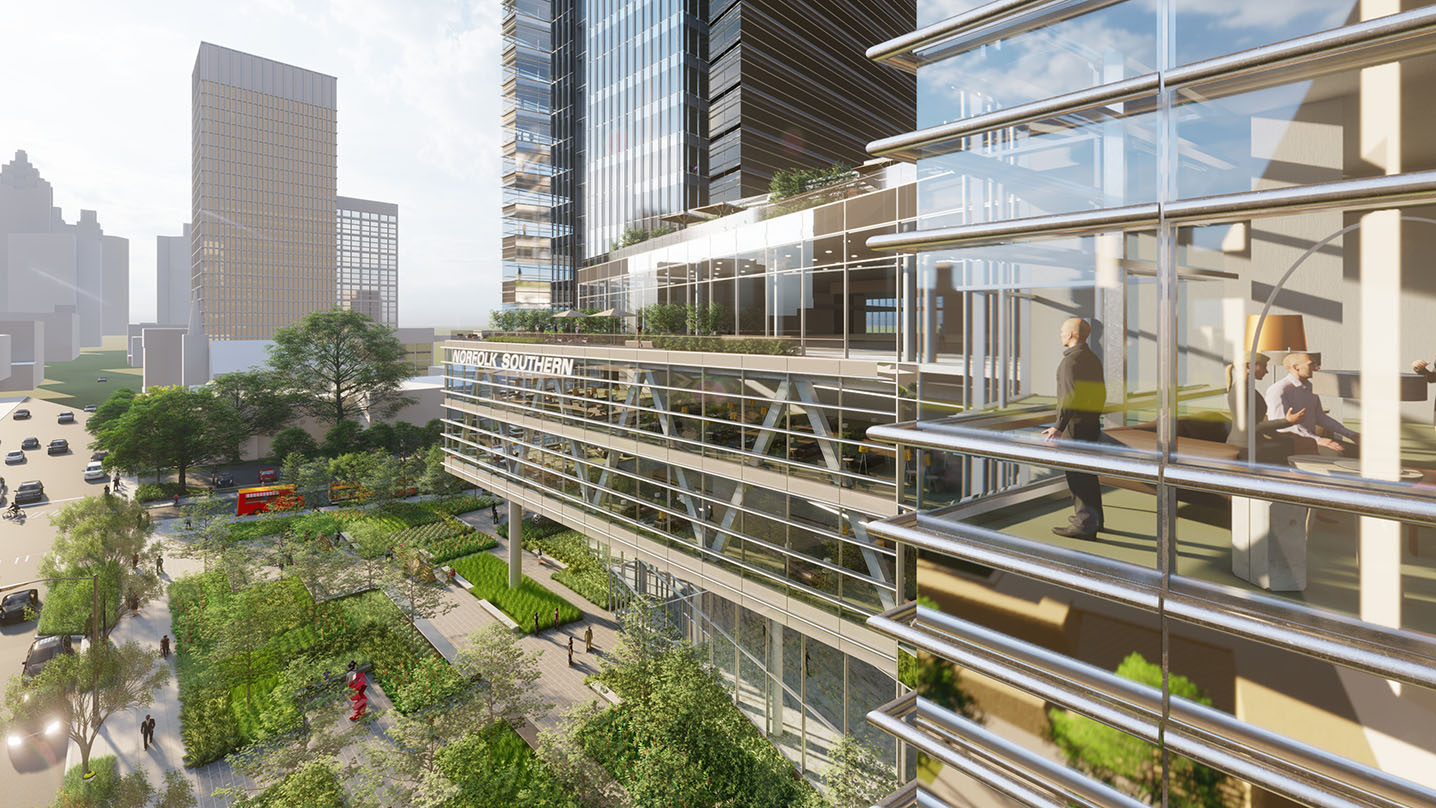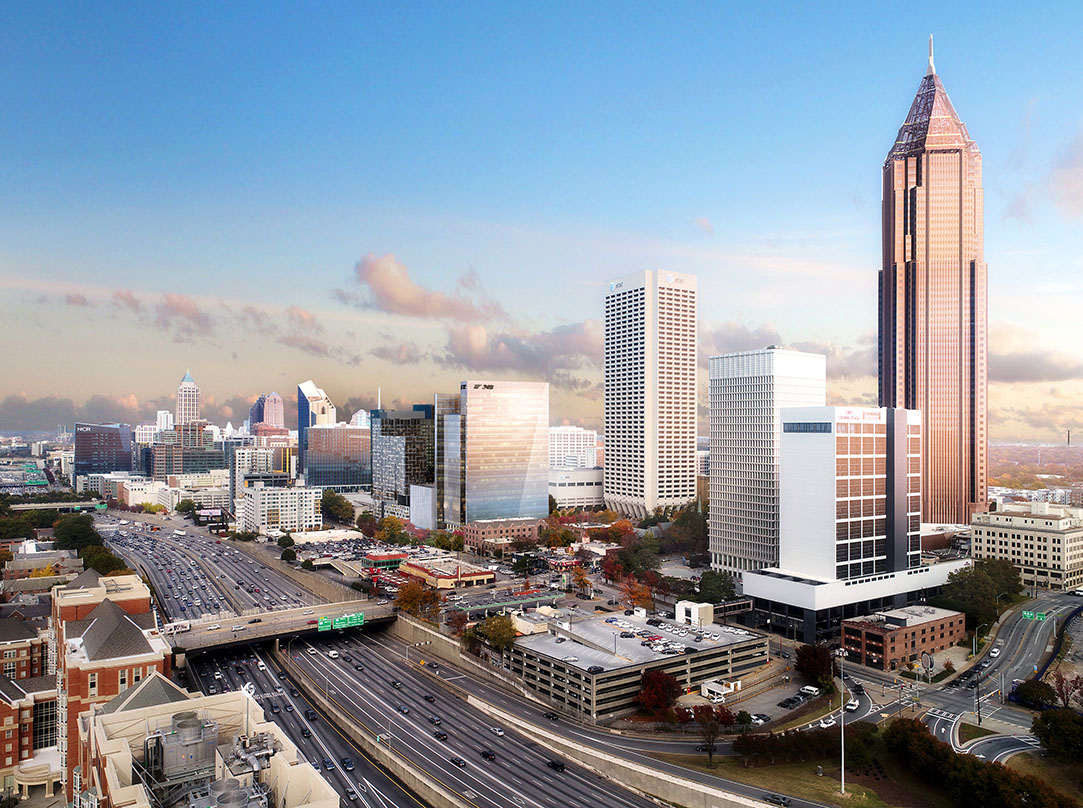 Norfolk Southern Headquarters
Located on a three-acre site near Technology Square in Midtown Atlanta, Norfolk Southern's new high-performance headquarters has been designed as an efficient, next-generation urban campus that reimagines the employee work environment and experience.
Composed of two office towers, the complex is unified by a five-story campus-style hub that serves as a destination for employees to work and socialize. The hub also features multiple roof terraces as well as parking for 2000 cars. The entire development is clad in a high-performance enclosure with floor-to-ceiling glass to maximize daylight and views.
On-site employee amenities include a vibrant on-site dining facility, an adjacent rooftop garden and private greenspace, a comprehensive fitness center, state-of-the-art conference and training facilities, on-site childcare, and a variety of workspaces to serve employees' diverse needs while fostering interaction and collaboration. At the corner of West Peachtree Street and Ponce de Leon Avenue, an outdoor public entry plaza welcomes both employees and the public. Occupancy for the project is expected in 2021