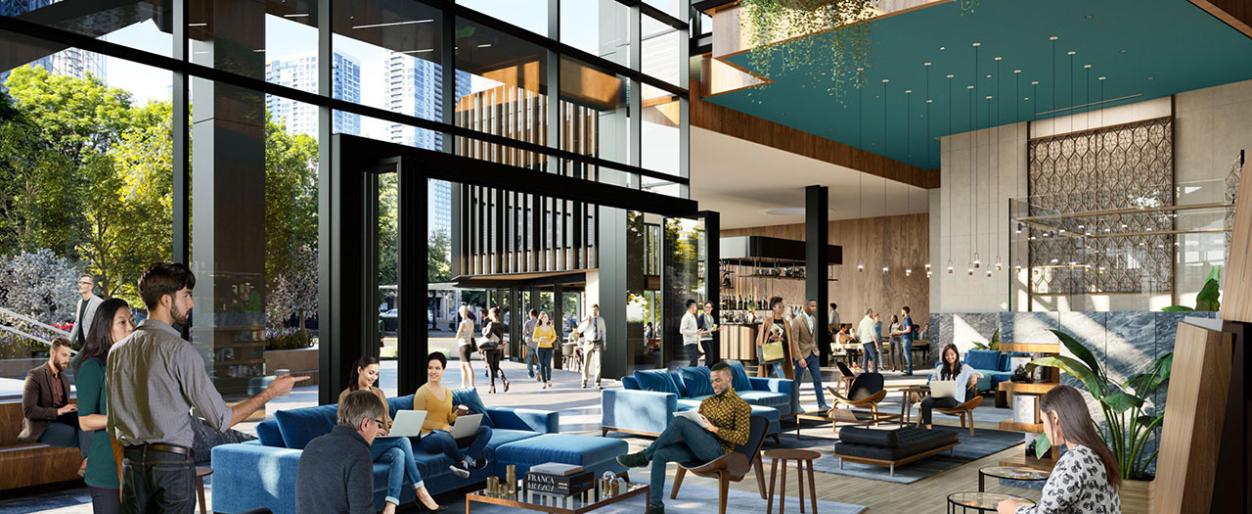 Third Place: A Space for Community
While the concept of a communal space is not new, the term "Third Place" is. Defined in 1989 by sociologist Ray Oldenburg, Third Place is considered to be a home away from home. 
A Drive for Human Connection
Our First Space – home – and our Second Space – work – are clearly identifiable. Yet, Third Place is less rigidly defined. It is where we typically spend time outside of our first and second spaces and personally engage with our community. These informal communal nodes are where people organically gather with their friends and neighbors to exchange ideas and relax. Pubs, cafes, and parks are good and familiar examples.
Rotunda as a Forum
Upon entering Oklahoma City's Devon Energy Center, people are immediately welcomed by a six-story soaring sunlit glass rotunda. Designed as a central hub for the entire complex, the rotunda serves both Devon and the community while encouraging chance encounters, casual social gathering, and a respite from the city. As a publicly-accessible town square at the city center, the rotunda hosts a variety of year-round programming, ranging from family holiday events to performances.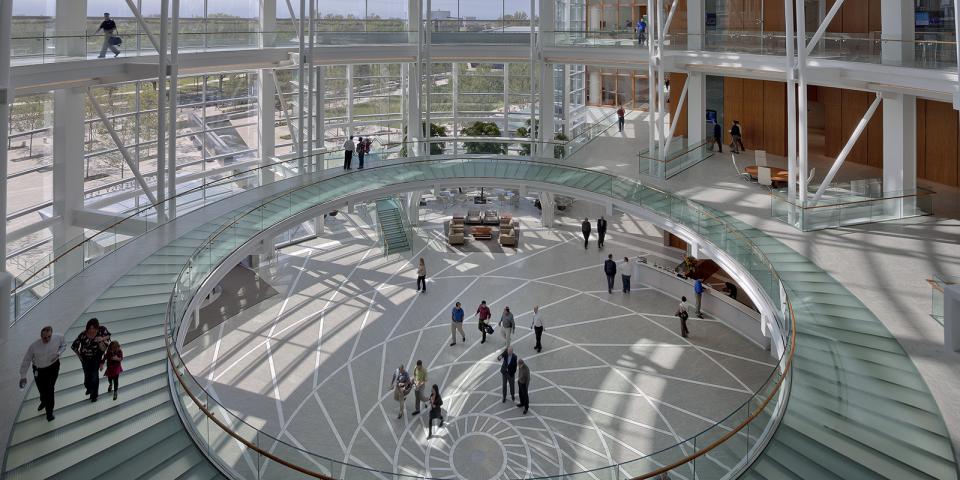 Retreat to the Living Room
Informed by its central location with access to transit and retail in downtown Bellevue, The Eight offers an inviting and permeable pedestrian ground-level experience. A seasonal operable glass wall opens to engage the neighborhood and invite people within. A unique ground-level public amenity, the two-level "Living Room" offers ample space for relaxed socialization, inspiring contemplation, and unparalleled connectivity. This character of vitality and networking is carried throughout The Eight.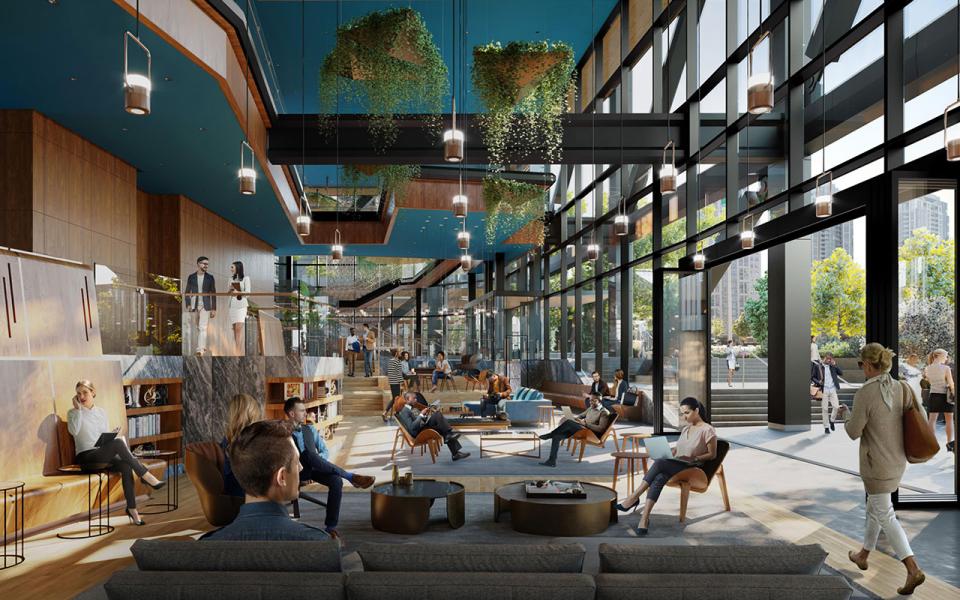 Shelter in the Urban Village
Located in downtown Seattle, 2+U creates a welcoming space for the community by lifting the tower above the street to provide a sheltered forest-like canopy of human-scaled open space that serves the entire neighborhood. A first-of-its-kind Urban Village, this welcoming multi-level pedestrian-friendly experience fuses local retail, art, culture, and nature. Offering eclectic restaurant and retail spaces as well as a free community arts space, it accommodates event and entertainment spaces.