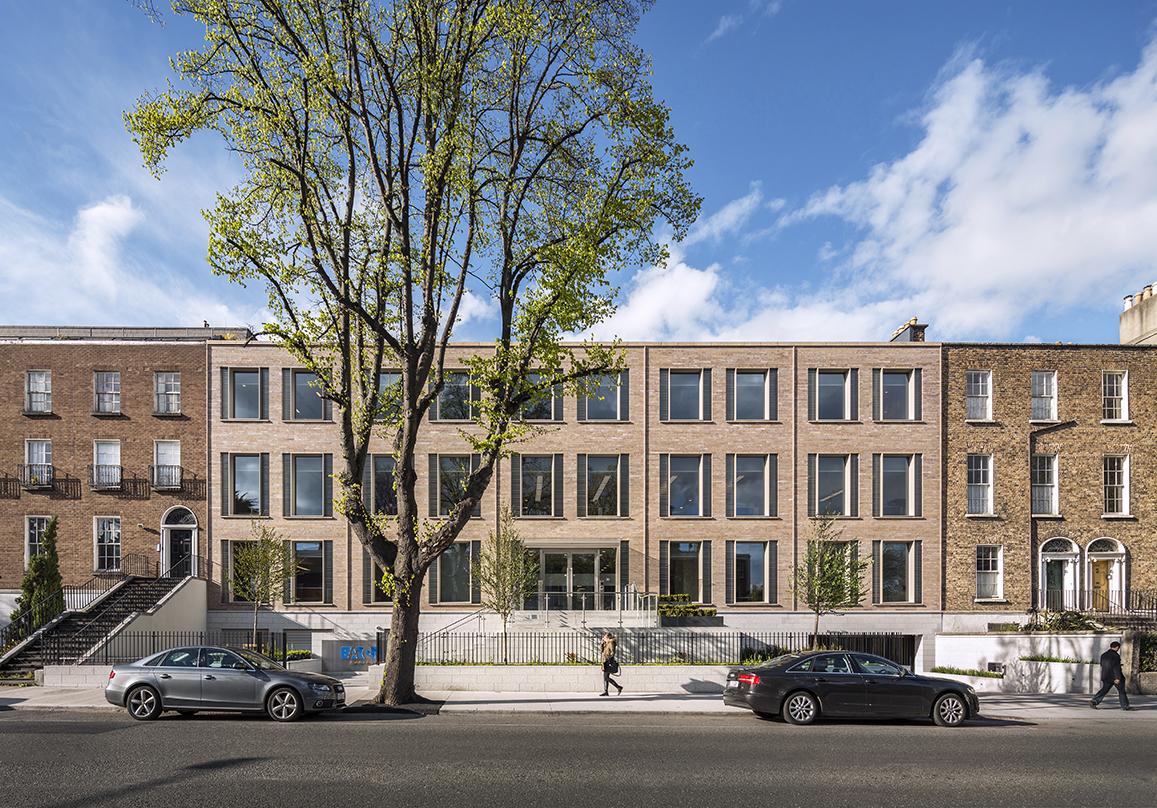 Photo ©David Sundberg/Esto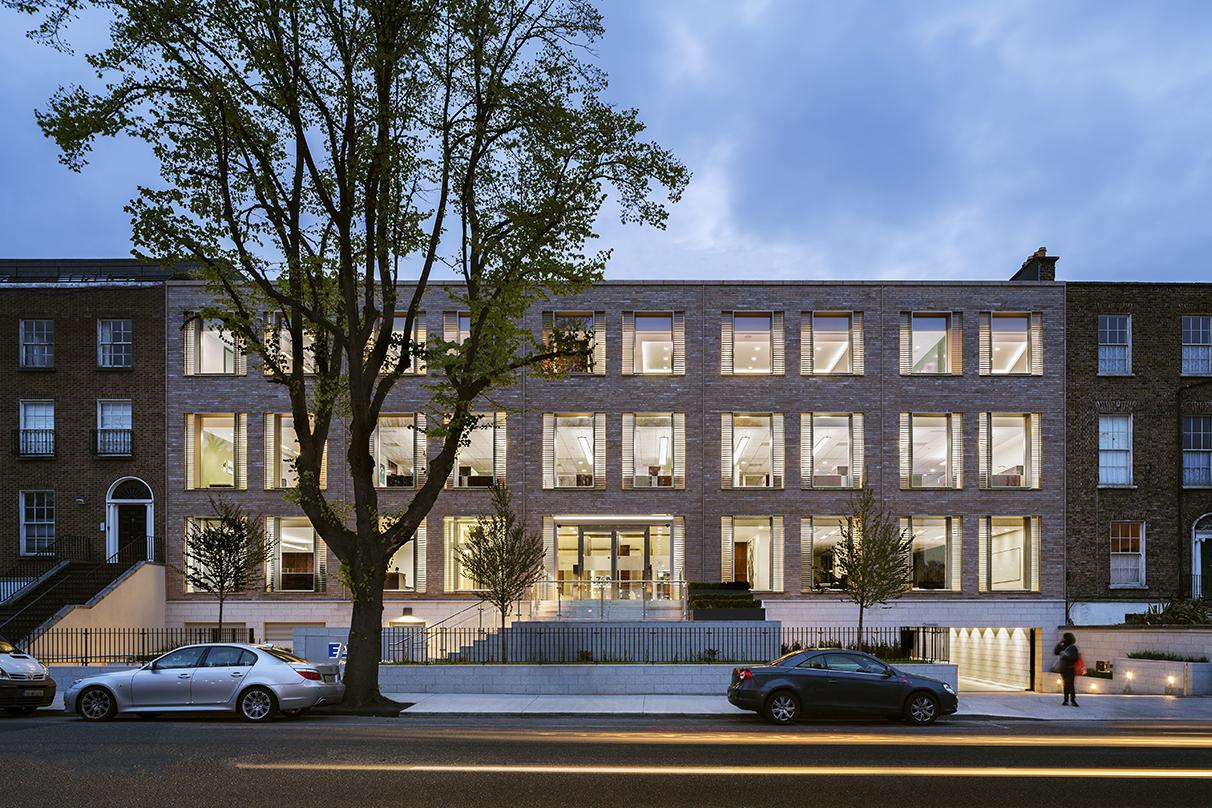 Photo ©David Sundberg/Esto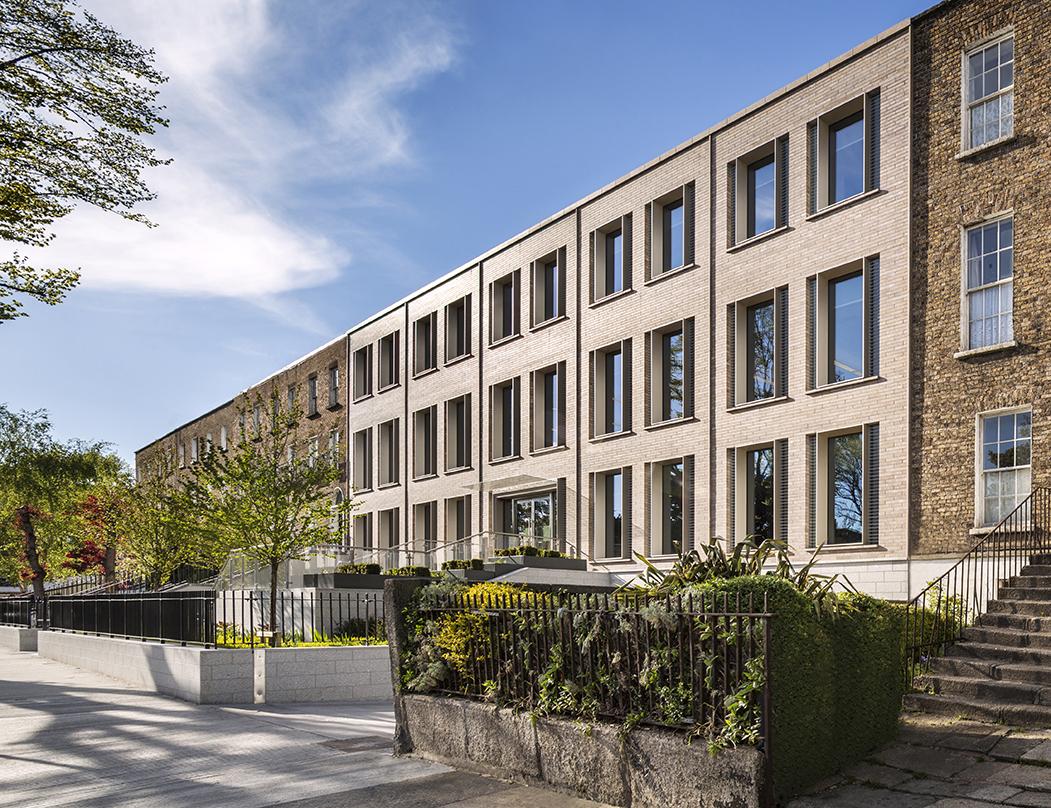 Photo ©David Sundberg/Esto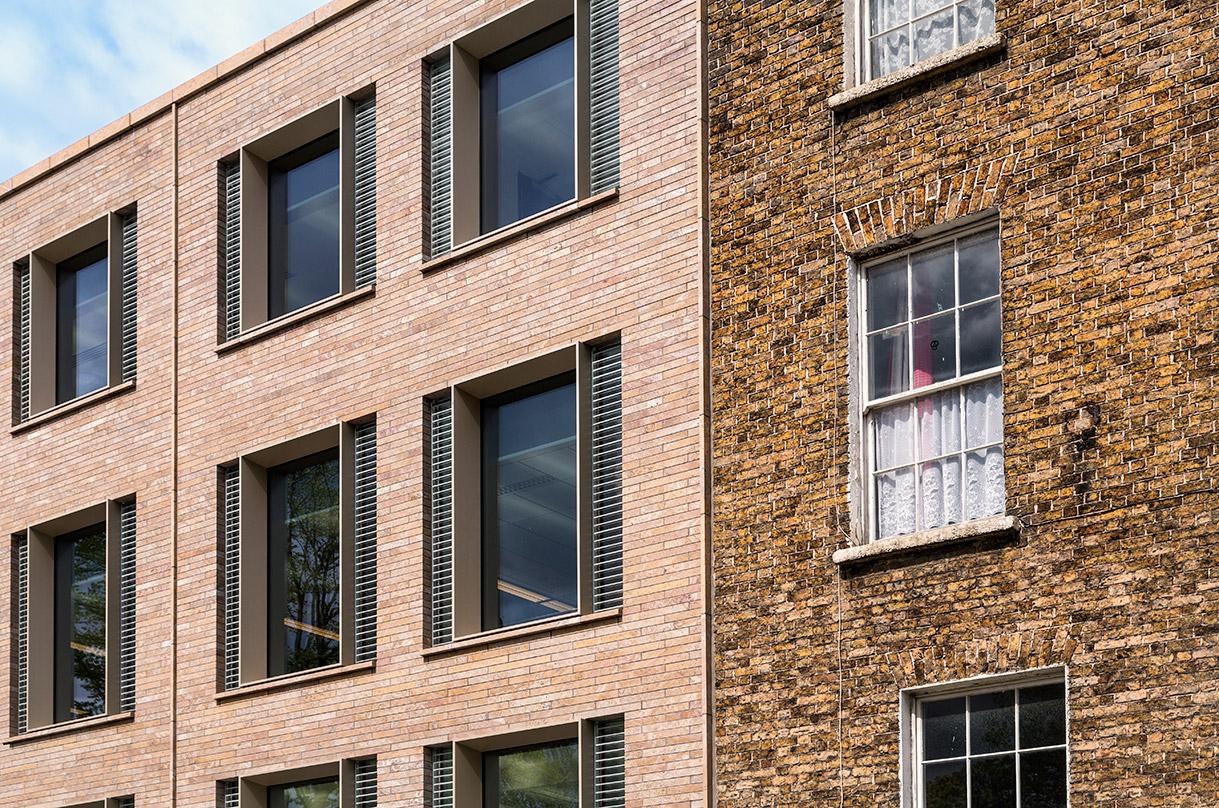 Photo ©David Sundberg/Esto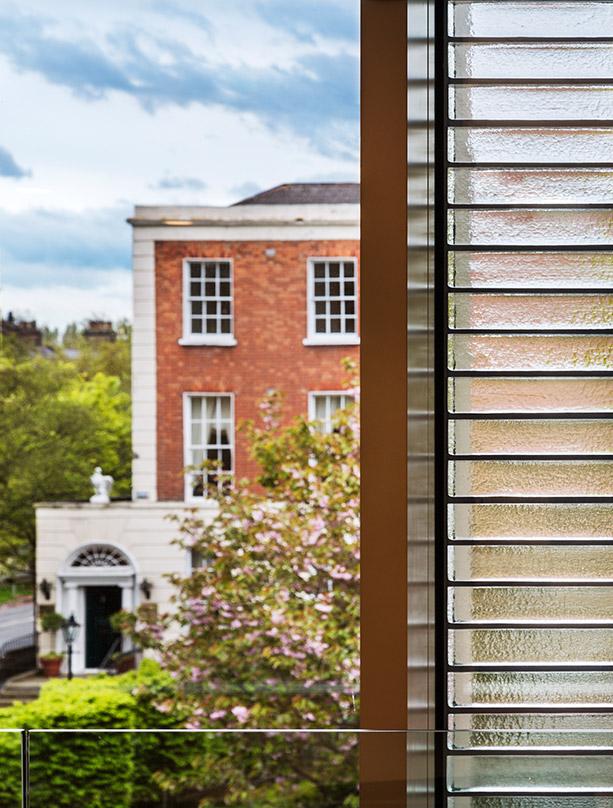 Photo ©David Sundberg/Esto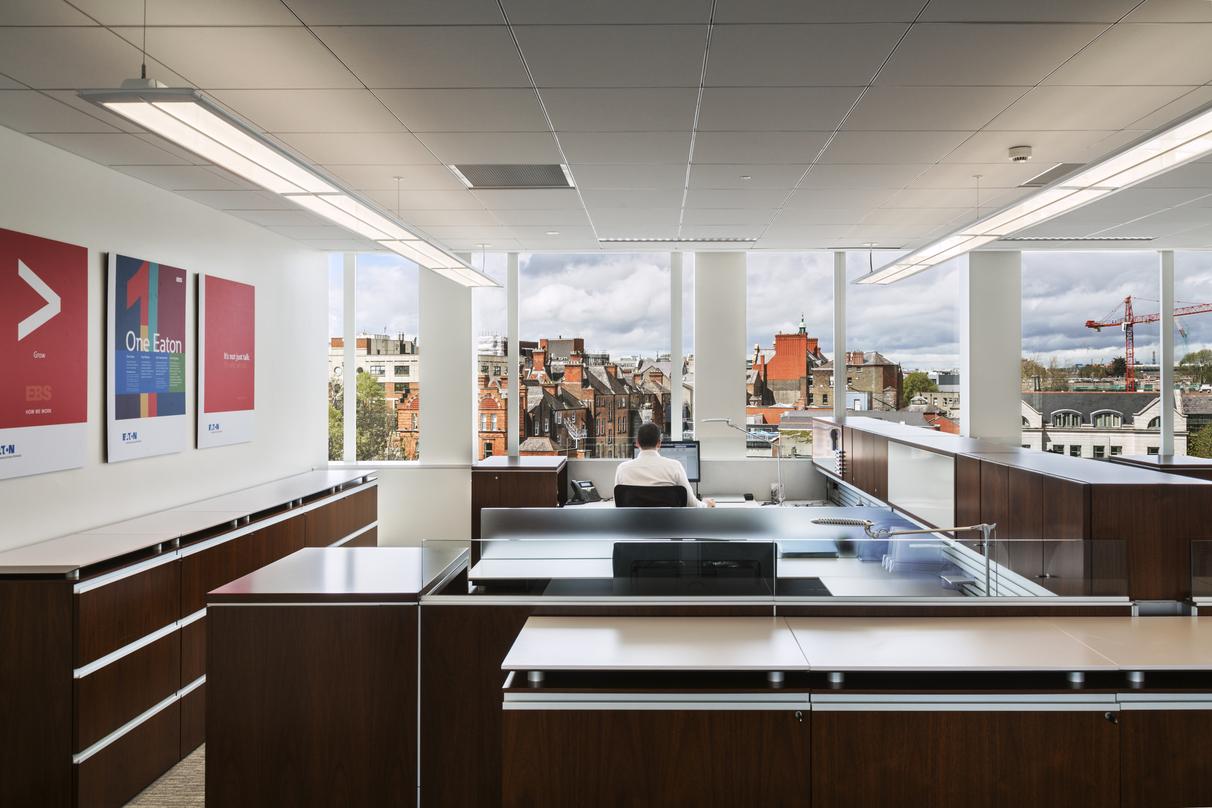 Photo ©David Sundberg/Esto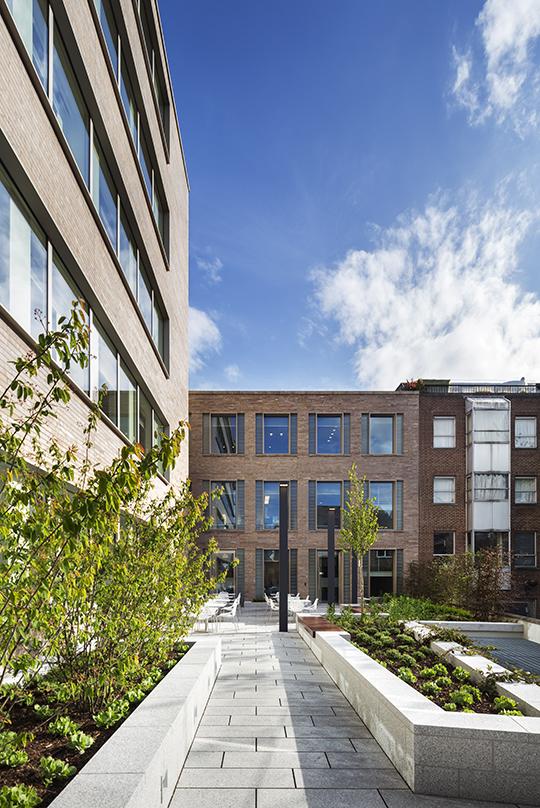 Photo ©David Sundberg/Esto







Eaton House
Located in Dublin's historic D4 district, Eaton House serves as Eaton's new global headquarters. It is located in an early 19th- century Georgian neighborhood, a rich tapestry of residences, small businesses, parks, and embassies. Following the demolition of the original five terrace houses (c. 1830), a new building was constructed in 1970.
Reusing much of the 1970 building's concrete frame, Eaton House is designed to be a building of its time while respectful of its historical context, but re-envisions the exterior enclosure in linear coursed stone, clear vision glass, and handmade cast glass bricks.
An analysis of the original terrace houses revealed the facades were organized based on the golden rectangle. The new façade reflects the original five terrace houses in its organization, with clear glass openings recognizing the original golden rectangle proportions.
Recessed cast glass brick flanks the clear glass openings resulting in a 38% increase in daylight over the 1970 building's façade. The cast glass brick respects how the material was used historically to add more daylight and creates a more open, productive work environment for the LEED Gold project.