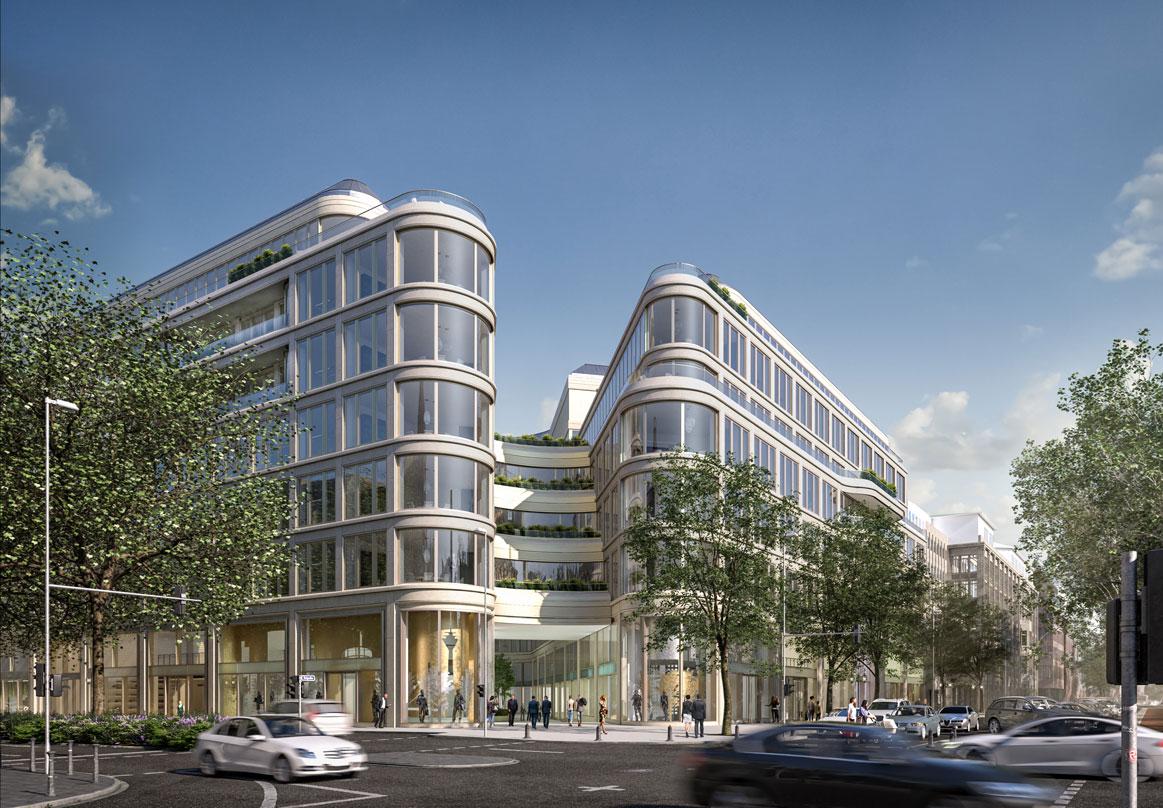 Rendering by AVP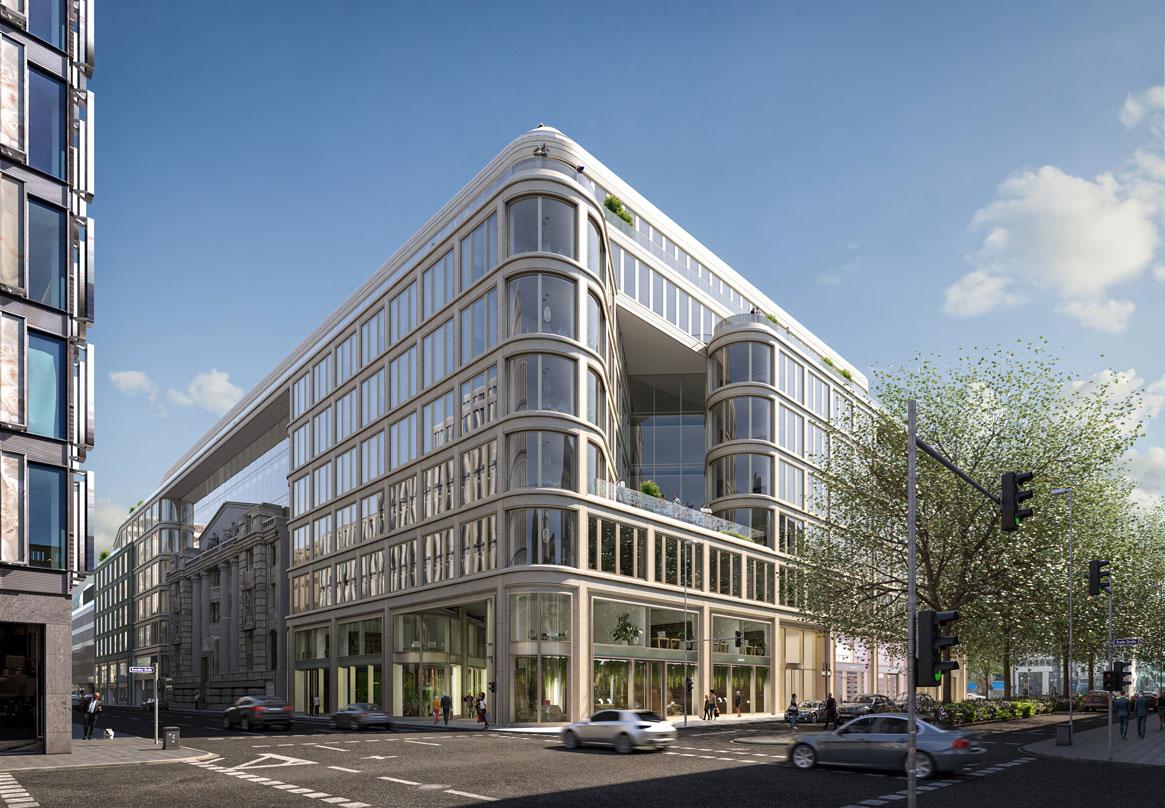 Rendering by AVP


Le Coeur
Located along the Königsallee, Düsseldorf's preeminent retail and business address, Le Coeur sets a best-in-class standard for commercial office and retail space within this central business district. The project name, Le Coeur (French for 'The Heart') references the building's location in the heart of the 'Kö' (as the Königsallee is known), and a nod to the unique design of the project's open and interconnected massing. It is anticipated that the +42,000 m2 (450,000 gsf) office and retail project will achieve a DGNB (Germany's Sustainability Rating) Platinum-rating.
In contrast to the rigid massing of the former buildings on the site, Le Coeur's curved forms and open corners create an inviting pedestrian passageway from the major street corners through to the retail shops and restaurants in the central courtyard. The balance of scale, proportion, and massing, as well as the sophisticated use of stone, complement the architecture of the adjacent historic buildings, while the fluidity and openness of the design creates an entirely new experience and unique architectural expression for the Königsallee and Düsseldorf.
Approximately 40% of the project area comprises the adaptive re-use and re-cladding of the existing structure, significantly reducing the project's overall embodied carbon. The enclosure design also incorporates the monumental-scaled stone façade from the original 1907 Commerzbank building. Operable windows, outdoor terraces and cantilevered green balconies maximize the connection between the interior and the exterior, and the double-height 6m (19') glass storefront at ground level attracts global brands in fashion and retail.