expertise > Architecture > Corporate Headquarters Architecture and Design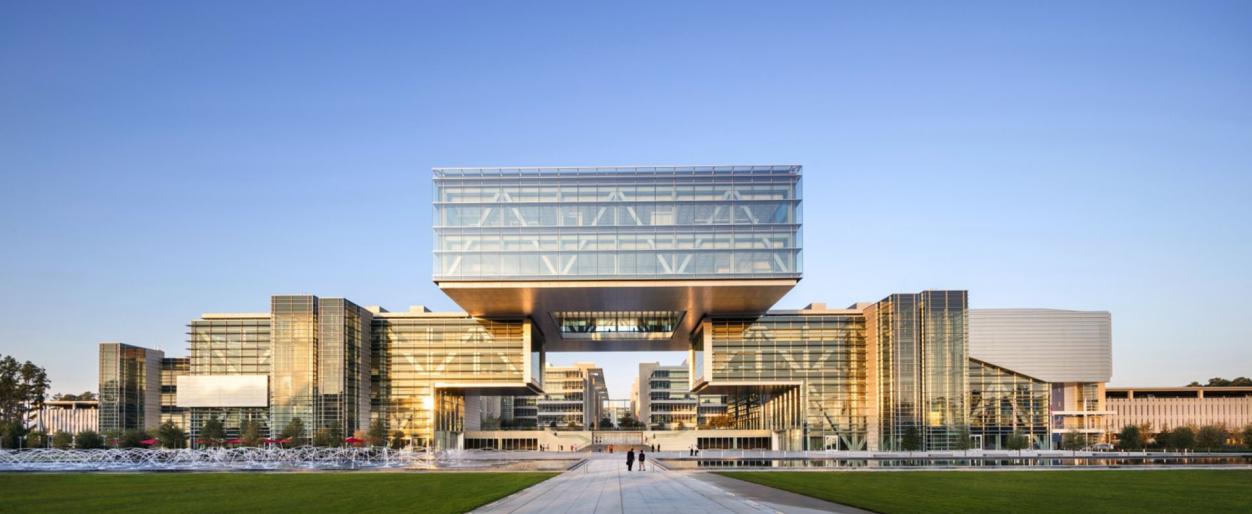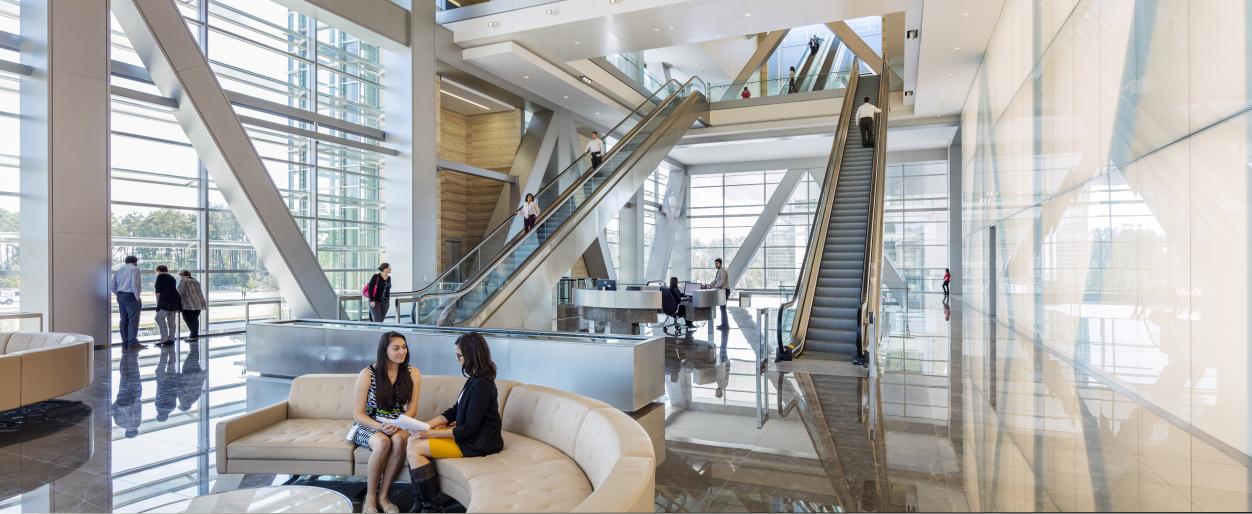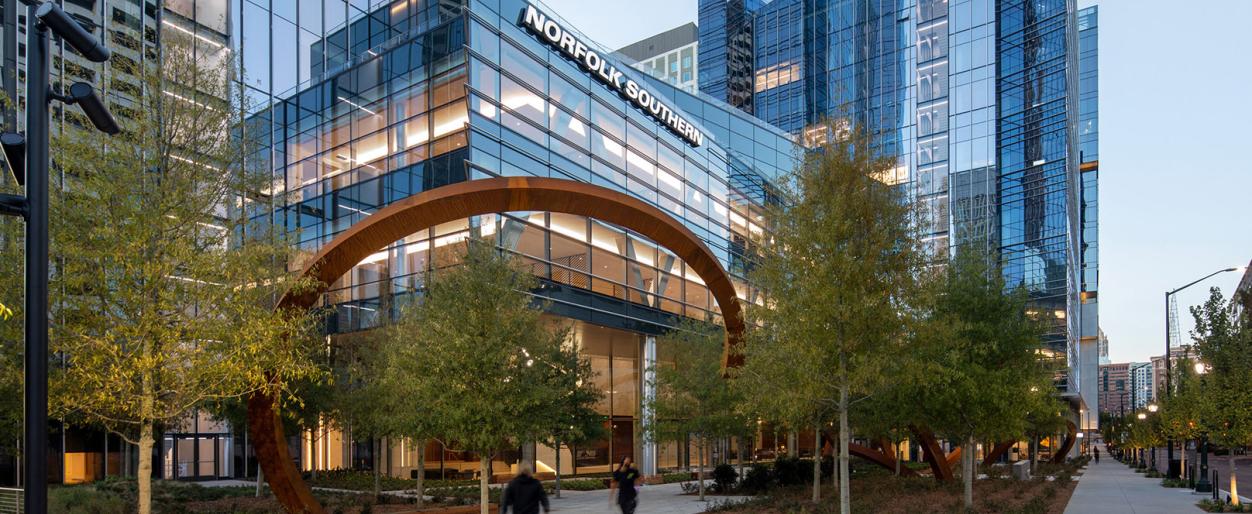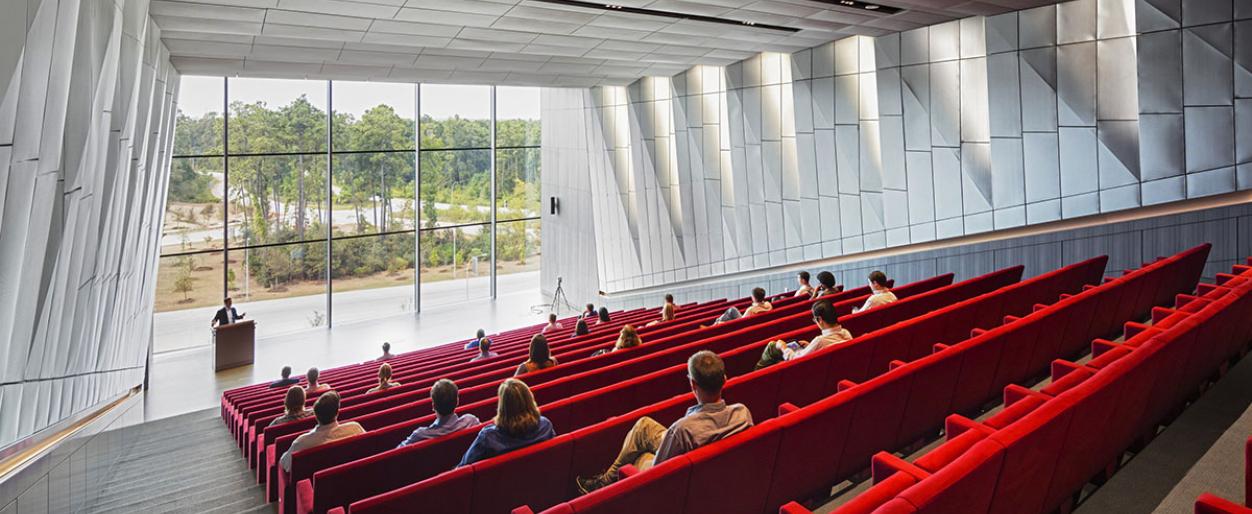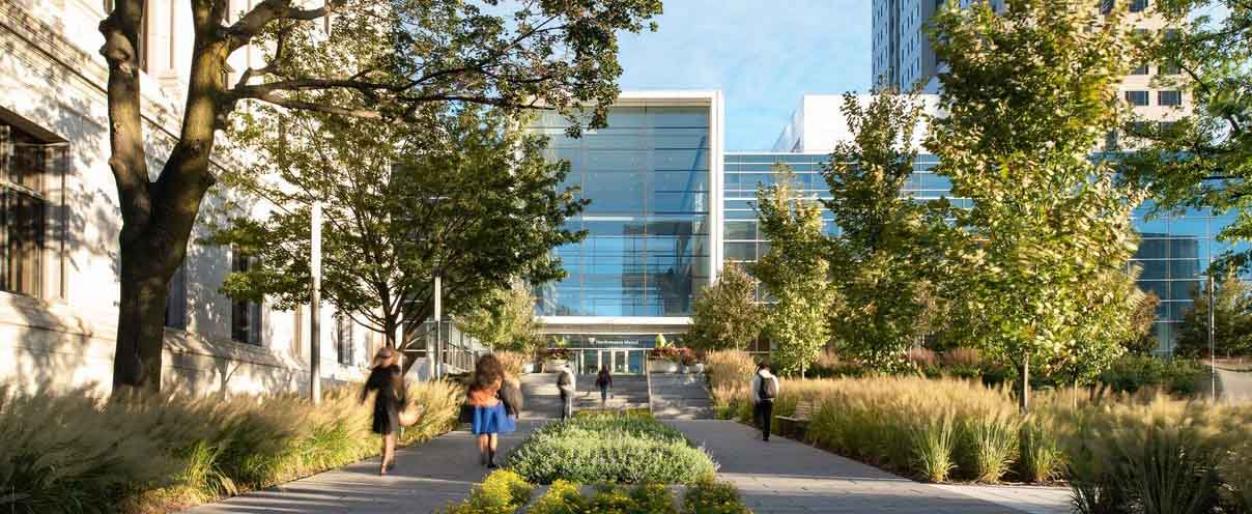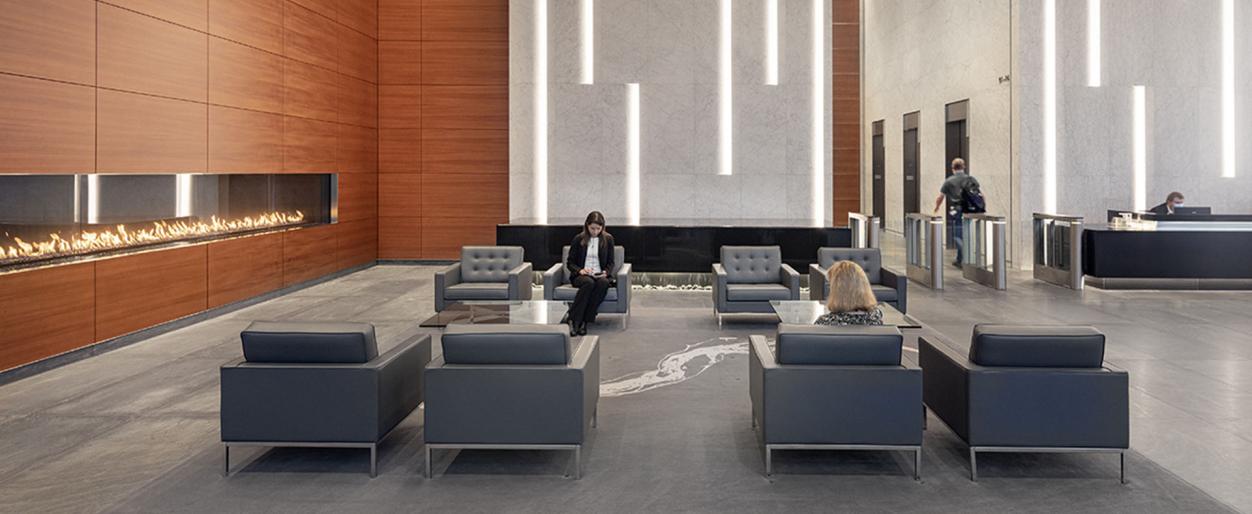 Corporate Headquarters Architecture and Design
Pickard Chilton is internationally recognized for its expertise and sensitivity in the site selection, master planning, and design of corporate headquarters and campuses for a wide variety of prestigious clients. Since 2008, Pickard Chilton has designed corporate build-to-suits with a construction value of more than US$5 billion. In their careers spanning over four decades, the studio's principals have designed, built, or have under construction more than 30 corporate headquarters and campuses.
ESG + Fortune 500 Headquarters Success
We offer deep experience in the design of contemporary and sustainable work environments for leading Fortune 500 corporate headquarters. Metrics gathered from our completed designs substantiate net gains in employee recruitment, engagement, and retention. Consistent and often dramatic results reveal the positive impact of the new facilities we have designed for our many Fortune 500 clients. These highly sustainable buildings are often in direct alignment with our clients' ESG ambitions in terms of their ability to support employees, foster innovation and provide a safe and healthful work environment.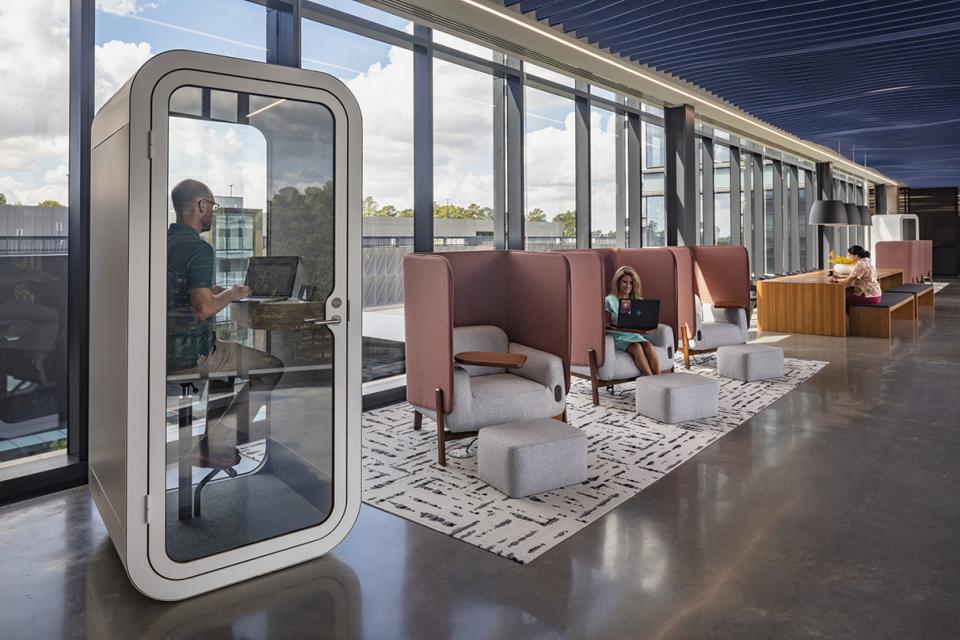 Latest Workplace Amenities
Pickard Chilton has collaborated in the design of some of the most dynamic, innovative, and collaborative workspaces nationwide. These next-generation workspaces offer more free-flowing environments that blur the line between work and private life. Professionals are increasingly working remotely, and the new workplace has become a place for collegial collaboration, face-to-face encounters, knowledge sharing, and team building. Today's workers have greater expectations from their employers and more so from their work environments. New workplace models often provide innovative and collaborative design attributes as well as a variety of lifestyle amenities, including:
greater access to daylight and natural ventilation
personal comfort controls
pleasant views
exterior green space
wellness centers
common dining areas
water features
natural materials and finishes
more conference and huddle rooms
direct access to public transit
on-site parking for both vehicles and bicycles
proximity to residential units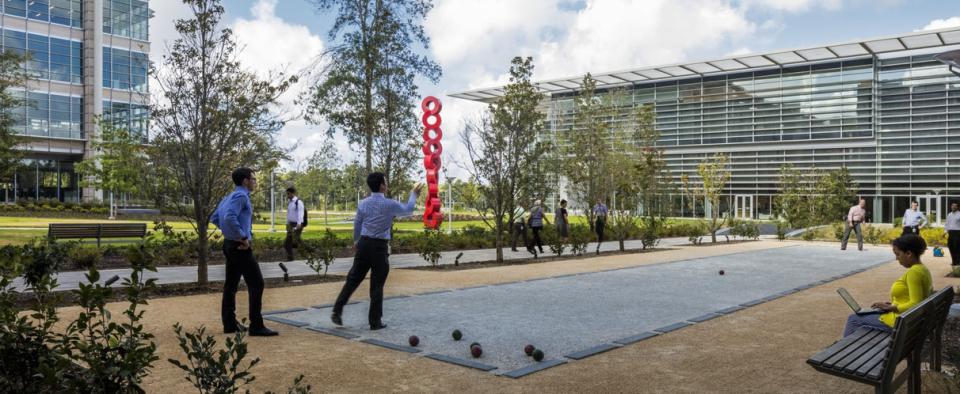 Related Work
Pages
We are passionate about our clients, our work, and the positive impact of every building we design. If you have a difficult design challenge, contact us to create a solution that realizes your vision.