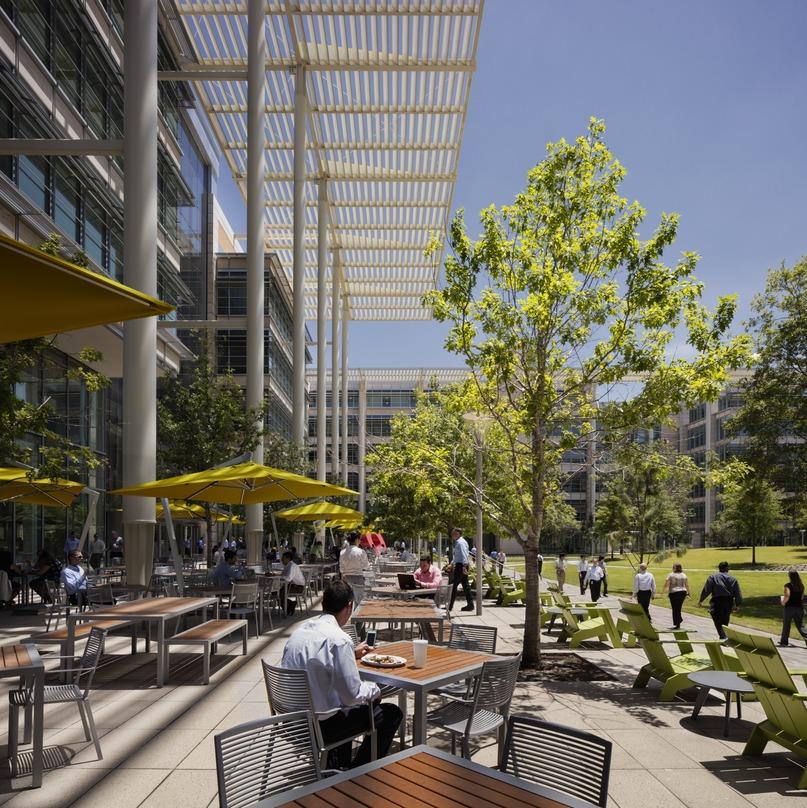 Photo © Joe Aker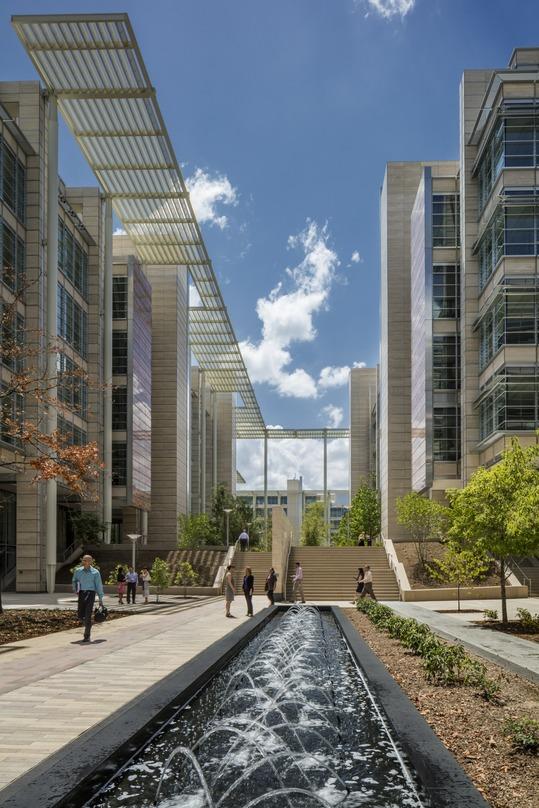 Photo © Joe Aker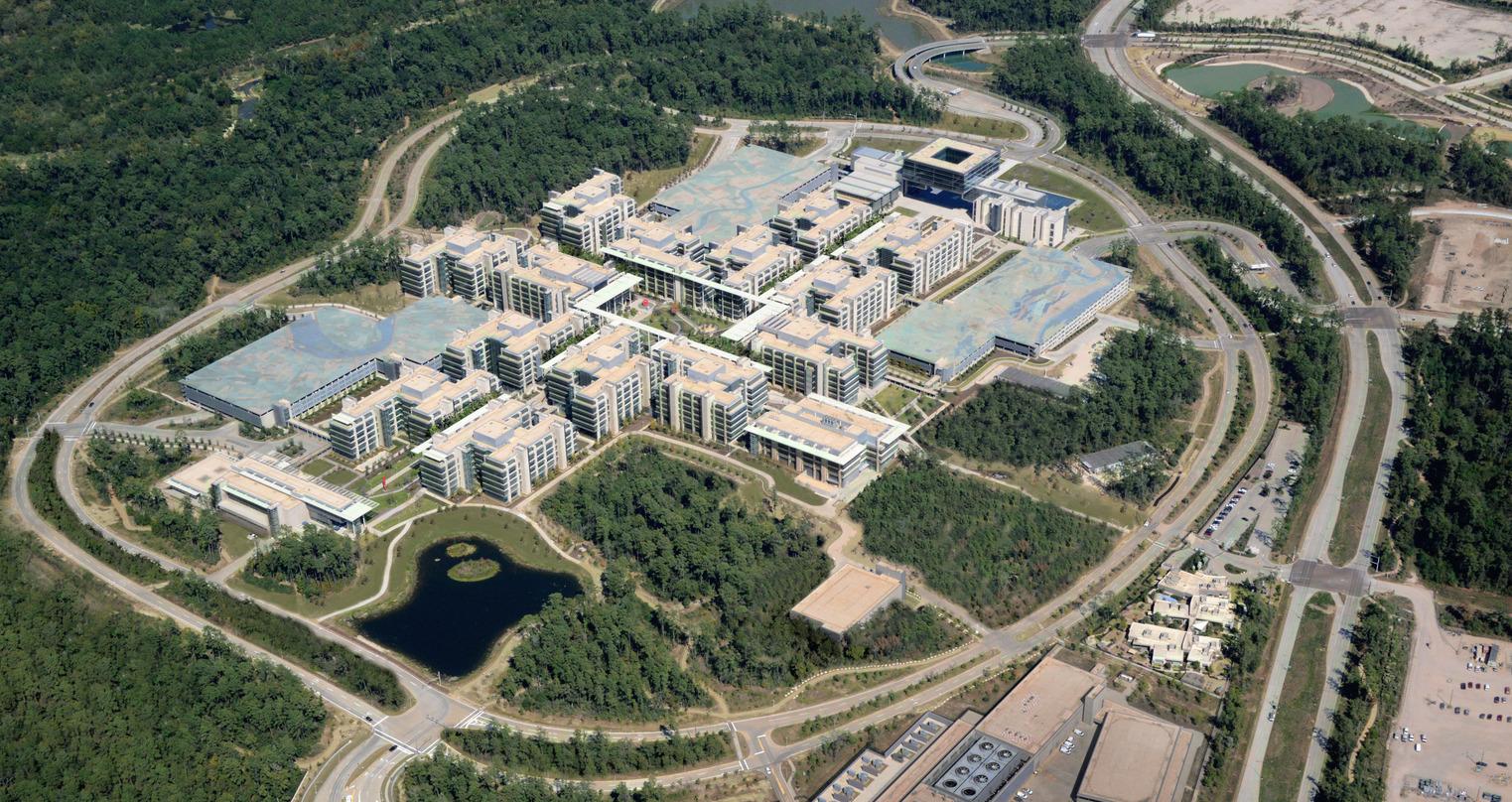 Photo © ExxonMobil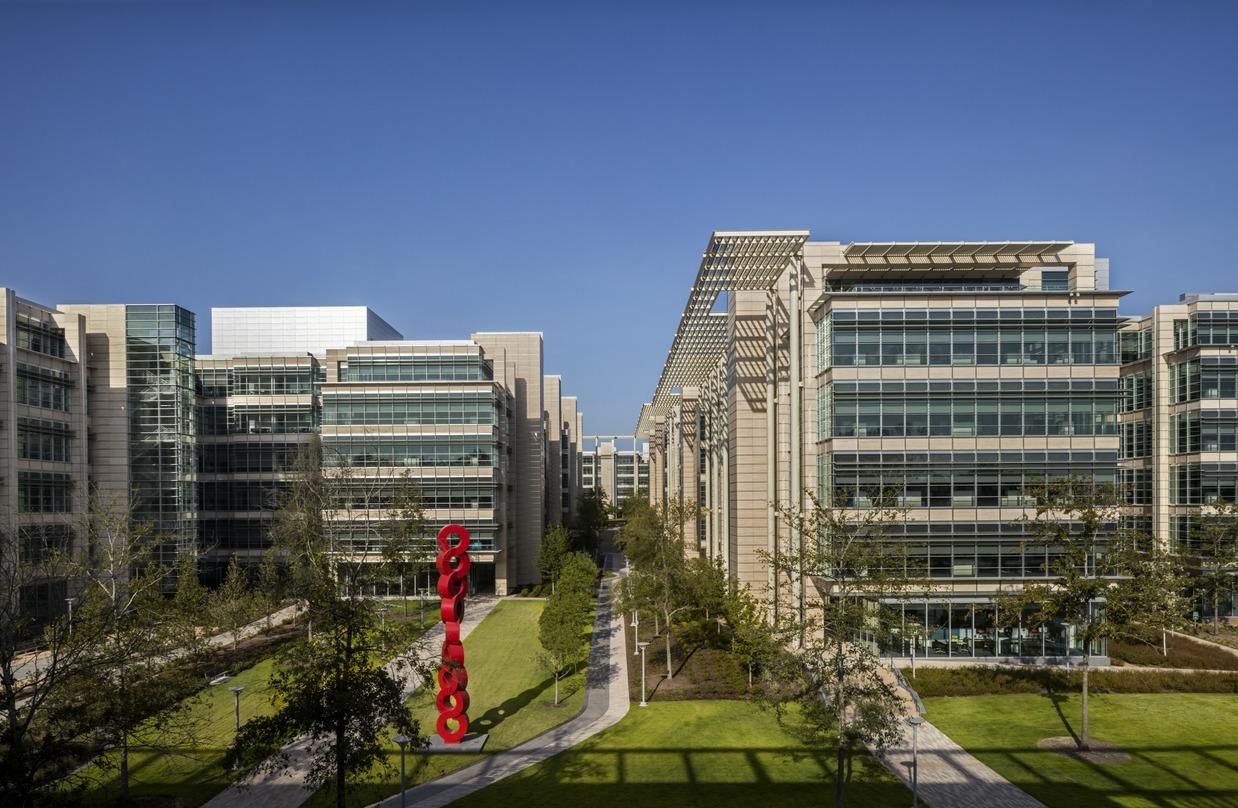 Photo © Joe Aker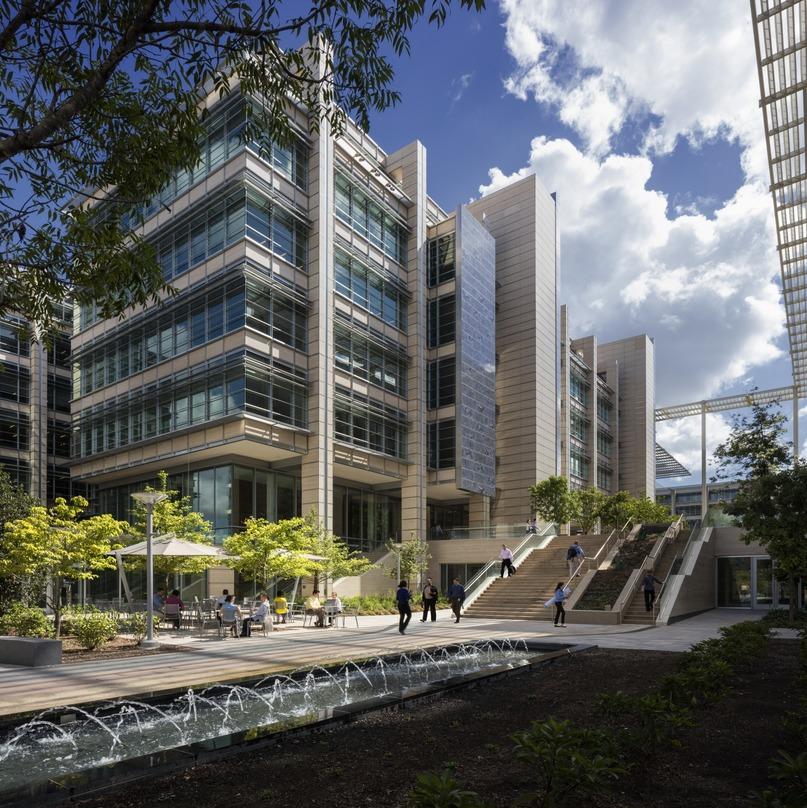 Photo © Joe Aker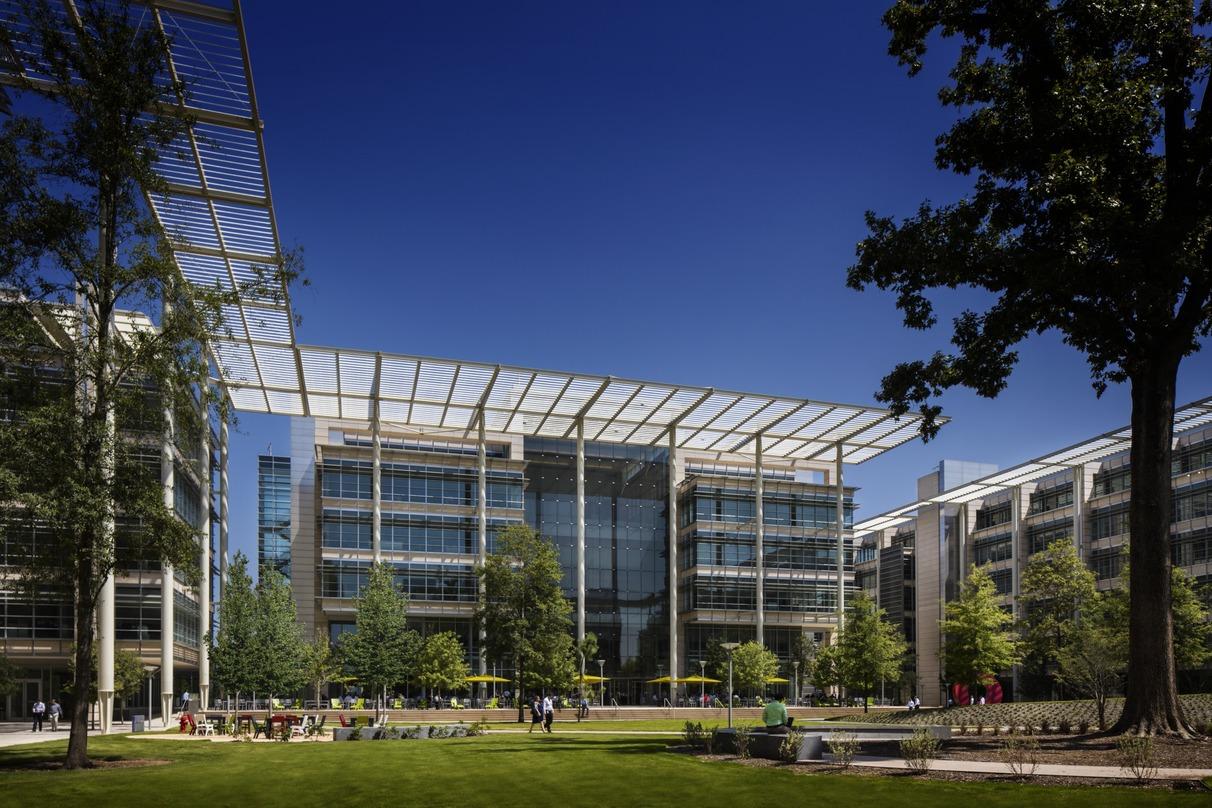 Photo © Joe Aker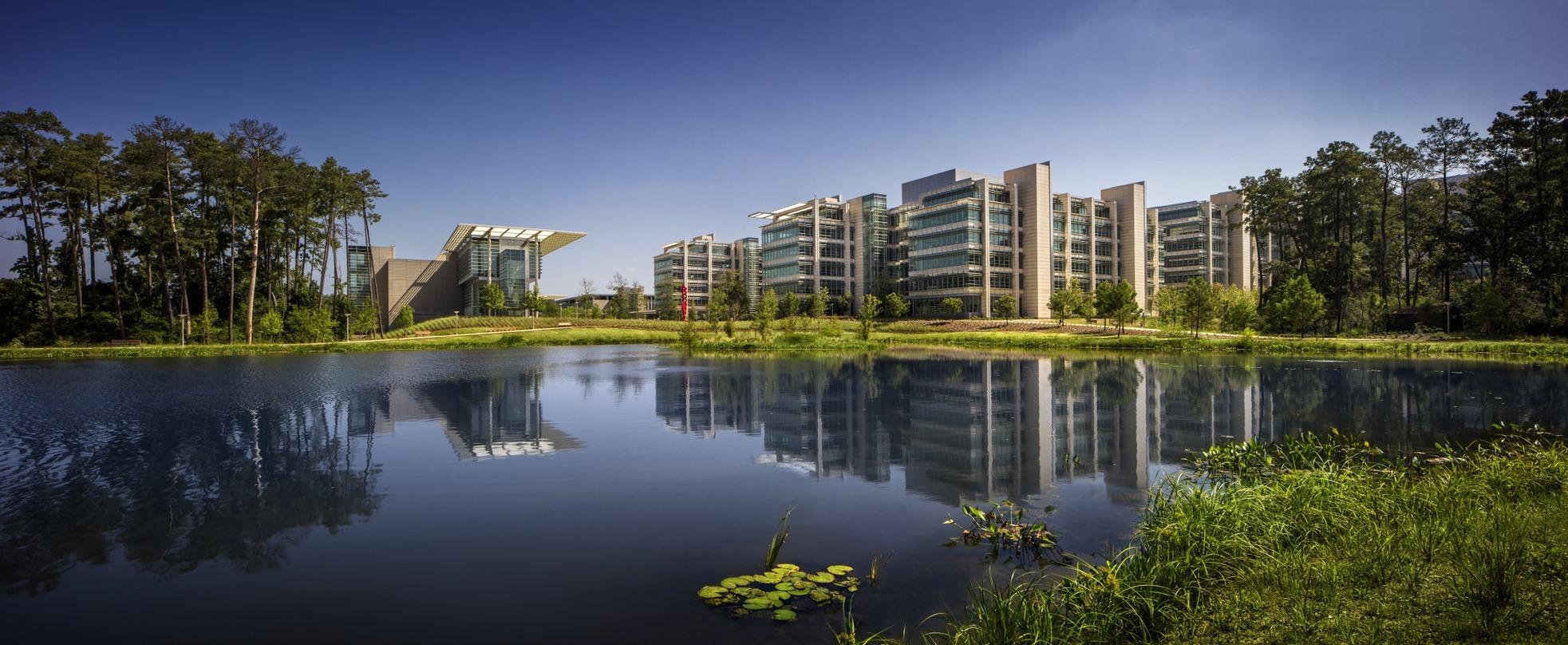 Photo © Joe Aker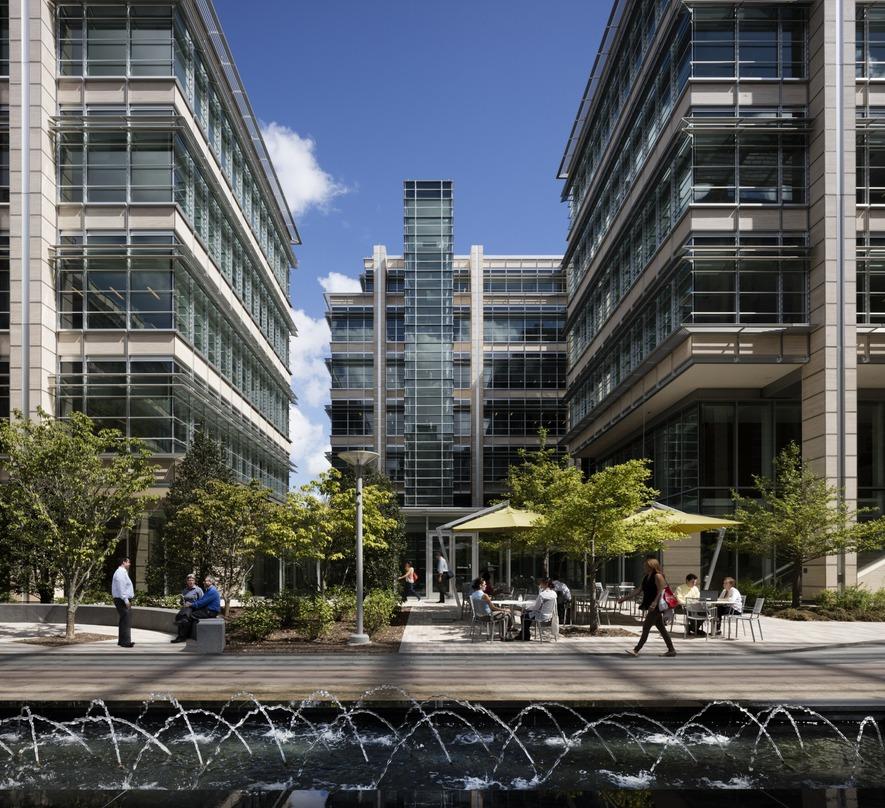 Photo © Joe Aker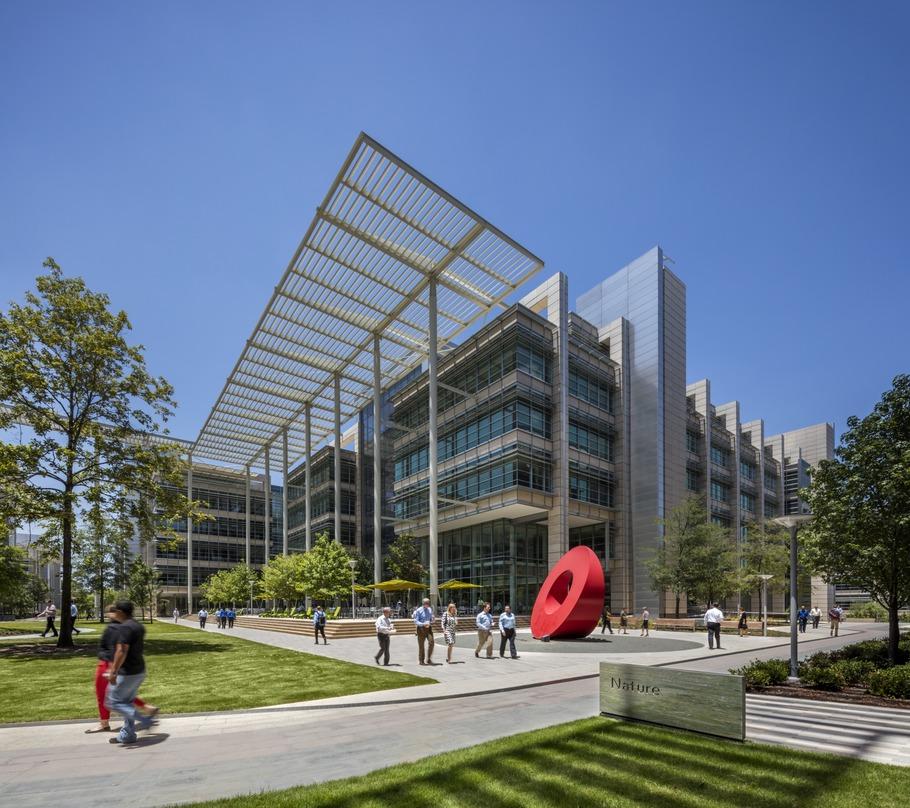 Photo ©David Sundberg/Esto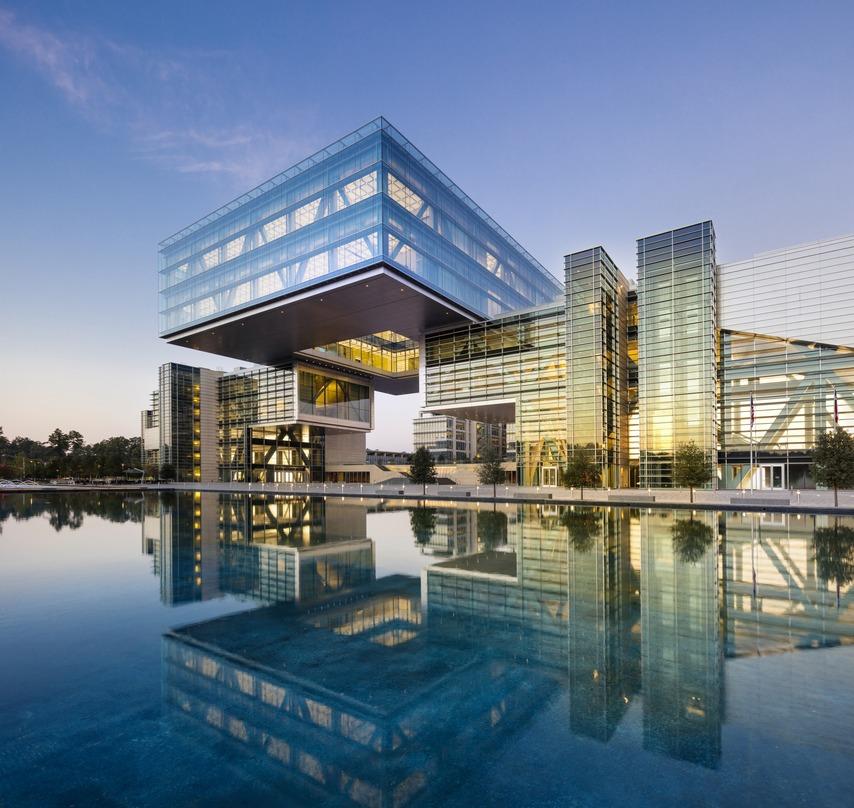 Photo © David Sundberg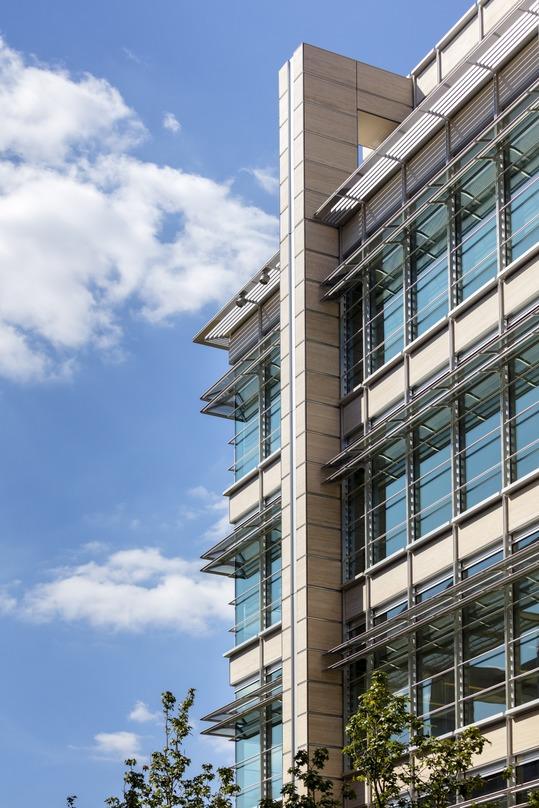 Photo © David Sundberg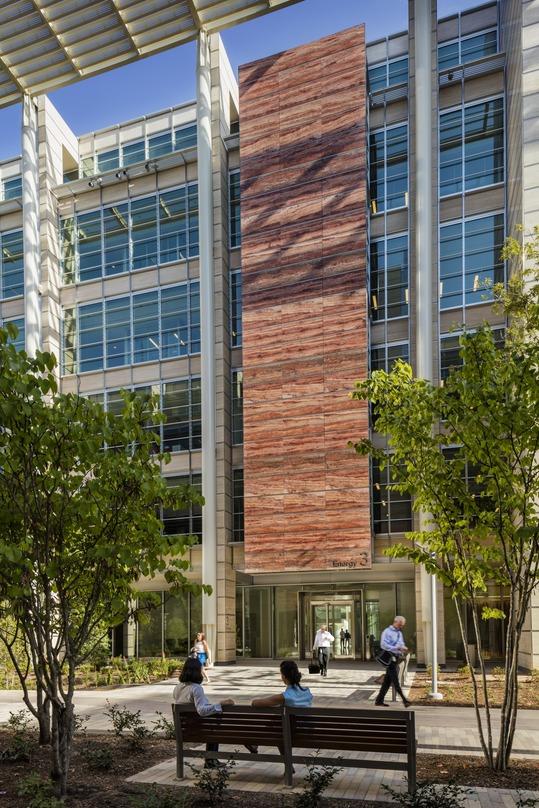 Photo © Joe Aker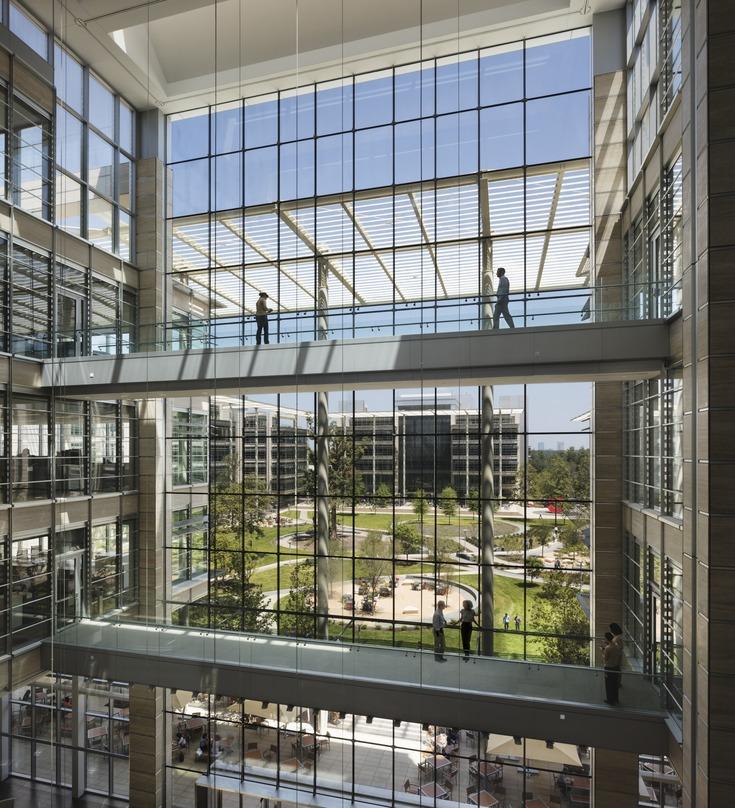 Photo © Joe Aker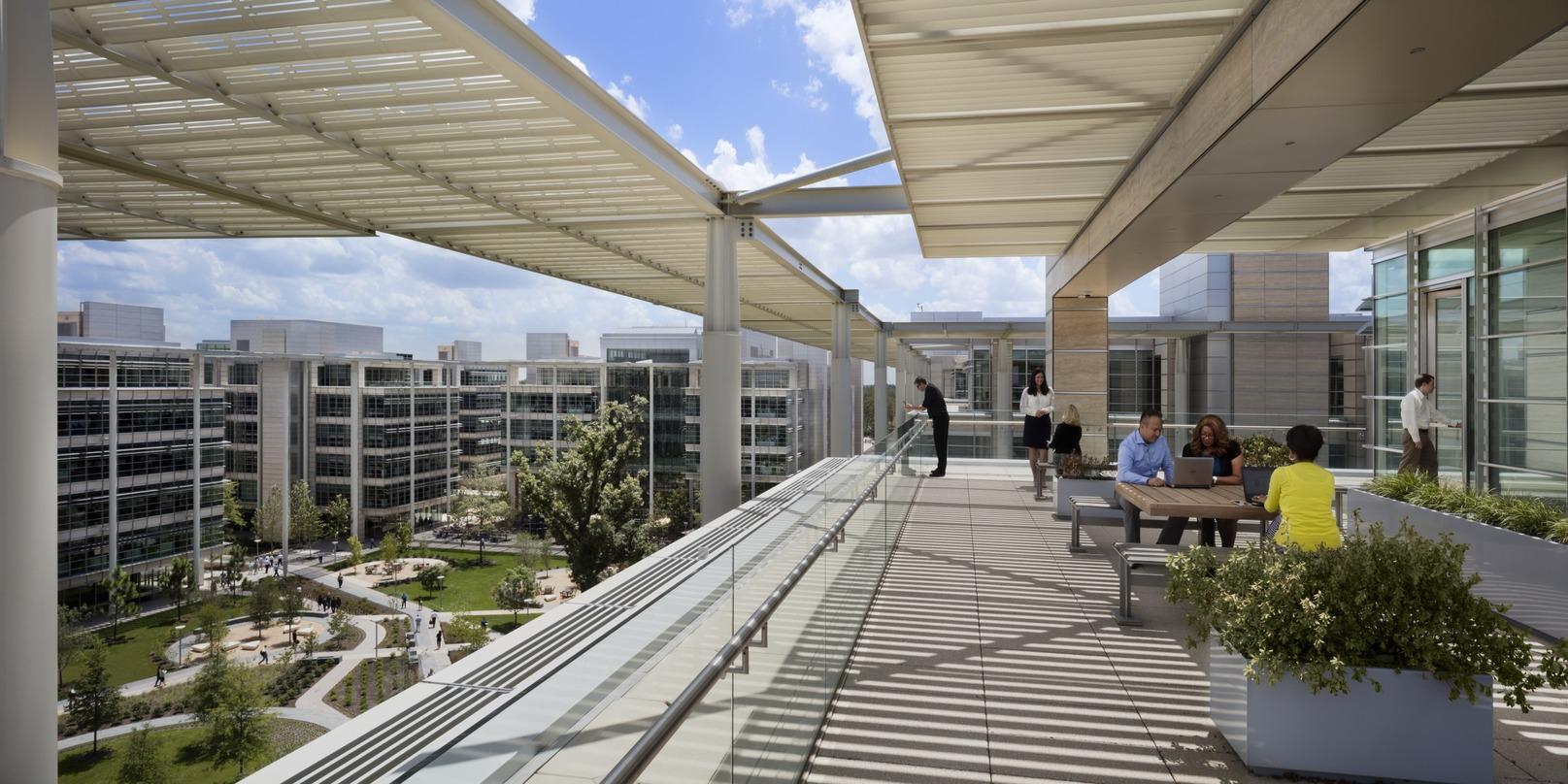 Photo © Joe Aker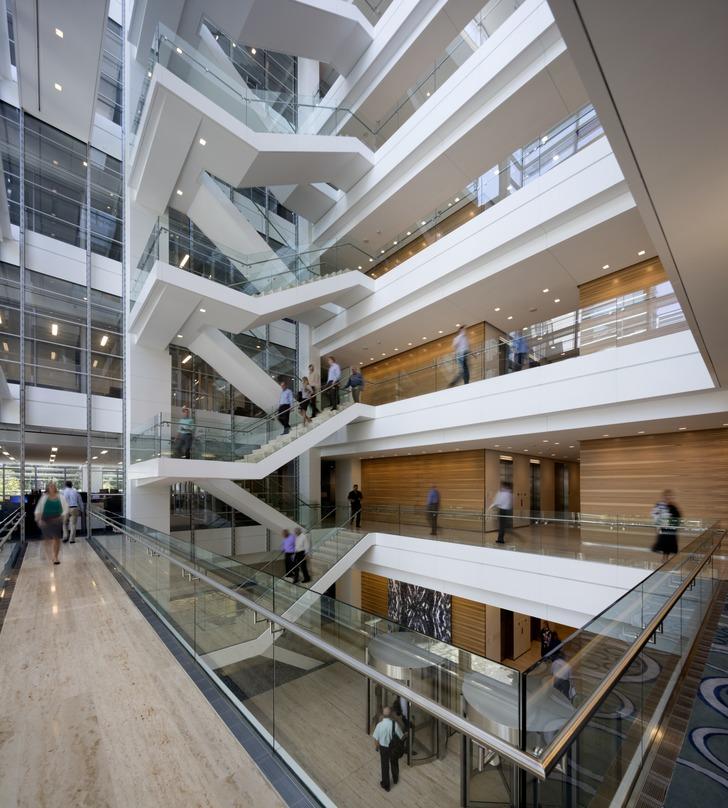 Photo © Joe Aker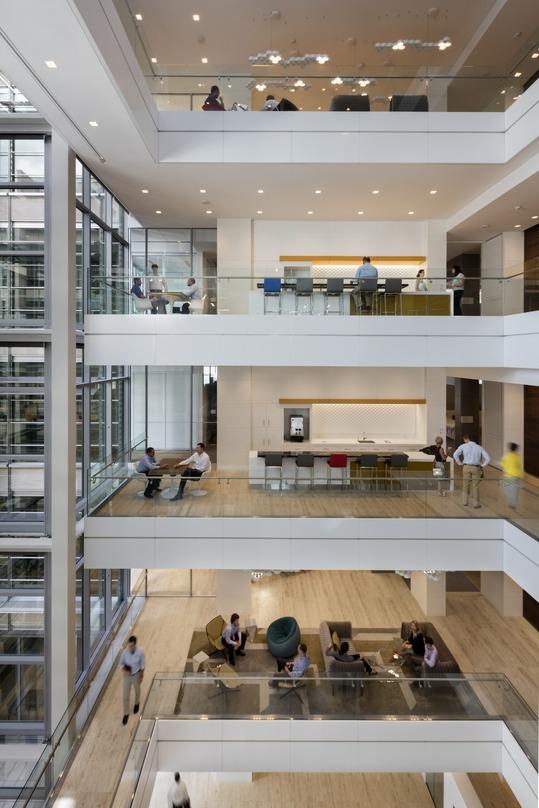 Photo © Joe Aker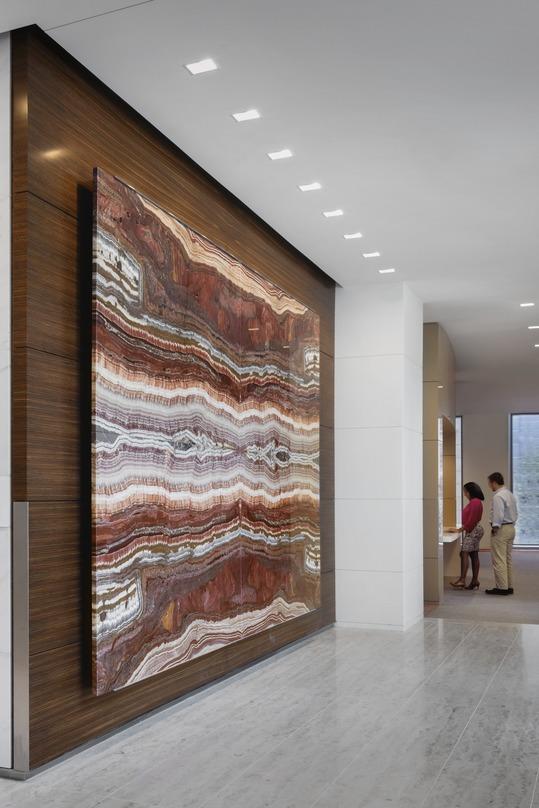 Photo © Joe Aker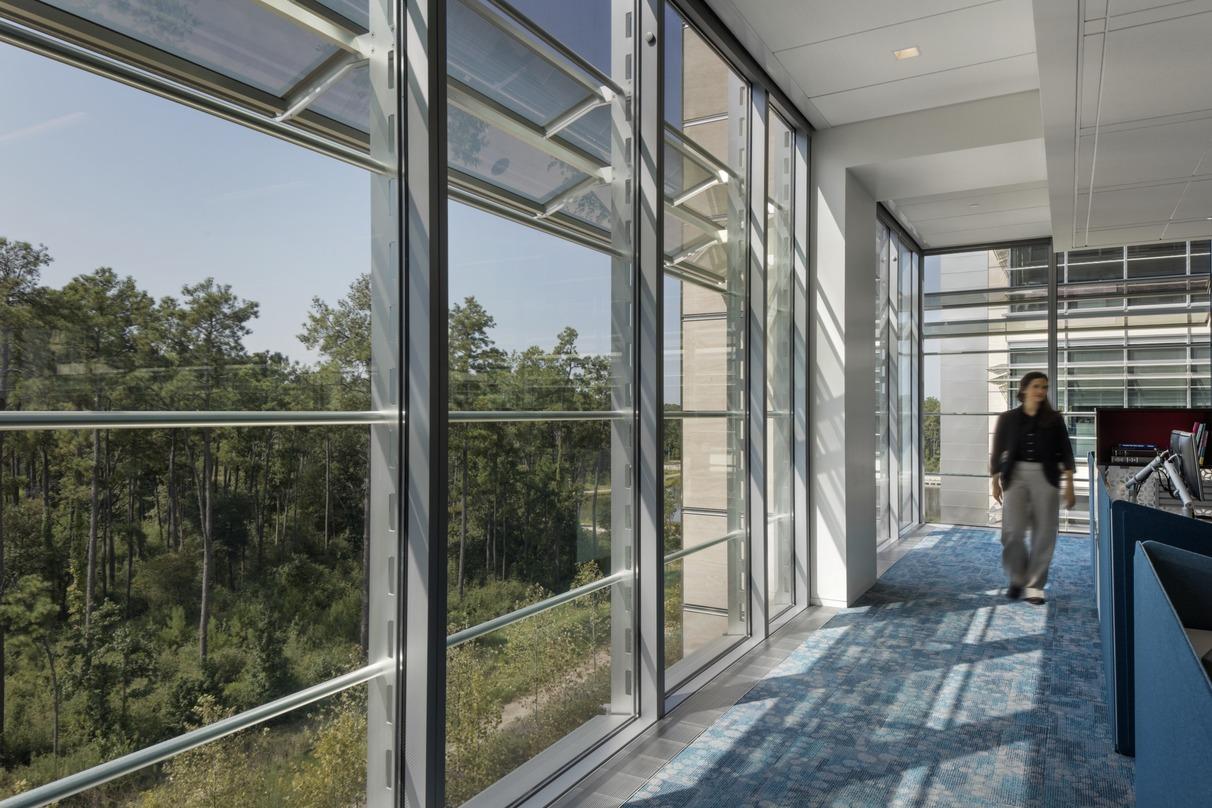 Photo © Joe Aker


















ExxonMobil Office Complex
Master planned and designed by Pickard Chilton, ExxonMobil's new office complex within the 385-acre wooded site brings together 10,000 employees from across a variety of locations in both greater Houston and nationally.
The design for the large complex comprises 14 low-rise office buildings, a laboratory, Wellness Center, conference and training centers, a child care center and other employee amenities.
The iconic Energy Center—a 10,000-ton cube floating above an outdoor plaza and reflecting pool— anchors the campus at the east, with the Wellness Center to the west.
Designed to high standards of energy efficiency and environmental stewardship, the new campus provides a high-quality work environment. Open atriums are designed to unite several floors easily and to enhance opportunities for employee collaboration.