expertise > Master Planning > Campus Design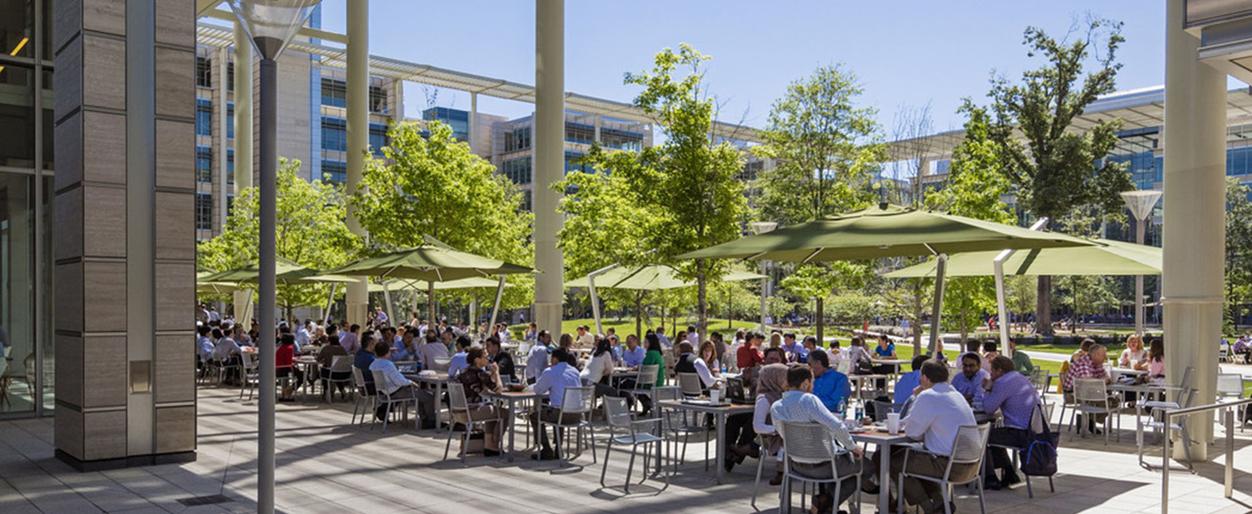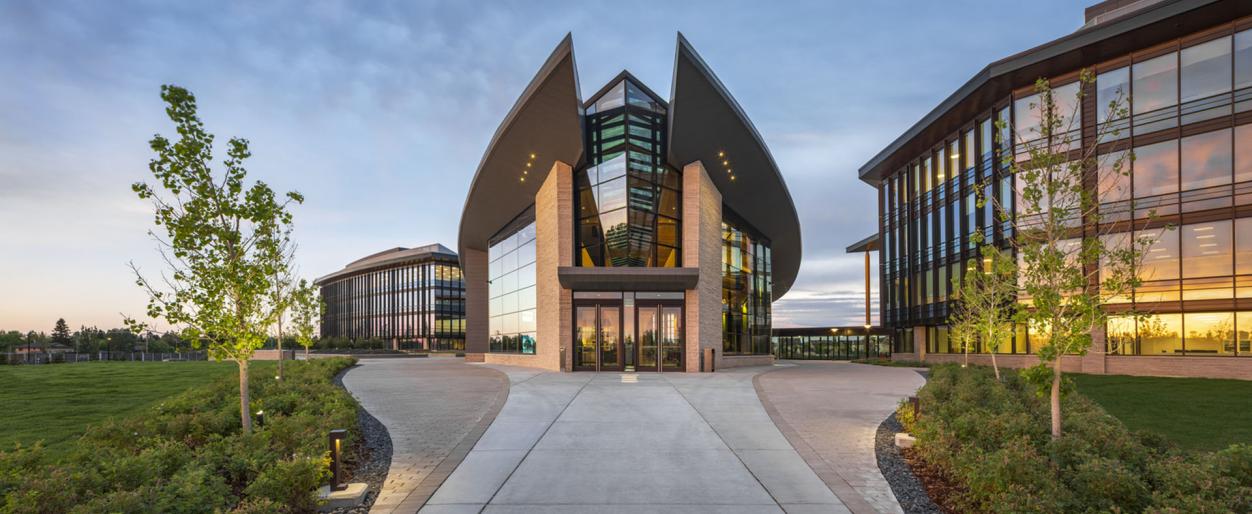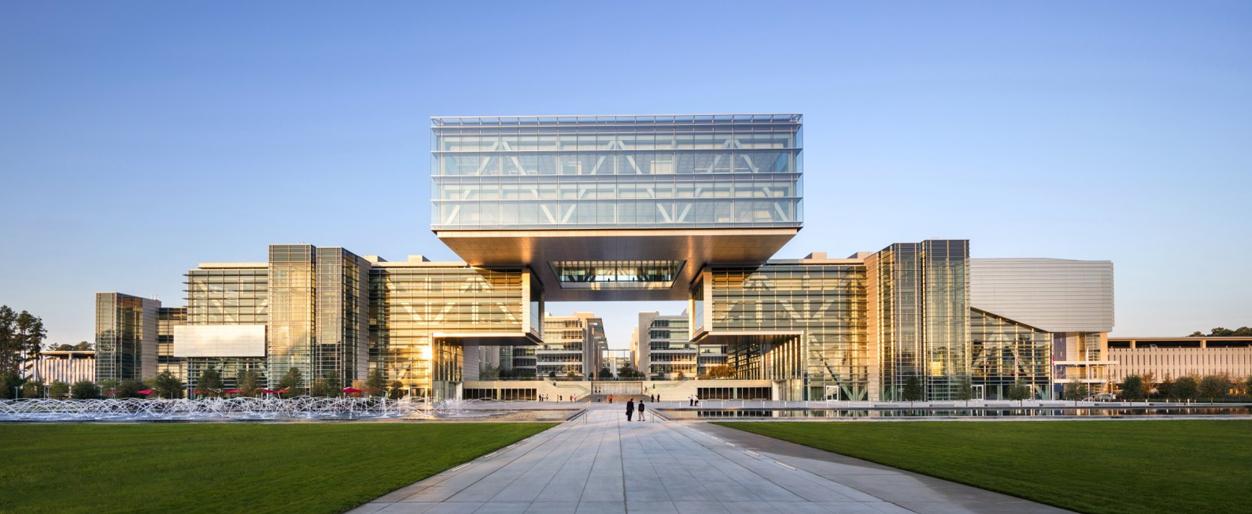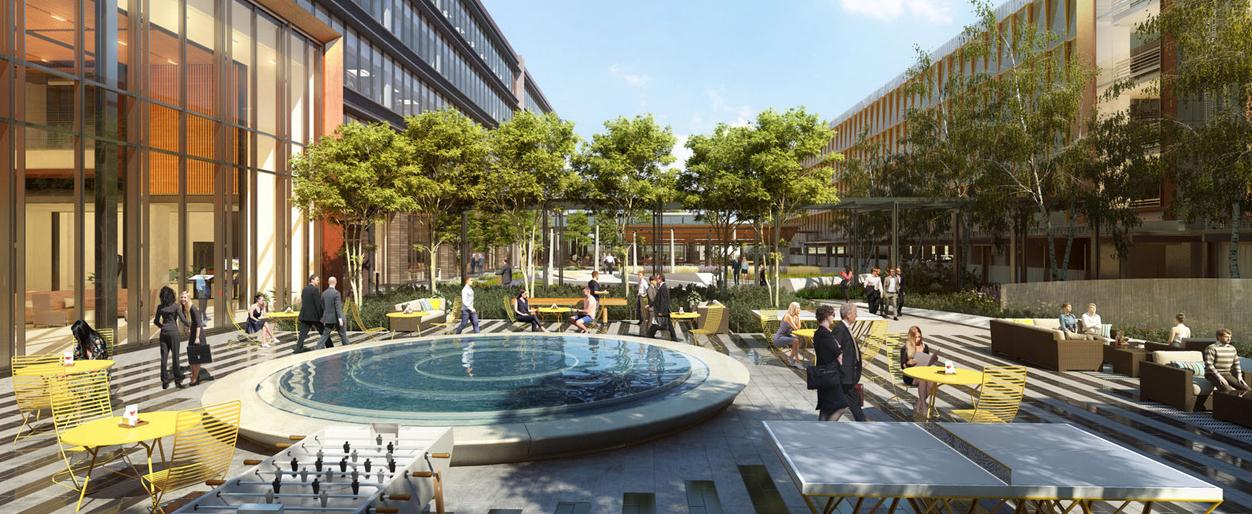 Sophisticated campus master planning requires a multi-faceted site analysis and a deep understanding of the needs and ambitions of the envisioned community. The campus model provides a human-scaled design that encourages communication, collegiality, and a healthy lifestyle by promoting walking both within the buildings and around the landscape of the site. Pickard Chilton weaves high-performance, sustainable design throughout all aspects of campus buildings and open spaces to further complement the surrounding natural environment.
Reimagining the Corporate Campus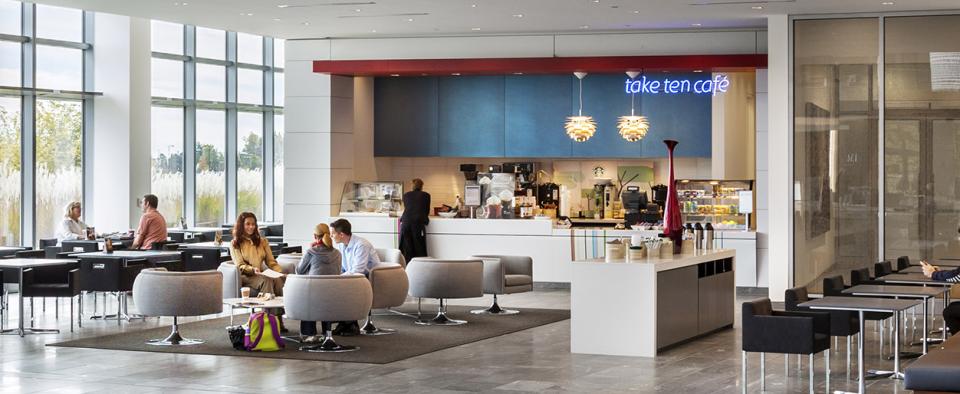 Fostering Community on the Academic Campus
Pickard Chilton approaches the design of an academic campus by first understanding the culture of the institution it will serve. With a rhythmic balance of inviting courtyards and more intimate verdant spaces, a well-designed campus can be intuitively navigated and engage the pedestrian with unique motifs to discover throughout. Large spaces, both exterior and interior, are designed to foster intra-campus learning, interaction, and socializing. Social hubs with innovative technology define the next-generation classroom, encouraging collaboration and flexibility across campus.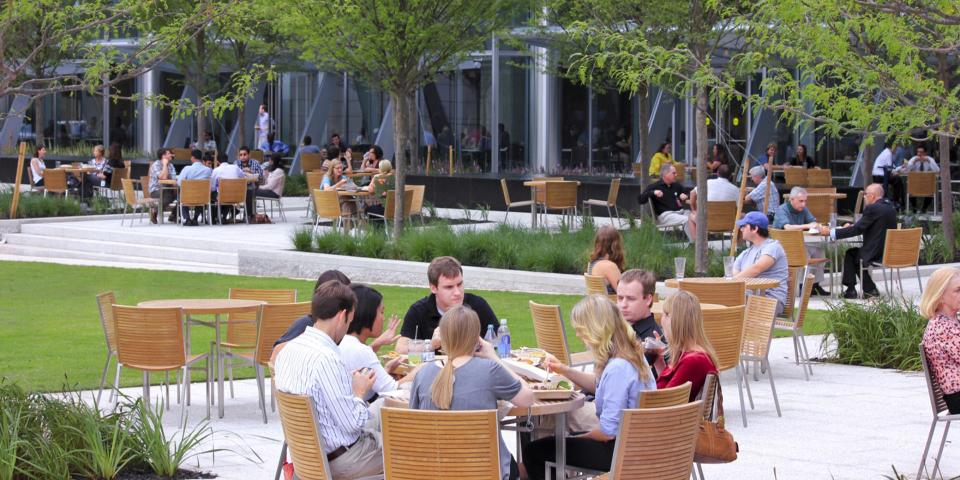 Related Work
We are passionate about our clients, our work, and the positive impact of every building we design. If you have a difficult design challenge, contact us to create a solution that realizes your vision.