expertise > Architecture > Visionary Design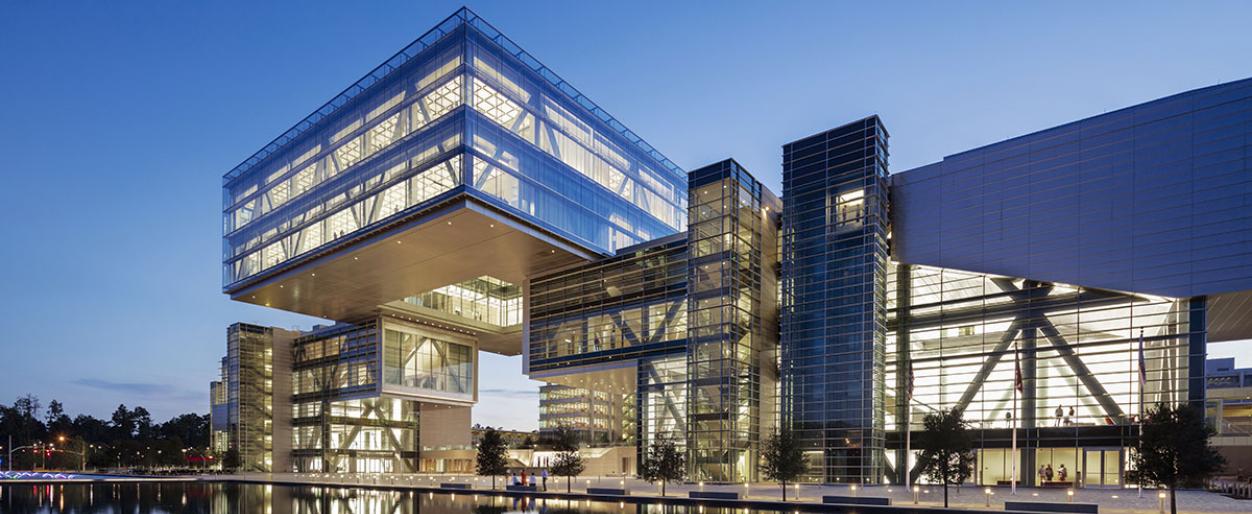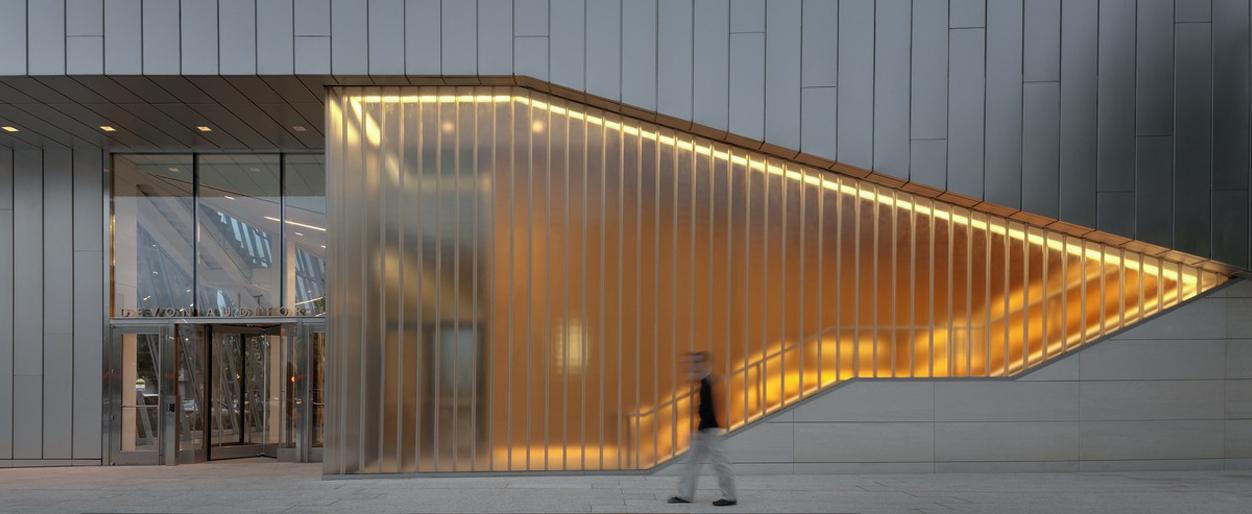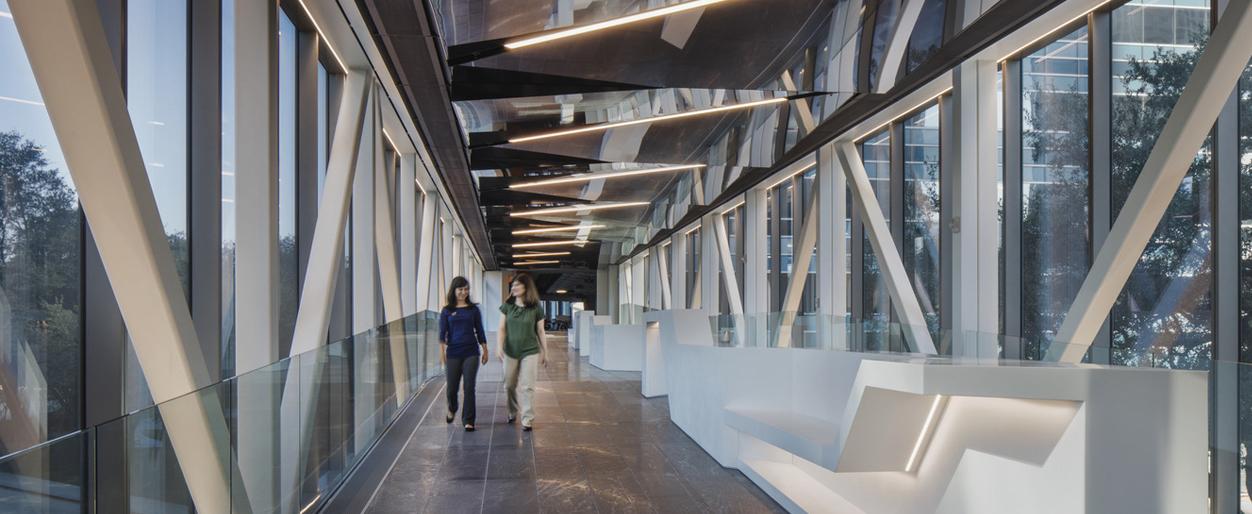 All aspects of Pickard Chilton's work are animated by the belief in the transformative power of research-driven design to deliver high-performance buildings that create measurable value for our clients, produce an engaging and productive environment, and build better communities. Research is an integral part of our design process, and the firm invests in explorations that significantly expand our ability to serve the needs of our clients.
Innovation and Technology
From cutting-edge technology to new and innovative structural materials, state-of-the-art visualizations, and high-performance enclosures, Pickard Chilton's studio-wide research effort proactively seeks to strengthen competencies, broaden the studio's portfolio, and increase the firm's thought leadership. These explorations have consistently allowed us to efficiently deliver architecture of exceptional value, resilience, and performance.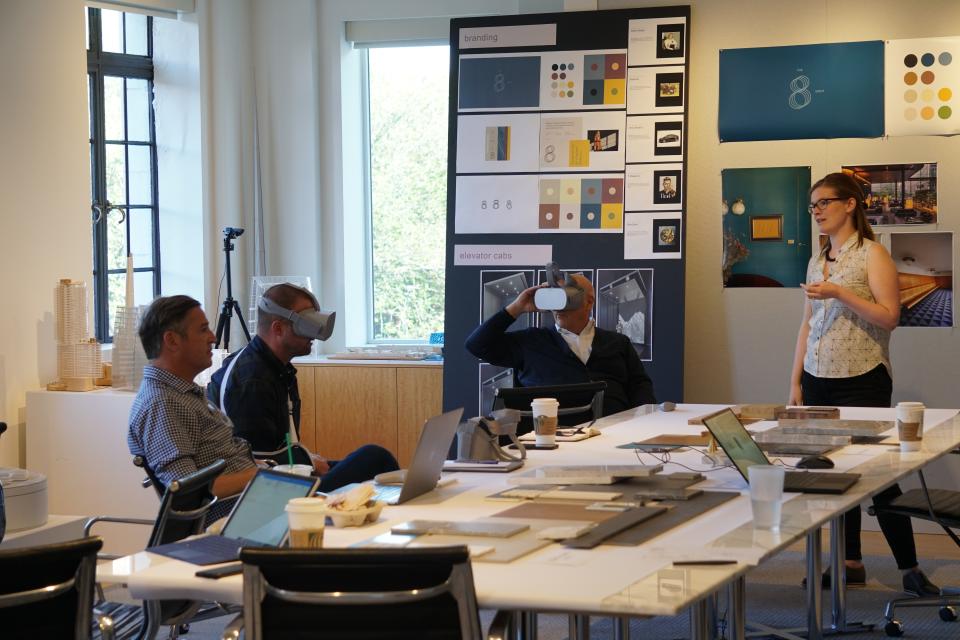 Designing for the Future
To best inform how we serve our client's immediate needs, we leverage the knowledge, interests, and creativity of the entire studio. We also weigh these decisions on how they may impact their buildings as well as their organizations in the years ahead. Our creative solutions are often anticipatory and inherently flexible to allow for unknown future technologies and materials, as well as the repurposing of these spaces for next-generation uses.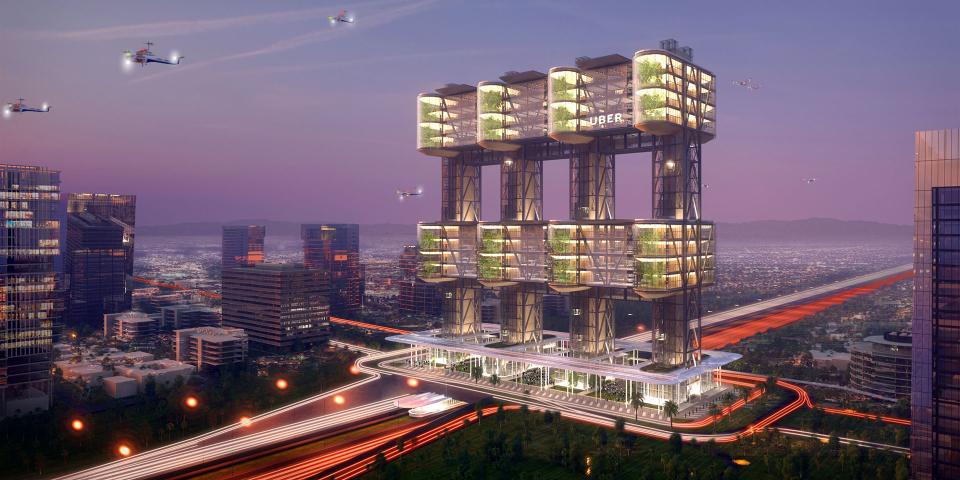 Related Work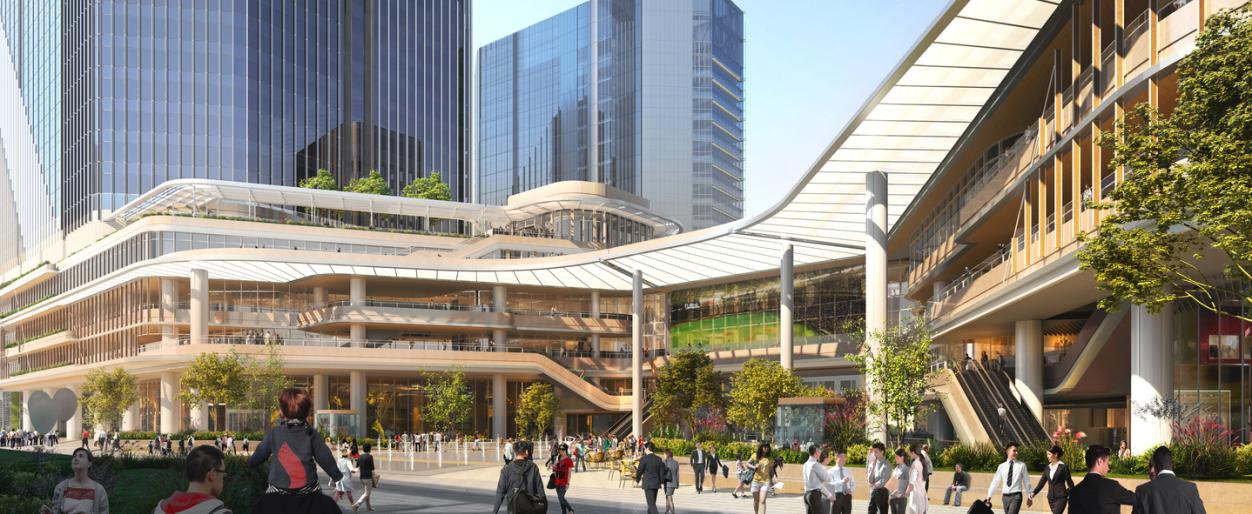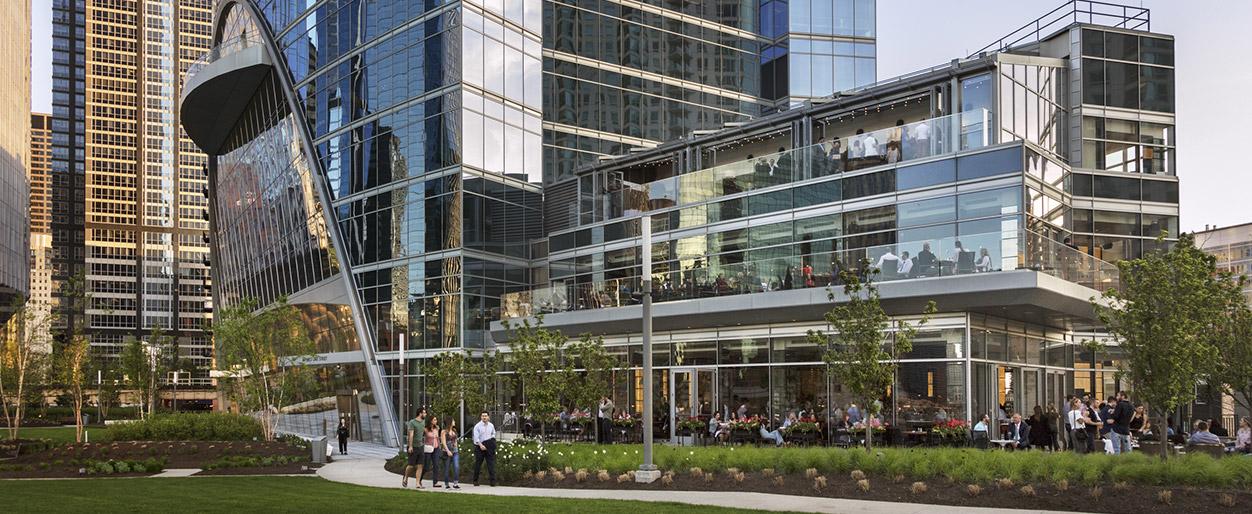 When Pickard Chilton embarks on the journey of designing a building, we draw inspiration from a myriad of sources to craft structures that are rooted in the character of a city. Our design philosophy is profoundly influenced by the words of Eliel Saarinen: "Always design a thing by considering it in its next larger context – a chair in a room, a room in a house, a house in an environment, an environment in a city plan." Pickard Chilton takes these words to heart and carefully determines how our buildings shape the experience of those within them and their impact on the broader urban context.
ACAW 2023 - Pickard Chilton Team Presentation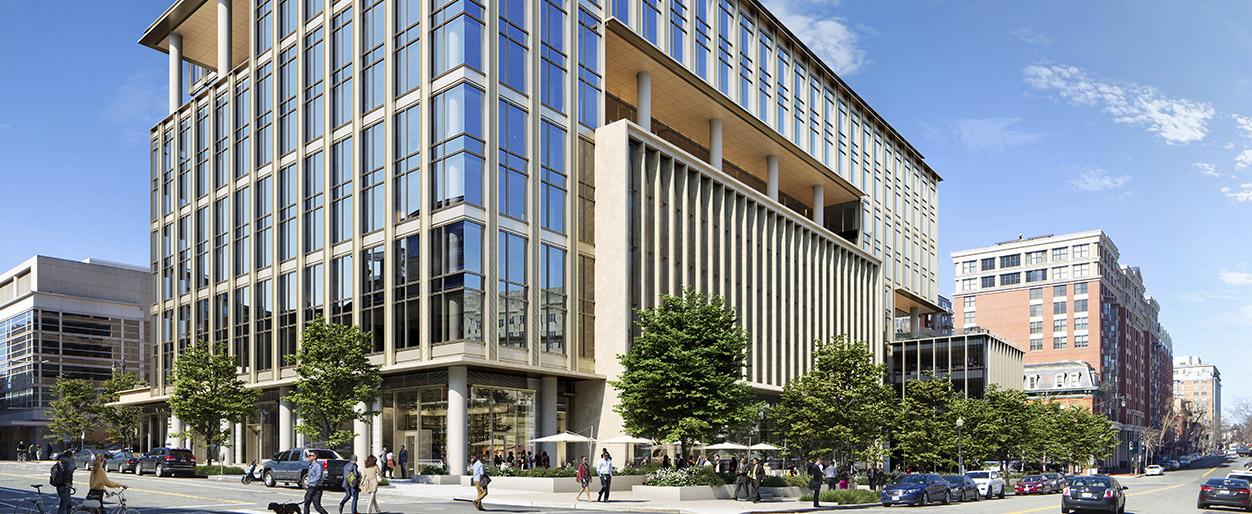 Since 2016, Boston Valley Terra Cotta has partnered with the University of Buffalo School of Architecture and Planning and Carnegie Mellon University's School of Architecture to host the annual Architectural Ceramics Assemblies Workshop (ACAW). During the weeklong event, eight teams, composed of paired design and engineering firms, collaborate to create facade prototypes using architectural terra-cotta.
Design teams consisted of Eric Parry Architects and FMDC, ZGF and LERA, Pickard Chilton and Magnusson Klemencic Associates, RIOS and ARUP, HGA and Studio NYL, Henning Larsen and Thornton Tomasetti, CO Architects, and Selldorf Architects and Socotec.
The Architectural Ceramic Assemblies Workshop (ACAW), now in its eighth consecutive year, has reached a newfound level of complexity and interdisciplinary collaboration. Hosted by Buffalo-based manufacturer Boston Valley Terra Cotta, the Carnegie Mellon University School of Architecture, and the University at Buffalo School of Architecture and Planning, the weeklong event offers participating architecture and engineering firms, as well as students, an opportunity to hear from several speakers and to get their hands dirty designing and putting together terra-cotta facades and other architectural elements under the watchful eyes of the specialists.
The workplace is changing. However, the origins of the changes we are now seeing in workplace design and strategy are fundamental, and actually predate the pandemic. Regardless of industry, the use of the workplace to attract and retain the best talent has been driving this movement across the country and the globe for many years. For companies to compete at the highest level, they need the best and brightest employees to support their vision and goals.
We know the built environment can affect mental health—but how can we make sure that impact is positive?
We spend most of our lives in buildings, from our homes to our workplaces and "third spaces"—social surroundings that are separate from home and work. It's not surprising that the buildings we spend so much time in have an impact on our wellbeing. In addition, health and wellness—including mental health—are a growing focus area for building owners and managers who are looking to make sure the built environment is having a positive impact on the people occupying it.
"The pandemic is obviously something we're all continuing to think about, live through and engage with every day, and that has shined a brighter spotlight on wellness in general," said Stephen Harris, principal of Pickard Chilton. "Folks are also seeing mental health as a more substantive component of the wellness equation, so it's becoming more recognized that the built environment has major contributions to make to either the success or detriment of mental health."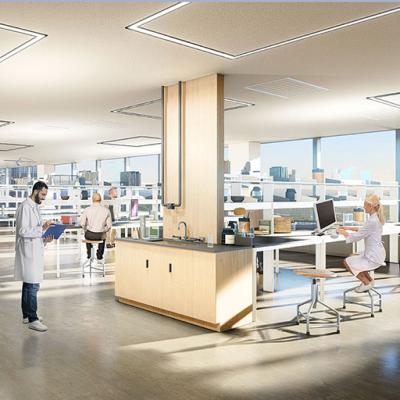 The new BXP Life Sciences Center (Kendall Square MXD Substation Plan) is well underway and will be home to one of the first underground substations in the United States. A collaboration between BXP, Cambridge Redevelopment Authority (CRA), Eversource, and the City of Cambridge, this advanced substation will provide energy to Cambridge and surrounding areas, and its state-of-the-art facility incorporates advanced technologies to increase energy efficiency and reduce carbon emissions. In addition to the substation, the project will feature two new commercial buildings totaling ~400,000 SF, a 420,000 SF residential building, and new open space.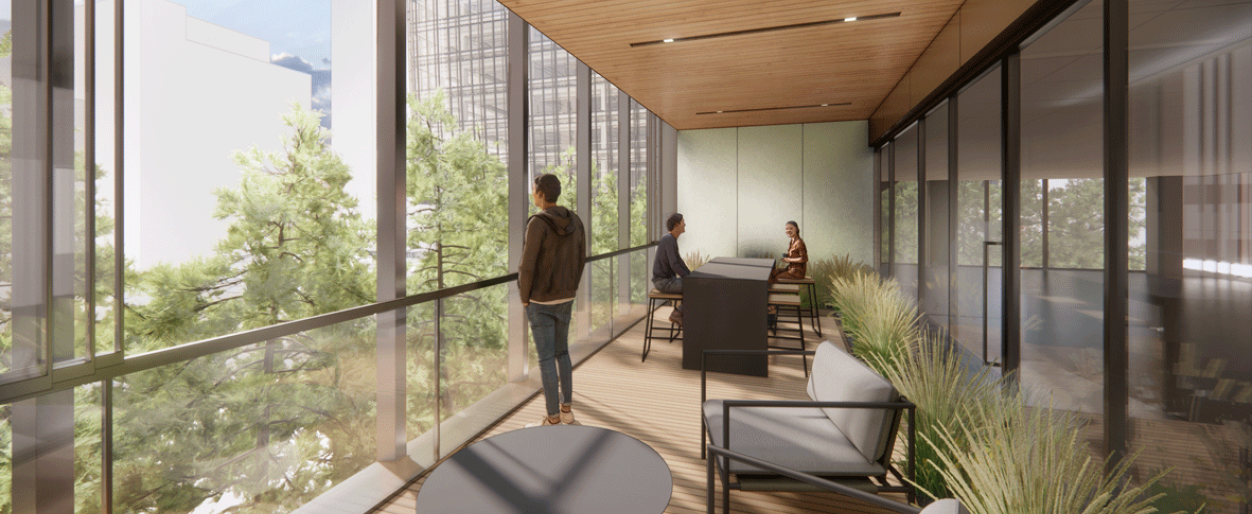 During the COVID-19 global pandemic, buildings faced an unprecedented need for access to fresh air. We developed a solution allowing tenants to install air porches for a private outdoor experience.
Pages
We are passionate about our clients, our work, and the positive impact of every building we design. If you have a difficult design challenge, contact us to create a solution that realizes your vision.