expertise > Architecture > Visionary Design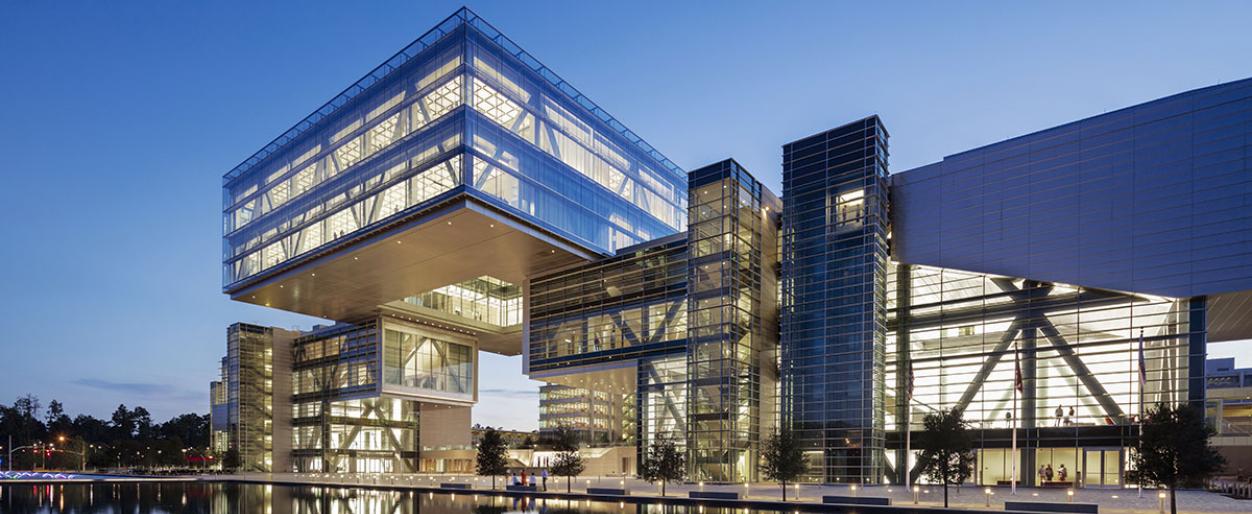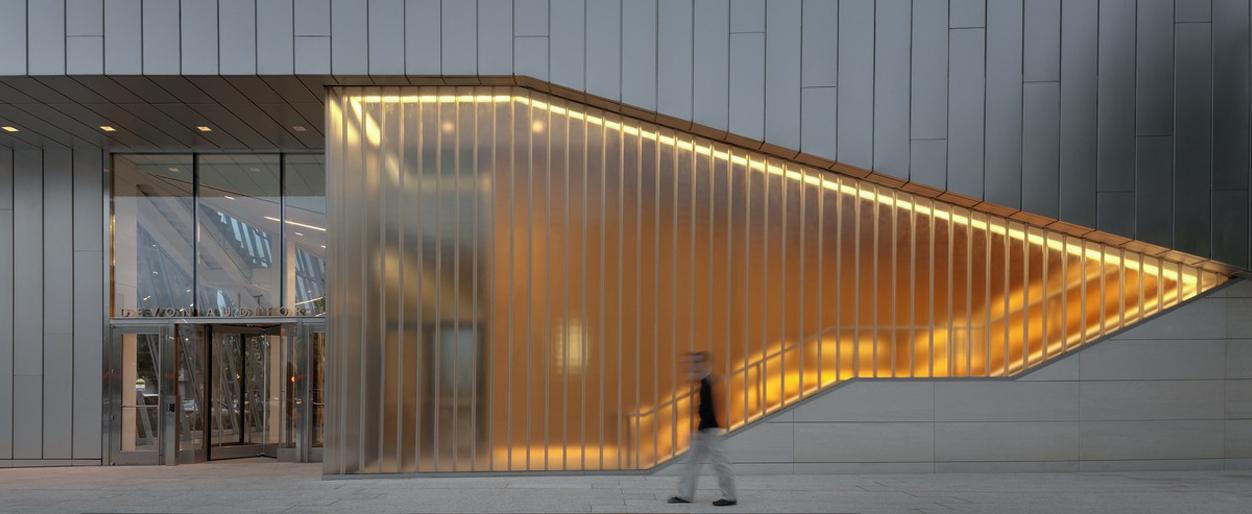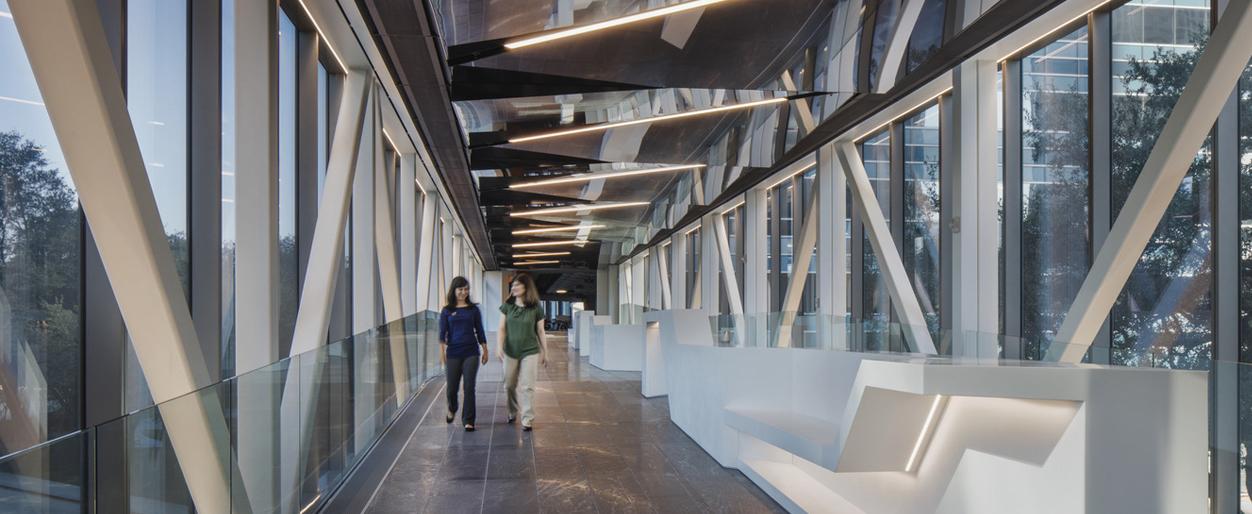 All aspects of Pickard Chilton's work are animated by the belief in the transformative power of research-driven design to deliver high-performance buildings that create measurable value for our clients, produce an engaging and productive environment, and build better communities. Research is an integral part of our design process, and the firm invests in explorations that significantly expand our ability to serve the needs of our clients.
Innovation and Technology
From cutting-edge technology to new and innovative structural materials, state-of-the-art visualizations, and high-performance enclosures, Pickard Chilton's studio-wide research effort proactively seeks to strengthen competencies, broaden the studio's portfolio, and increase the firm's thought leadership. These explorations have consistently allowed us to efficiently deliver architecture of exceptional value, resilience, and performance.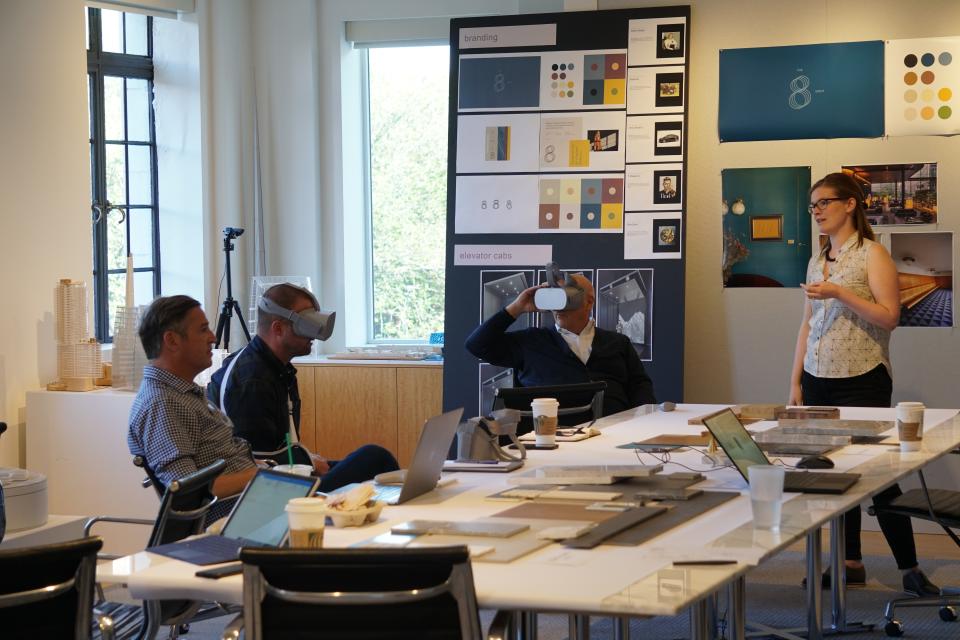 Designing for the Future
To best inform how we serve our client's immediate needs, we leverage the knowledge, interests, and creativity of the entire studio. We also weigh these decisions on how they may impact their buildings as well as their organizations in the years ahead. Our creative solutions are often anticipatory and inherently flexible to allow for unknown future technologies and materials, as well as the repurposing of these spaces for next-generation uses.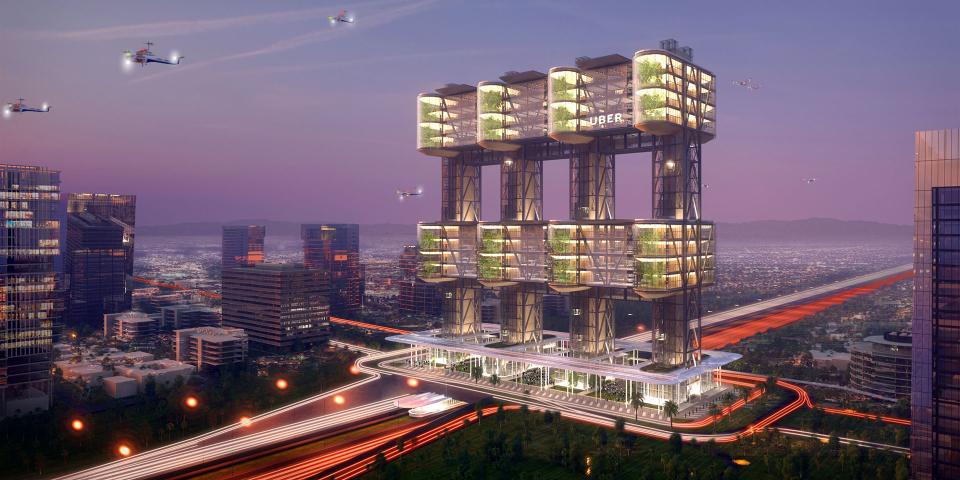 Related Work
The workplace is changing. However, the origins of the changes we are now seeing in workplace design and strategy are fundamental, and actually predate the pandemic. Regardless of industry, the use of the workplace to attract and retain the best talent has been driving this movement across the country and the globe for many years. For companies to compete at the highest level, they need the best and brightest employees to support their vision and goals.
We know the built environment can affect mental health—but how can we make sure that impact is positive?
We spend most of our lives in buildings, from our homes to our workplaces and "third spaces"—social surroundings that are separate from home and work. It's not surprising that the buildings we spend so much time in have an impact on our wellbeing. In addition, health and wellness—including mental health—are a growing focus area for building owners and managers who are looking to make sure the built environment is having a positive impact on the people occupying it.
"The pandemic is obviously something we're all continuing to think about, live through and engage with every day, and that has shined a brighter spotlight on wellness in general," said Stephen Harris, principal of Pickard Chilton. "Folks are also seeing mental health as a more substantive component of the wellness equation, so it's becoming more recognized that the built environment has major contributions to make to either the success or detriment of mental health."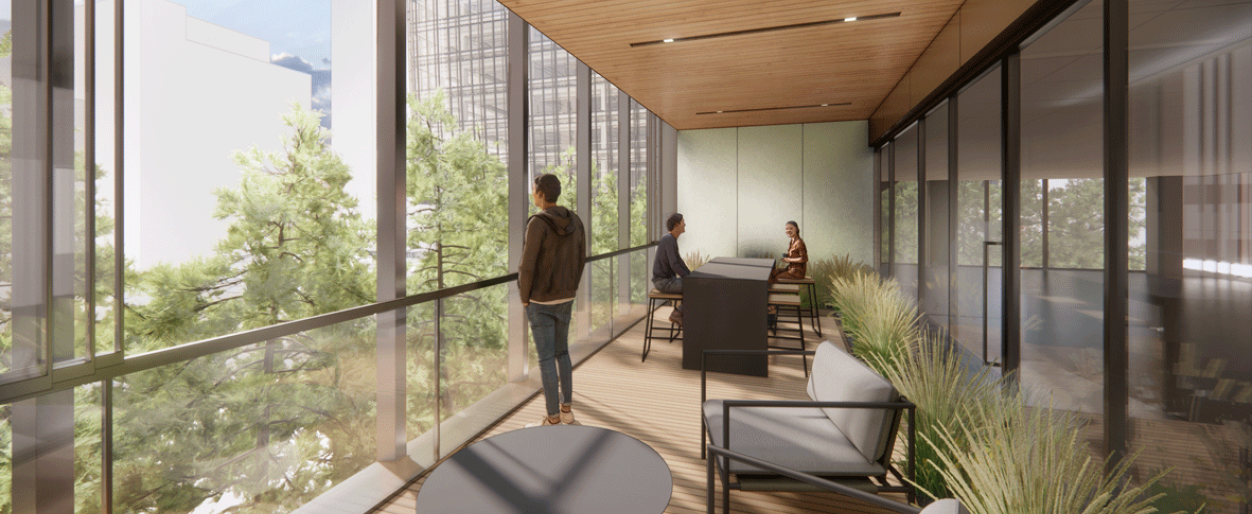 During the COVID-19 global pandemic, buildings faced an unprecedented need for access to fresh air. We developed a solution allowing tenants to install air porches for a private outdoor experience.
東京ミッドタウン八重洲が2023年3月10日グランドオープン! 生田絵梨花さん出演WEBCM公開中。
▼東京ミッドタウン八重洲公式サイト
https://www.yaesu.tokyo-midtown.com/
3月10日からは
★生田絵梨花さんによる館内紹介「YAESU STYLE MAGAZINE」を東京ミッドタウン八重洲公式サイト内で公開!
★生田絵梨花さんによる「30秒エスカレーターラジオ」を館内エスカレーターで放送!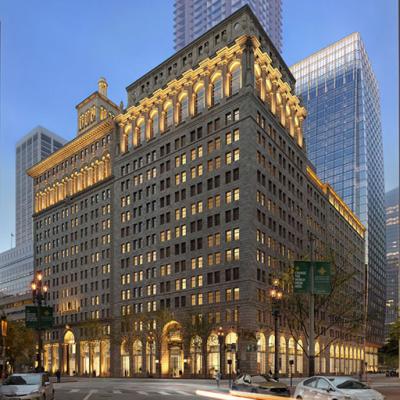 Architects and real-estate developers are pioneering concepts to entice workers who will permanently split their time between home and office. Here are the innovations you'll see in coming years.
Workplaces that look like your living room; flexible, multiuse spaces; outdoor terraces. Today's new hybrid work styles are reshaping the office buildings of tomorrow.
Leading architects and real-estate developers are pioneering concepts aimed at workers who are splitting their time between home and office, and they predict these innovations will become mainstream in the years to come.
What does a luxury hotel in Abu Dhabi, the Exxonmobil Office Complex in Houston, the Wells Fargo Headquarters Campus in Des Moines, and an Uber Skyport have in common? They were all designed by the international architectural firm, Pickard Chilton. The prolific company designs all over the world and includes many buildings to note, such as the potential Google headquarters in Cambridge, Massachusetts. On Nyberg, the three principles of the firm, all originally from the Midwest, talked about how they came together and their projects through the years, as well what lies for their future.
Pages
We are passionate about our clients, our work, and the positive impact of every building we design. If you have a difficult design challenge, contact us to create a solution that realizes your vision.