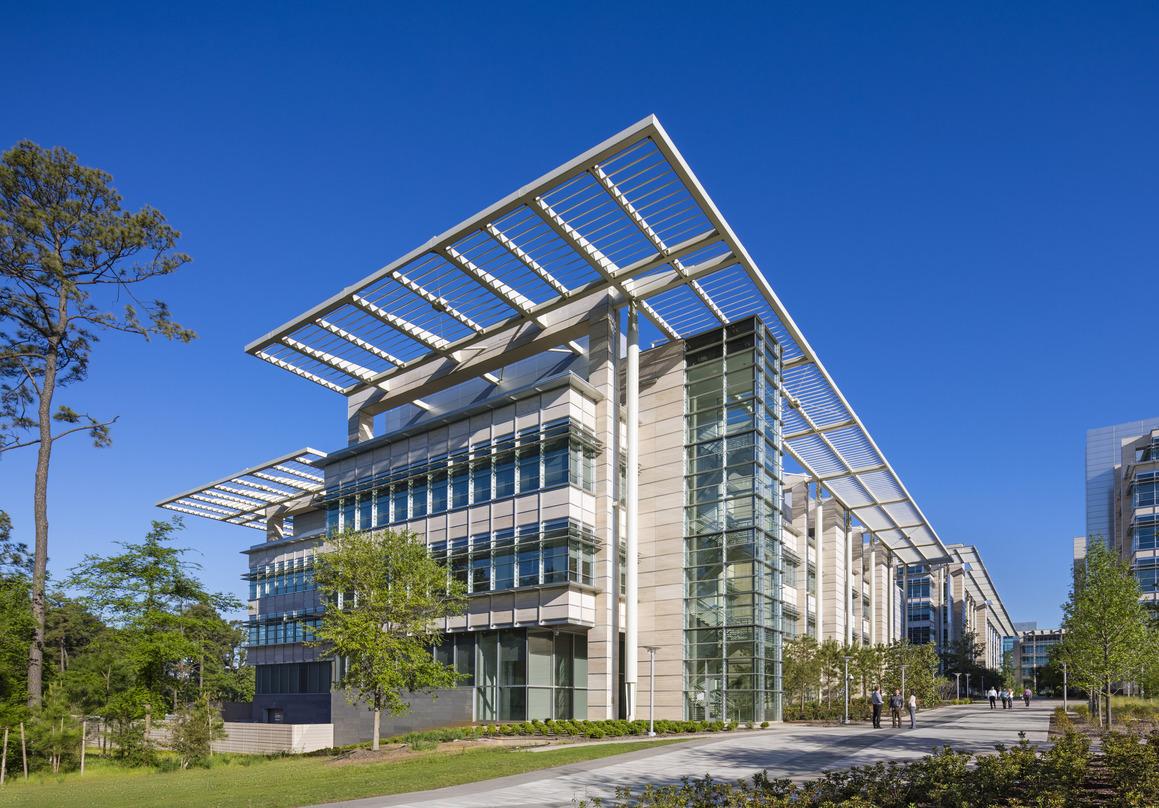 Photo ©David Sundberg/Esto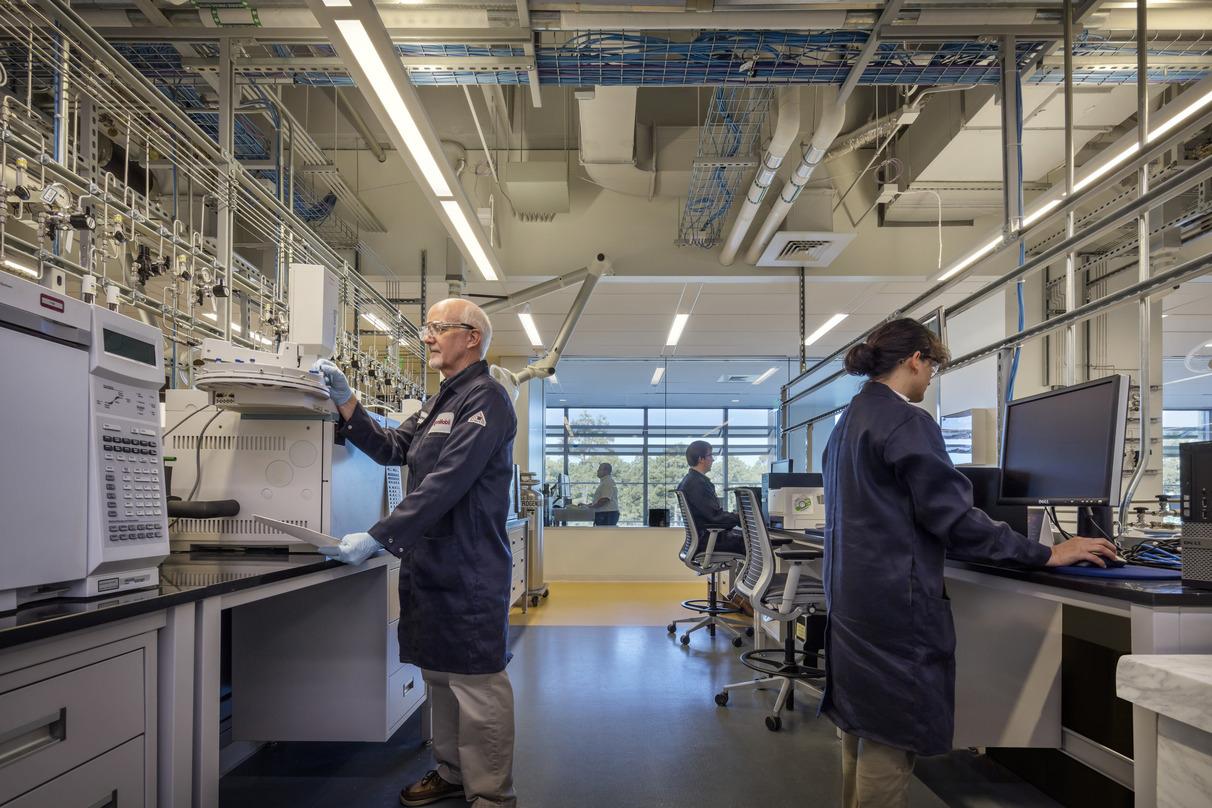 Photo ©Joe Aker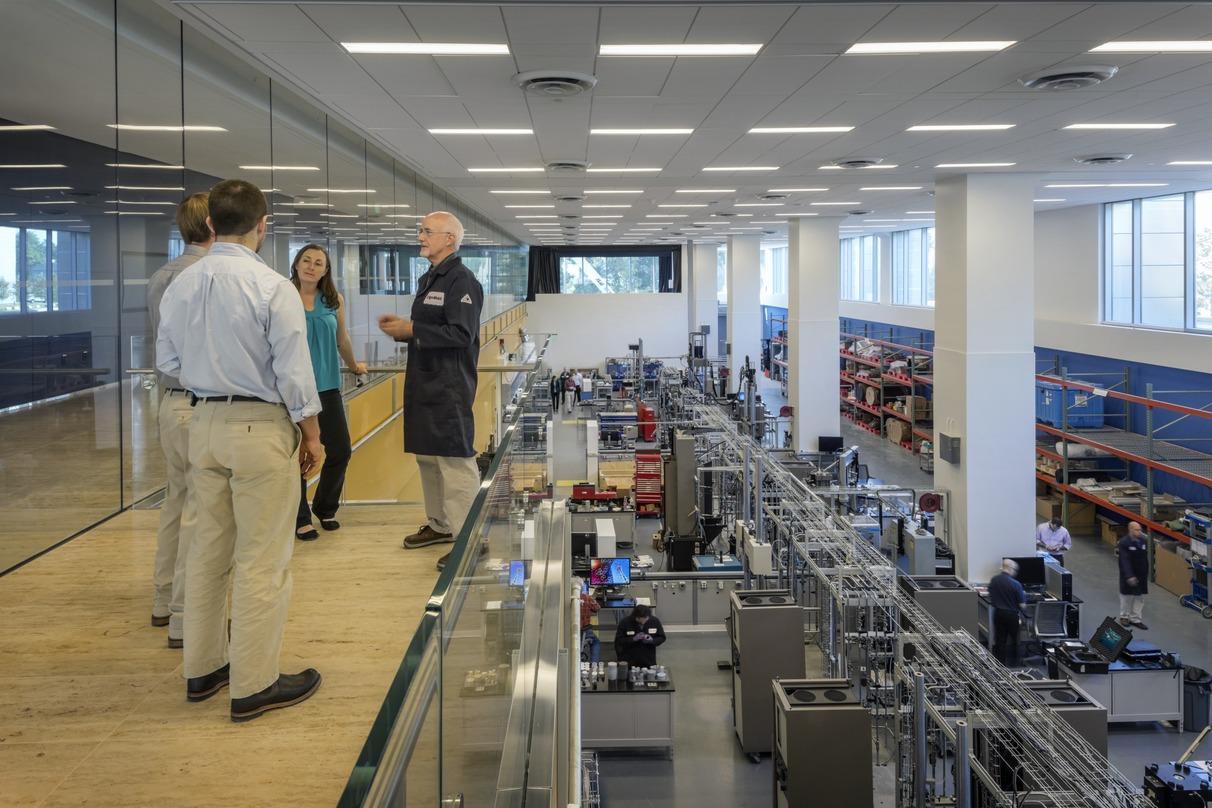 Photo ©Joe Aker



ExxonMobil Upstream Research Laboratory
Pickard Chilton's master plan and design of ExxonMobil's new office complex in Houston included the design of an on-site research laboratory.
Envisioned as ExxonMobil's premier research and physical science facility, the laboratory was designed to stimulate innovation and accelerate discovery. Researchers at laboratory develop an array of industry-leading technologies that support ExxonMobil's continued leadership in exploration, development, production and gas commercialization.
The building's five-story volume is similar in size to adjacent structures and makes optimum use of the open floor plates by allowing adaptable reconfiguration of labs, specialized laboratory service spaces, and workstations.