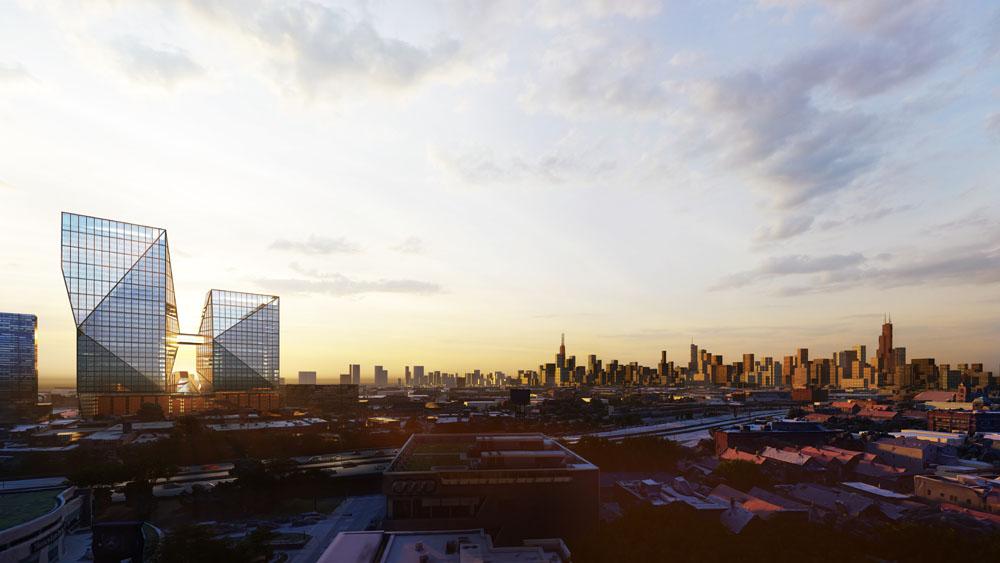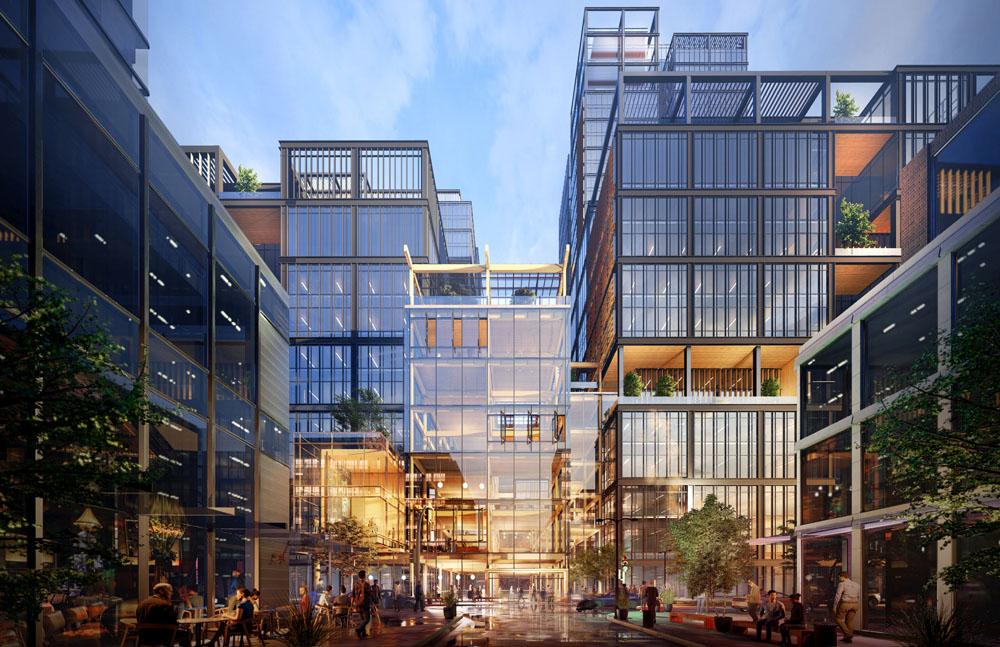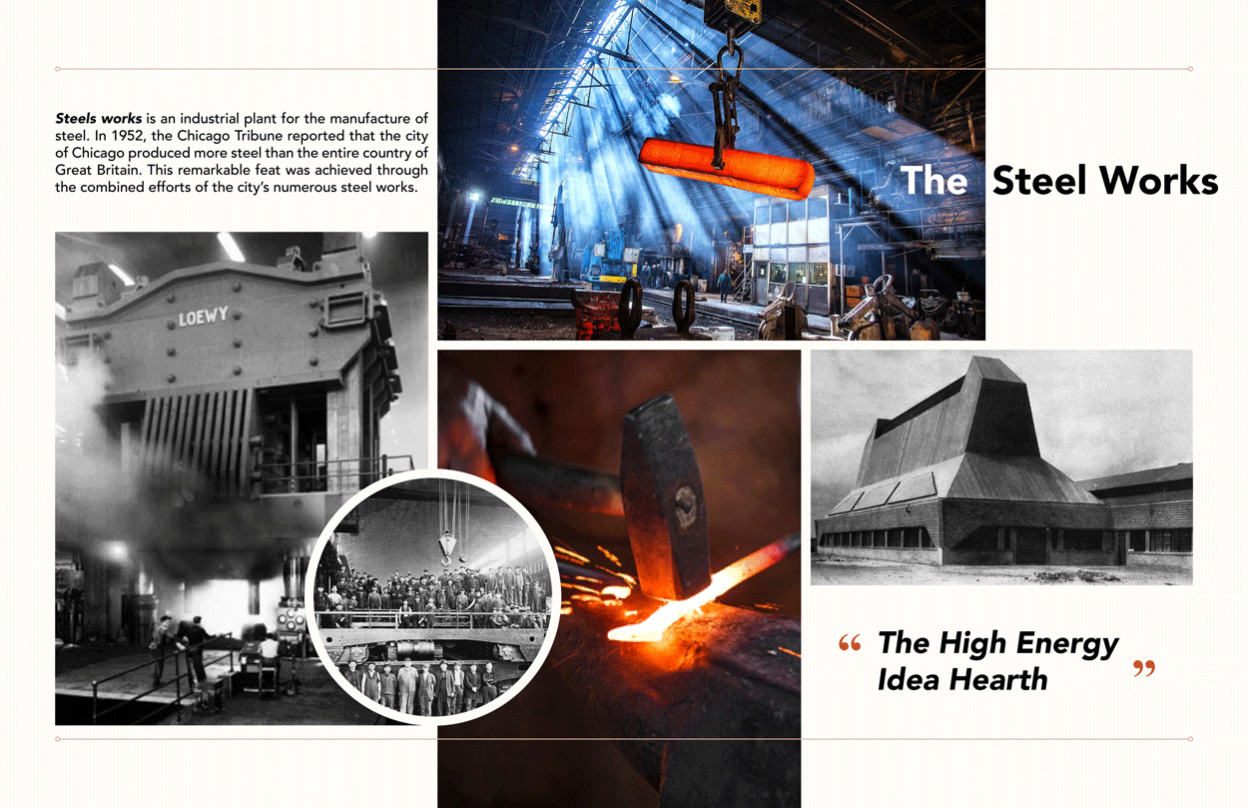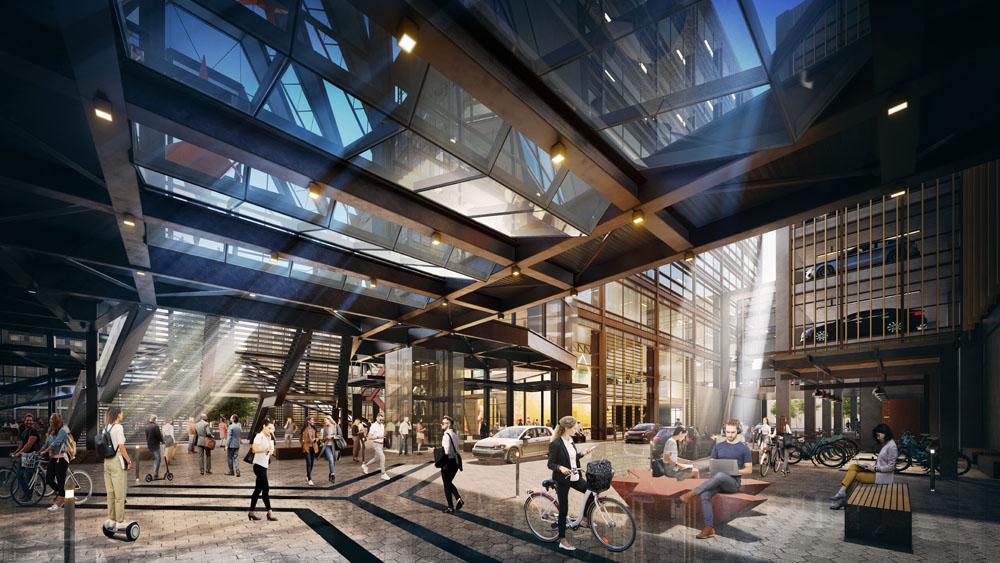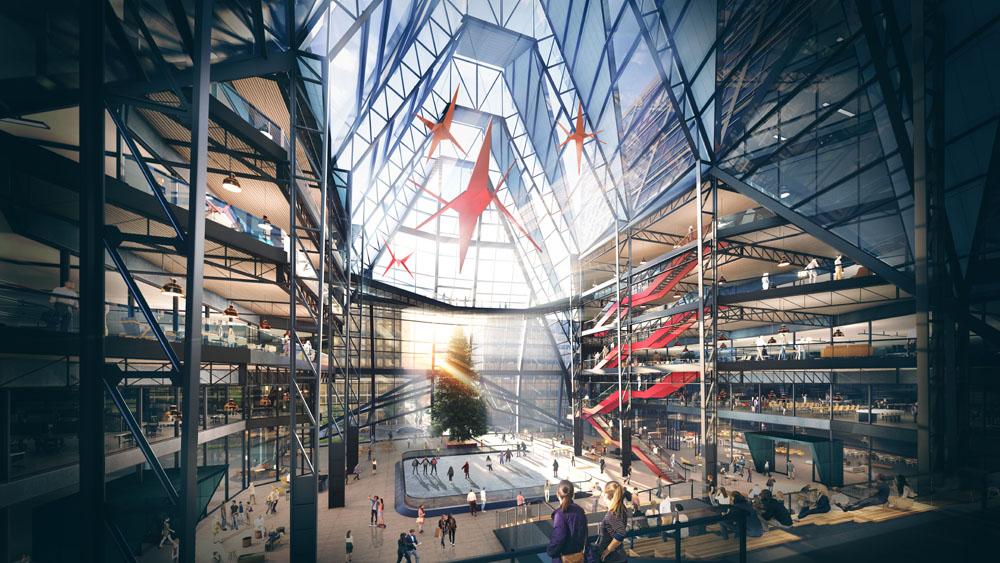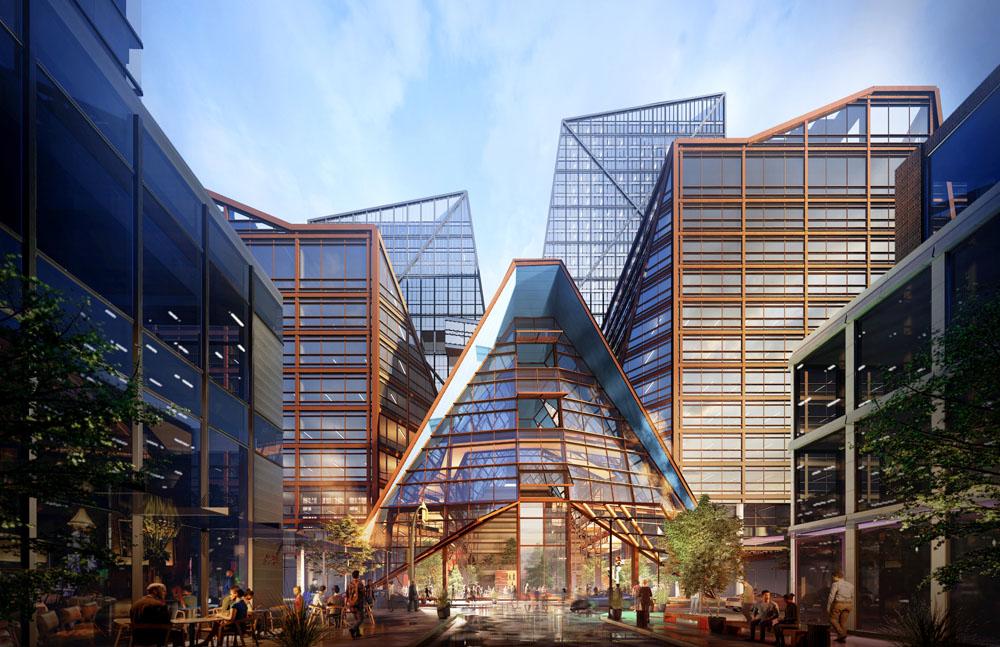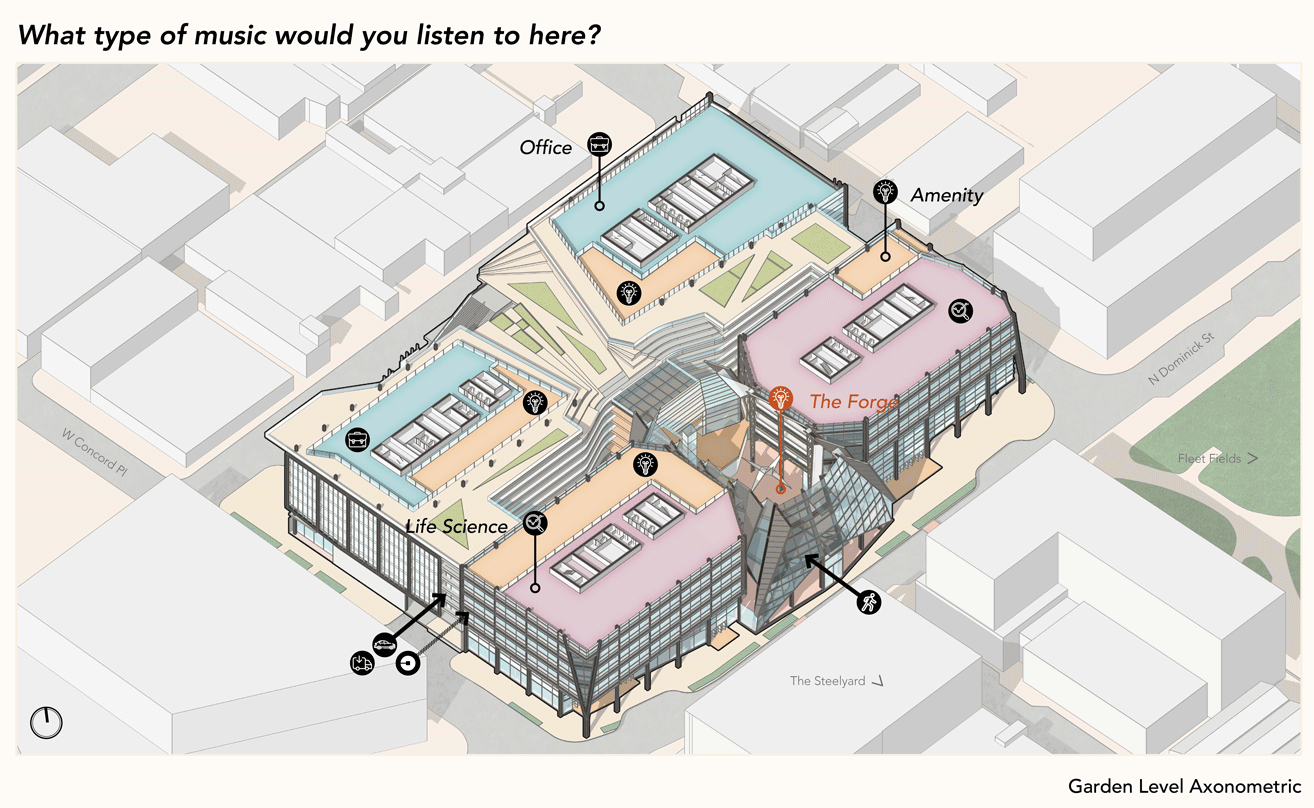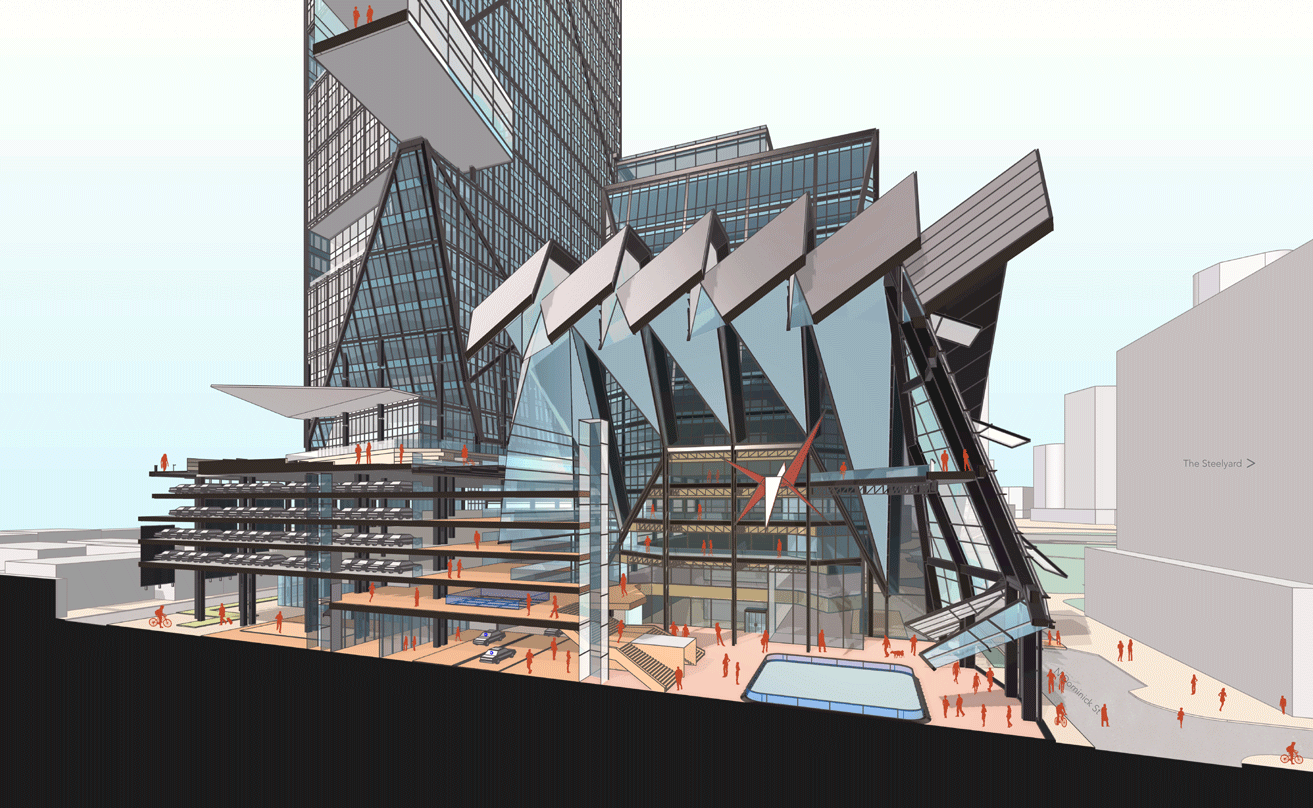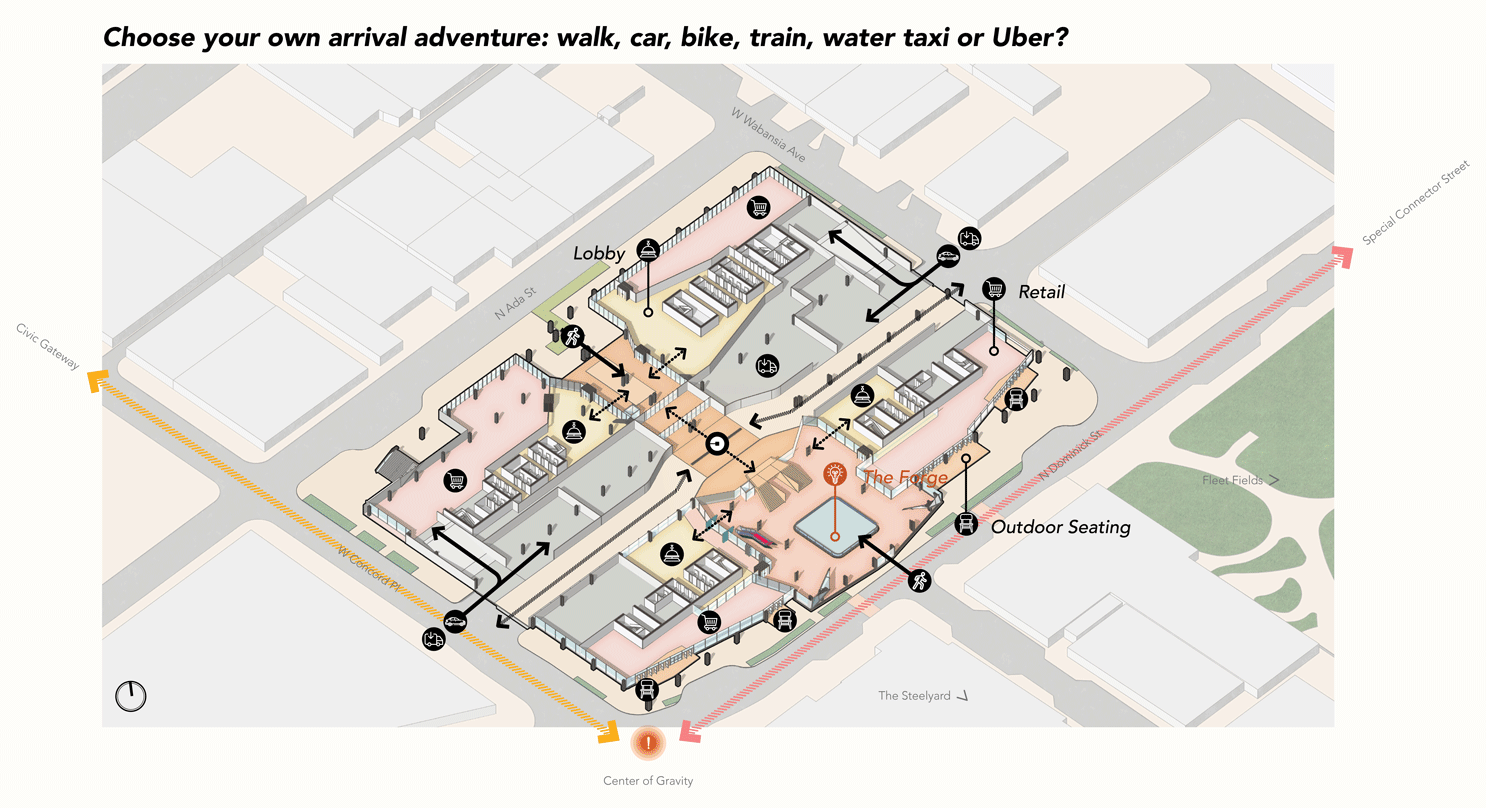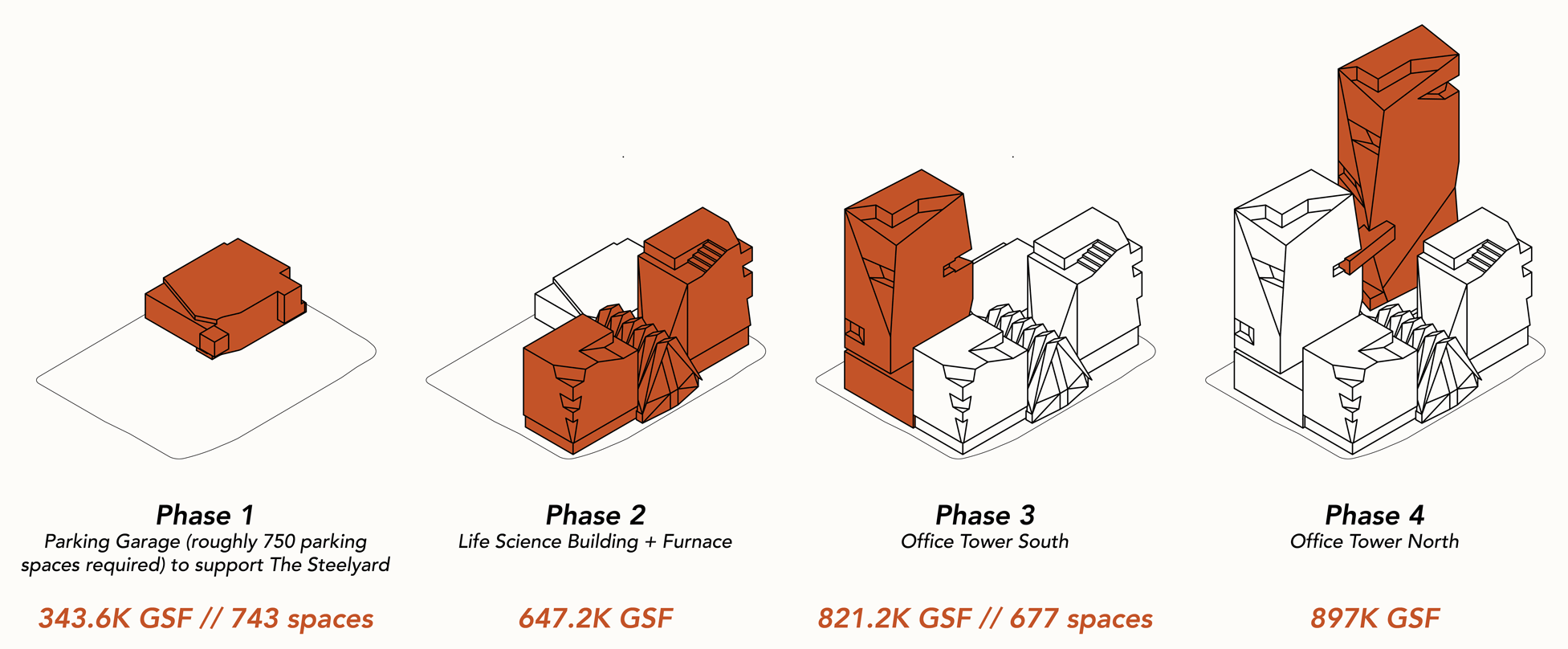 The Forge: A Life Sciences Campus
Capturing the industrial heritage of the site, the Forge is designed to emulate the monumental focal point of a steel yard, teeming with energy, ingenuity, and craftsmanship. The innovative life sciences campus produces a collaborative climate of discovery where individuals feel inspired by the empowering spirit of invention and culture of experimentation. Inspired by its past and eager for its future, the busy and collaborative Forge will be the gathering hearth of the new age research community.
Whether arriving by foot, car, bike, train, water taxi or ride share, every individual at The Forge is welcomed by the communal energy of the ground level urban alleyway. Inviting soft rays of light filter between the tree-like mass timber beams enticing visitors to roam and discover new corners of the dynamic amenity-rich space. Greenery weaves together a balance of private moments and public throughways, creating a healthy ambiance and connection to nature.
The Forge meets the sky with a cantilevered form reminiscent of an industrial trunnion bridge. The design celebrates the elevated mega floor in the sky, producing an unequalled location for creative office space with remarkable views.