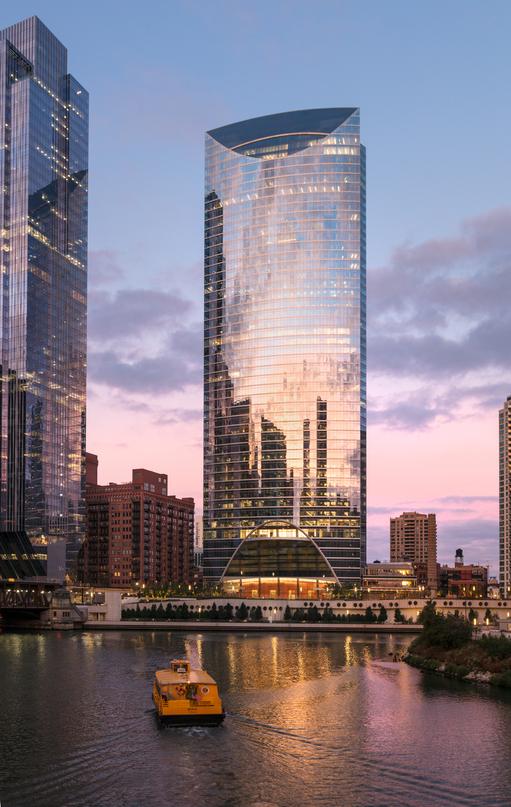 Photo © David Sundberg/Esto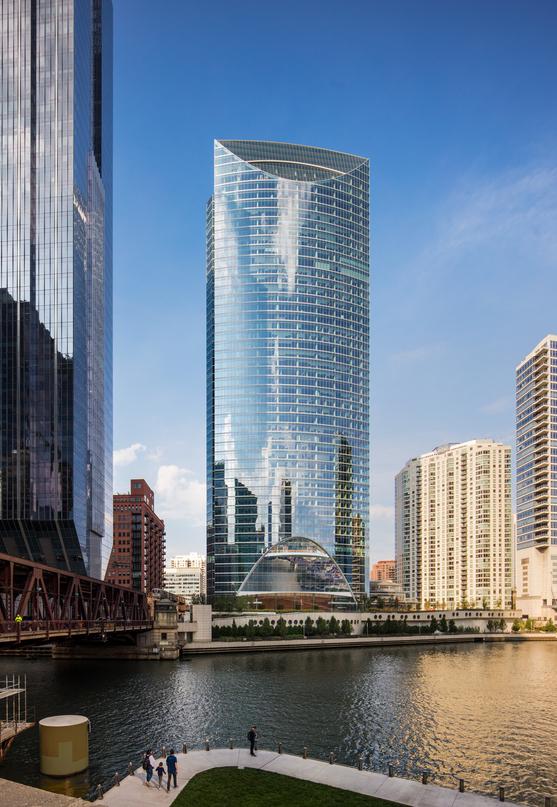 Photo © David Sundberg/Esto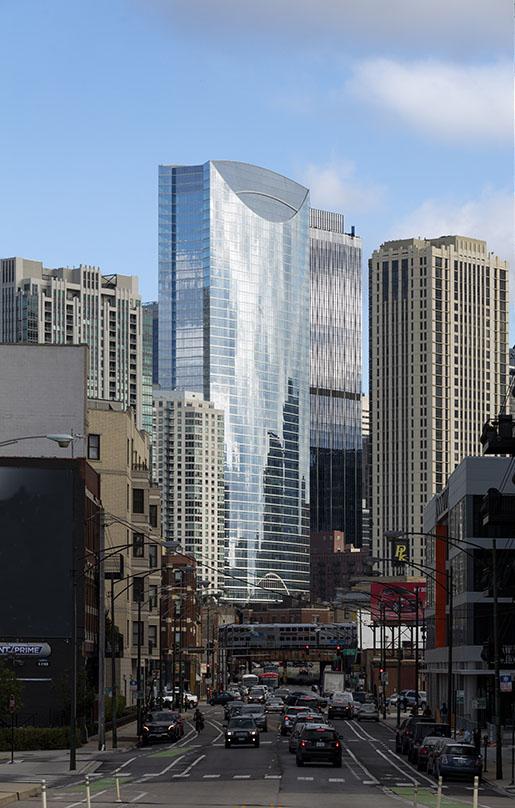 Photo © Tom Rossiter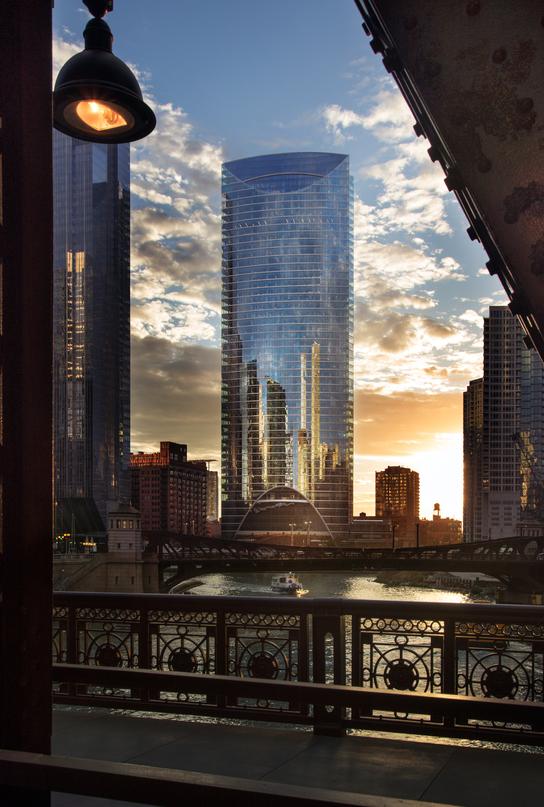 Photo © David Sundberg/Esto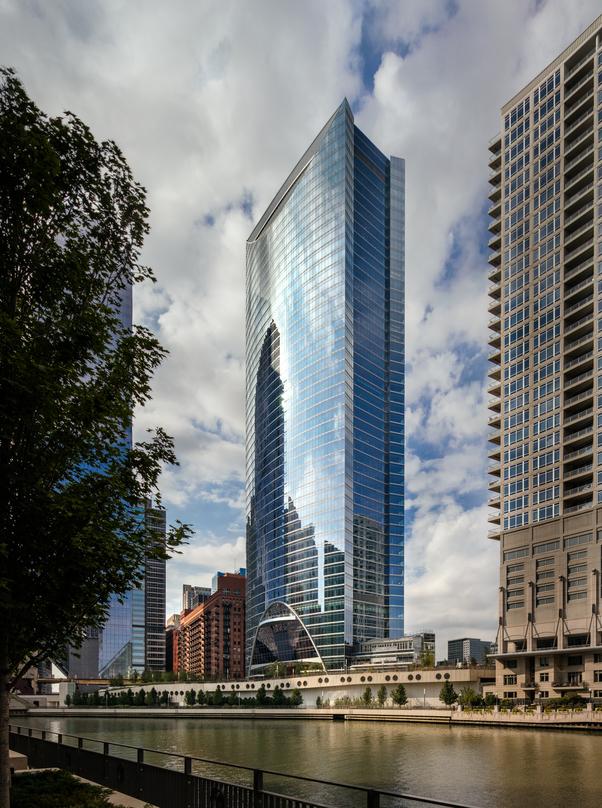 Photo © David Sundberg/Esto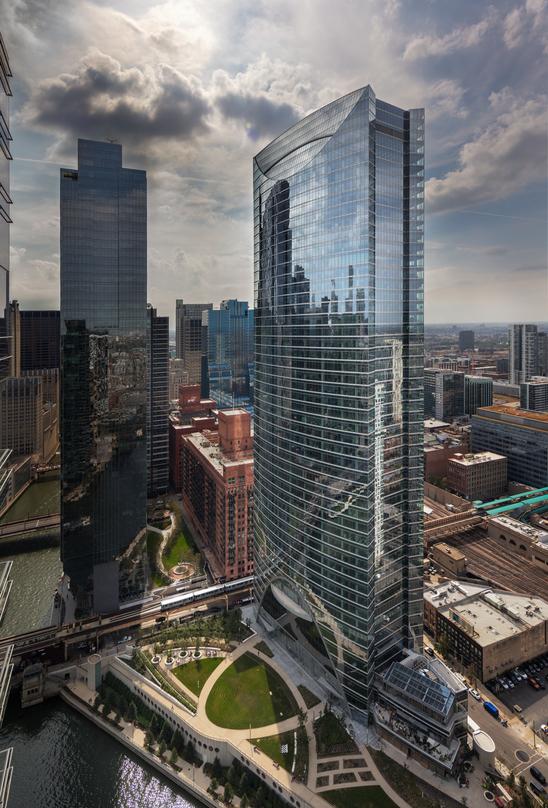 Photo © David Sundberg/Esto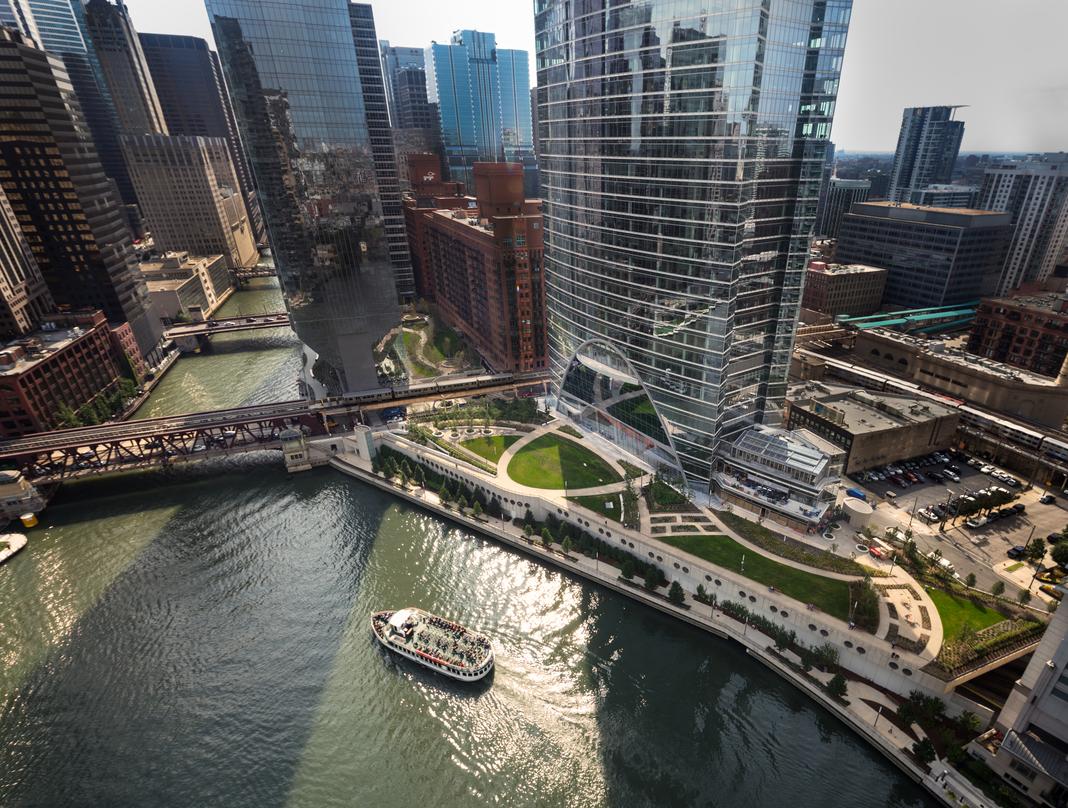 Photo © David Sundberg/Esto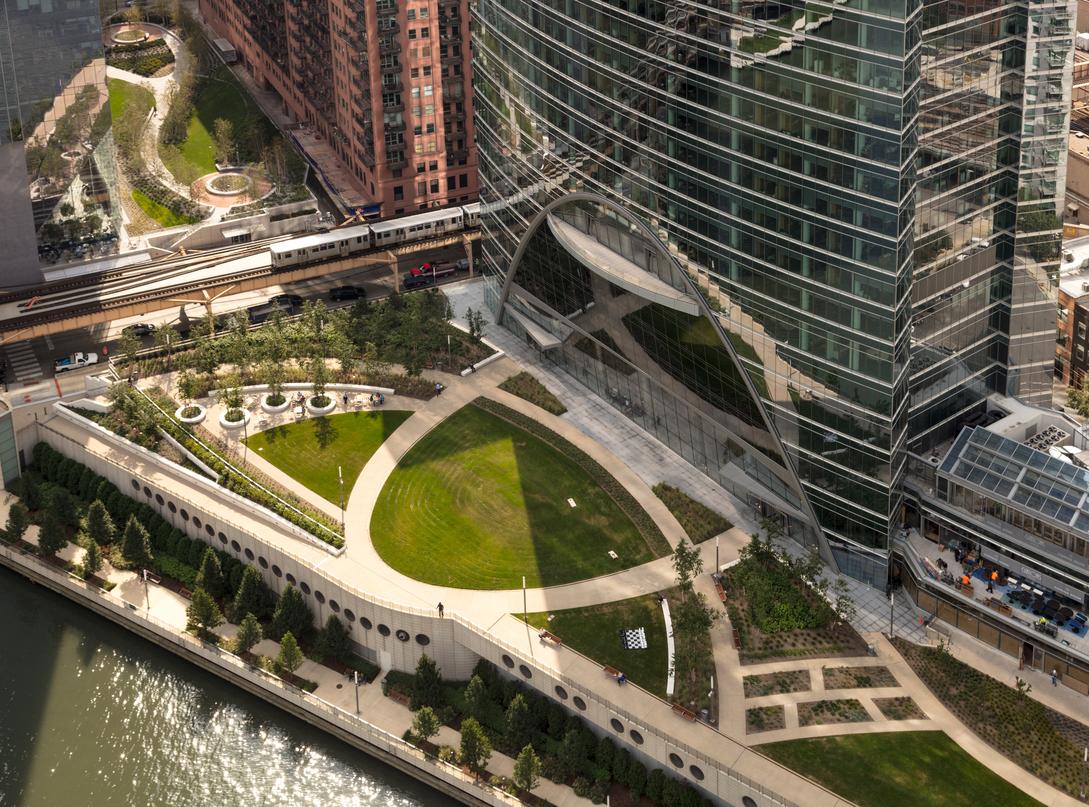 Photo © David Sundberg/Esto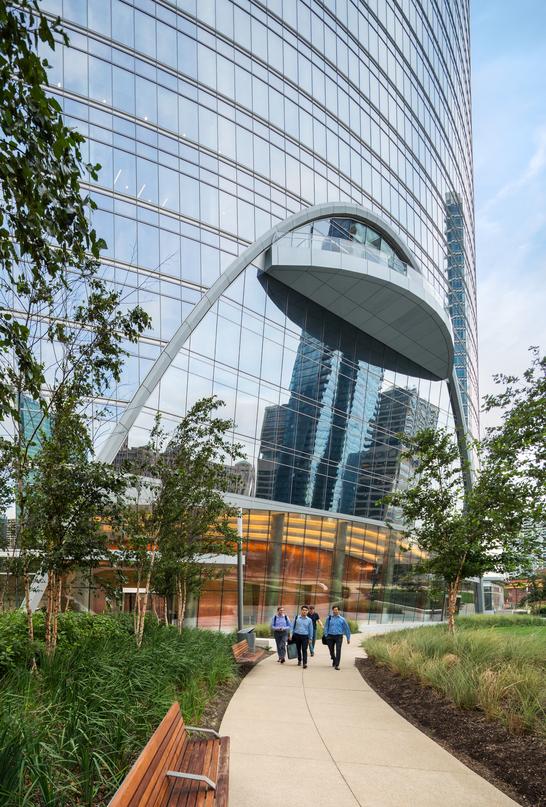 Photo © David Sundberg/Esto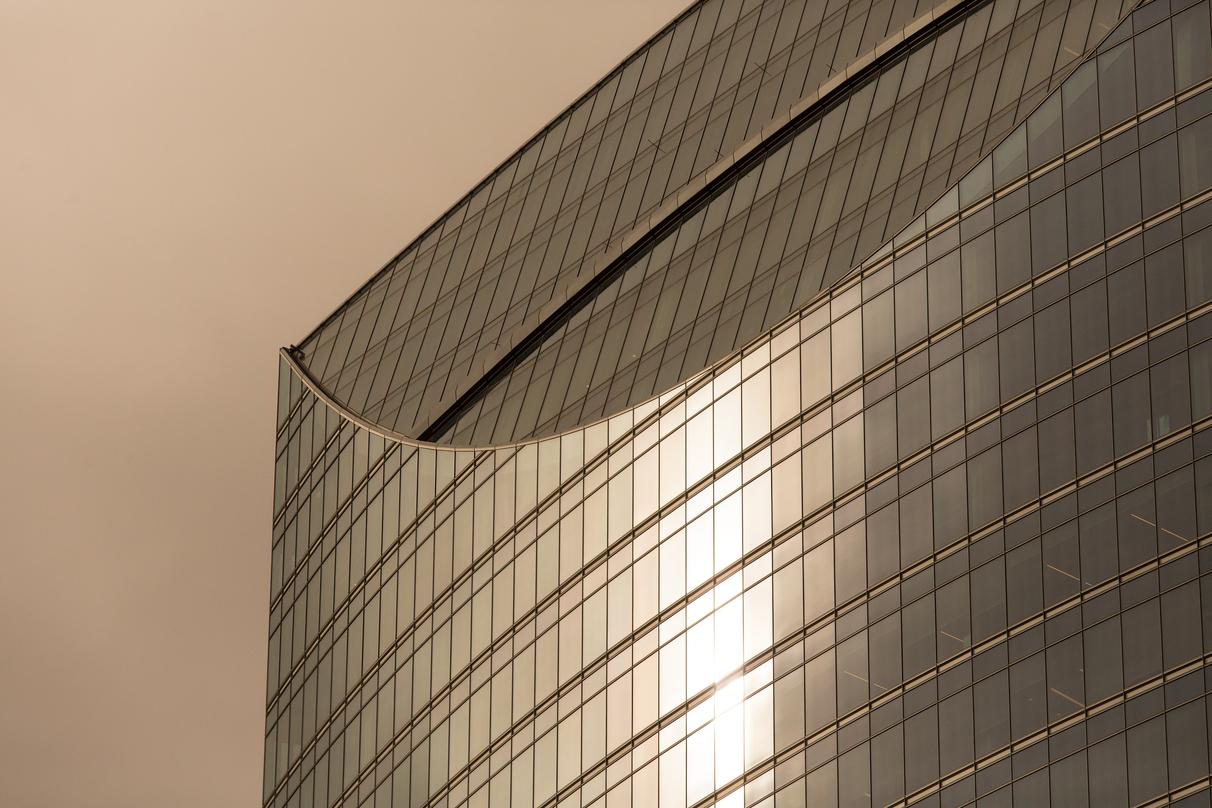 Photo © David Sundberg/Esto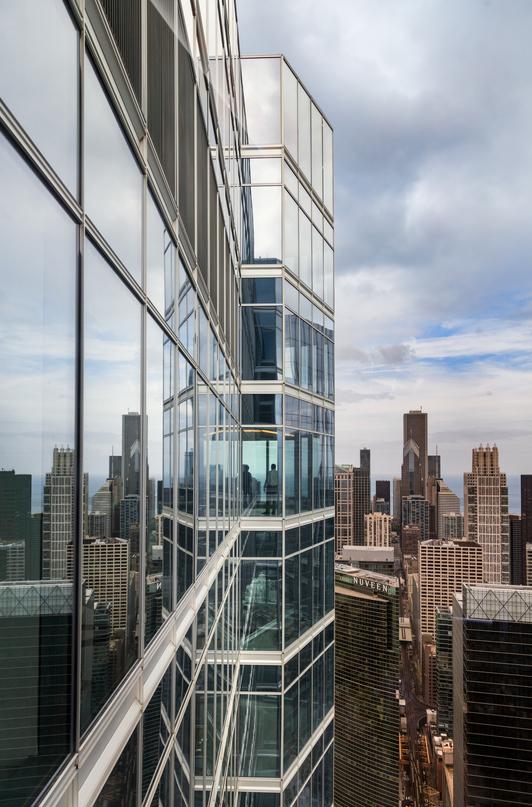 Photo © David Sundberg/Esto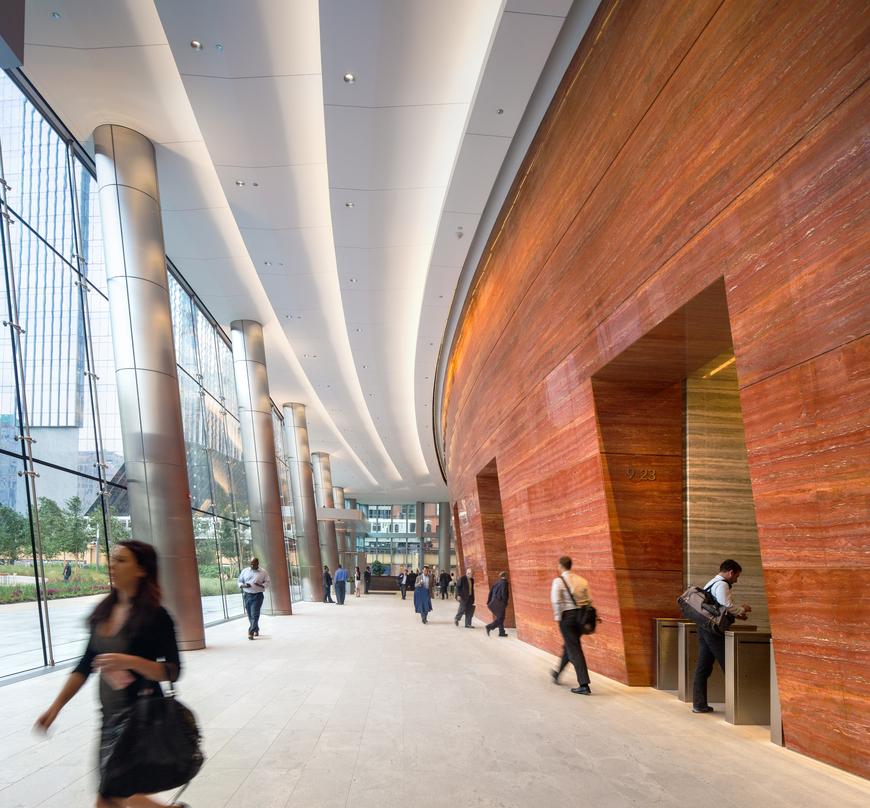 Photo © David Sundberg/Esto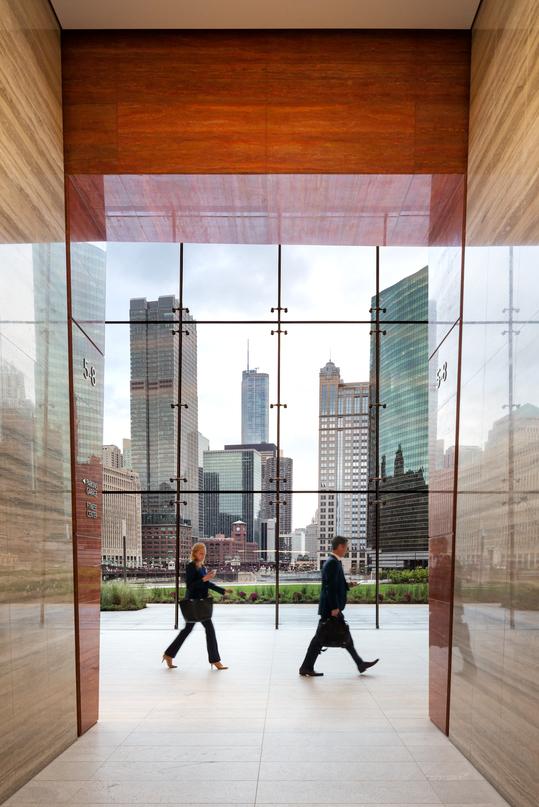 Photo © David Sundberg/Esto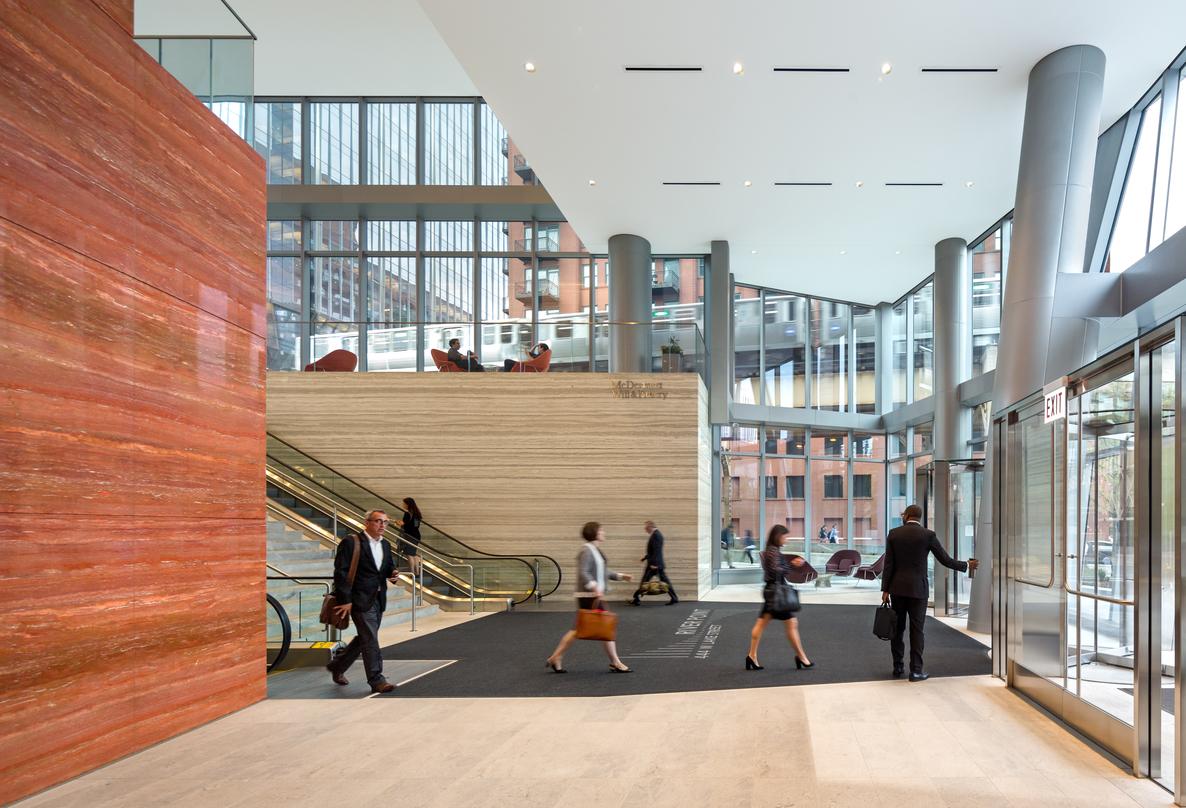 Photo © David Sundberg/Esto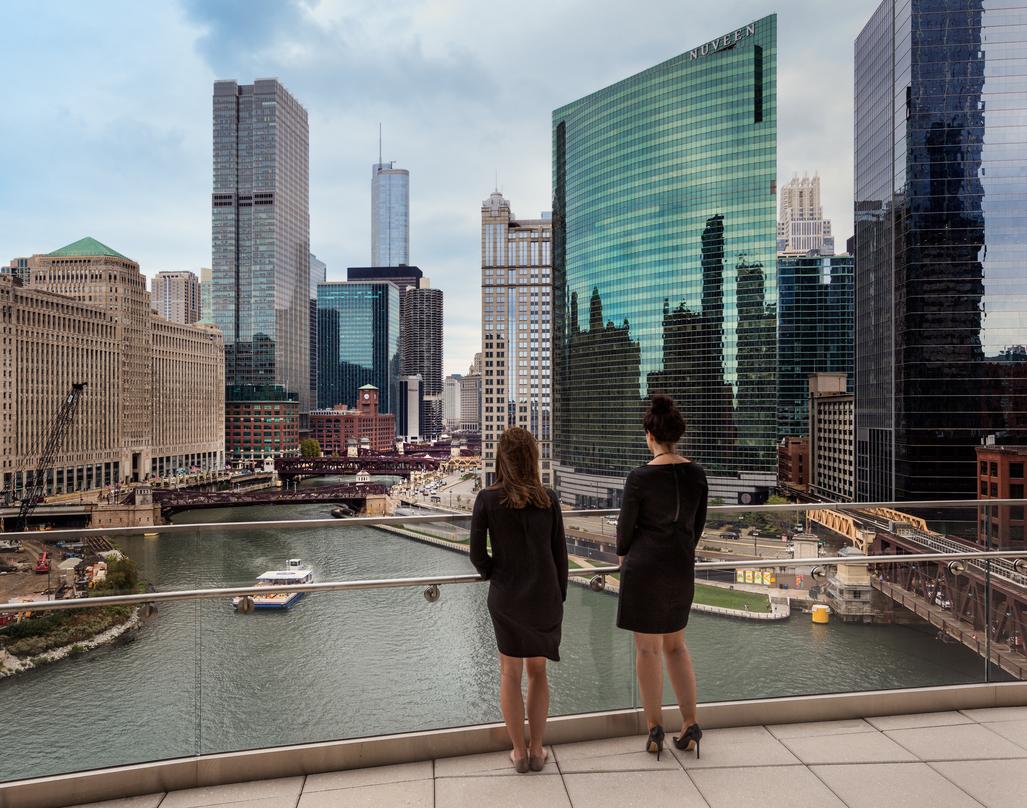 Photo © David Sundberg/Esto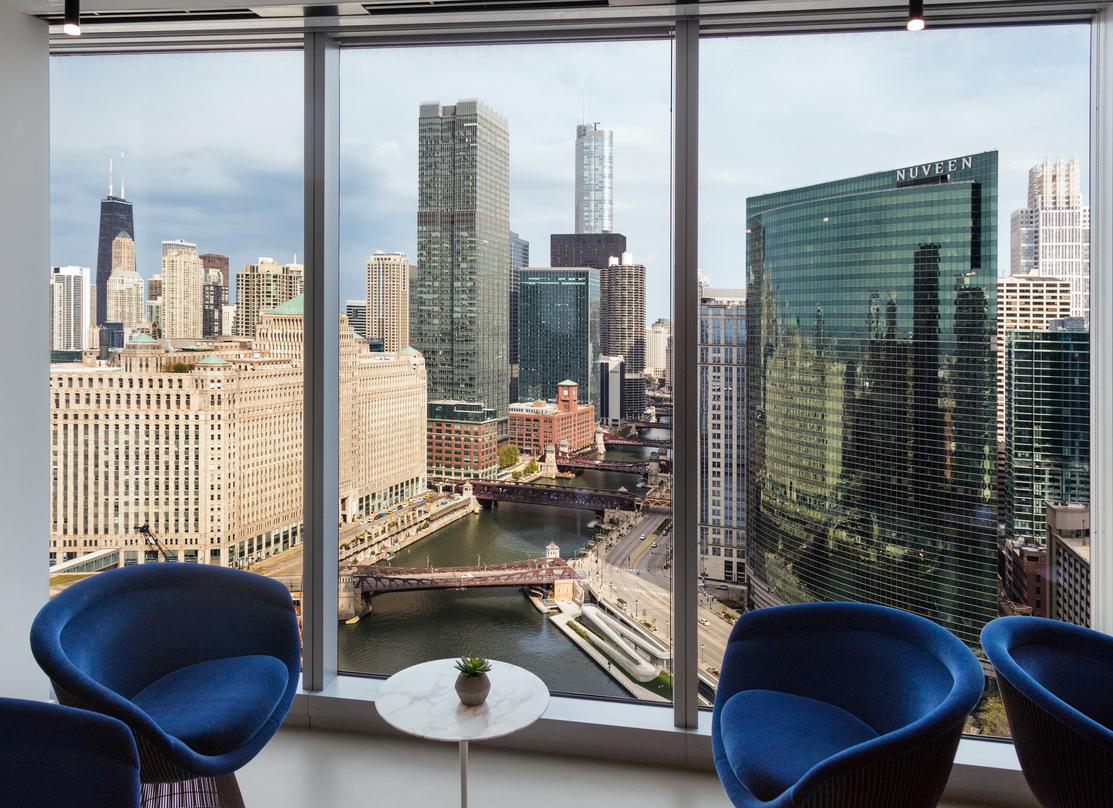 Photo © David Sundberg/Esto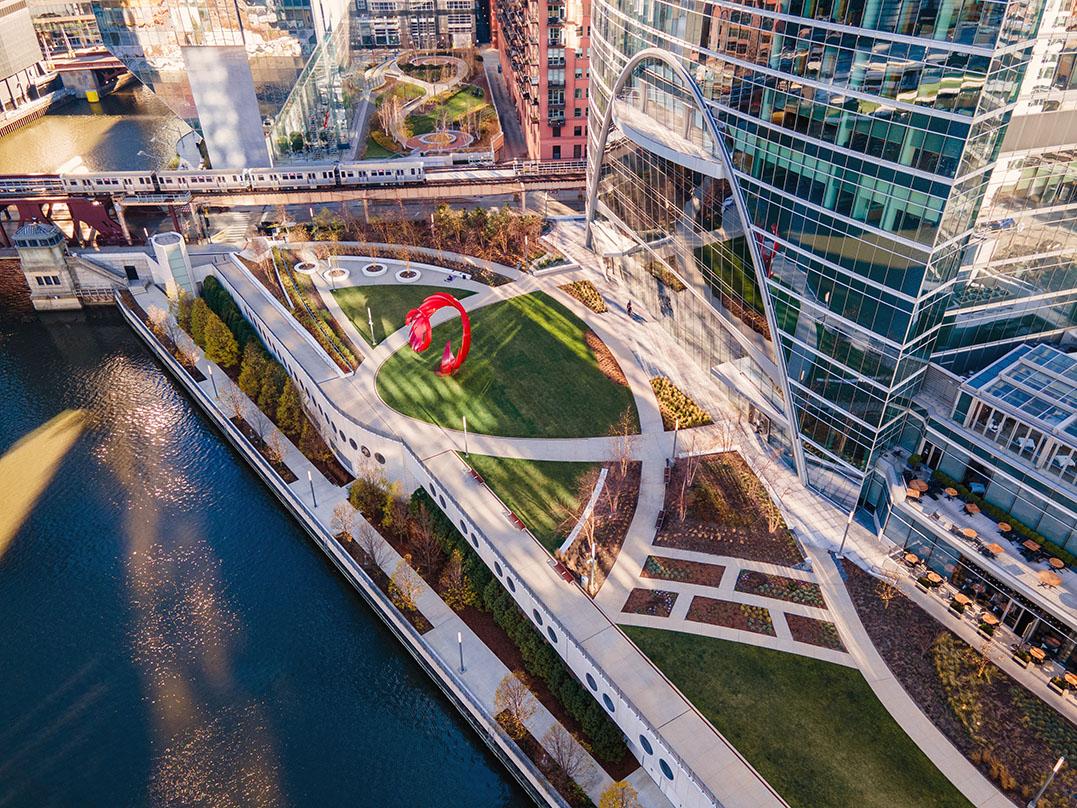 Constellation, a sculpture designed by Santiago Calatrava at River Point Plaza. Photo © Angie McMonigal

















River Point
River Point is a completed 52-story, 1.08 million square foot office tower located in Chicago's West Loop at Lake Street and the Chicago River. The design features a striking convex form that provides panoramic city views. A graceful parabolic arch frames the sloped red travertine lobby wall and reflects the river for passers-by. The building's dramatic three-story lobby opens onto an expansive 1.5 acre riverside public plaza and newly created Riverwalk, the latest addition to Chicago's unique riverfront.
The LEED CS-Platinum designed tower incorporates many sustainable design features including low-flow water fixtures, 50% green roof, and native landscaping. Building tenants have access to a club-quality fitness center, tenant lounge and state-of-the-art conference center. Amenities include a fast casual cafe as well as a 3-level, 15,000 square foot Gibsons fine dining restaurant.
Elevating this vital intersection of public greenway and street life is the Constellation, a sculpture designed by world-renowned Spanish-Swiss architect Santiago Calatrava. Reflecting River Point's mirrored architectural arch, the sculpture's graceful circular red form creates a stunning focal point for the plaza and a new iconic destination for the City of Chicago.
At 1.5 acres, the publicly-accessible park provides the largest riverfront green space in downtown Chicago. The 560 feet of new Riverwalk replaces a crumbling, inaccessible stretch of river bank and compliments and connects to new sections of Riverwalk recently completed by the City. The park and Riverwalk feature extensive seating, native landscaping, and a variety of trees creating an urban oasis for the office tenants as well as the many new residents of the booming West Loop neighborhood.