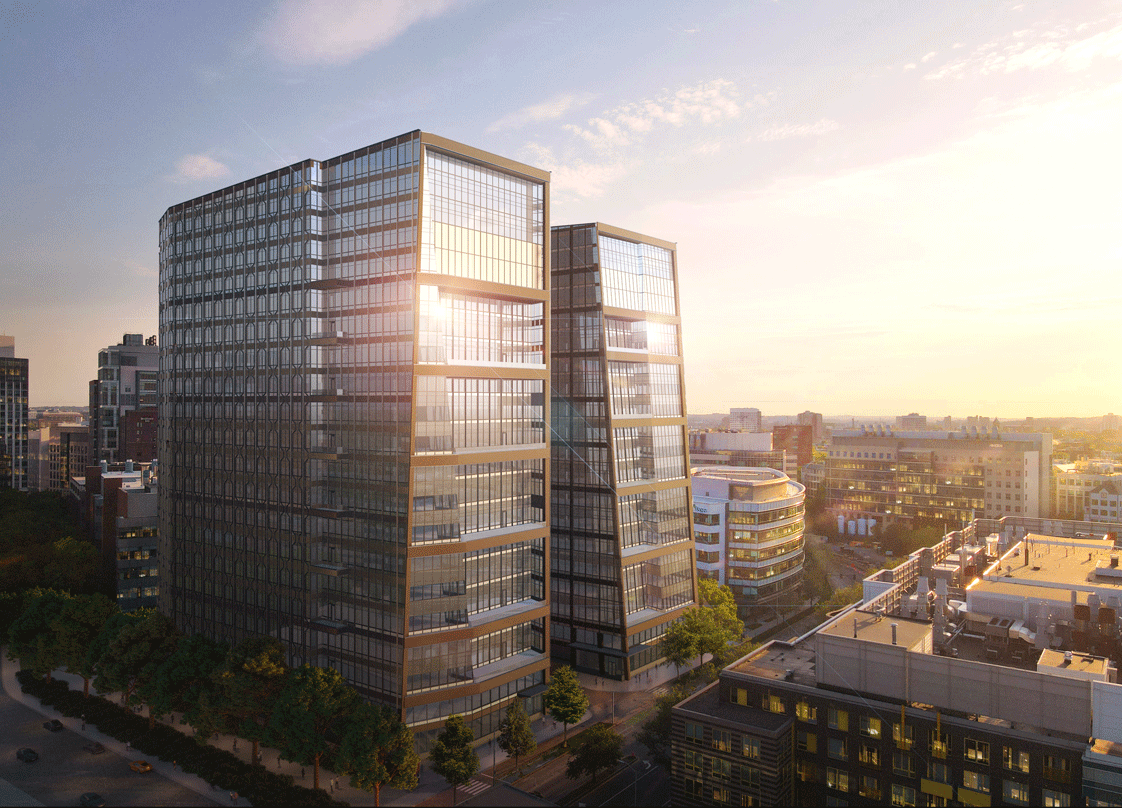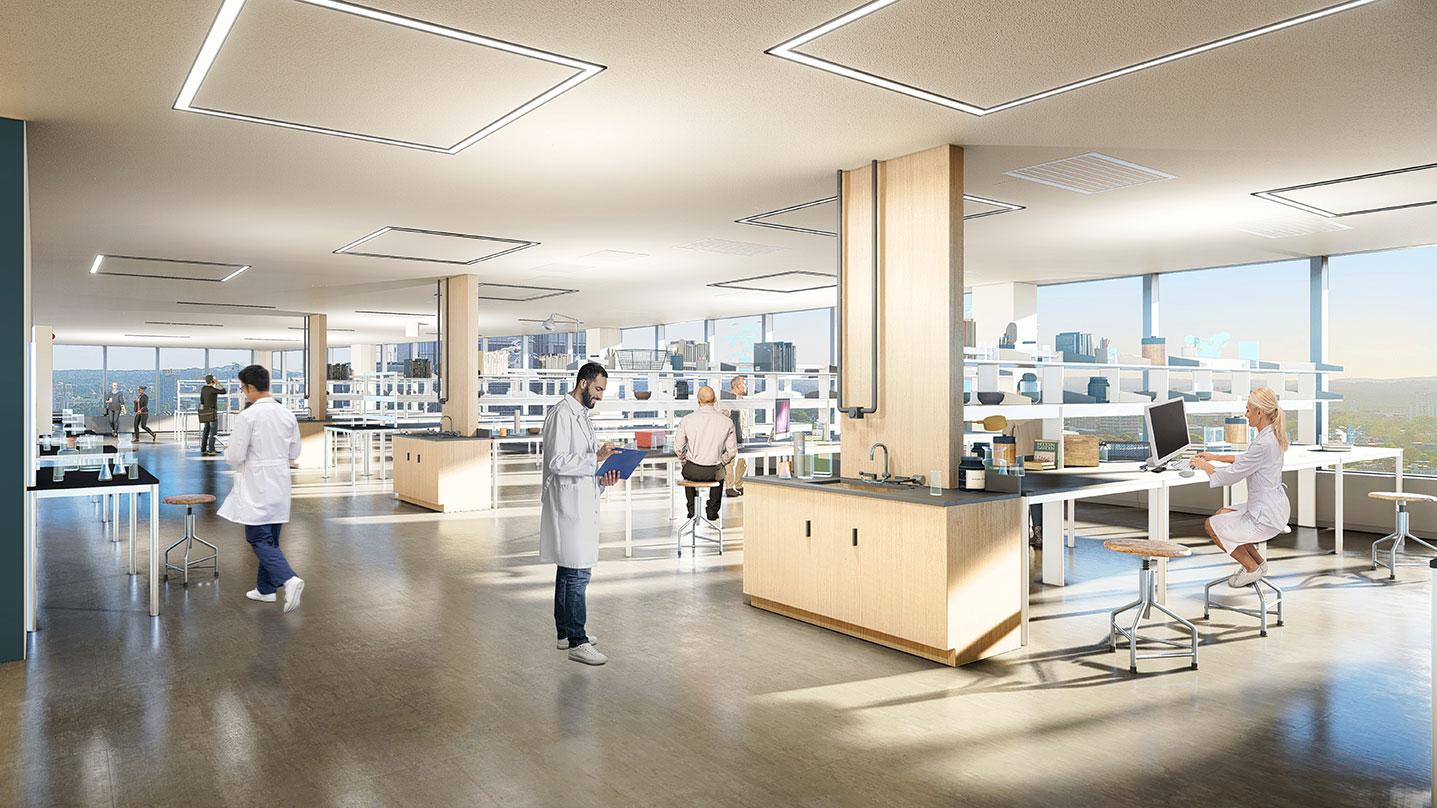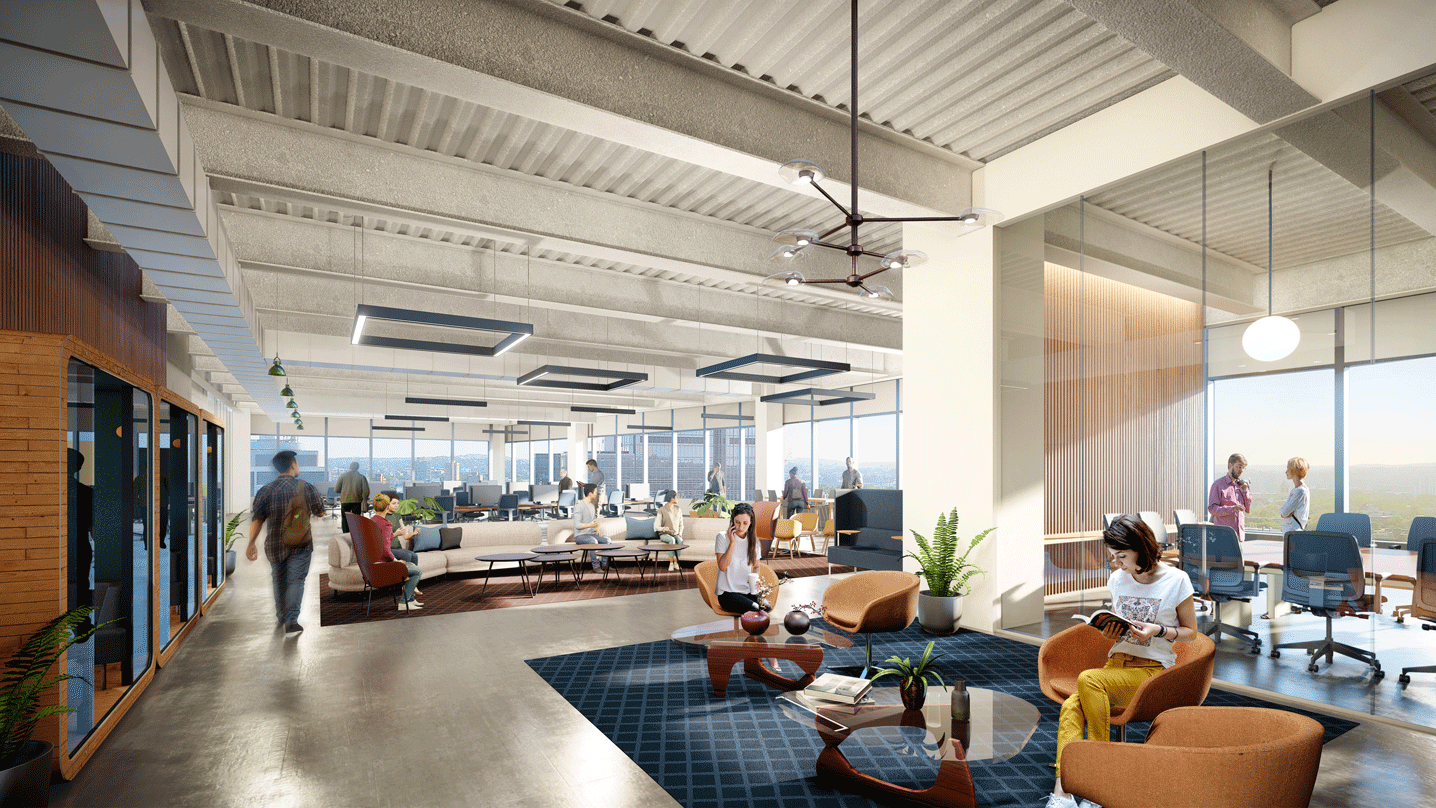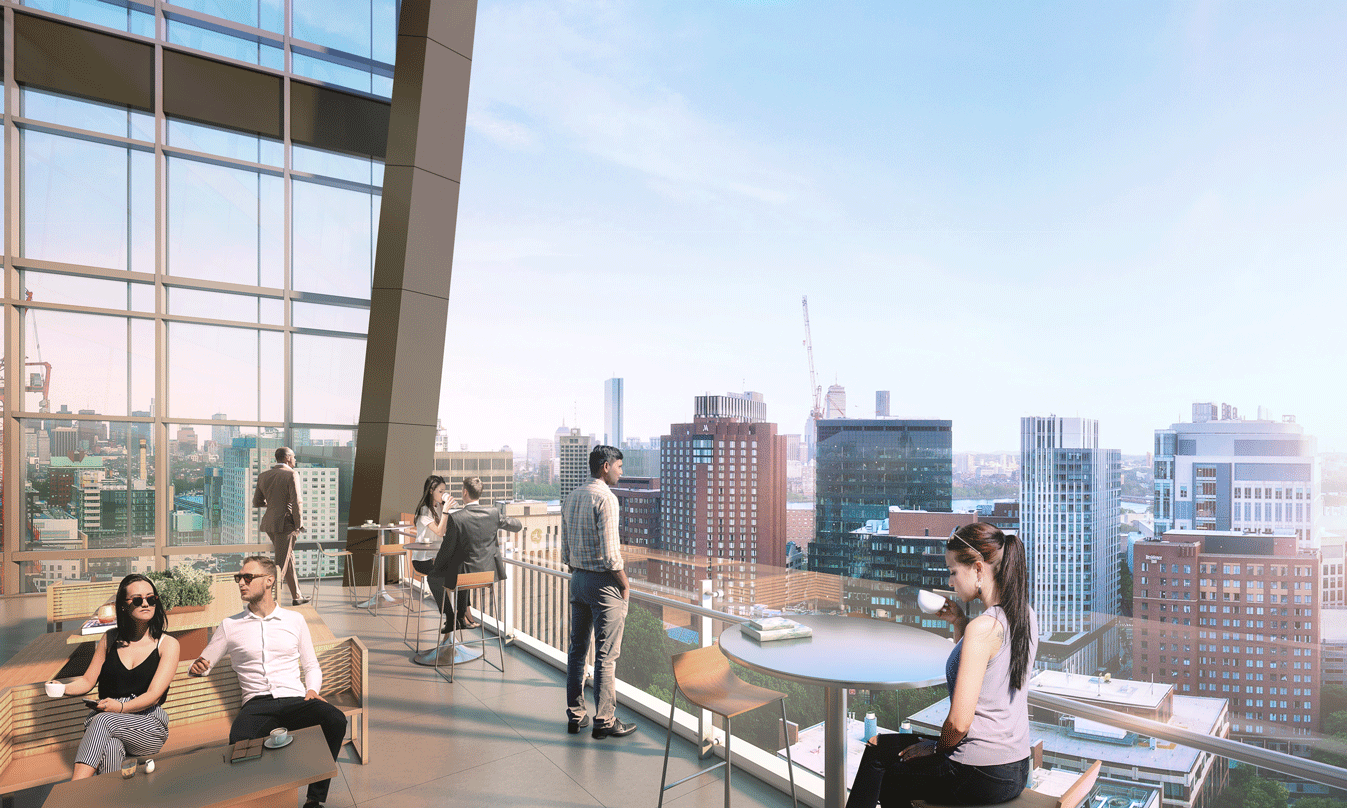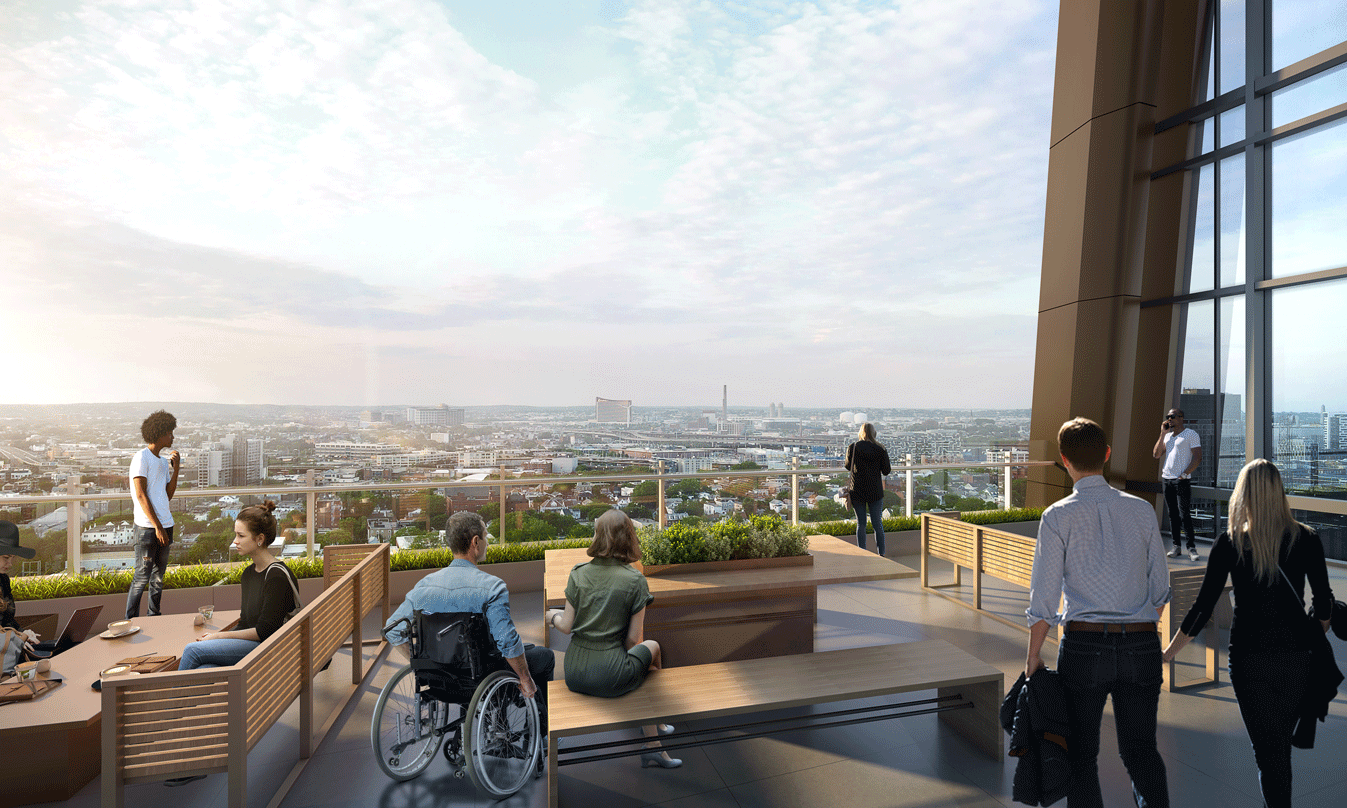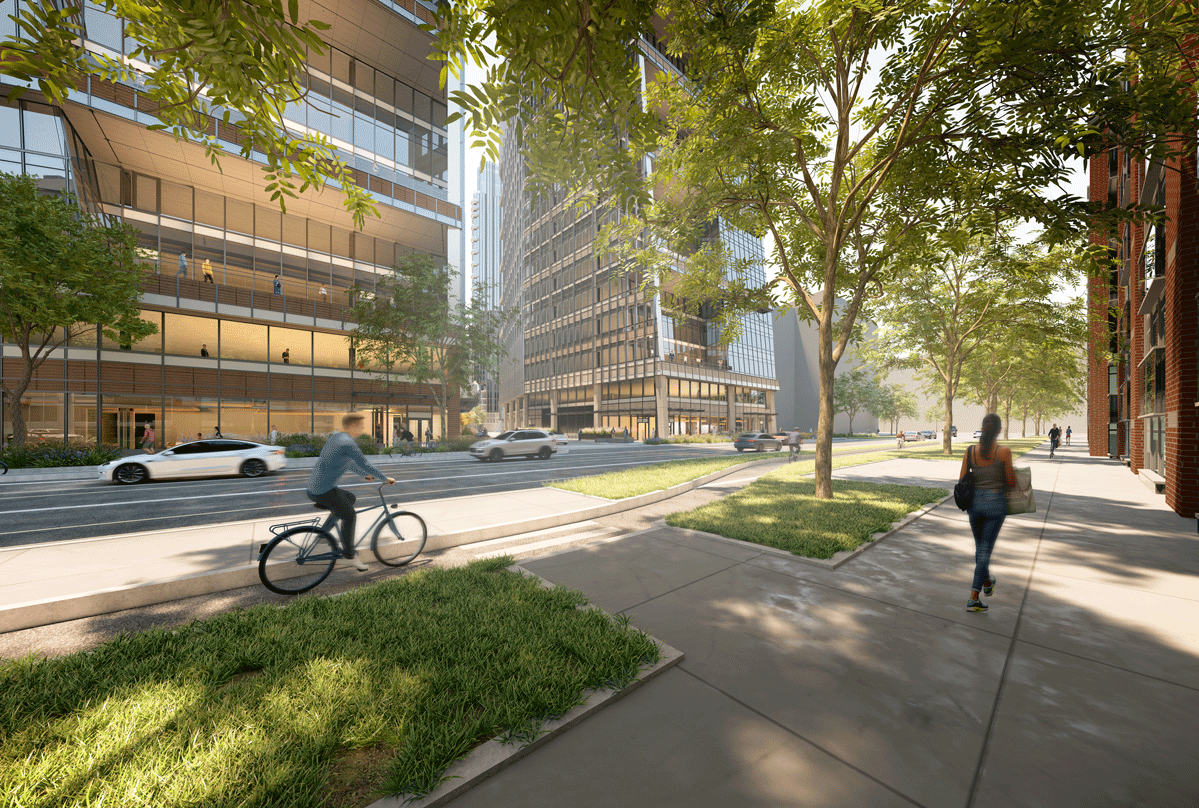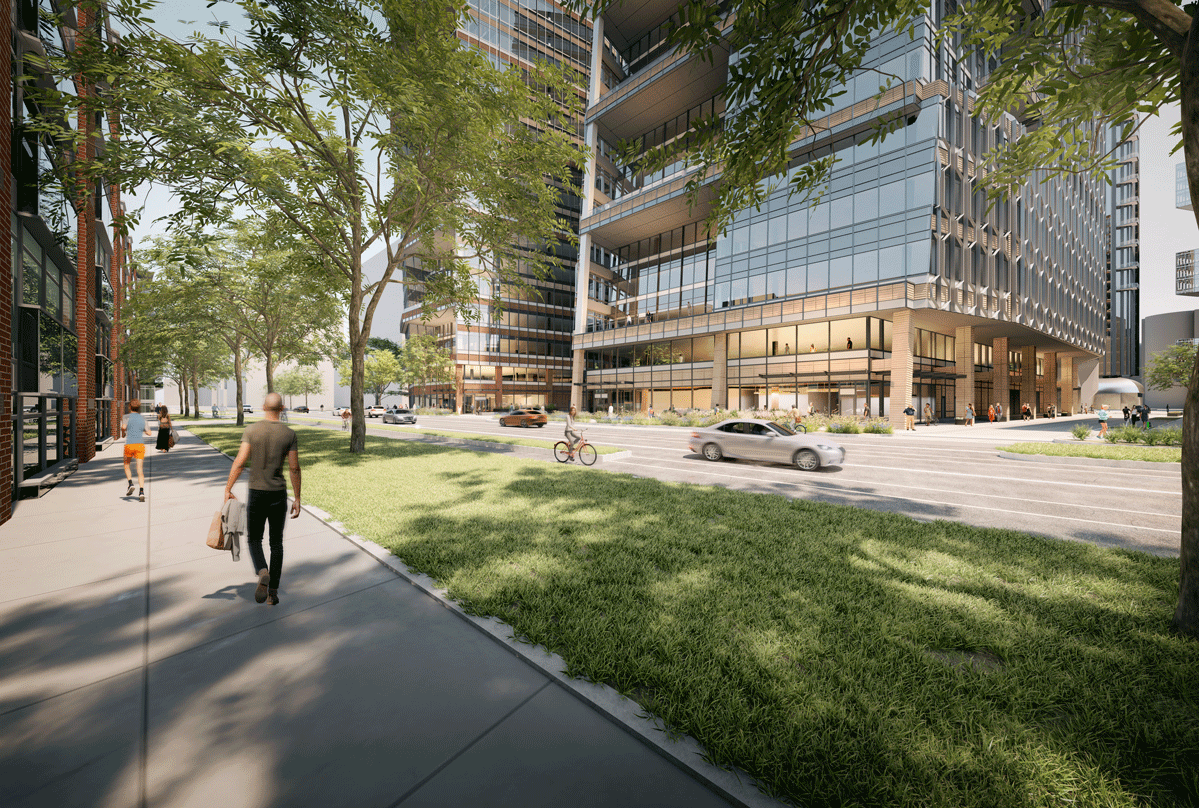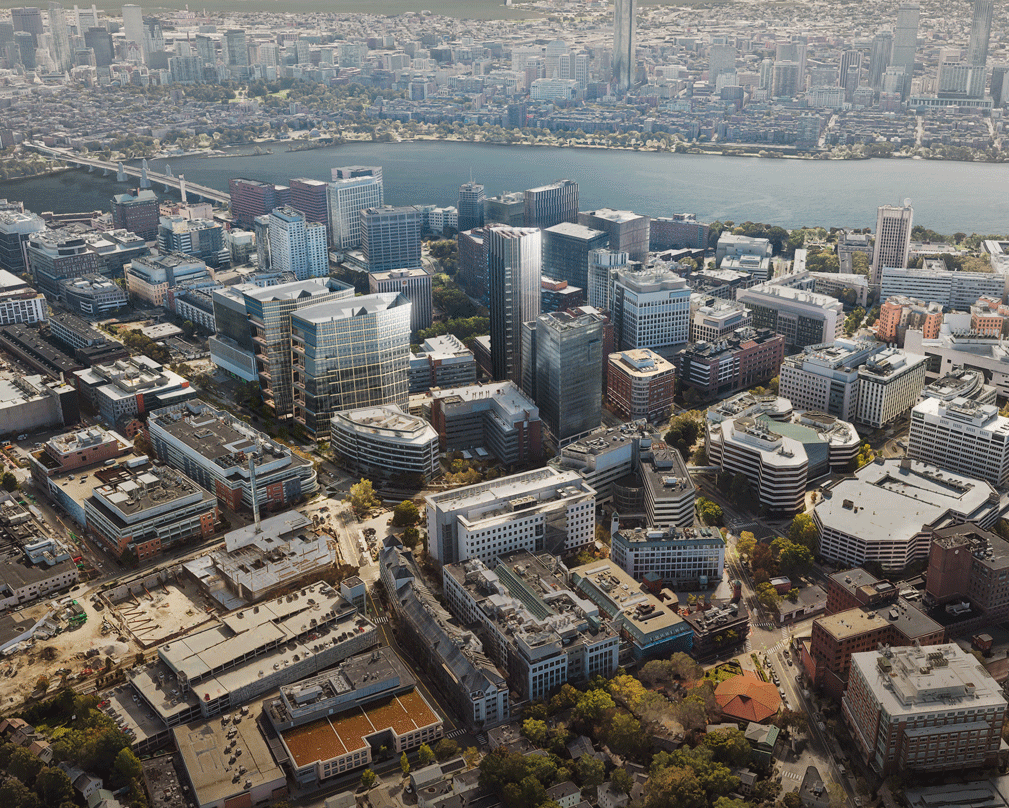 250 and 290 Binney Street: Humanizing Life Science
Embracing the innovative culture and collegial atmosphere of the neighboring Massachusetts Institute of Technology, Binney Street Campus is an active and inspiring destination for the thriving life sciences community of Kendall Square. Composed of two life sciences towers and a residential tower, the buildings are surrounded by a landscaped public plaza atop a new underground district substation for utility provider Eversource.
Built upon the site of the existing Blue Garage, the master plan reclaims urban greenspace creating an amiable environment and mitigating noise pollution for the benefit of the surrounding city blocks. Situated near the MBTA subway system and the active 6th Street Connector corridor, the park complements a series of linked public green spaces in Kendall Square.
Pickard Chilton's design of the two, 18-story buildings at 250 and 290 Binney Street, will anchor the plaza along Binney Street. The 38-story residential tower at 135 Broadway, designed by Stantec, will upon completion be the tallest building in Cambridge.
The next-generation office buildings are designed to promote active travel and healthful tenant experiences. An extensive bike hub facilitates ease of access for commuters to efficiently drop off and retrieve their bicycles, and an in-house repair shop supports the safety of all riders. Throughout the interior, movement is encouraged with attractive communal spaces and distributed work environments. Interwoven terraces stretch across both towers providing access to fresh air and a restorative connection to nature within the city. The expansive amenity, conferencing and fitness center is a campus-wide attraction designed to encourage cross-pollination between the tenants of both office buildings and encourage longer dwell times.
250 and 290 Binney are designed to provide 16 stories of ample lab space and infrastructure to allow for the flexible configuration of tailored workplaces to foster innovation and growth suitable for the dynamic needs of modern tenants. The buildings' high-performance enclosures provide occupants with the optimum balance of efficiency, daylight, and comfort.
With a highly successful record of delivering projects with Boston Properties in Kendall Square, Pickard Chilton and Stantec completed Akamai Technologies' Global Headquarters in 2019 and Google Cambridge's new headquarters in 2022.