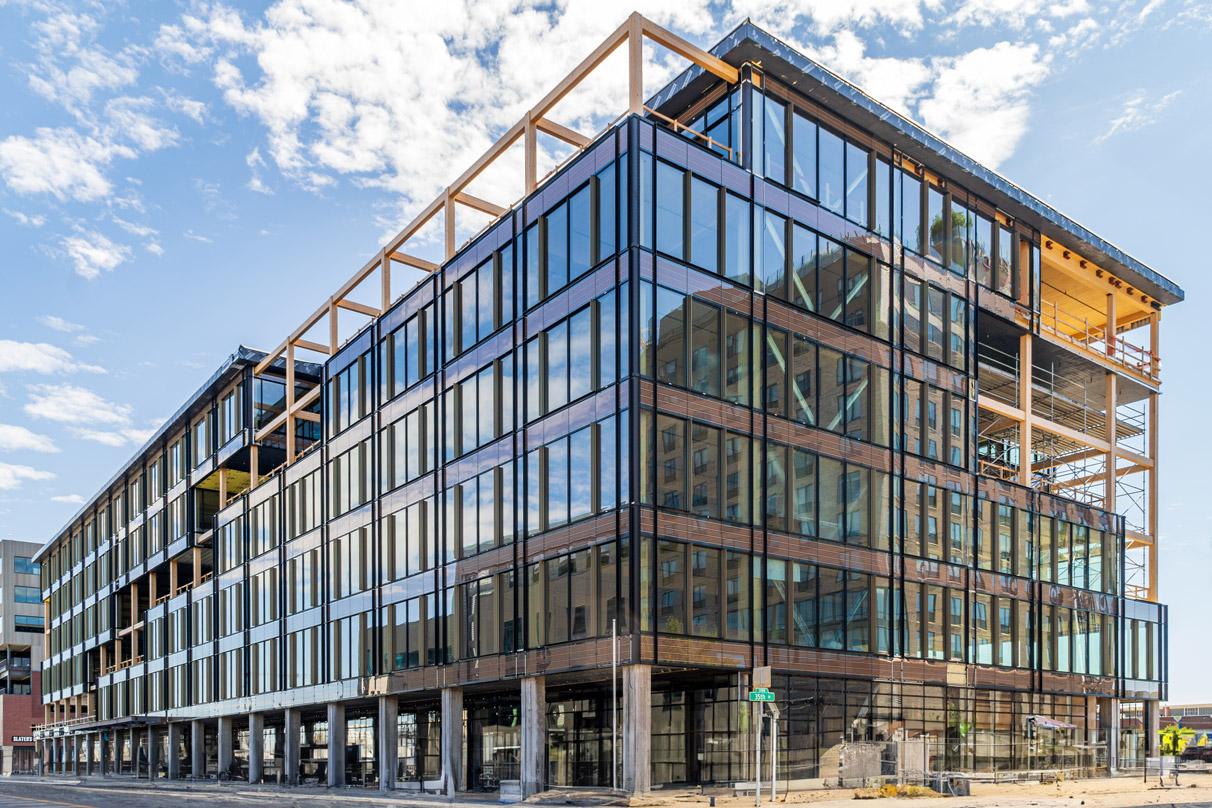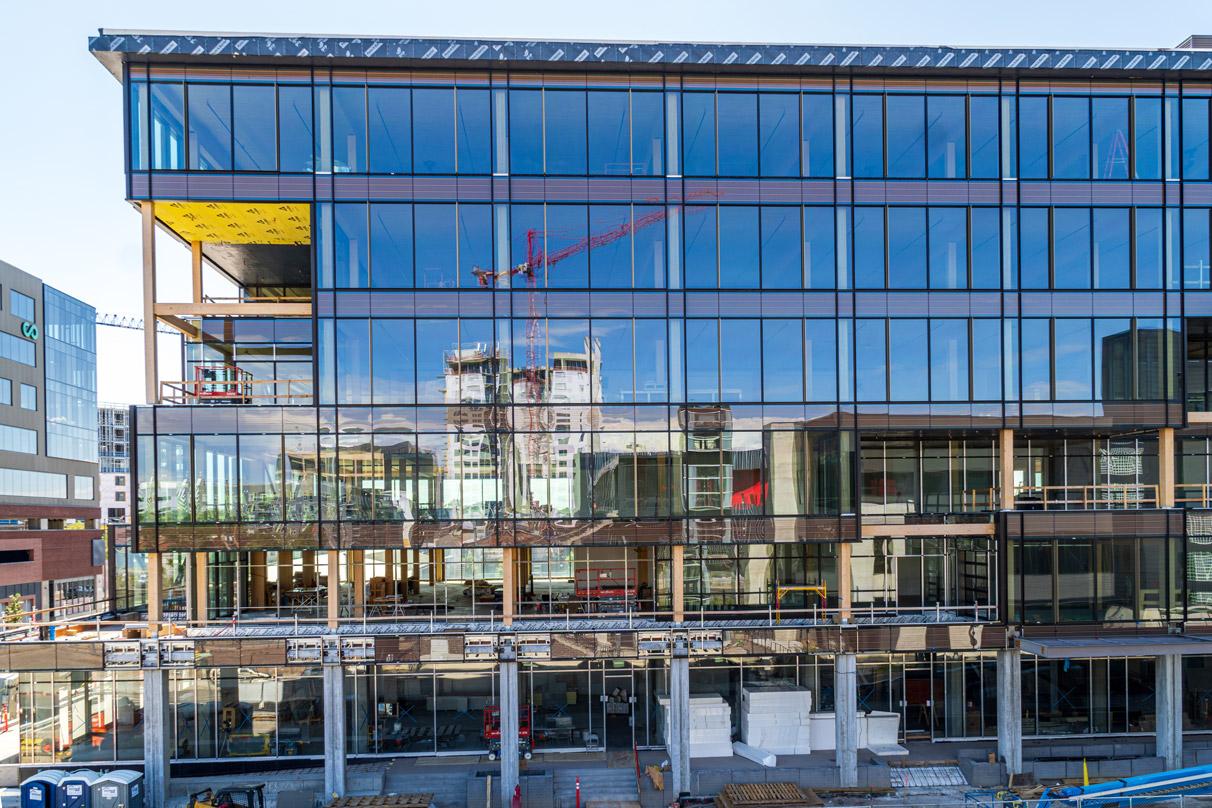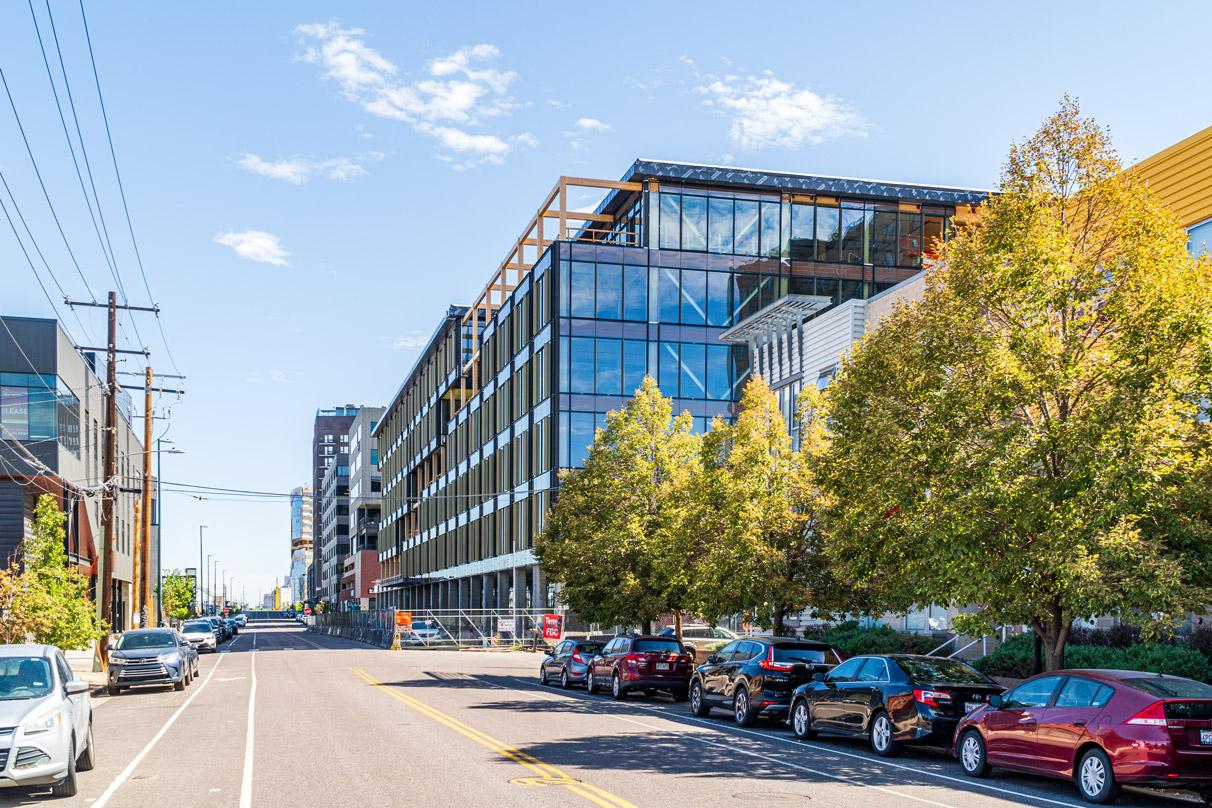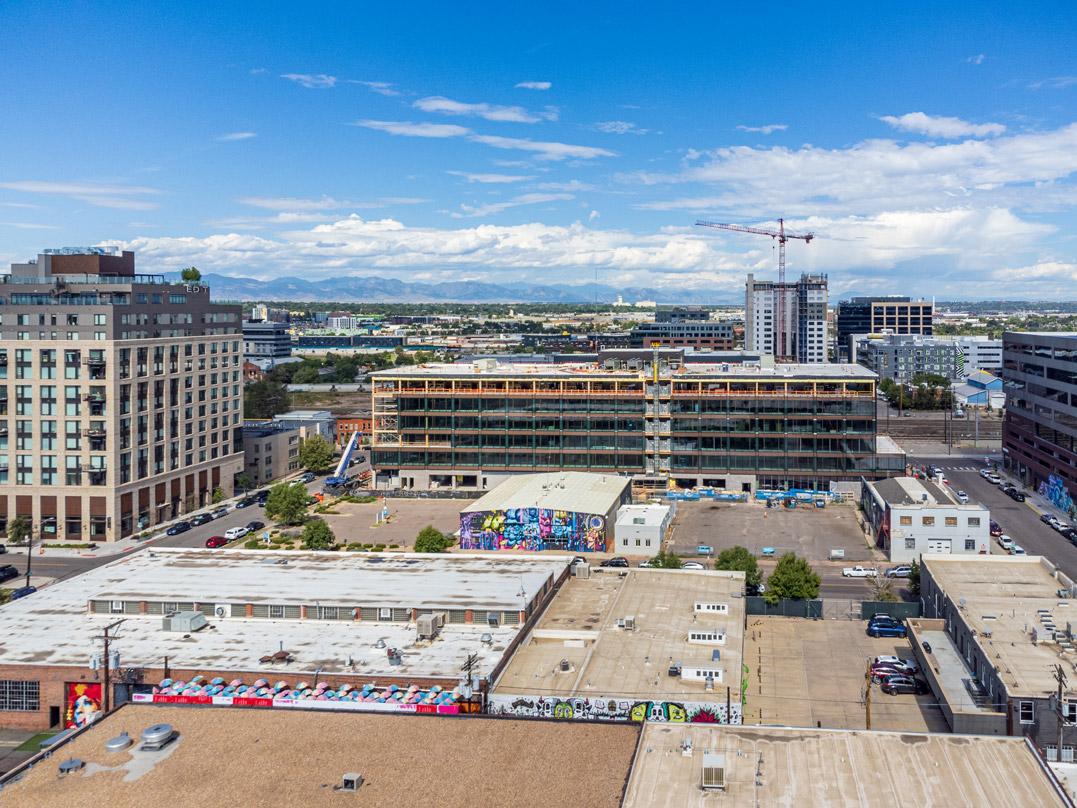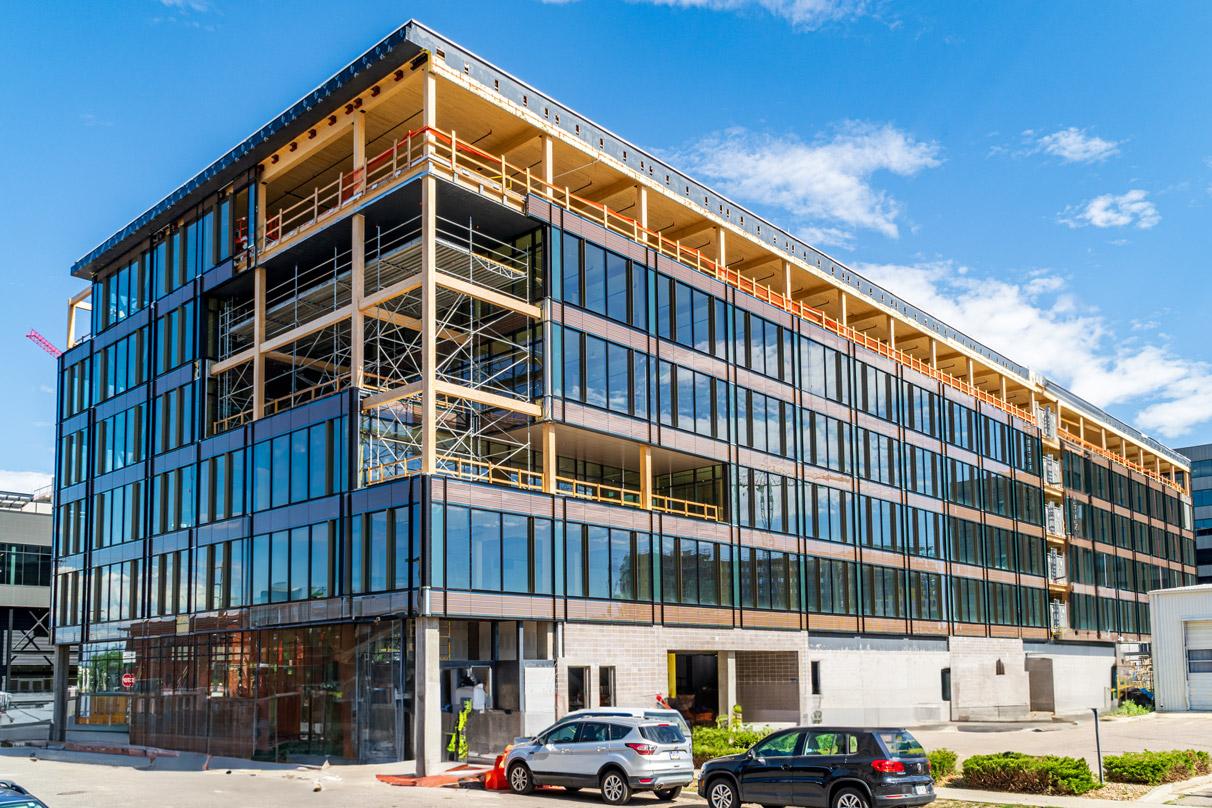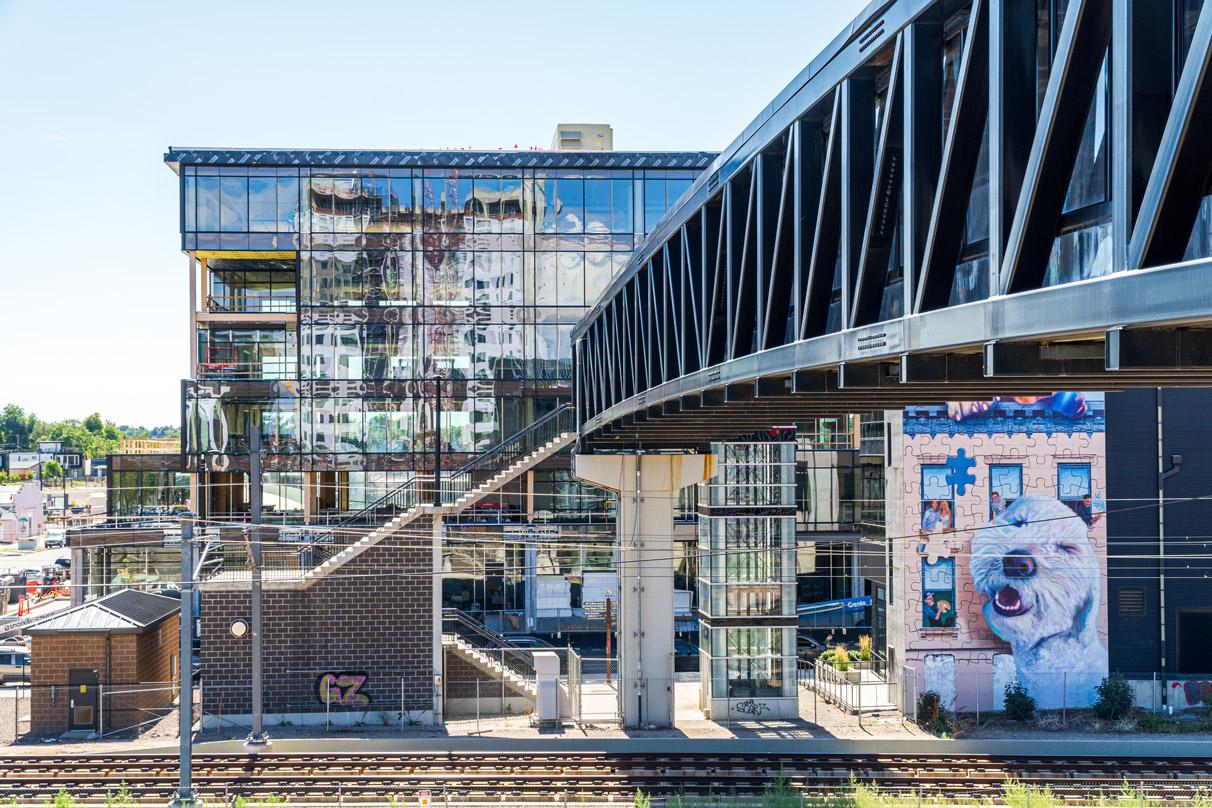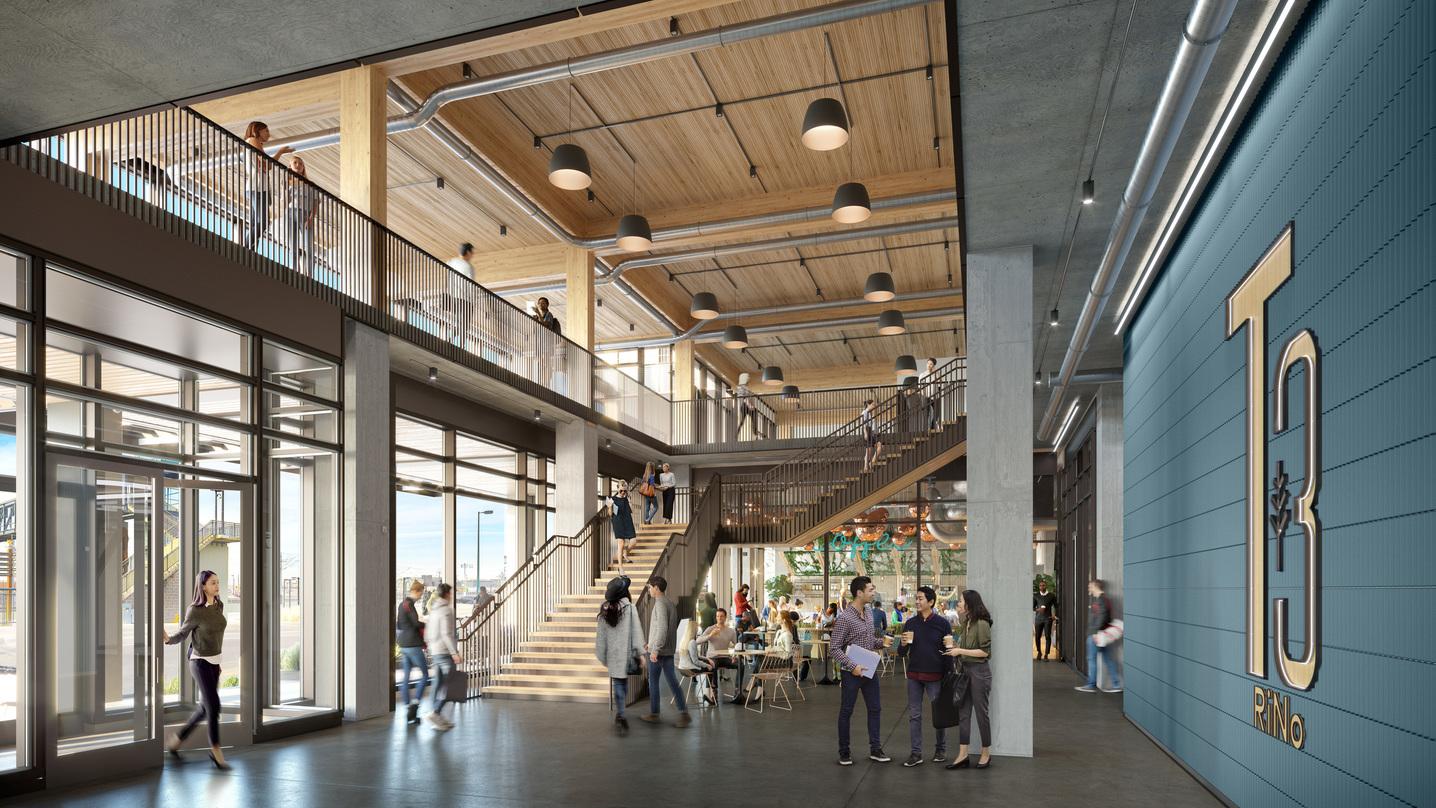 Rendering © Steelblue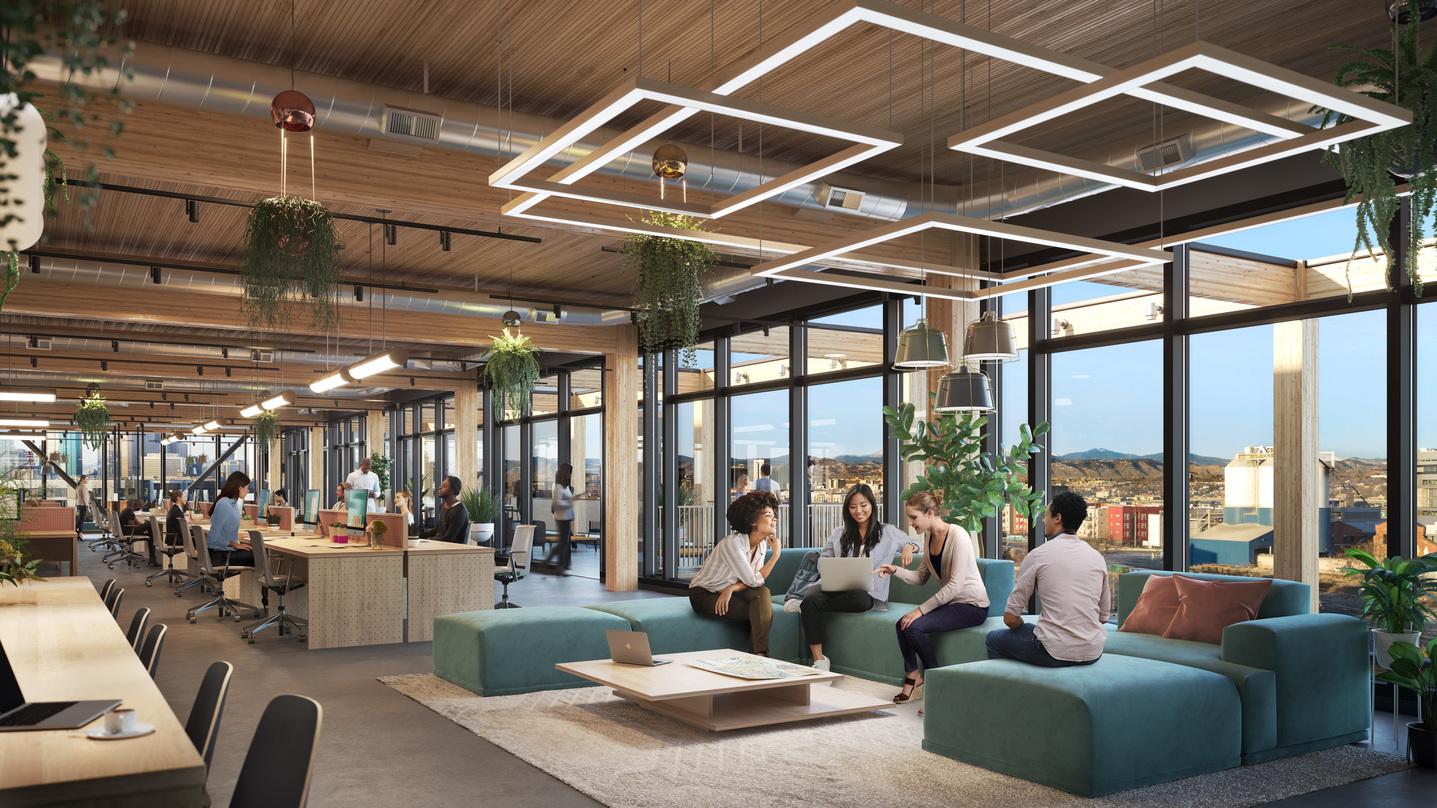 Rendering © Steelblue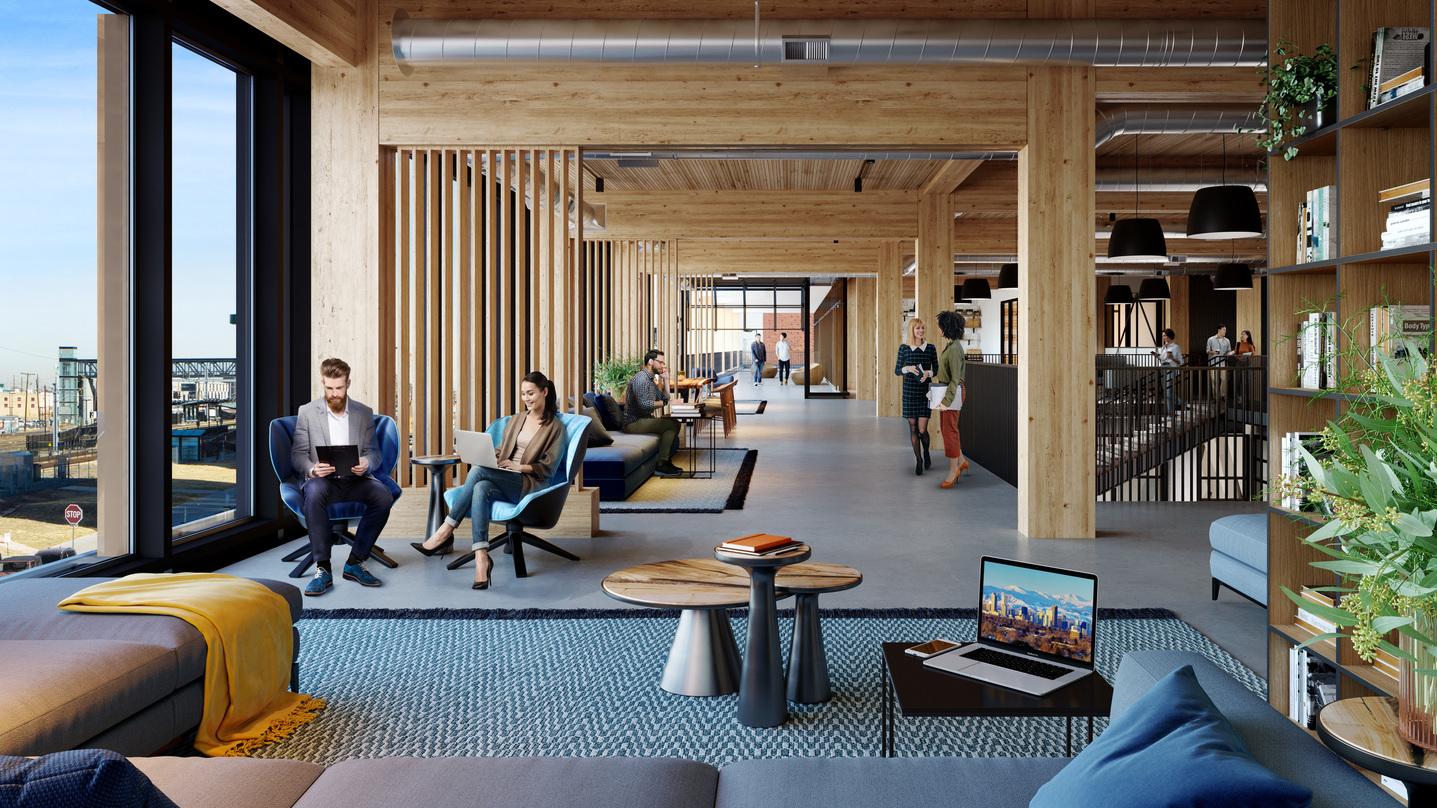 Rendering © Steelblue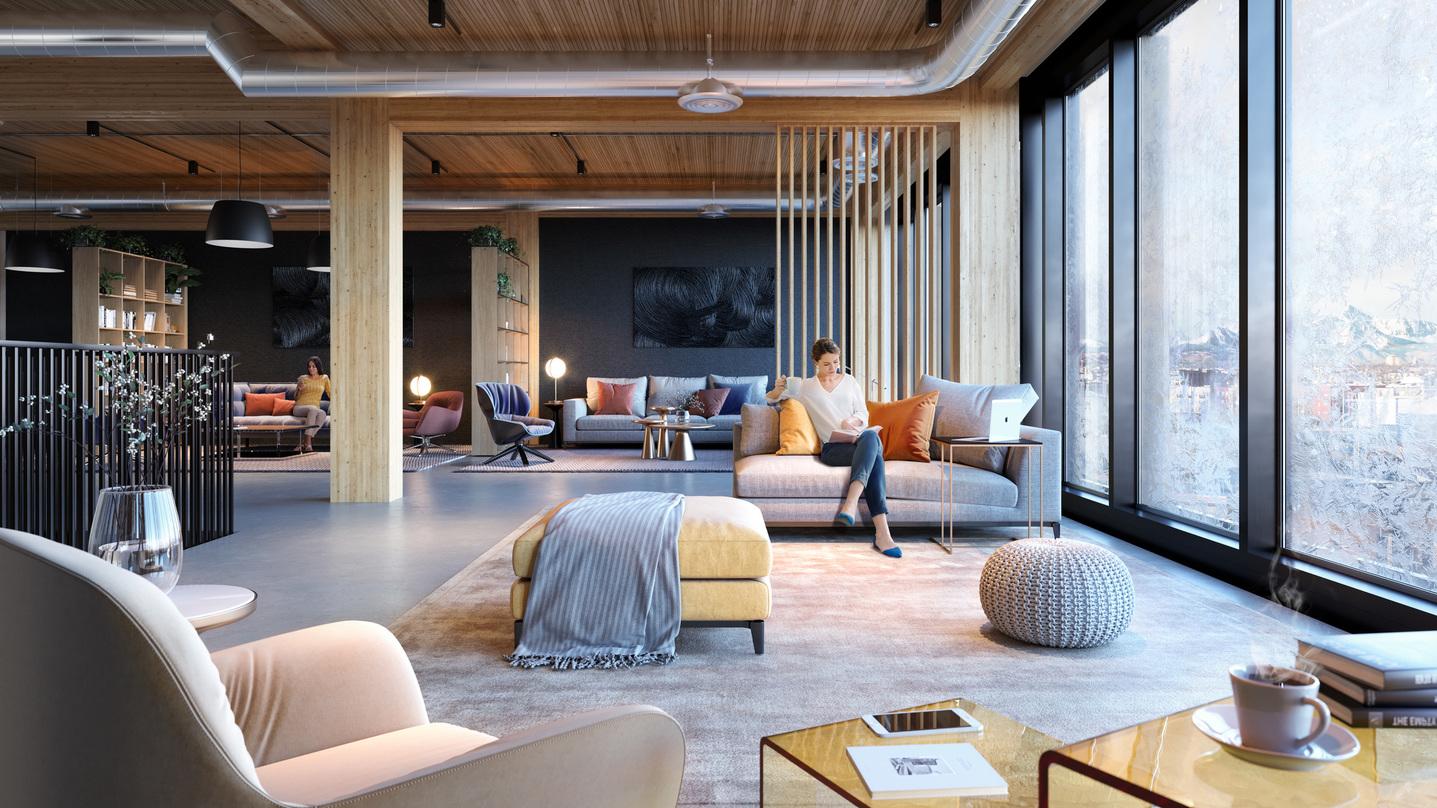 Rendering © Steelblue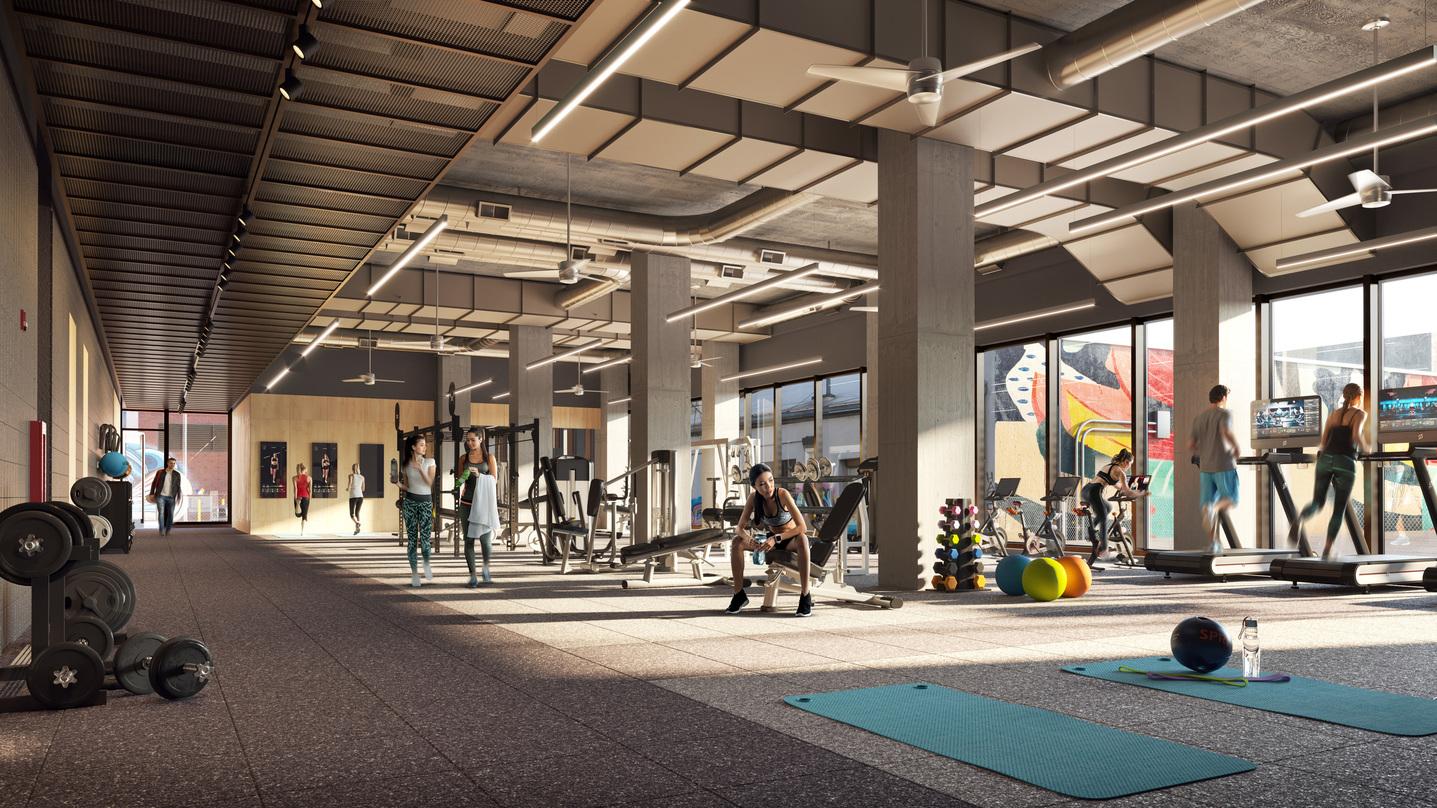 Rendering © Steelblue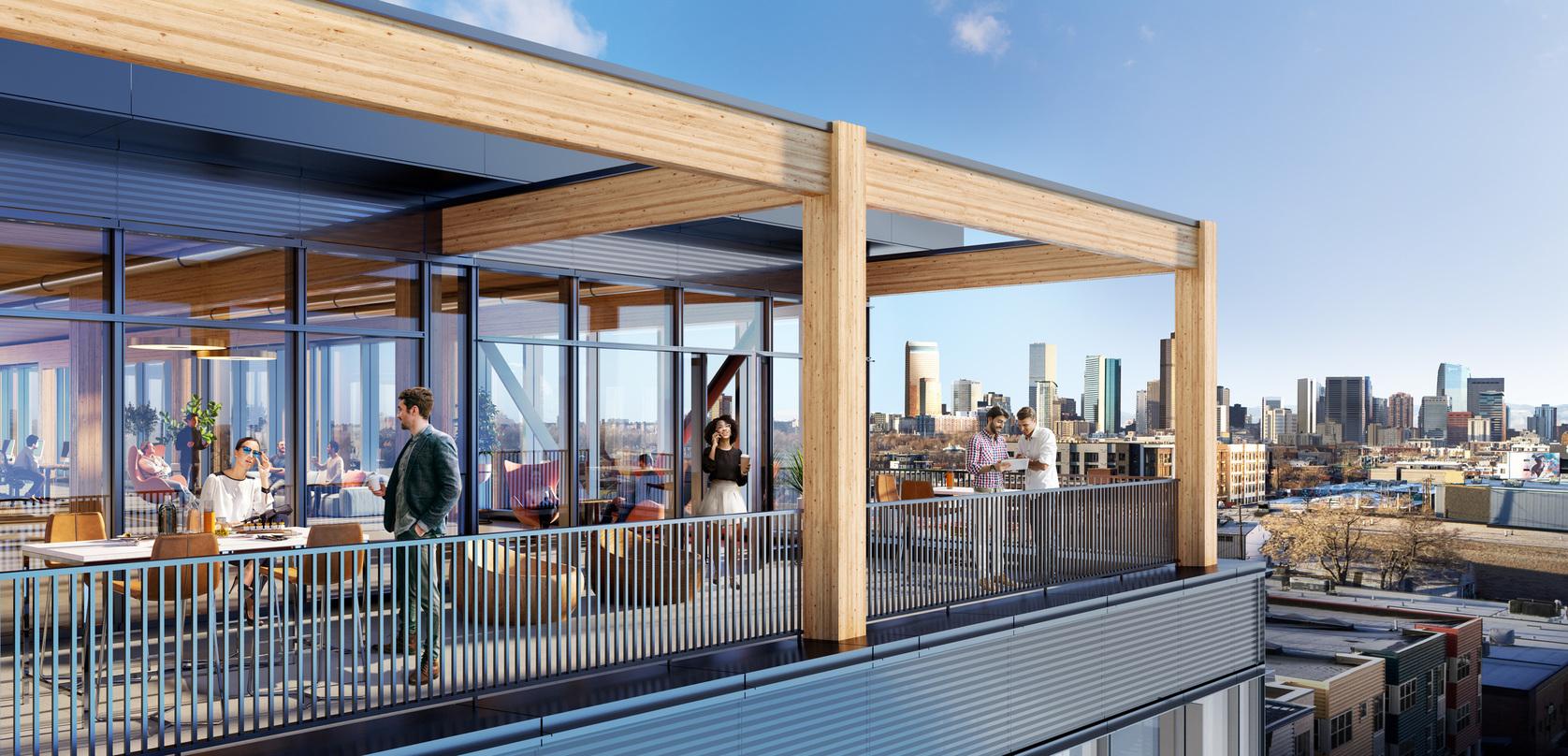 Rendering © Steelblue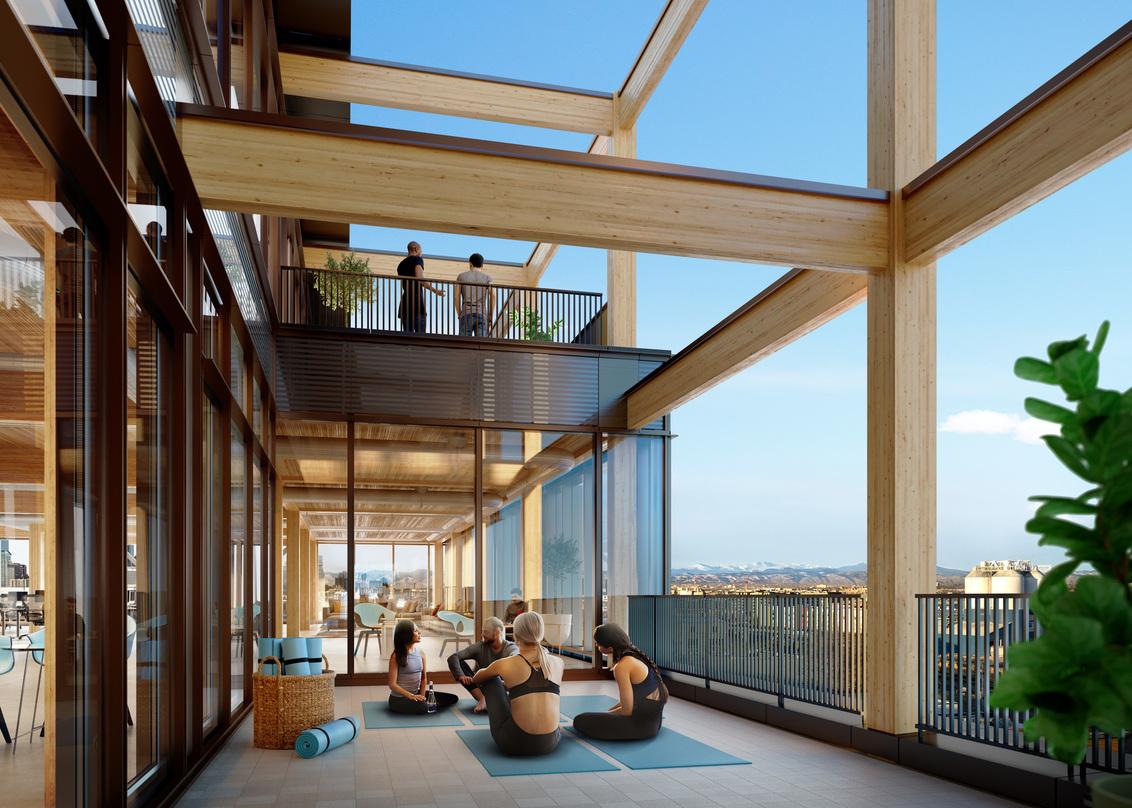 Rendering © Steelblue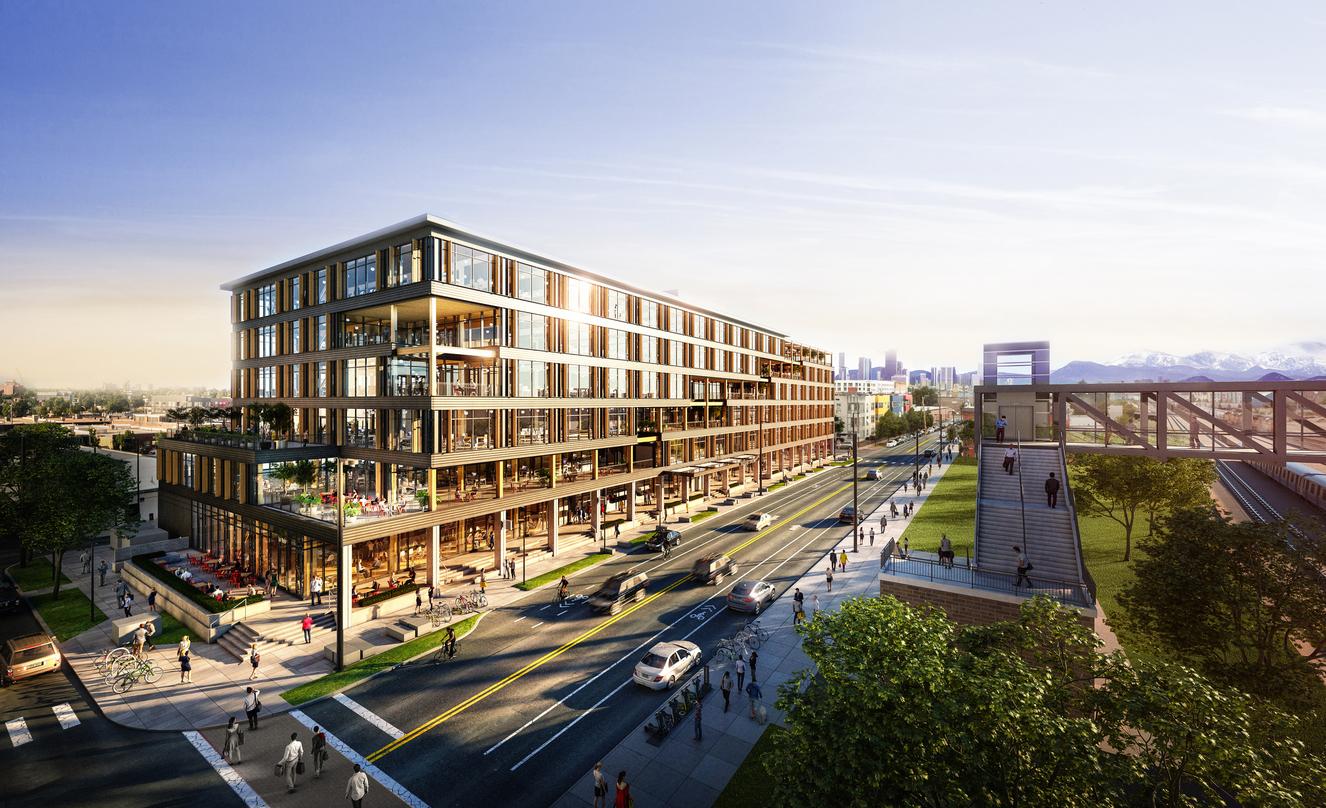 Rendering © Neoscape













T3 RiNo
T3 RiNo is a six-story mass timber office building featuring numerous open terraces, a variety of amenity spaces and three levels of below-grade parking. Ideally centered in the heart of the RiNo neighborhood, T3 RiNo's location offers immediate connectivity and accessibility. The project offers prime opportunities for retailers, tenants, and community residents alike.
Office floors offer panoramic views of the Denver skyline and the Rocky Mountains while outdoor terraces thoughtfully breakdown the building's mass to provide tenants with multiple private outdoor experiences. Coalescing natural light and sculpture, the design emphasizes occupants' connection to nature through both form and materiality.
Office levels provide a variety of collaborative work environments and flexible outlets beyond tenants' desks. A blend of indoor and outdoor spaces enhance and activate the ground floor experience by combining lifestyle with social productivity. Restaurants and cafés, along with retailers, fitness and bike facilities, and a collaborative work lounge, unite to create a dynamic destination for both the tenants and area residents.