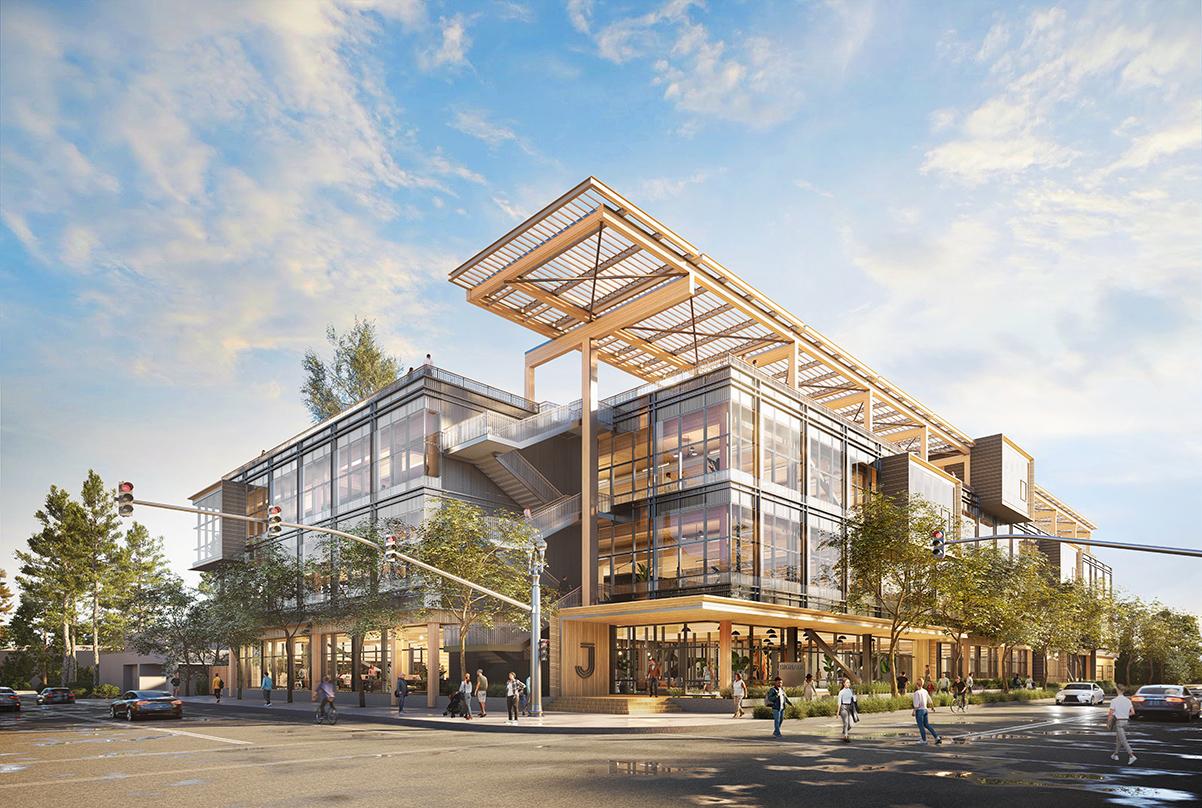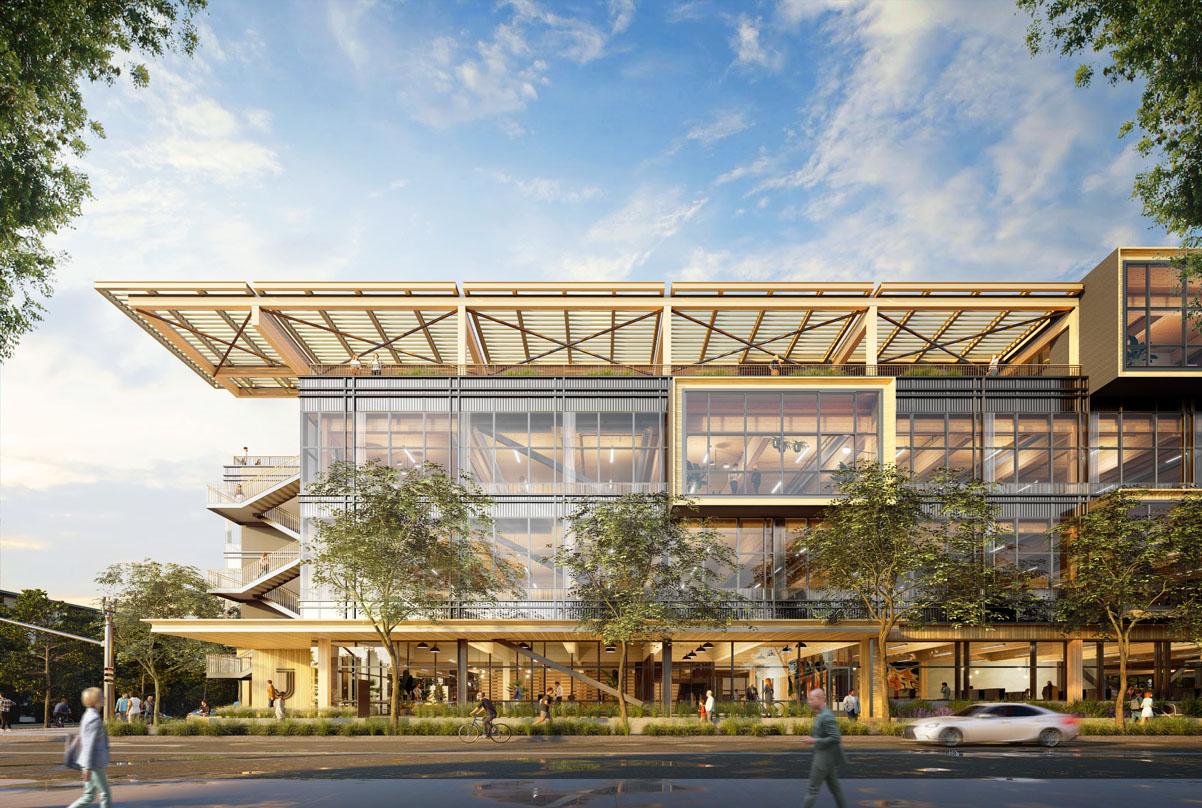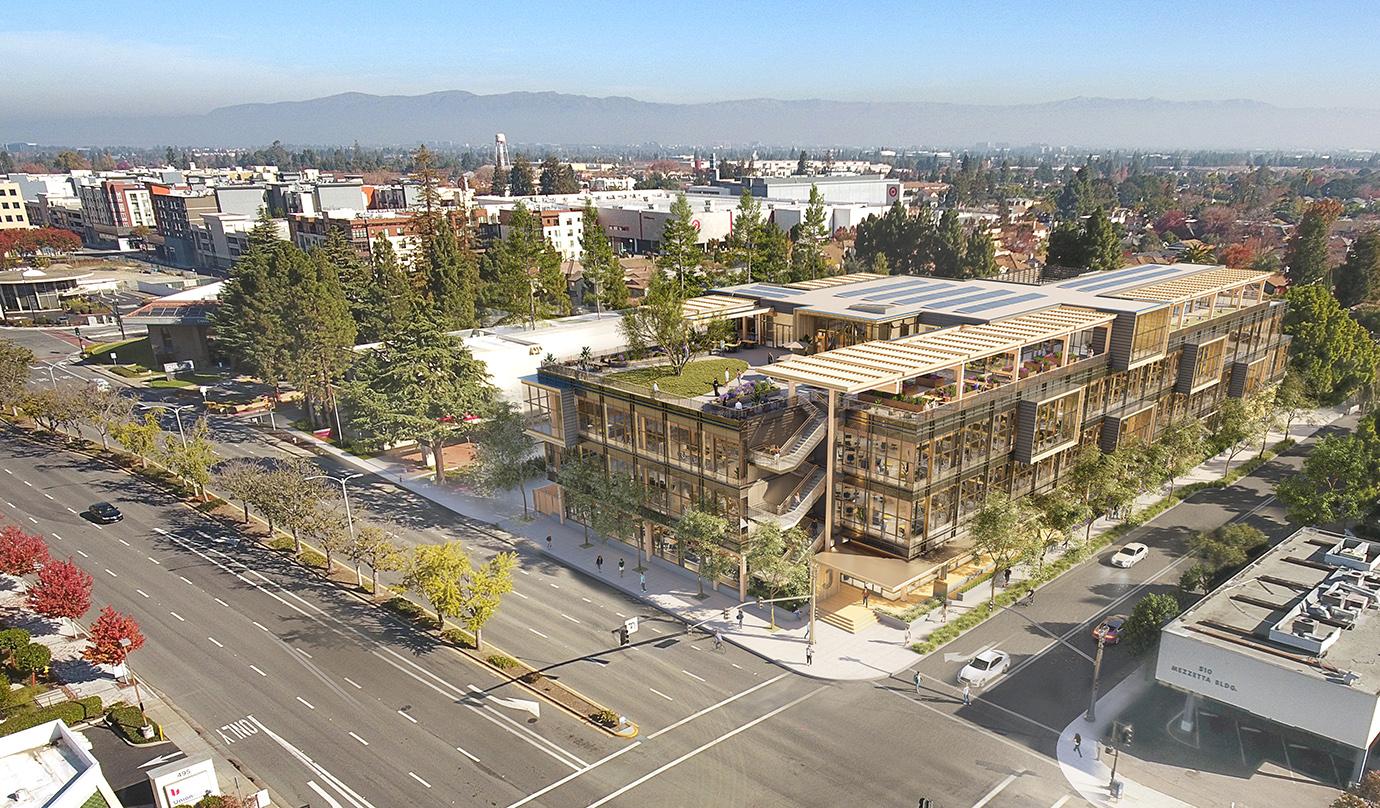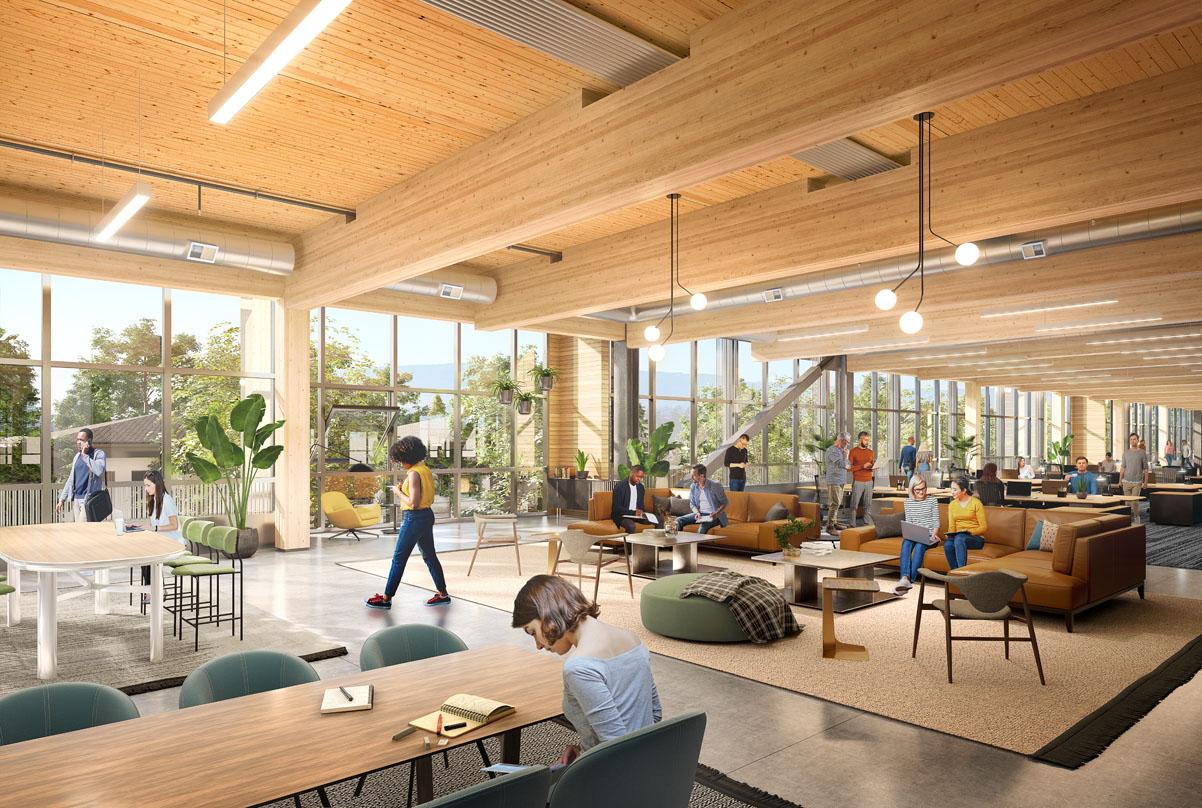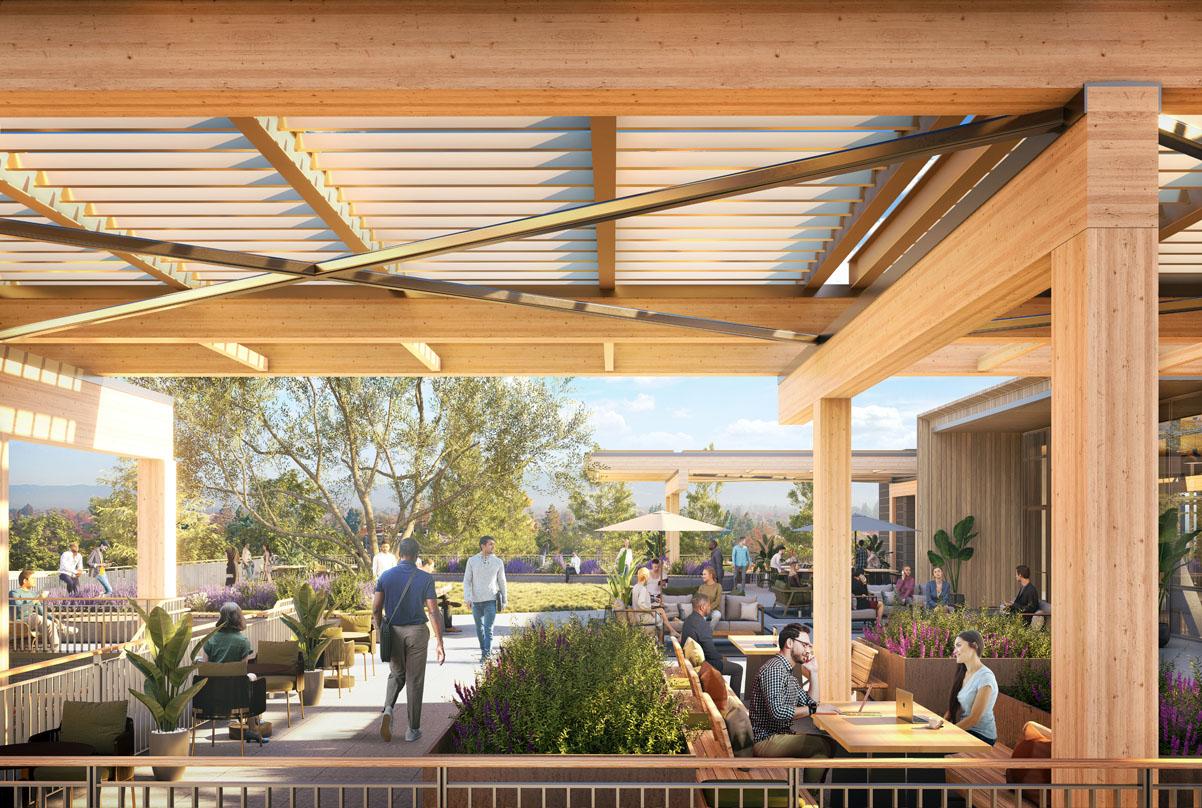 The Joinery
The Joinery celebrates the inherent strength and natural benefits of mass timber design. As the first commercially available building in Silicon Valley to feature the low-carbon structural system, its design is a series of interlocking volumes with distinctive framed moments that create a healthy and inspired balance of immersive environments. Reminiscent of the end grain of a wood beam, the accentuated bays serve as a cross-section of the Joinery's experience where people can gather, reflect, and connect with nature.
This purpose-built office environment is a hub for productivity and teamwork, created for the ways people work best. With flexible spaces for both organic collaboration and deep focus, in addition to human-centric biophilic design, the Joinery redefines the Silicon Valley workplace.
Targeting LEED-NC Gold and WELL Certification, Joinery features bespoke, 16-foot voluminous deck heights with the flexibly to accommodate at-grade loading and a range of R&D functions. Operable windows, rooftop workspaces and light-filled stairwells encourage activity while offering access to fresh air throughout.
One block from downtown Sunnyvale and steps from Caltrain, the centrally-located Joinery offers access to the historic Murphy Avenue restaurants and shops while actively promoting biking and walking for daily commuters. With the new City Hall across the street, the Joinery frames a grand welcoming gateway to downtown.