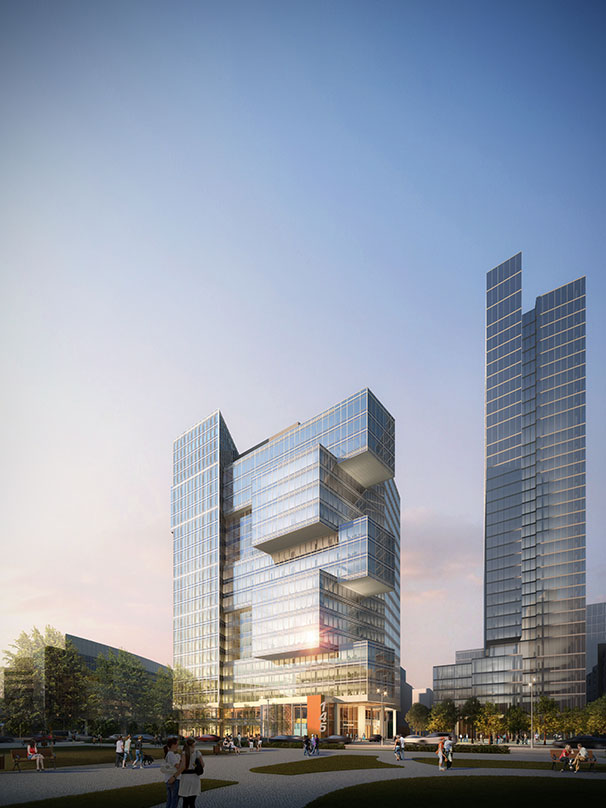 Rendering © Lifang CG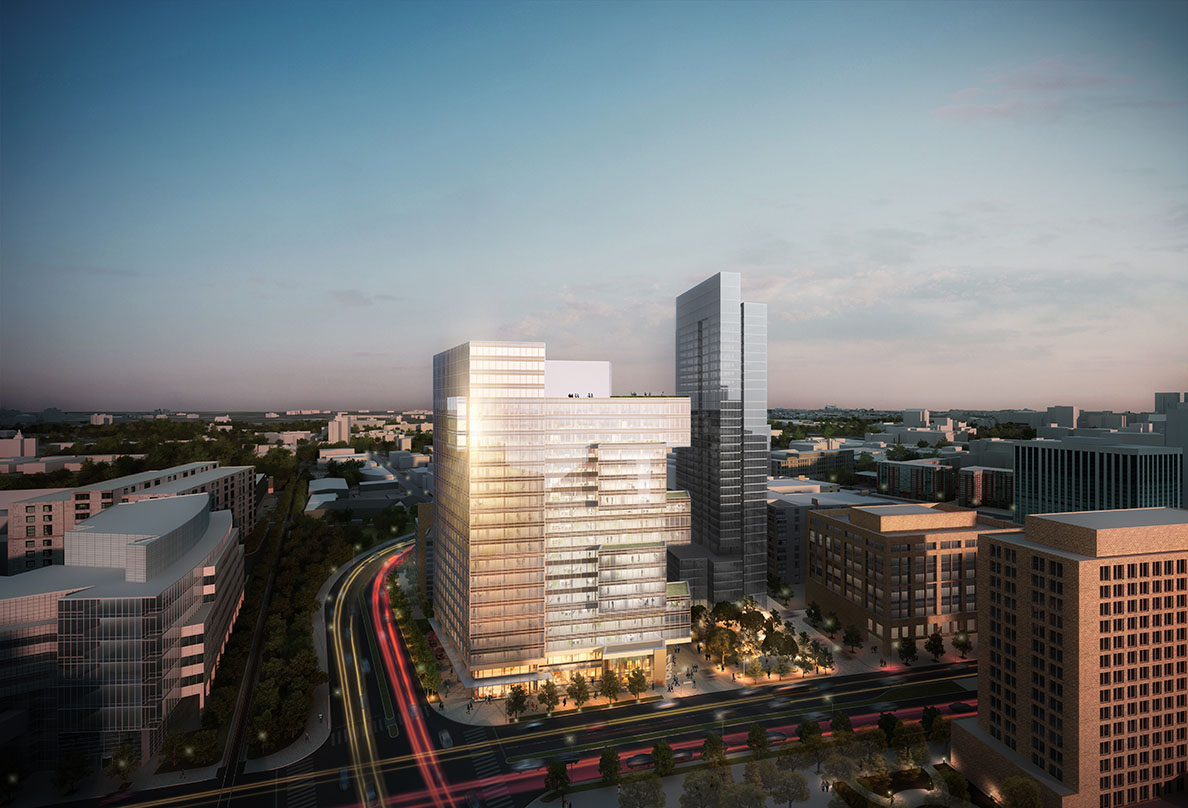 Rendering © Lifang CG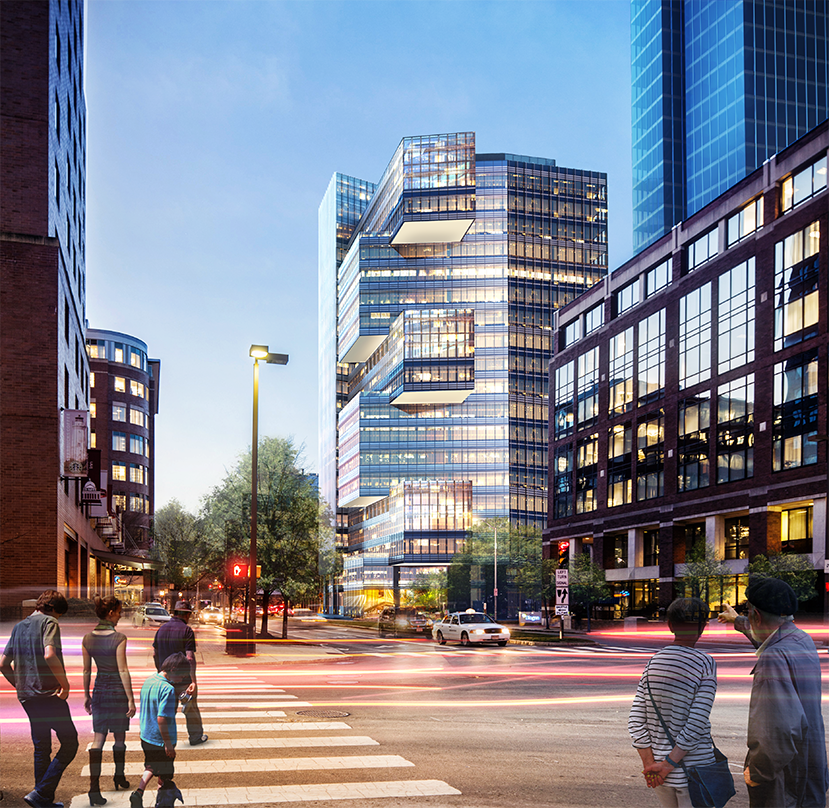 Rendering © Adisak Yavilas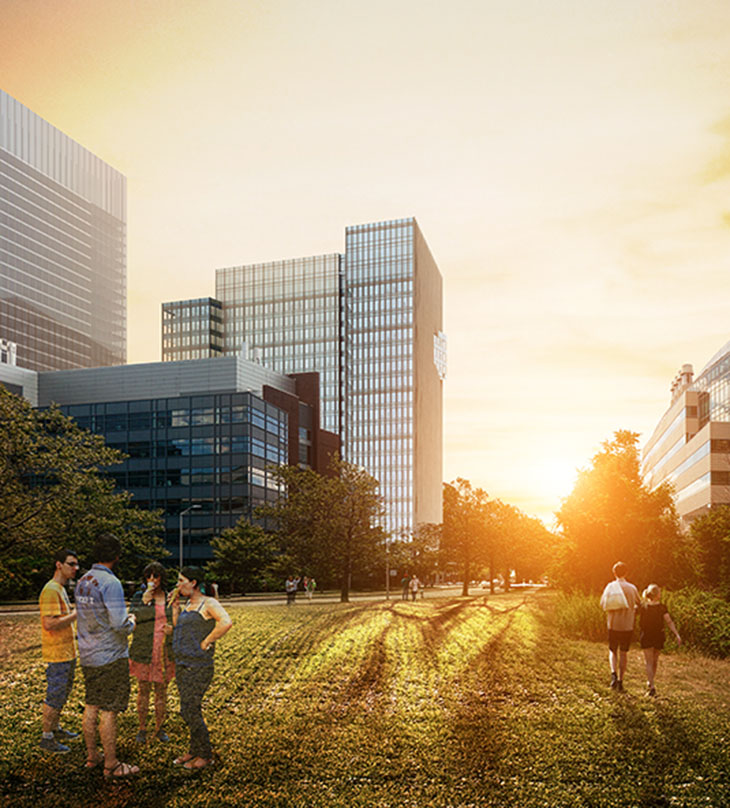 Rendering © Adisak Yavilas
145 Broadway
Located in the heart of Kendall Square, 145 Broadway is 19-story, 250' mixed-use commercial office building. As a major infill urban development, it will replace 11 Cambridge Center, an existing four-story structure.
Typical floor plates of approximately 25,000 gsf feature two large open bars organized around a central core. Typical floor-to-floor heights of 12'-8", with the use of Active Chilled Beam cooling, will ensure the building's long term viability and sustainability.
The tower will be clad in a high-performance curtain wall of painted aluminum and Low-E insulated glass panels. Vertical breaks define the tower's massing and organize it into clearly expressed elements. Articulated bays and balconies minimize monolithic massing and humanize the scale of the building.
The ground floor plan is designed to activate the adjacent public realm, with a public plaza offering direct access to the lobby and active use spaces. Ground-level pedestrian circulation allows direct access and views to the existing open park space.
Related projects