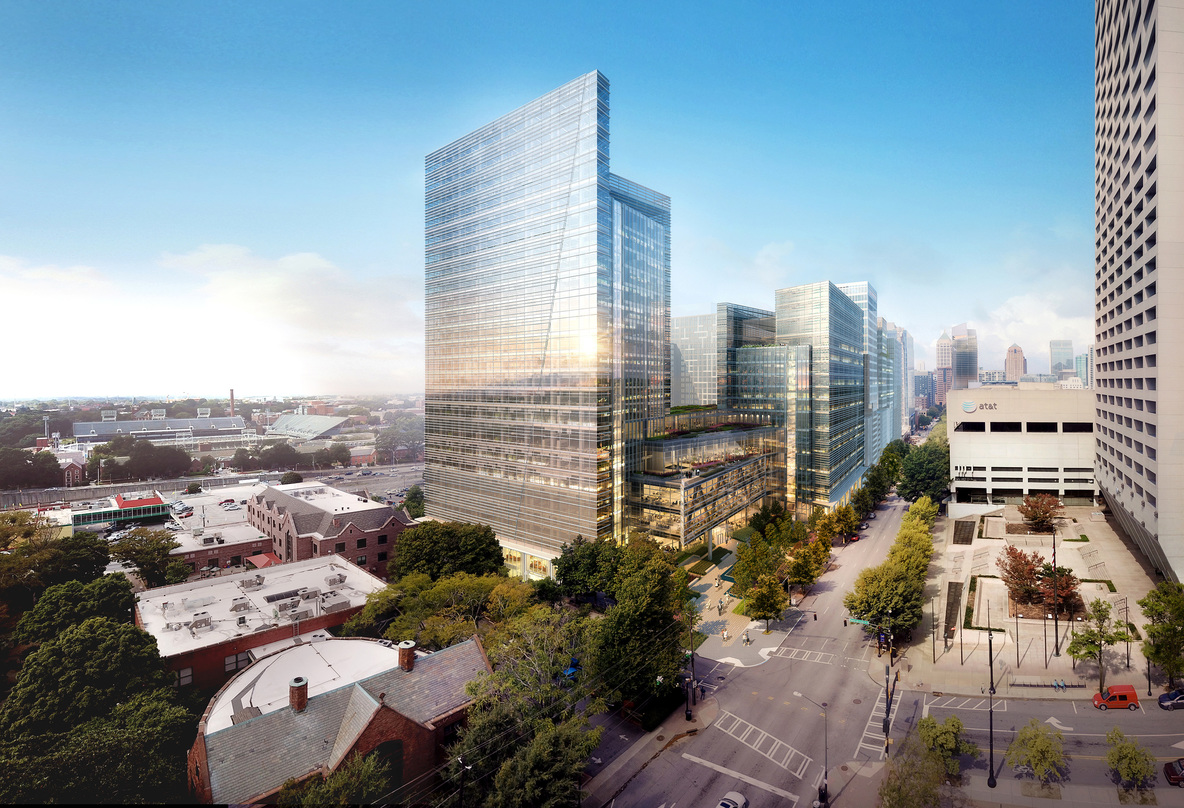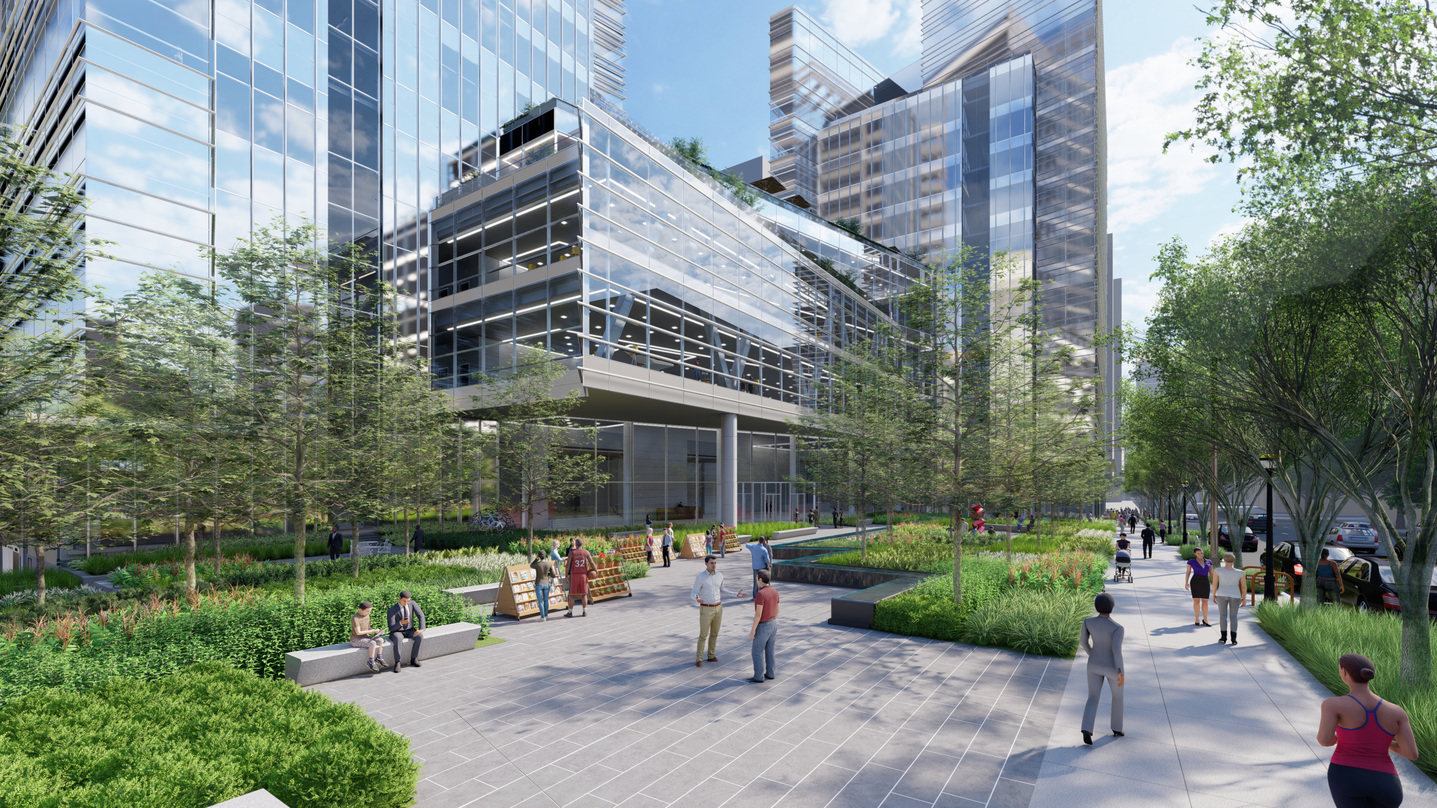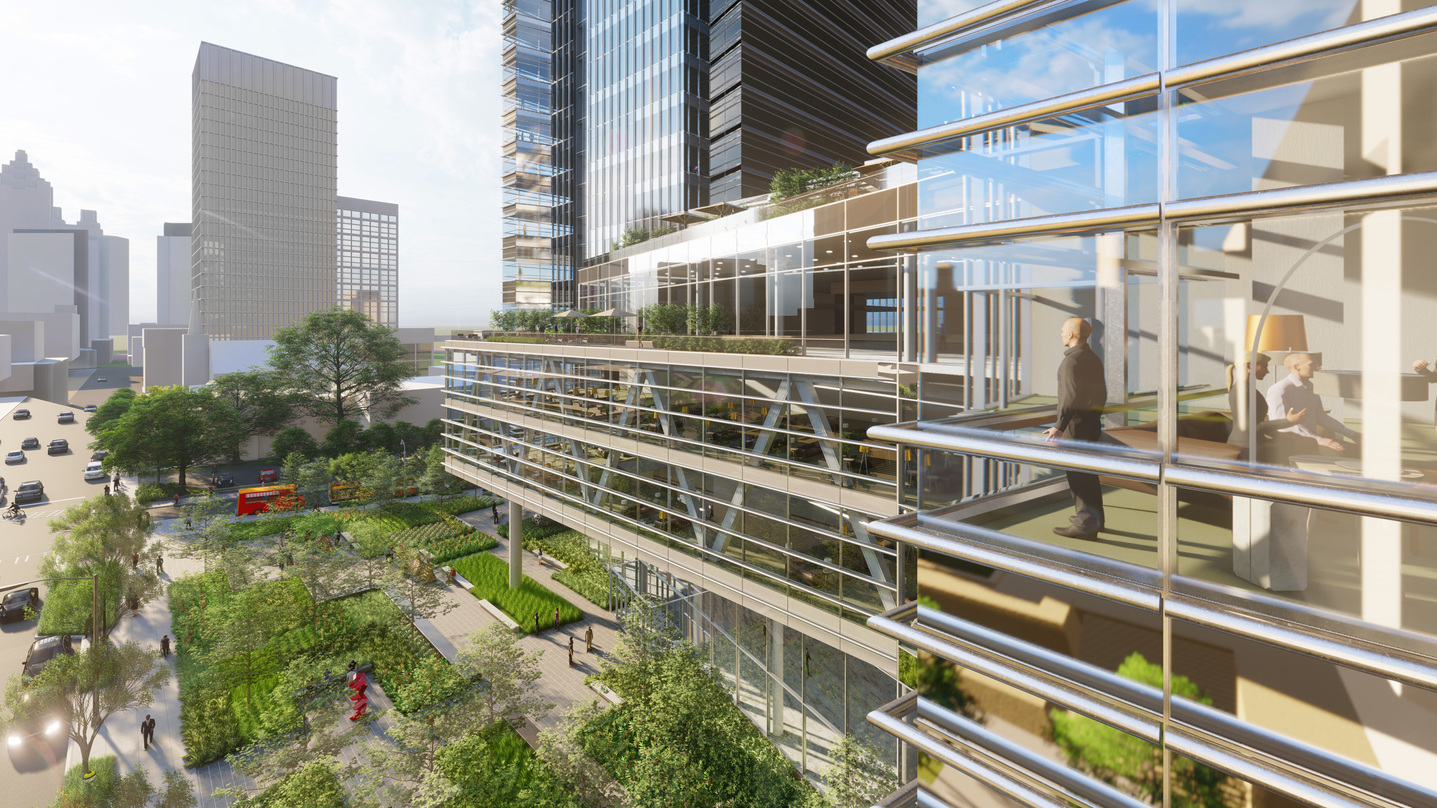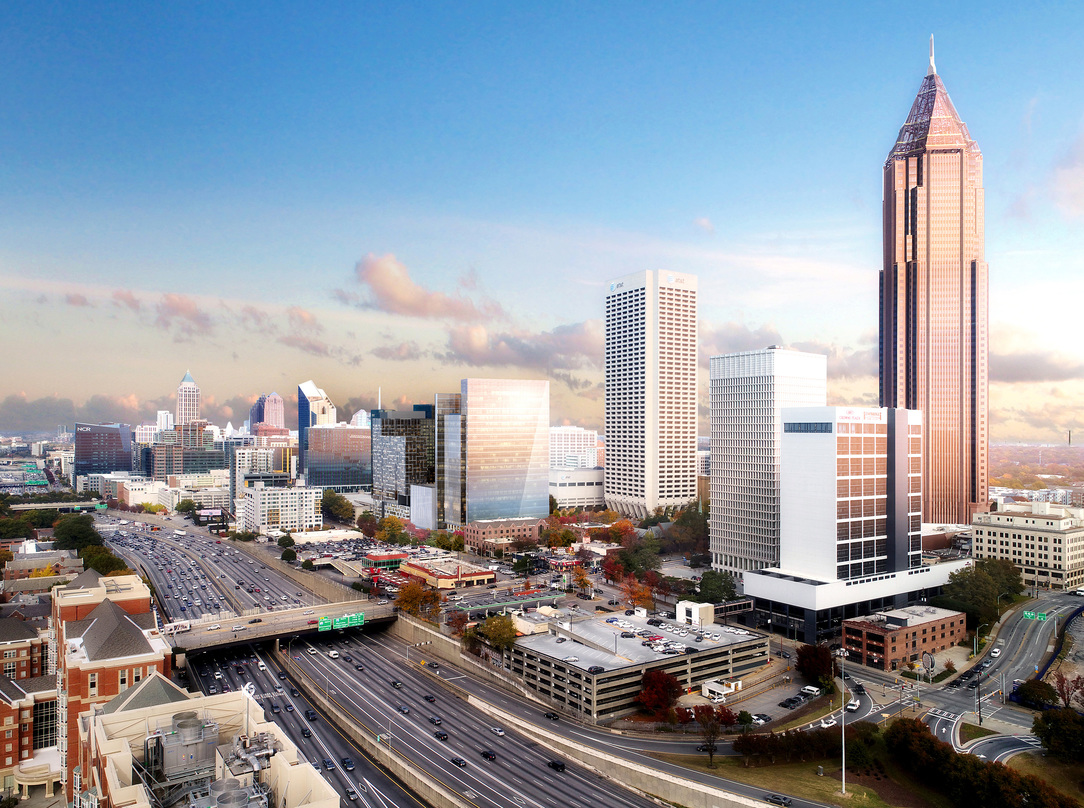 650 West Peachtree
Proposed for a three-acre site in Midtown Atlanta near Technology Square, 650 West Peachtree has been designed to serve as an efficient, next-generation headquarters for a Fortune 500 company that is relocating to Atlanta and consolidating its workforce.
This new development is composed of two towers, unified by a five-story podium that features multiple roof terraces as well as parking for 2000 cars. The entire development is clad in a high-performance enclosure with floor-to-ceiling glass to maximize daylight and views.
Proposed on-site employee amenities include a children's center with outdoor play areas; a fitness center, a ground level café; and, a welcoming outdoor public plaza at the corner of West Peachtree Street and Ponce de Leon Avenue.
Occupancy for the project is expected in 2021.