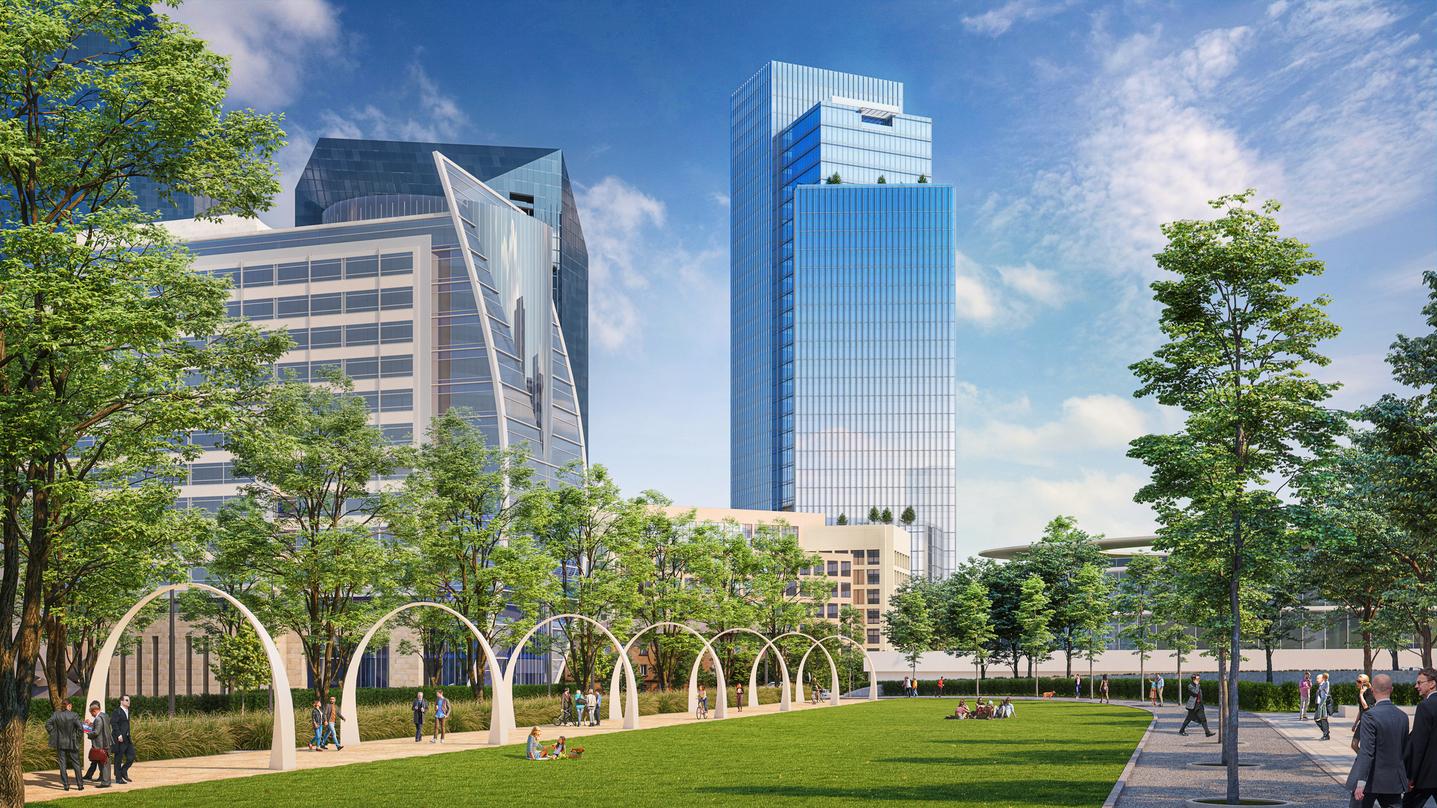 (c) Green Grass Studios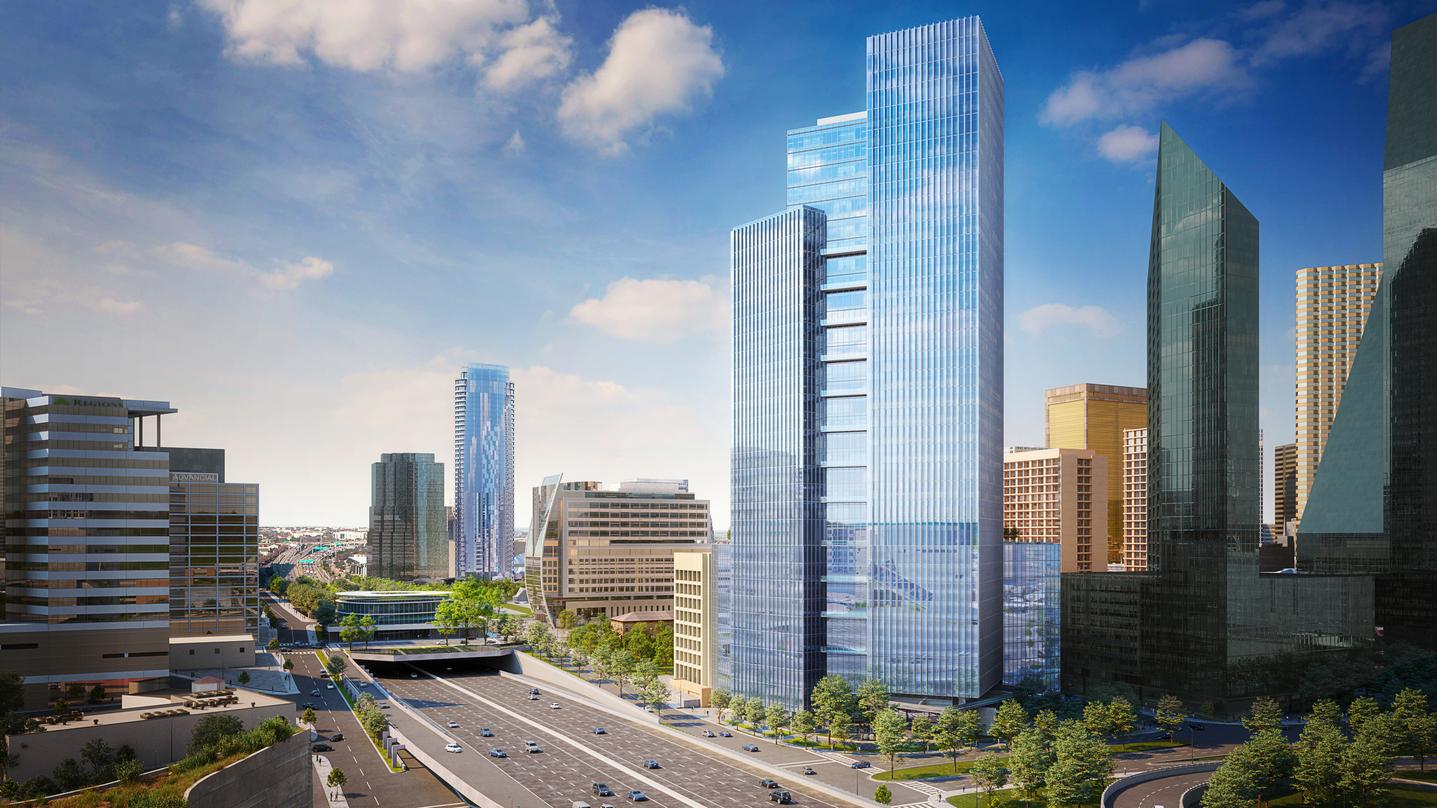 (c) Green Grass Studios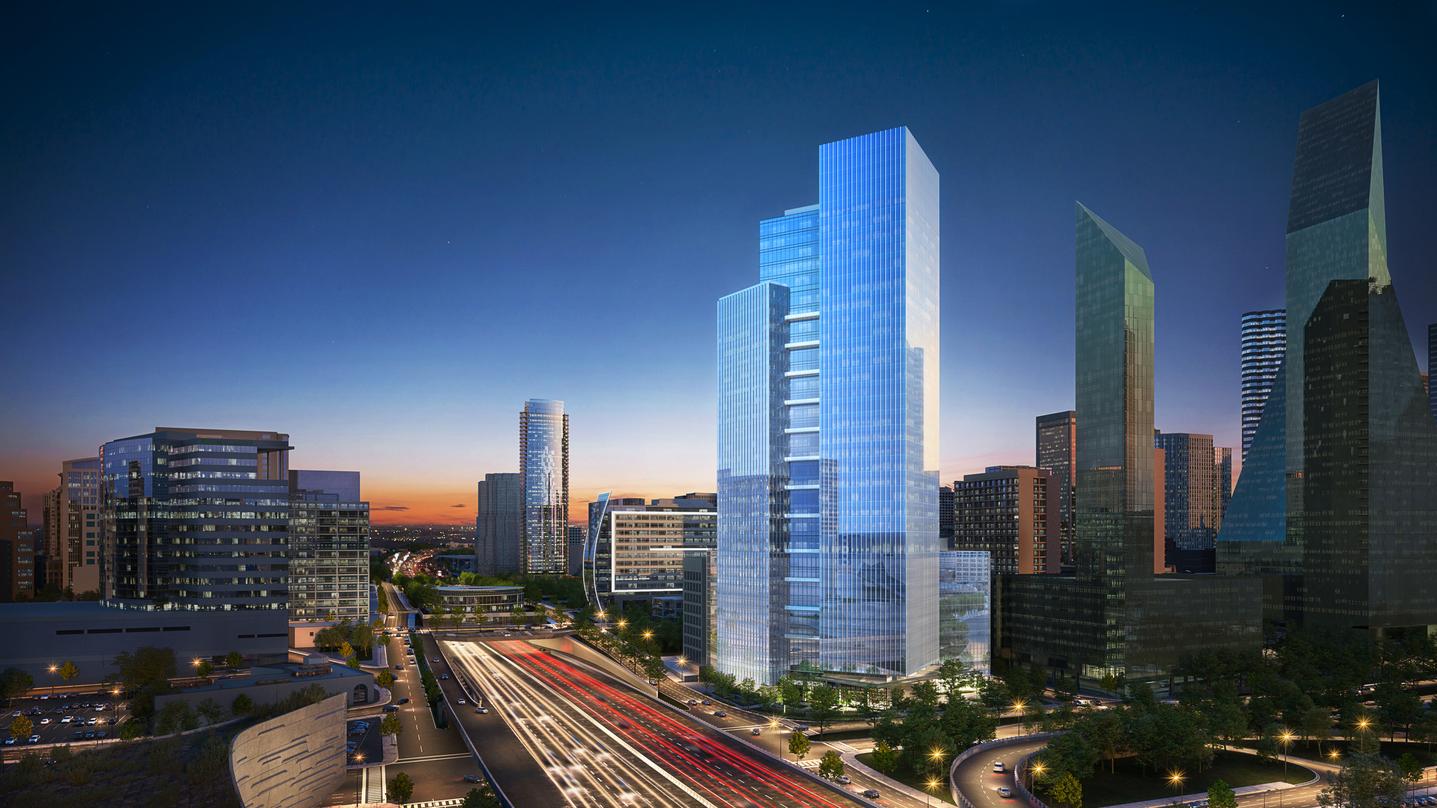 (c) Green Grass Studios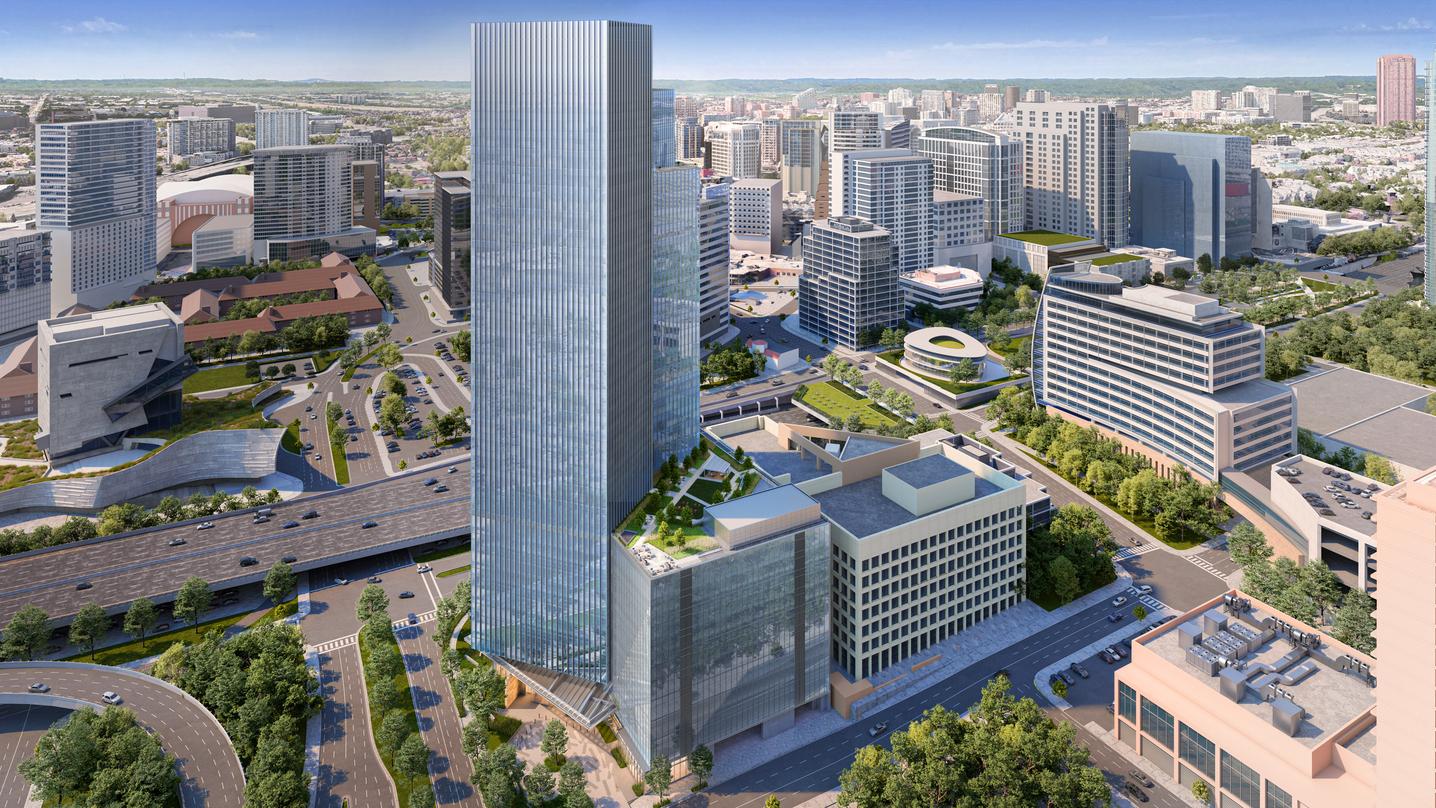 (c) Green Grass Studios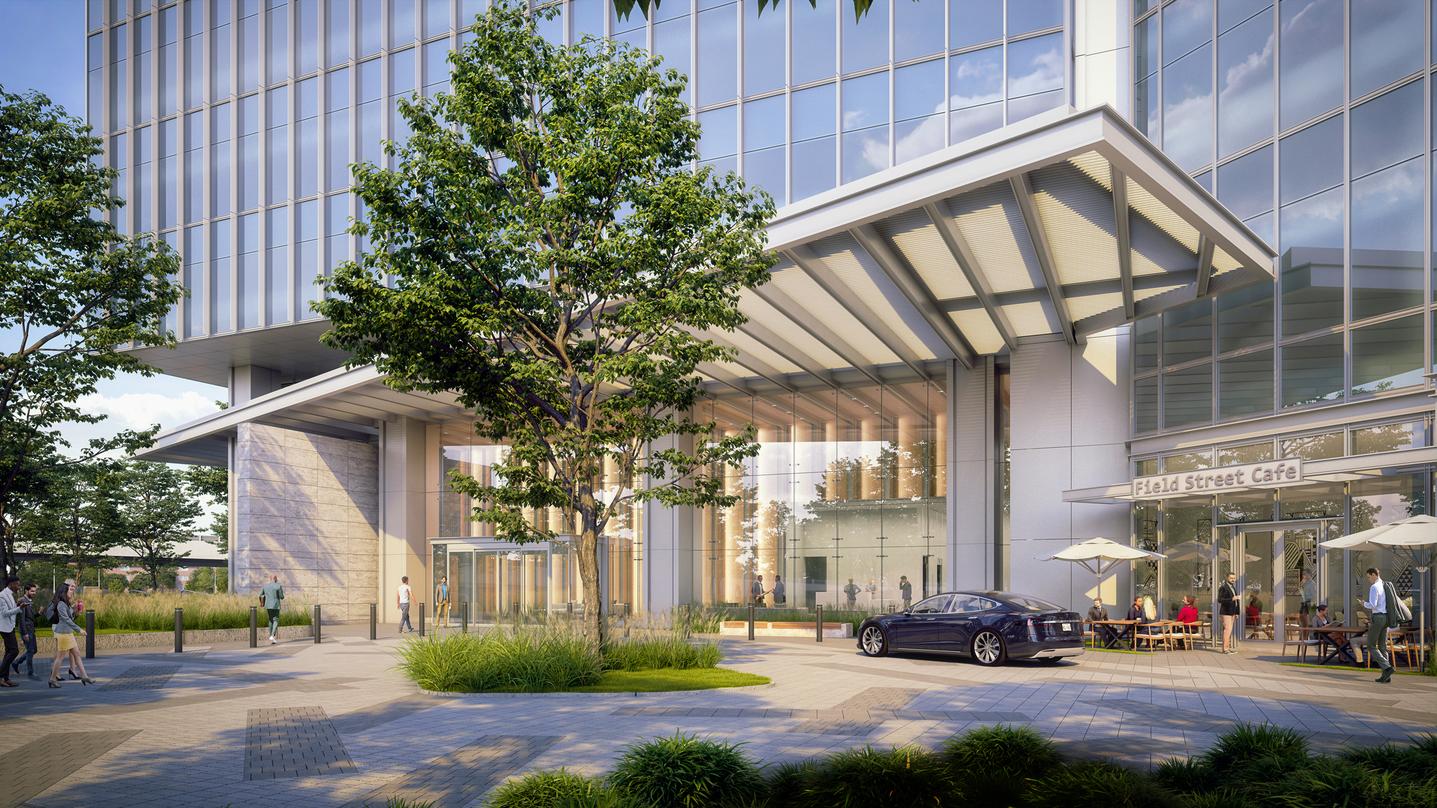 (c) Green Grass Studios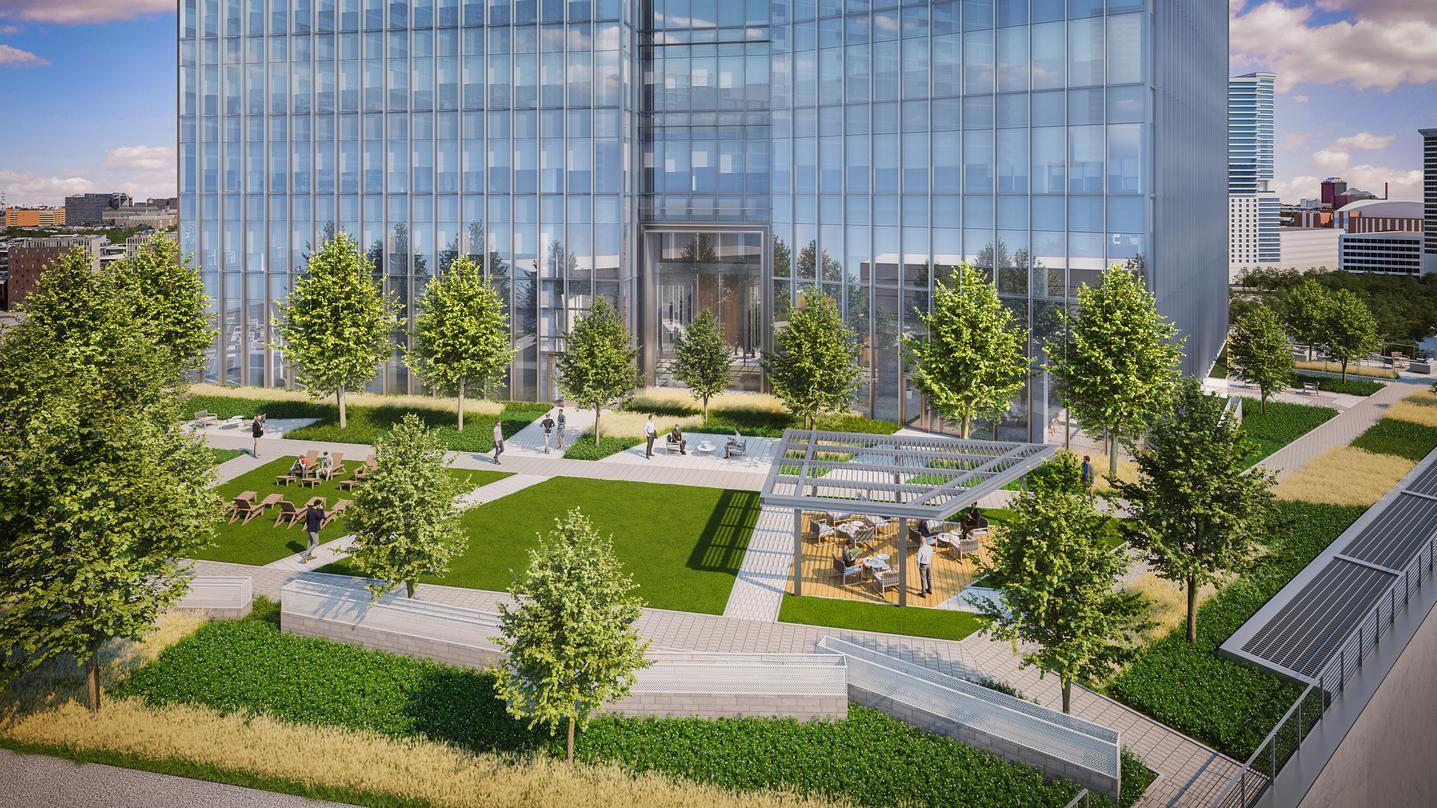 (c) Green Grass Studios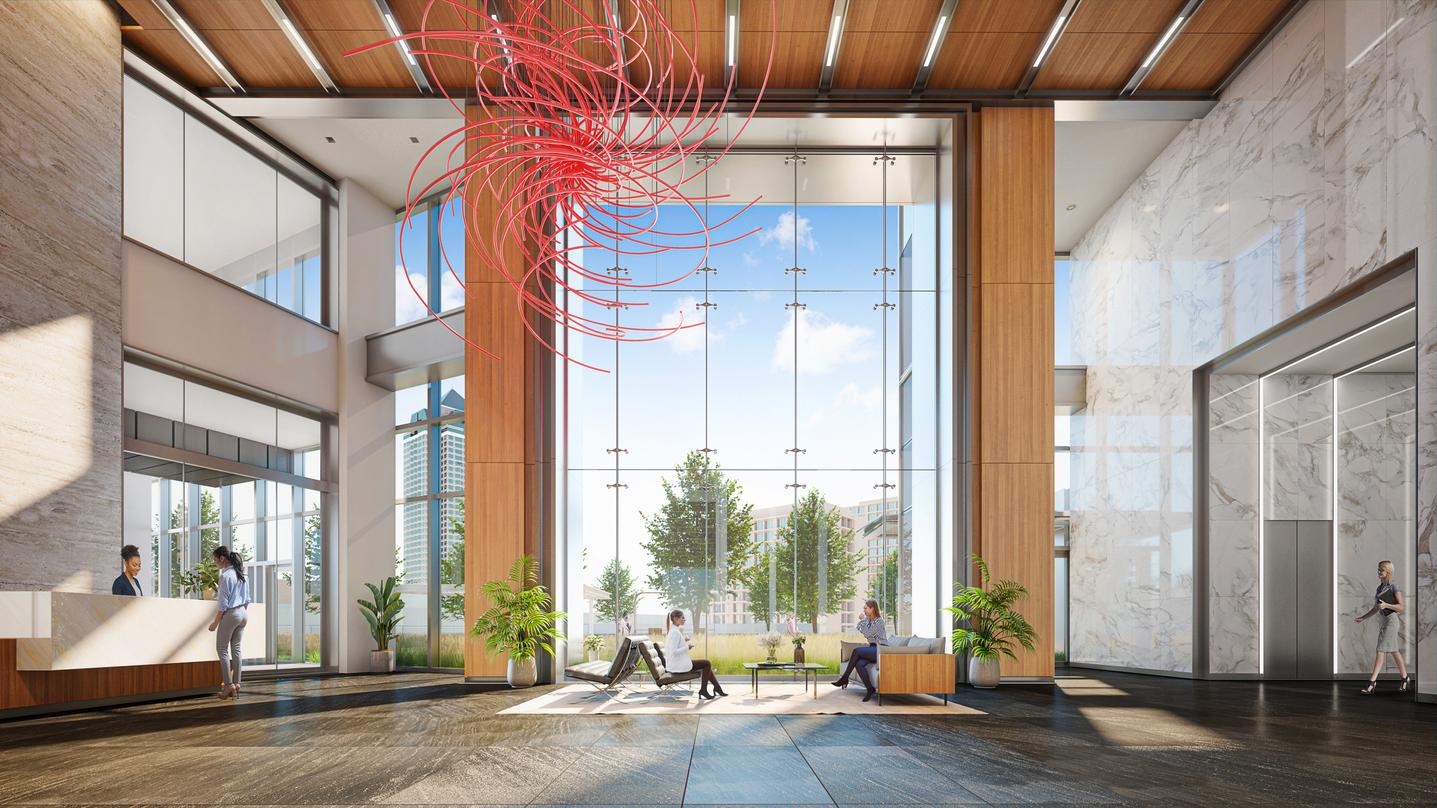 (c) Green Grass Studios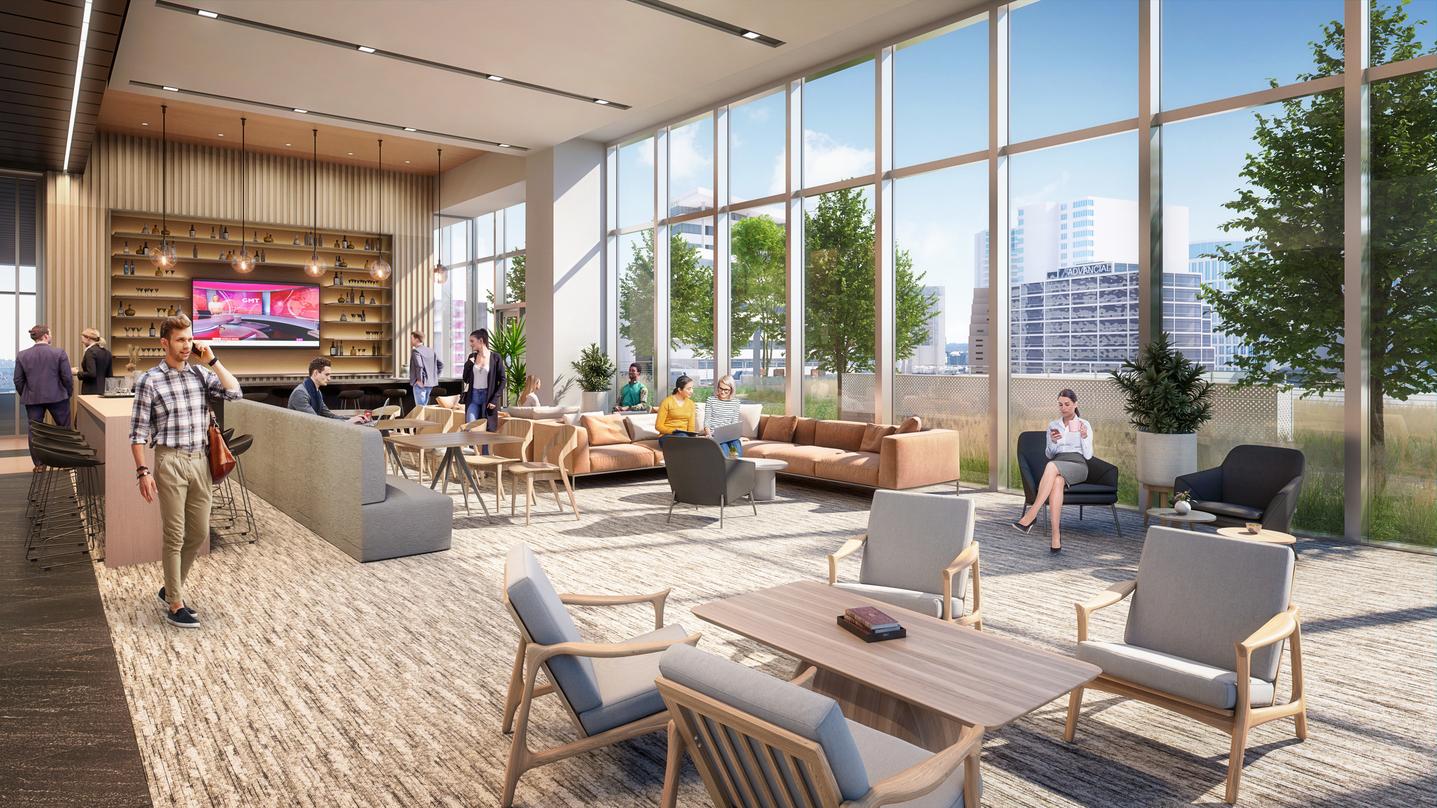 (c) Green Grass Studios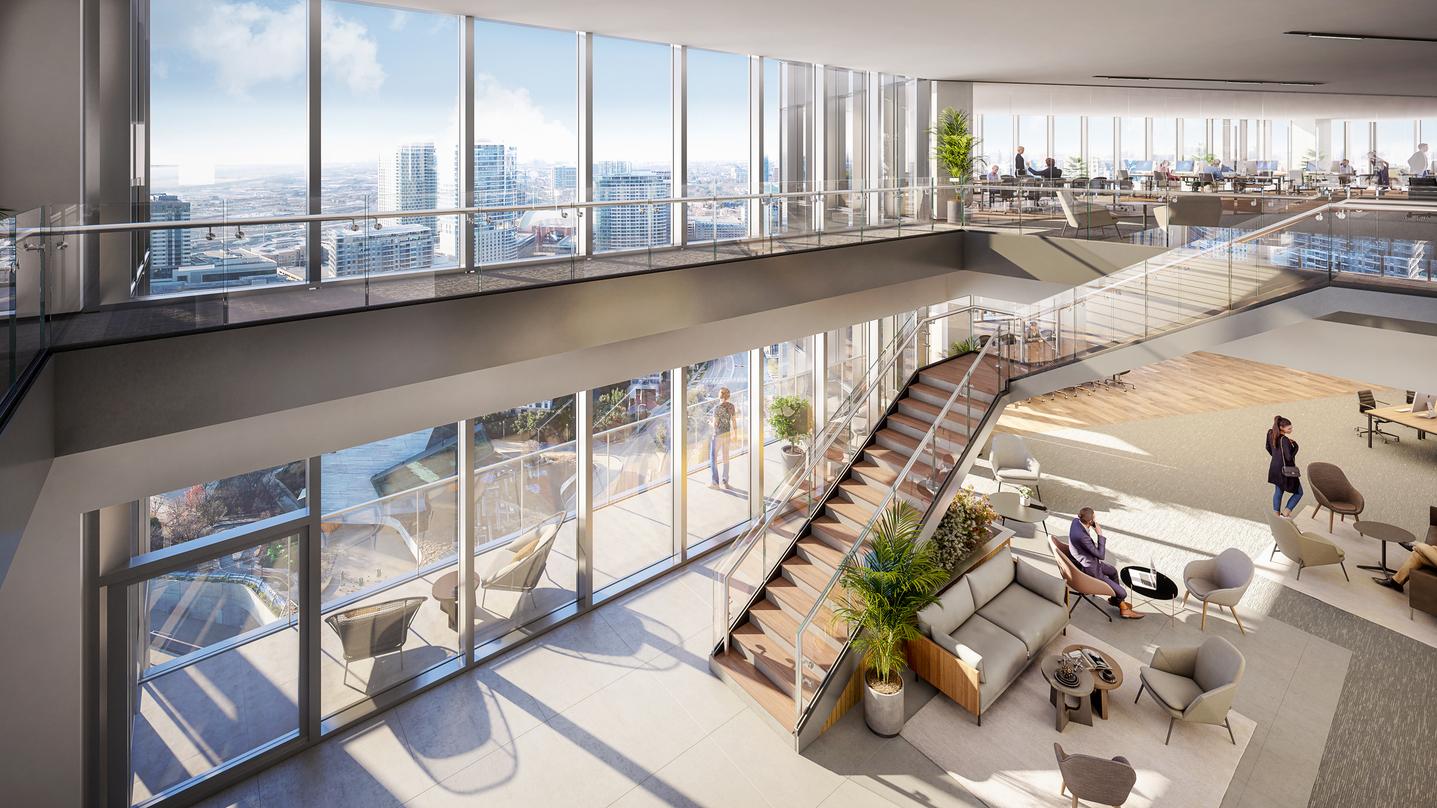 (c) Green Grass Studios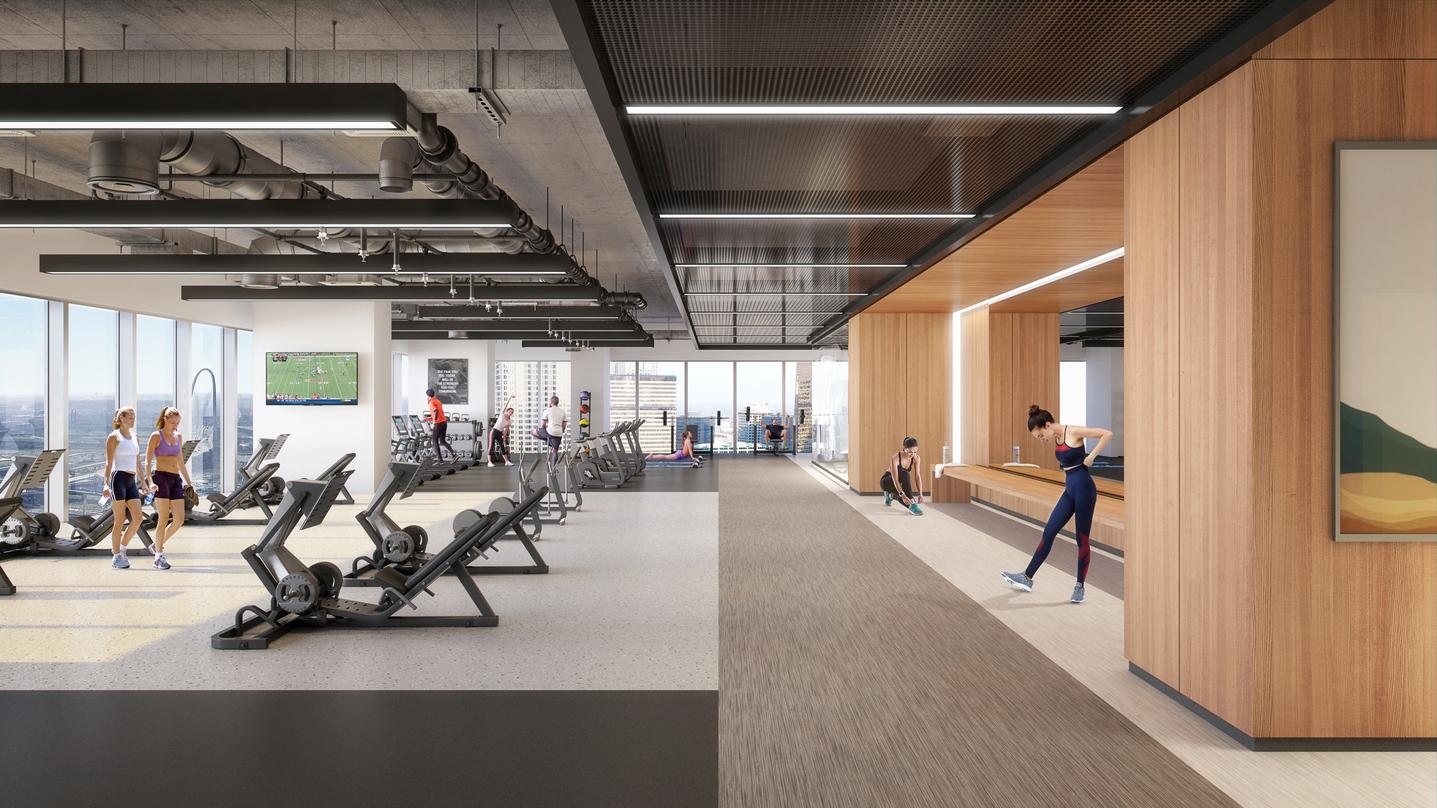 (c) Green Grass Studios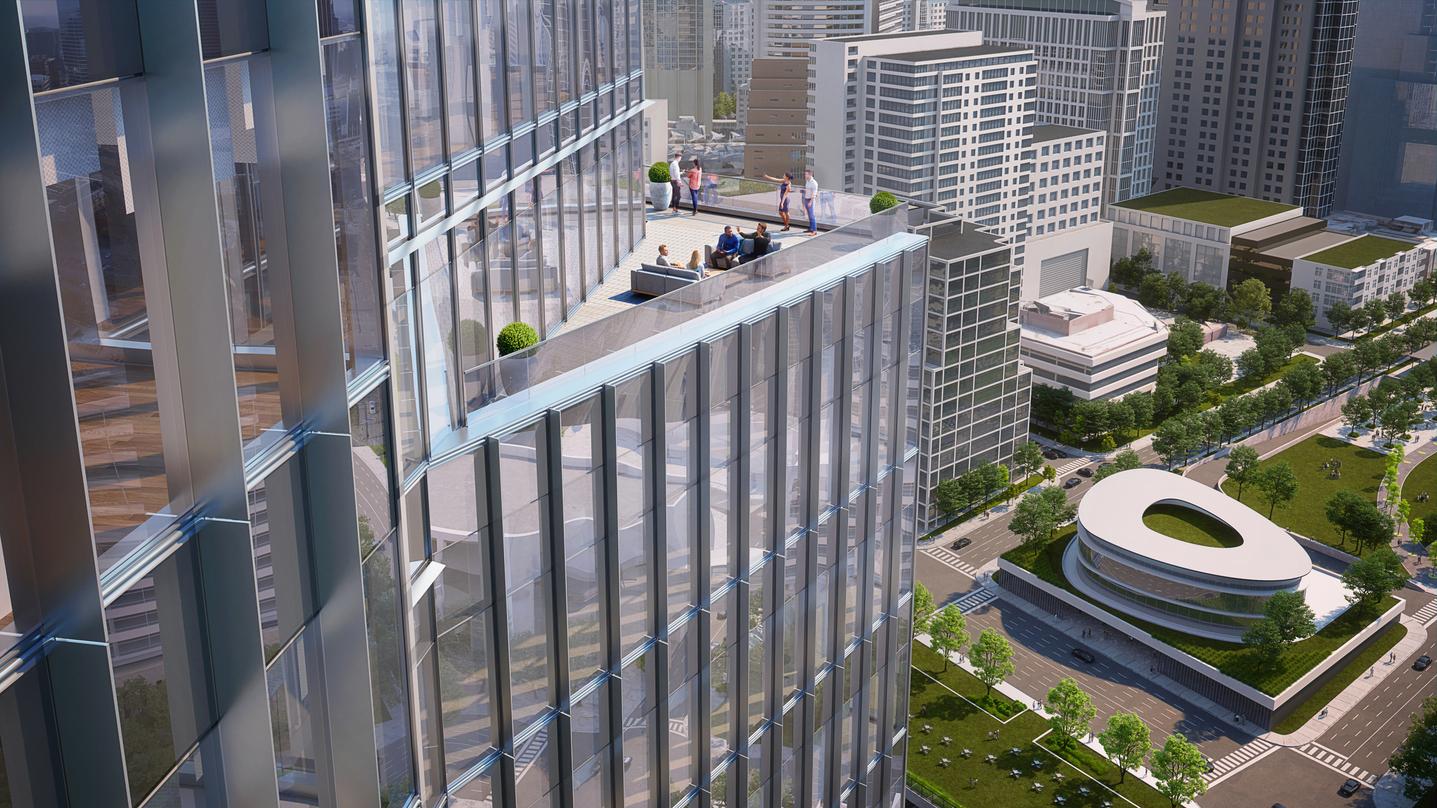 (c) Green Grass Studios











Field Street Tower
Prominently located on a major gateway into downtown Dallas at the southeast corner of Field Street and the Woodall Rodgers Freeway, the Field Street Tower is a 38-story next-generation office tower offering a premiere corporate address in the highest growth area of Dallas. At 600 feet (182 meters) in height, it is expected to be the tallest office tower to be built in downtown Dallas since the 1980s.
Designed as a post-pandemic tower, Field Street Tower incorporates a range of innovative features and technologies to enhance occupants' well-being and experience. In addition to access to abundant natural light, a state-of-the-art HVAC system incorporates an ultraviolet air purification system that minimizes indoor air pollutants. In addition, the building's sculpted form refines its scale and provides a variety of commodious tenant balconies that command views to Klyde Warren Park, the Perot Museum, downtown, and the future Harold Simmons Park along the Trinity River. At ground level, a new restaurant will offer an updated dining experience that further blends indoor and outdoor space.
Atop an enclosed seven-story parking podium, the Sky Lobby serves as the primary reception area and accommodates tenant amenity spaces such as the lounge, coffee bar, conference center, and access to the fitness center. At 150 feet (46 meters) in the air, the building's signature tenant amenity – a half-acre (2,023 m2) park – offers lush greenspace, welcoming seating areas, and opportunities for outdoor collaboration.