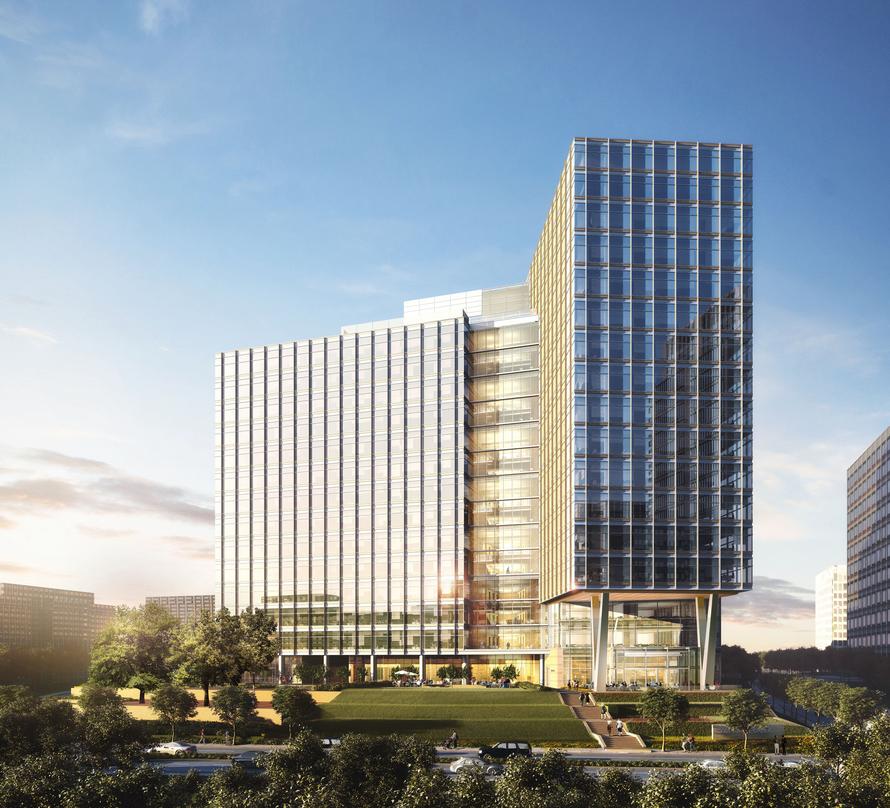 Rendering © Atchain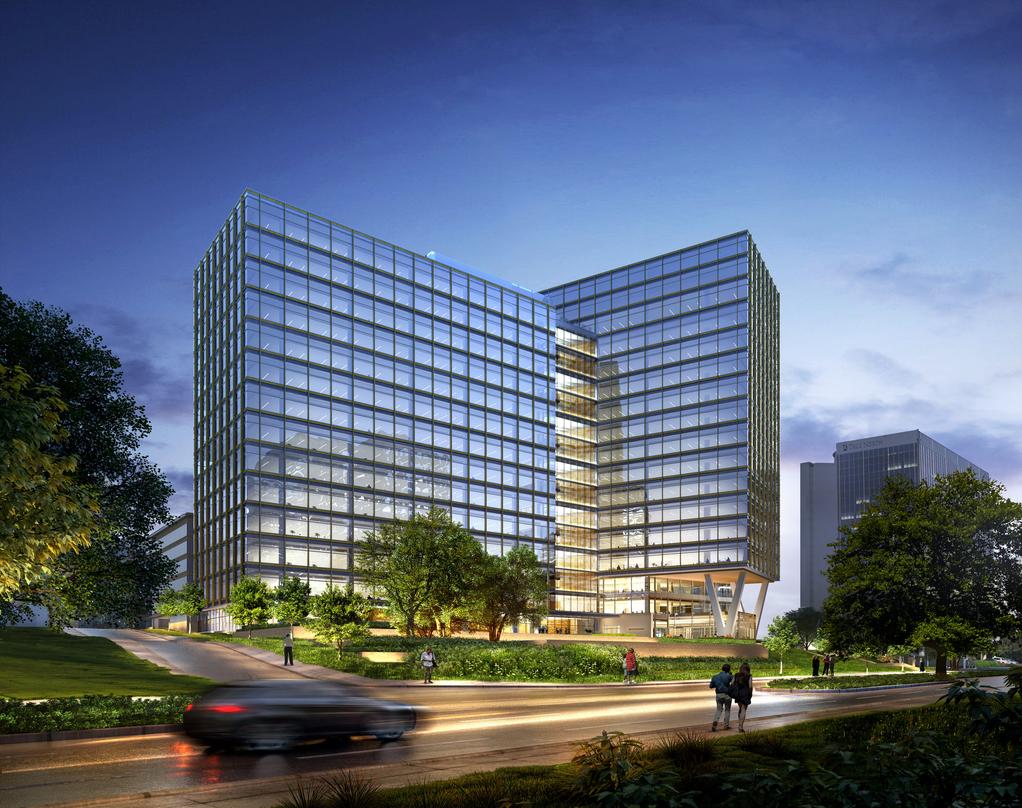 Rendering © Atchain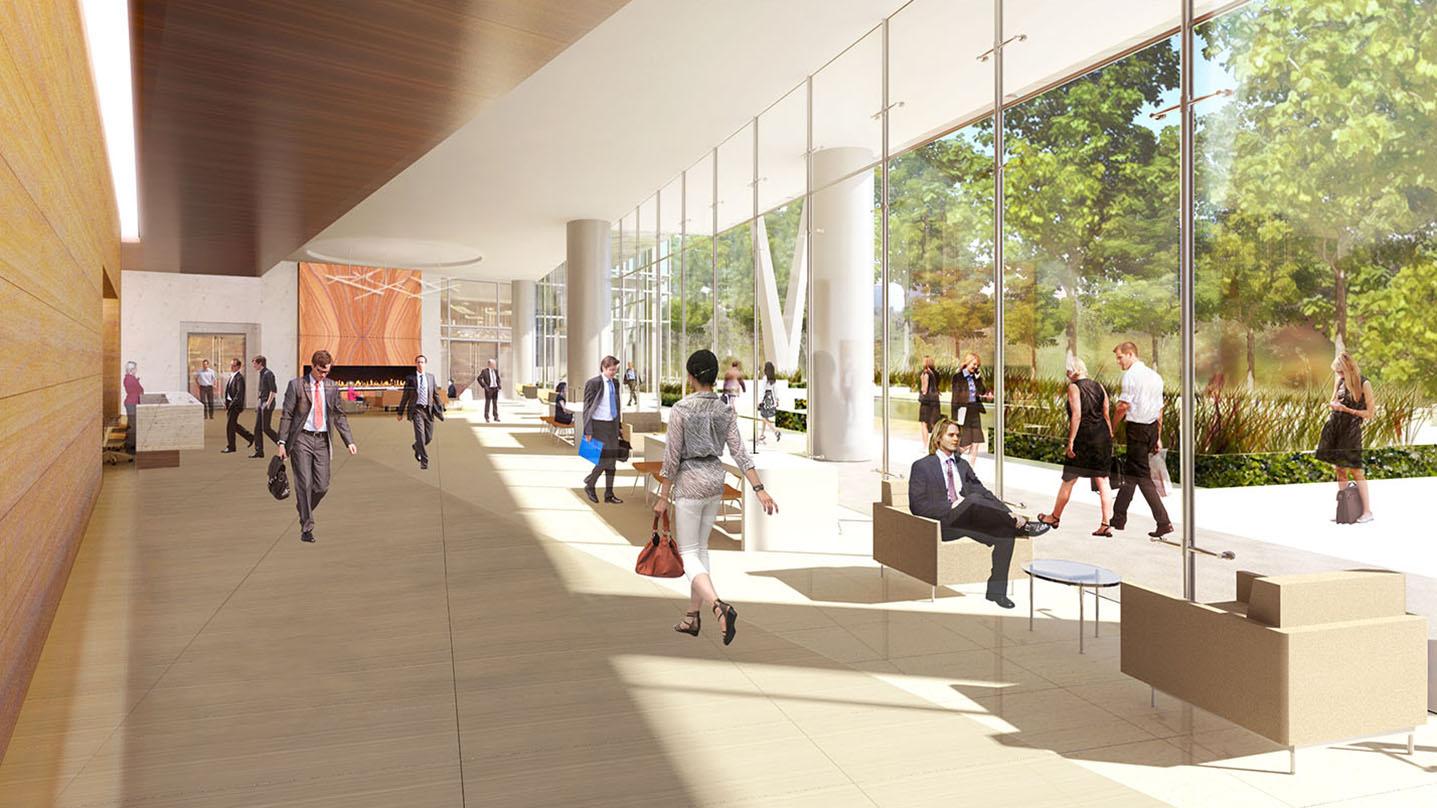 3001 Turtle Creek
3001 Turtle Creek is a 350,000 square foot, 17-story, multi-tenant Class-A office building that is expected to contribute to the continuing renaissance of Turtle Creek in Dallas. Envisioned as a jewel, it has been designed to exceed the client's aspirations for the quality of architecture, the caliber of workspace and amenities for its discerning tenants.
As Pickard Chilton's first building in Dallas, it boasts floor-to-ceiling windows, collaborative workspaces, dynamic elevator atriums and open stairway connections– all within a high performance and elegantly crafted curtainwall. Its offset core maximizes flexibility in accommodating a range of tenants while allowing for abundant natural light and breathtaking panoramic views.
Sophisticated common areas include a lobby, café and five-star restaurant with a shaded outdoor patio. At ground level, a discrete circular drive offers vehicular access and parking. An integrated one-acre park along Turtle Creek Boulevard features a cascading walkway that connects with the popular Katy Trail.