latest > News > Denver Post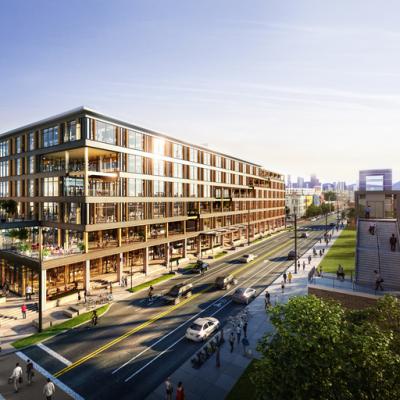 A new office complex made out of wood is predicted to become one of Denver's "most environmentally friendly" buildings.
Construction on River North Art District's T3 RiNo — a six-story building made of black spruce, a heavy timber — is set to finish later this year. Using wood for construction is cited as one way to cut carbon.
The timber structure serves as "a prime example of our commitment to embedding sustainability into every aspect of our projects as we work to achieve net-zero carbon by 2040," said John Rosato, executive vice president of capital projects and development at Canadian real estate company Ivanhoé Cambridge. It's acting as a co-developer on the project, alongside real estate companies Hines and McCaffery.
T3 RiNo, 3500 Blake St., is "slated to be one of the most environmentally friendly and sustainable developments in Denver," according to a Monday update on the project.