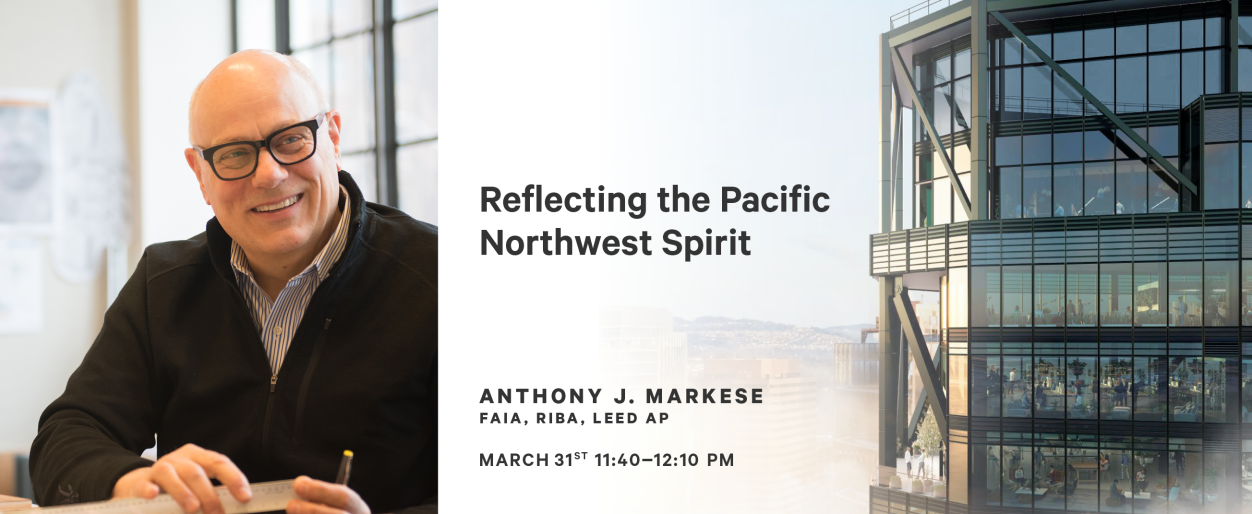 Reflecting the Pacific Northwest Spirit
Pickard Chilton Principal Anthony J. Markese will present a lecture titled "Reflecting the Pacific Northwest Spirit" at the Zak World of Facades Conference on March 31, 2022 in Seattle, Washington. The lecture will focus on the design of recently completed 2+U, a Class-A commercial office tower and urban village in downtown Seattle and The Eight, a next-generation 25-story tower currently under construction in Bellevue. 
Zak World of Façades is an international conference series on façade design & engineering. This edition is the 87th global edition and the 4th edition in USA which will showcase sustainable innovations and challenges in the construction industry pertaining to the building envelope and will also display latest technological solutions from leading solution providers.
Zak World of Facades
Seattle, Washington
31 March 2022, 11:40-12:10 pm