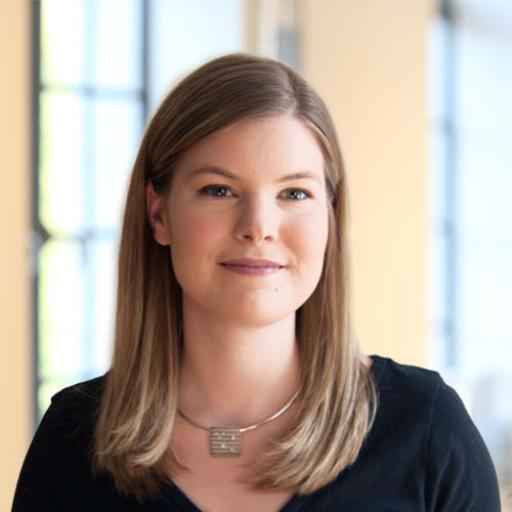 As a design team leader Adrienne Nelson works closely with architects and designers in the studio to oversee the production and growth of Pickard Chilton's design portfolio, including office, life science, mass timber, and interior architecture.
Adrienne has been a key design team member for a variety of innovative projects. She is currently the design team leader for two significant mass timber developments in California: a 1.25 million gsf corporate campus in Menlo Park, and a 300,000 gsf office complex in Redwood City. She was a designer for 2+U, a record-setting 700,000 gsf mixed-use office tower and public plaza in downtown Seattle, Washington. She previously served as a designer for T3 RiNo, a 400,000 gsf mass timber next-generation office building in Denver, Colorado and Project Manager for 325 Main Street, Google's new headquarters tower in Cambridge, Massachusetts. Additional projects include 1144 Fifteenth Street in Denver, Colorado; the Minnesota Senate Building in St. Paul, Minnesota; and the ATCO Commercial Centre in Calgary where she played a key role in the design of the mass timber amenity building that has become an iconic feature of the campus.
Nelson is a graduate of Iowa State University where she received a Bachelor of Fine Arts in Interior Design and a Masters of Architecture. As a graduate student, she received the Miller Fellowship, the graduate AIA Medal. In 2020, Adrienne was the first recipient of the Outstanding Young Professional Award from the College of Design.
In 2020, Nelson was recognized among Engineering News Record's National 20 Under 40, and was accepted into the inaugural class of the AIA National Leadership Academy. She was recently an AIA Connecticut board member and currently serves as co-Chair of the Women in Architecture Committee and member of the Professional Practice Forum.