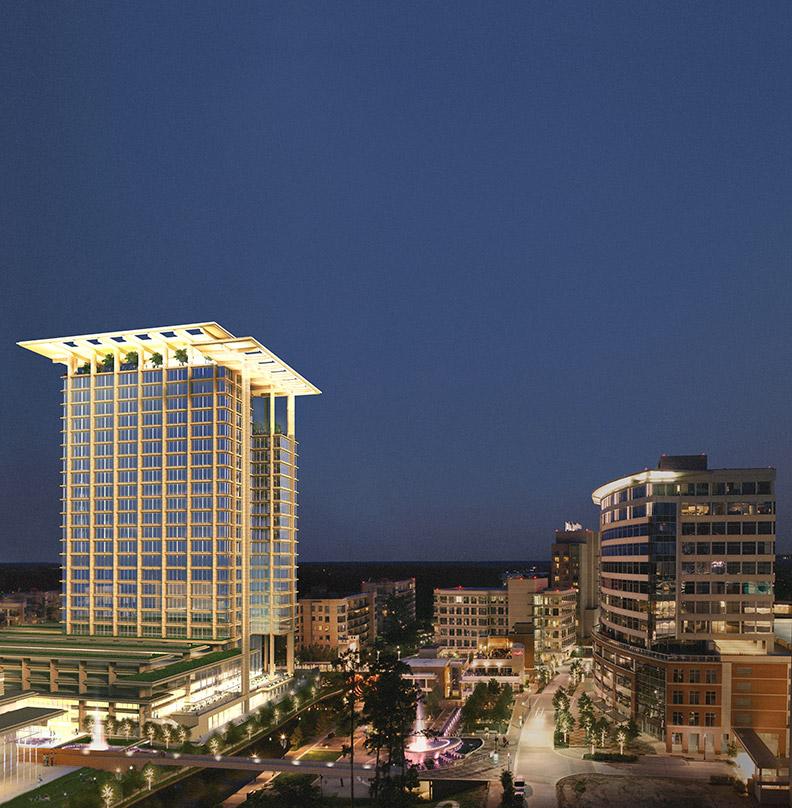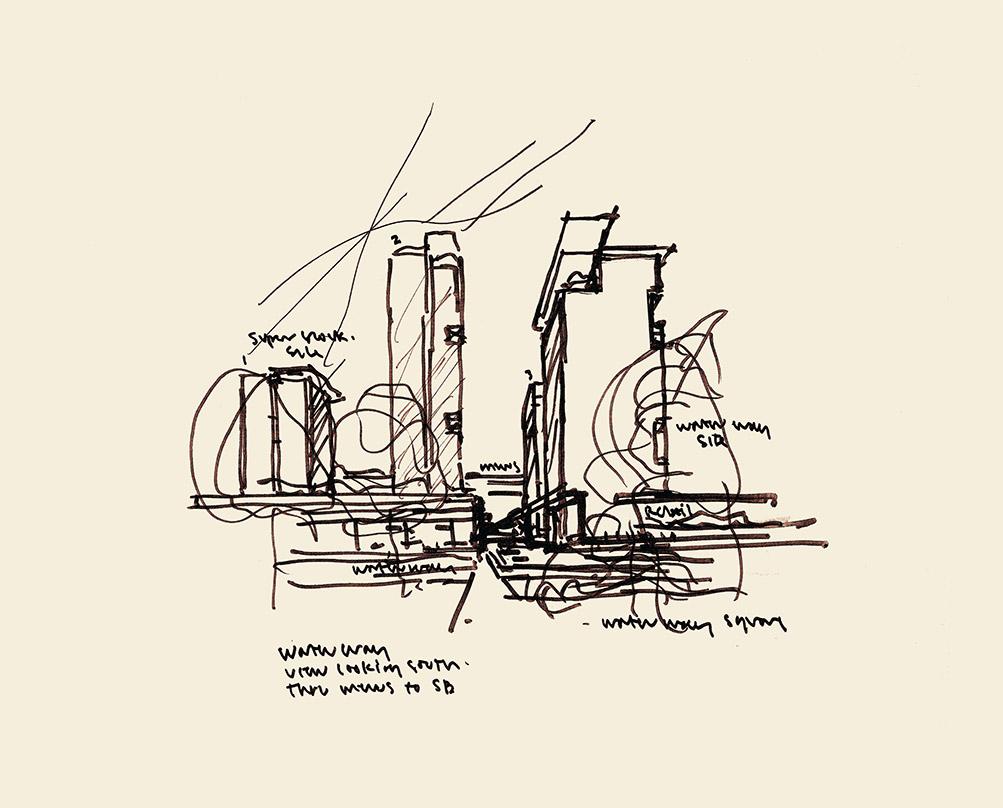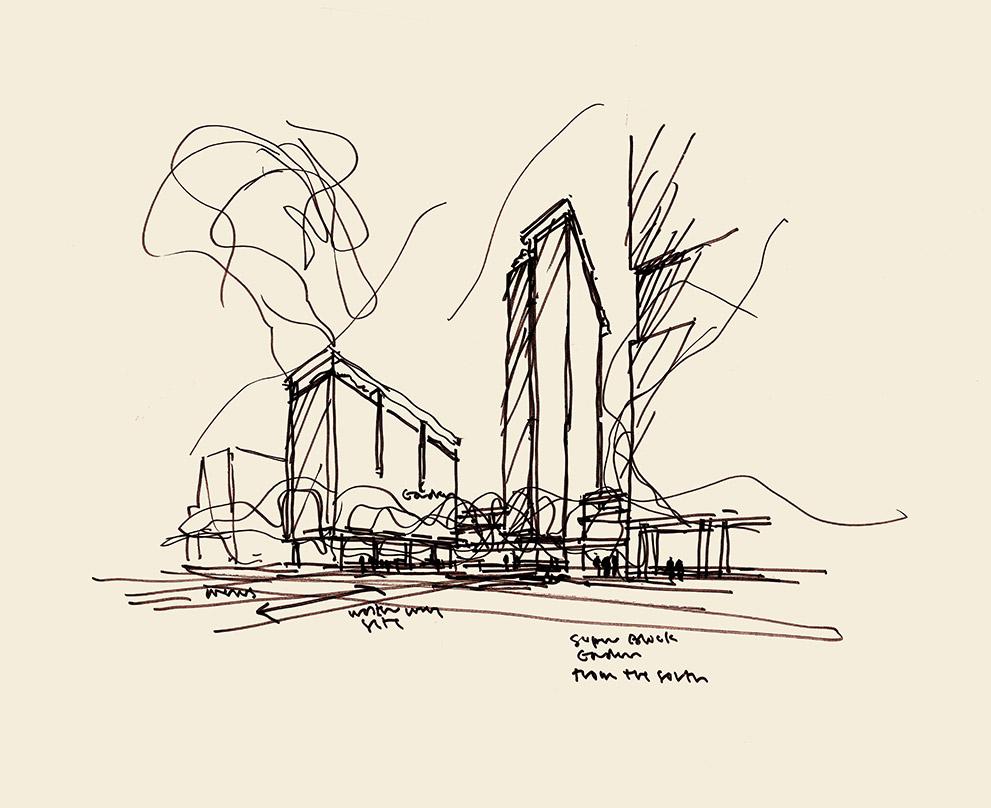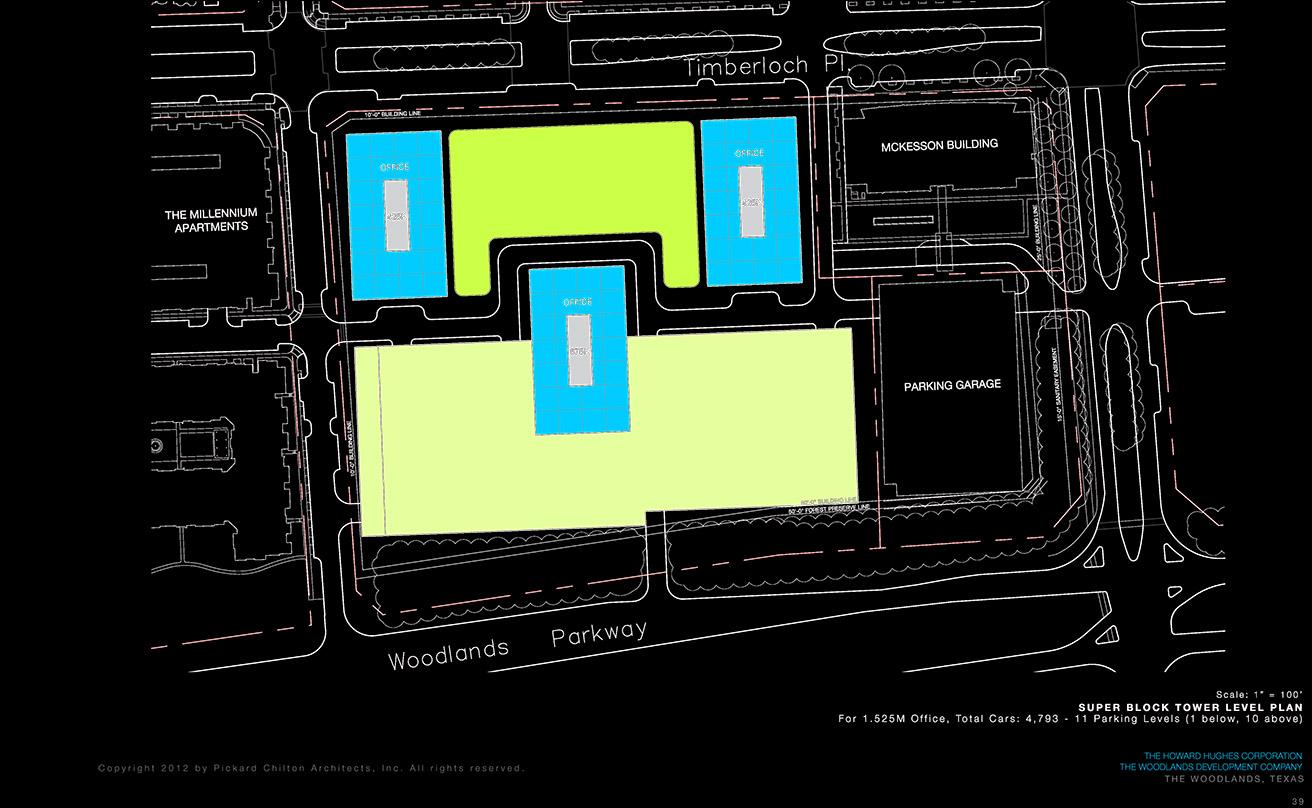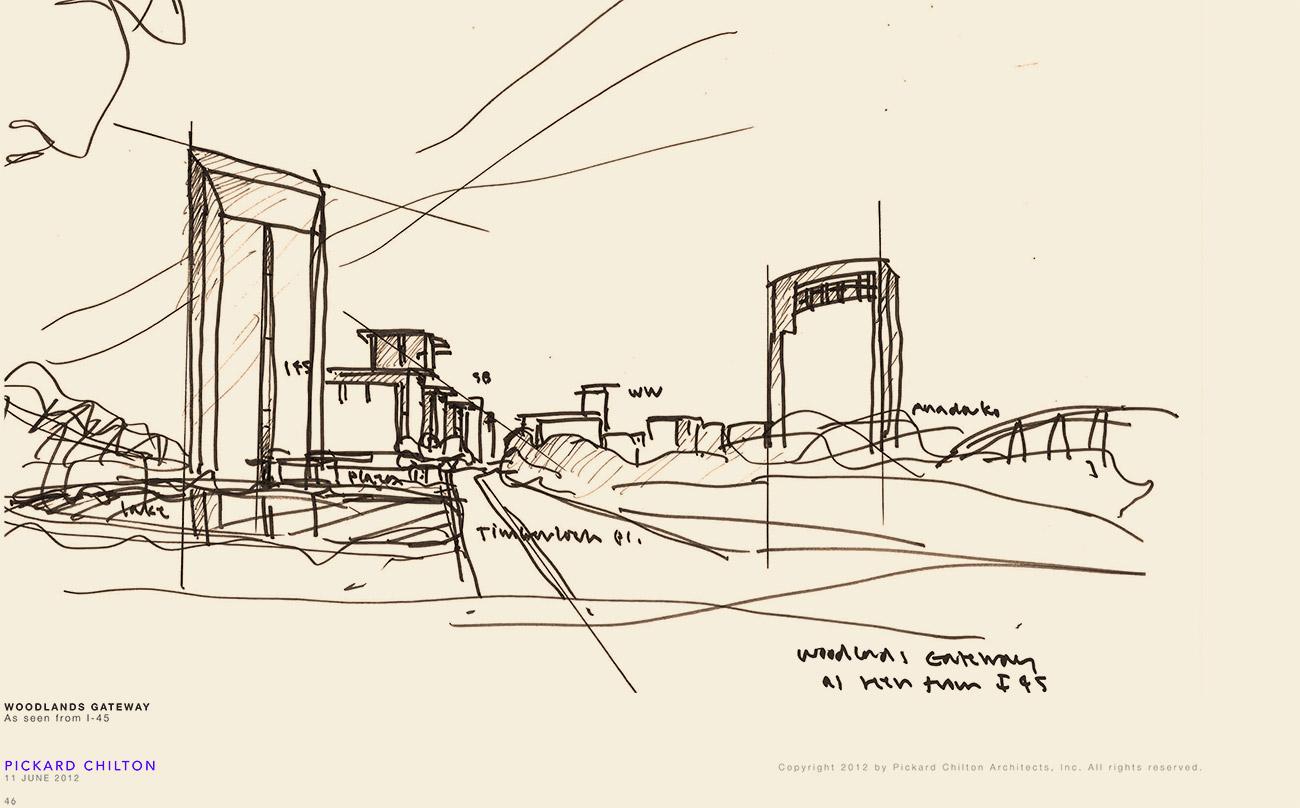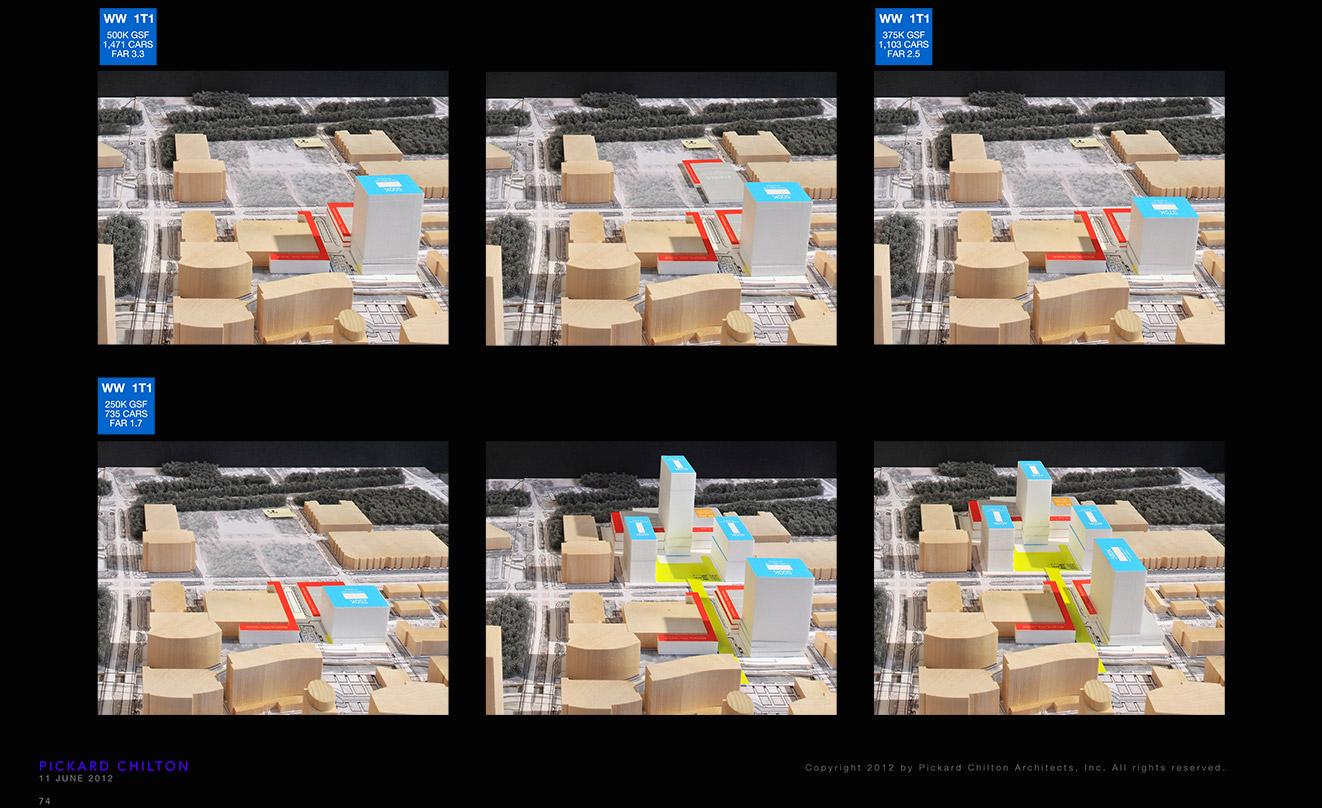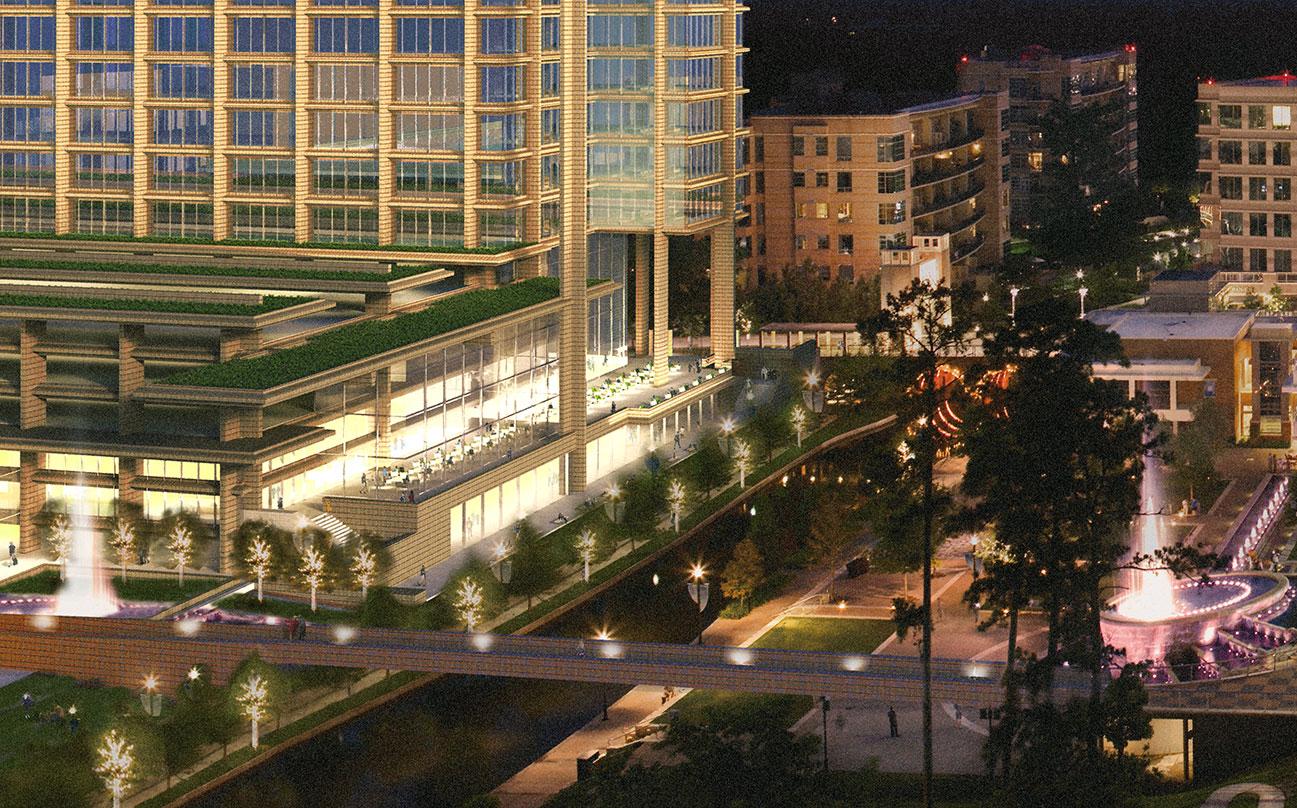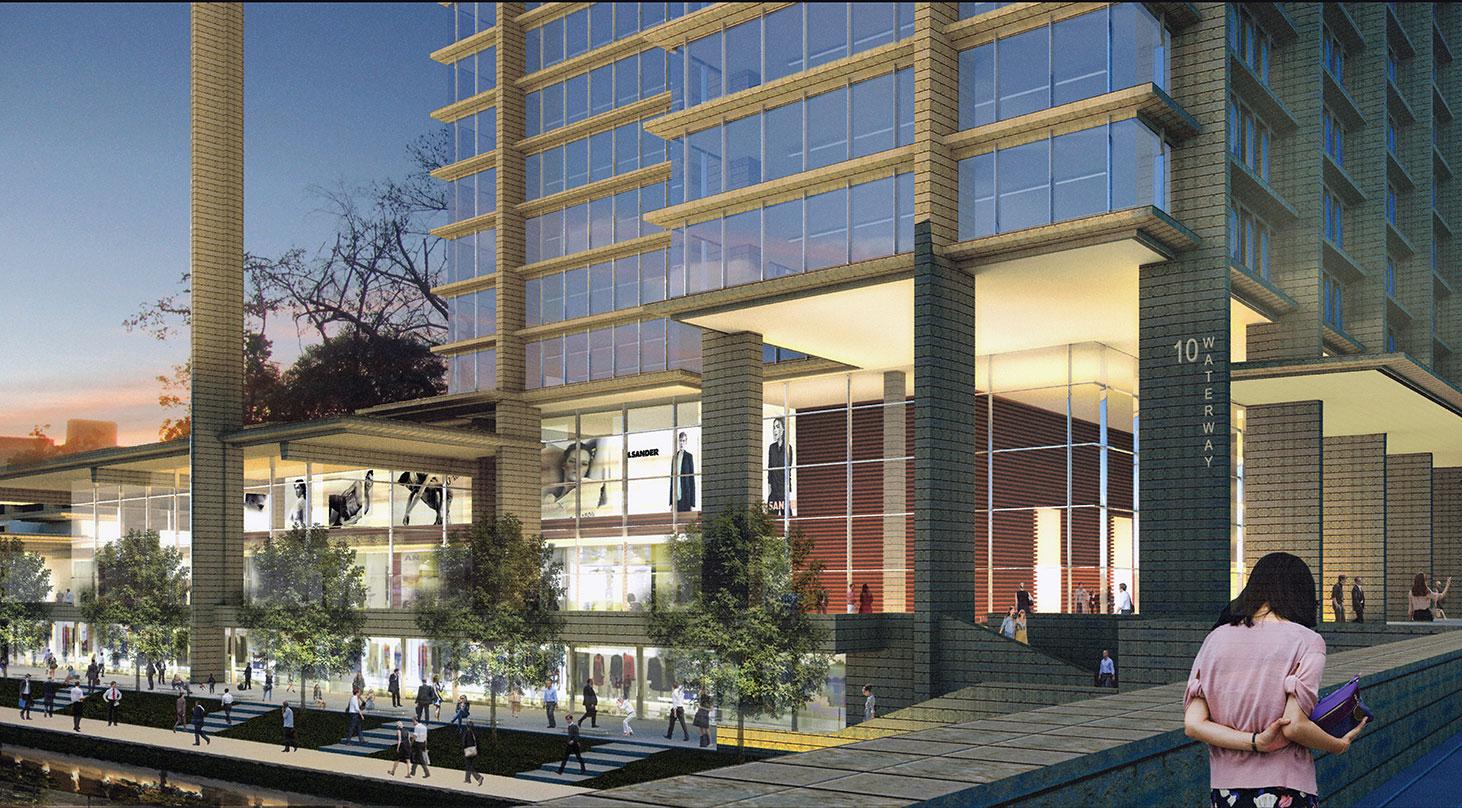 Town Center District
North of downtown Houston, The Woodlands is a 28,000-acre master planned mixed-use community. The goal of the master plan of its Town Center District was to study and define a low, medium and high-density development program and test it within the context of the District. A series of approaches were defined for each density and each strategy addressed the unique requirements necessary to attract potential tenants.
Key strategies included balancing past successful attributes with the goal of increasing density; illustrating maximum densities; reinforcing existing patterns and introducing a new hierarchy of spaces that knit together various parcels; and connecting the Super Block parcel to the heart of Town Center, thereby increasing its viability and value and allowing it to be fully engaged in district activity.
The implementation of the master plan has already resulted in the development of one of the key parcels, 10 Waterway.