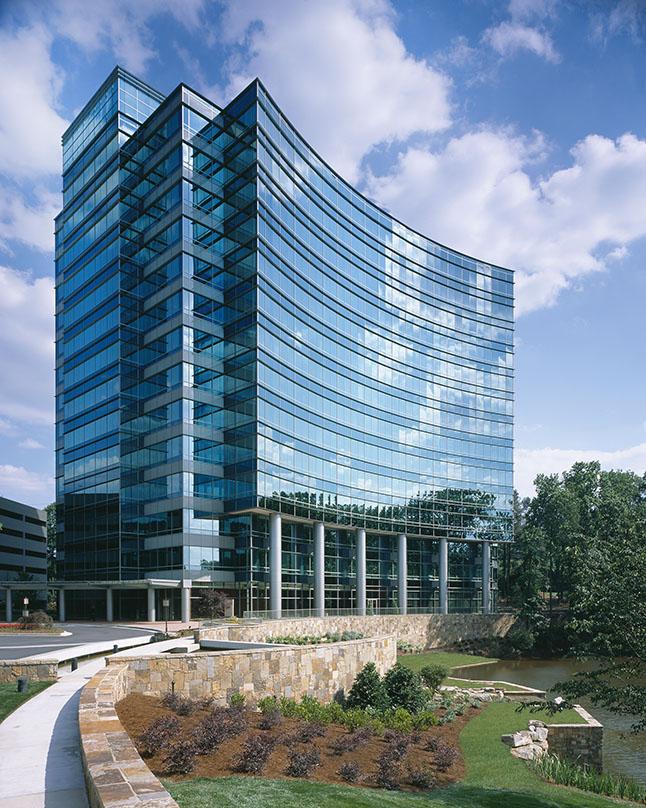 Photo © Alan Karchmer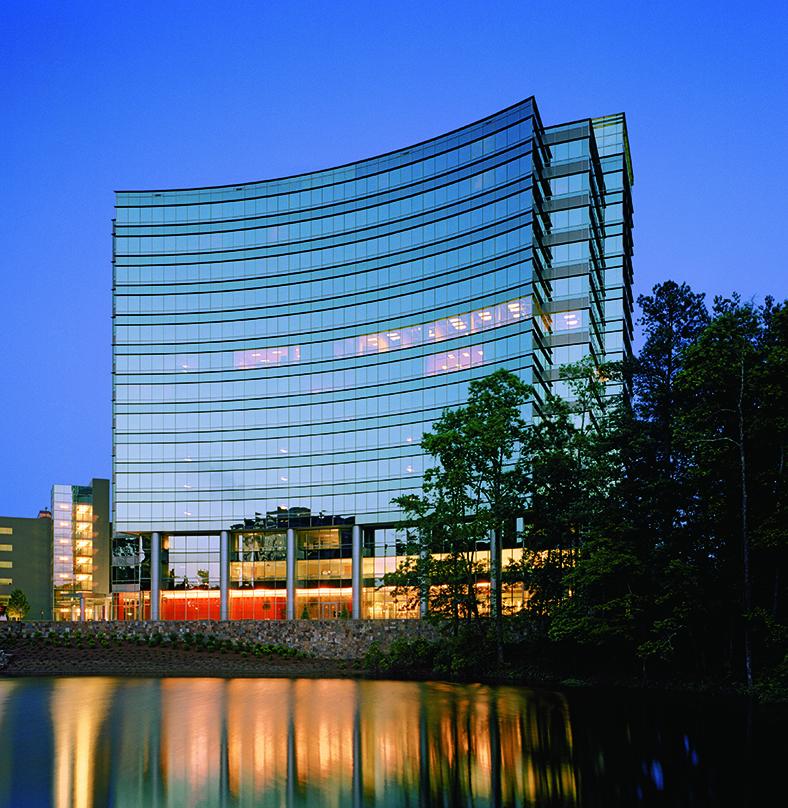 Photo © Alan Karchmer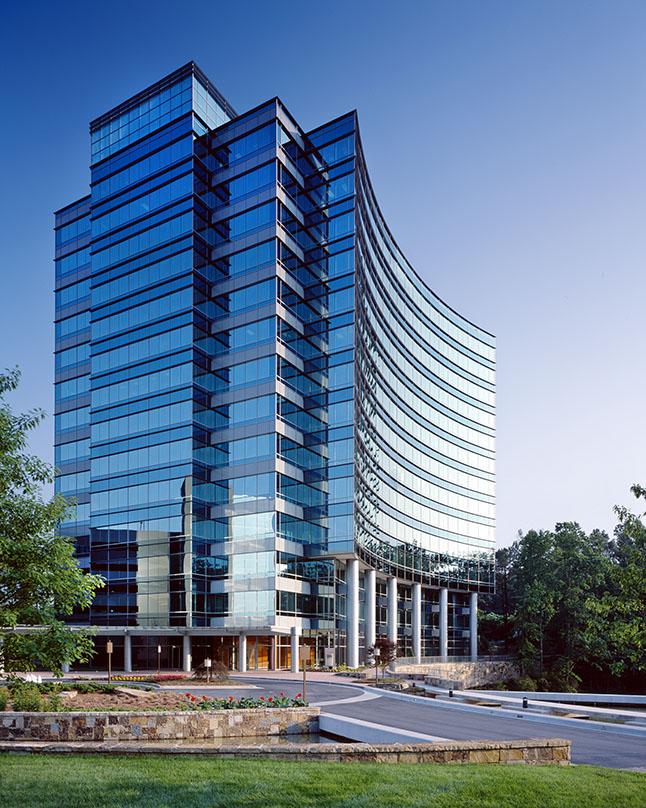 Photo © Alan Karchmer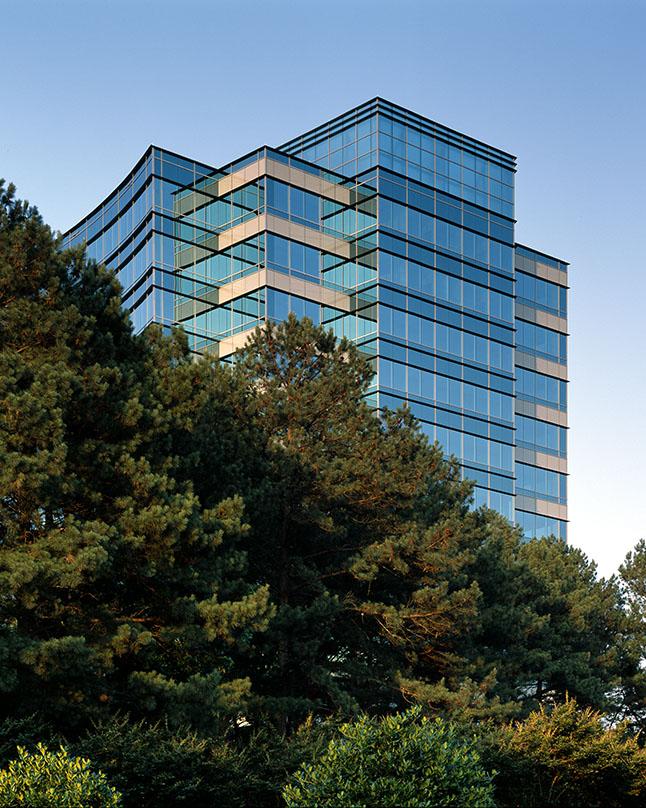 Photo © Alan Karchmer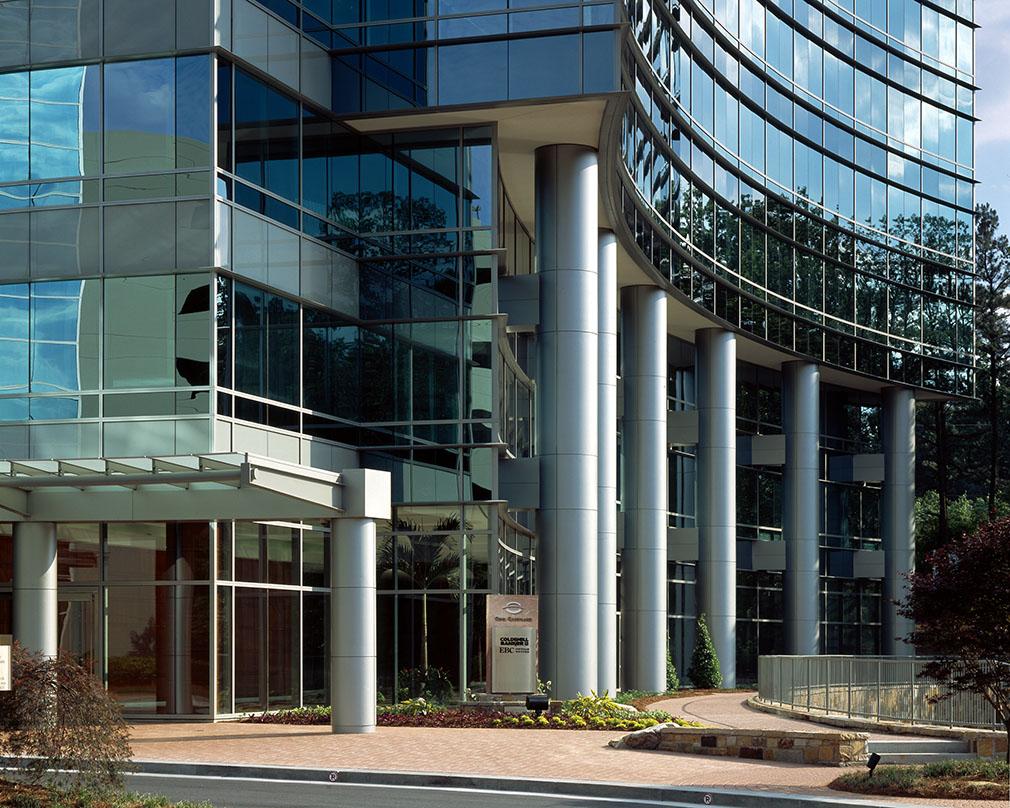 Photo © Alan Karchmer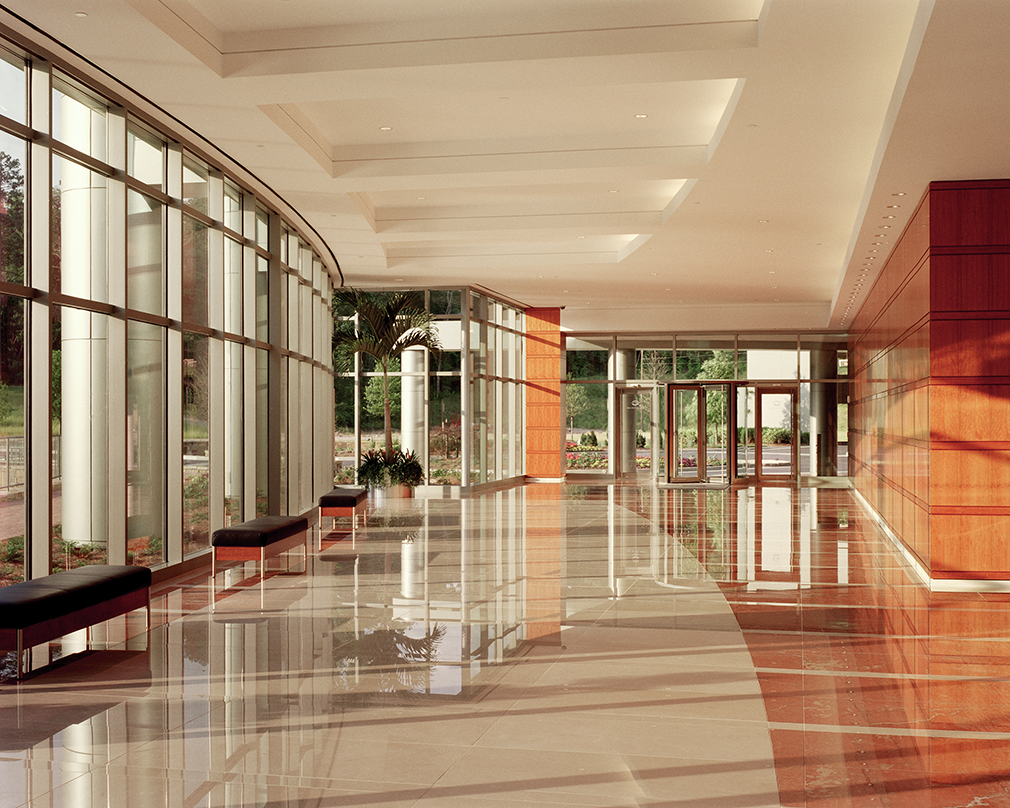 Photo © Alan Karchmer






Oracle at One Glenlake
One Glenlake is the local headquarters for Oracle, a Fortune 100 company and the world's largest business software company. The building is set in a park-like campus. Its western edge extends from the lakefront, creating a dramatic focal point for pedestrians and vehicles approaching via the tree-lined entry drive.
Clear, energy-efficient materials glaze the building to minimize heat gain during the Georgia summers, while still offering tenants unobstructed views of the surrounding landscape. This glazing makes possible the floor-to-ceiling windows of the lobby that enliven the interior spaces with natural light. The lobby also offers direct access to the lake front walkway and wooded landscape.
One Glenlake is the initial stage of development in an 18-acre master plan. The site will eventually feature office, hotel and retail uses complementary to the popular residential, retail and commercial districts that lie nearby.