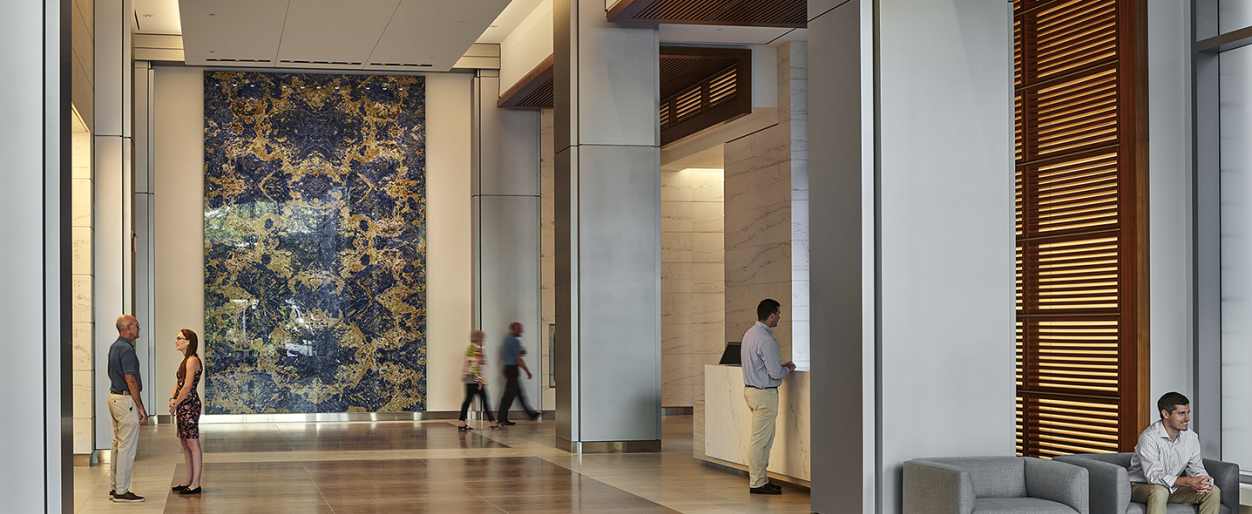 When designed properly, building lobbies can make a positive statement to the tenants. Here, occupants discover the ambiance, materials, and textures to expect throughout their experience within the building.
Pickard Chilton designed a feature stone wall to set the tone for the recently completed Avocet Tower and AC Hotel in Bethesda, Maryland. The harmonious integration of natural wood and stone adds to the elegance and hospitality lobby.
Finding Stone that Inspires
At the heart of our practice is the fundamental desire to create unique opportunities for people to discover and engage with the built environment. As such, we are dedicated to delivering the full lobby experience when we consider the design of feature walls. Pre-pandemic, our team's designers would typically tour quarries with our partners to review multiple stones, patterns and colors before making our selections in collaboration with our clients.
However, COVID-19 presented new challenges and our team had to undertake the process virtually. To facilitate the process, our partners would load and arrange the stone samples so they could be photographed and to allow our team to better understand and compare sizes and colors.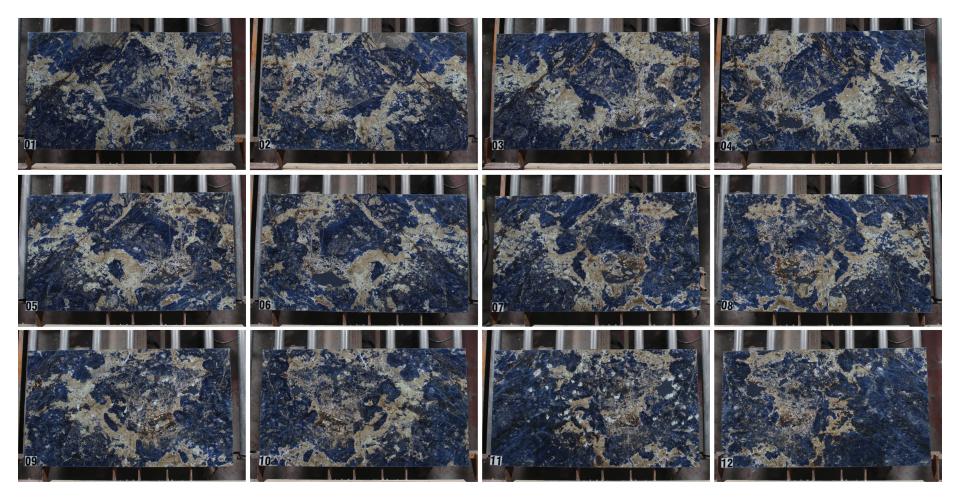 Investigating the Pattern
Once a short-list of stone samples were identified, designers began exploring different patterns and variations on how the stones could be assembled. Akin to working with wood panels, would the block cuts be mirrored like a book? Or would they repeat linearly? Each of the selected stones would be thoroughly investigated to determine the most pleasing and captivating motif.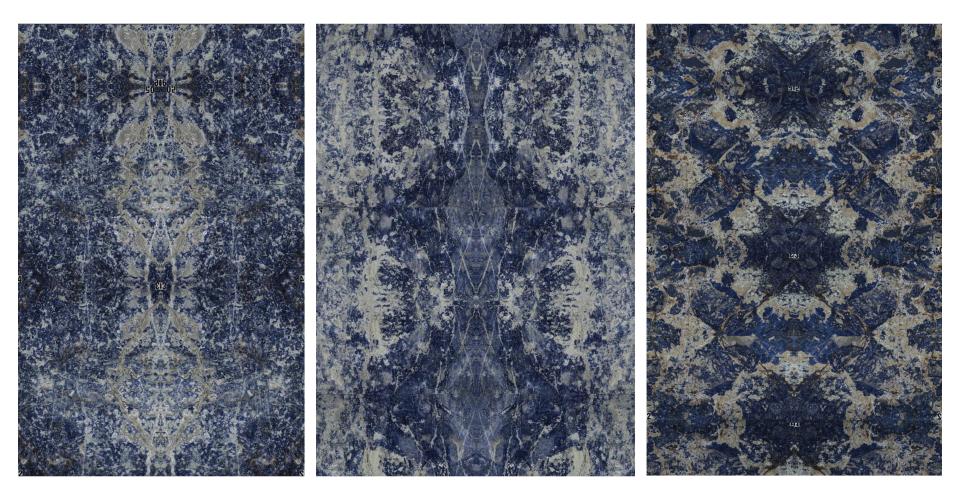 Realizing a Vision
In considering an appropriate size for the feature wall within the context of the lobby space available, designers examined and chose the human scale so the stone would be impressive and accessible but not overwhelming. In finalizing the design for the stone "painting," our team included specific directions for installers on how to lay out the twelve-stone pattern. Now open, Avocet Tower's feature wall has successfully created a sophisticated yet relaxed ambiance to the lobby.