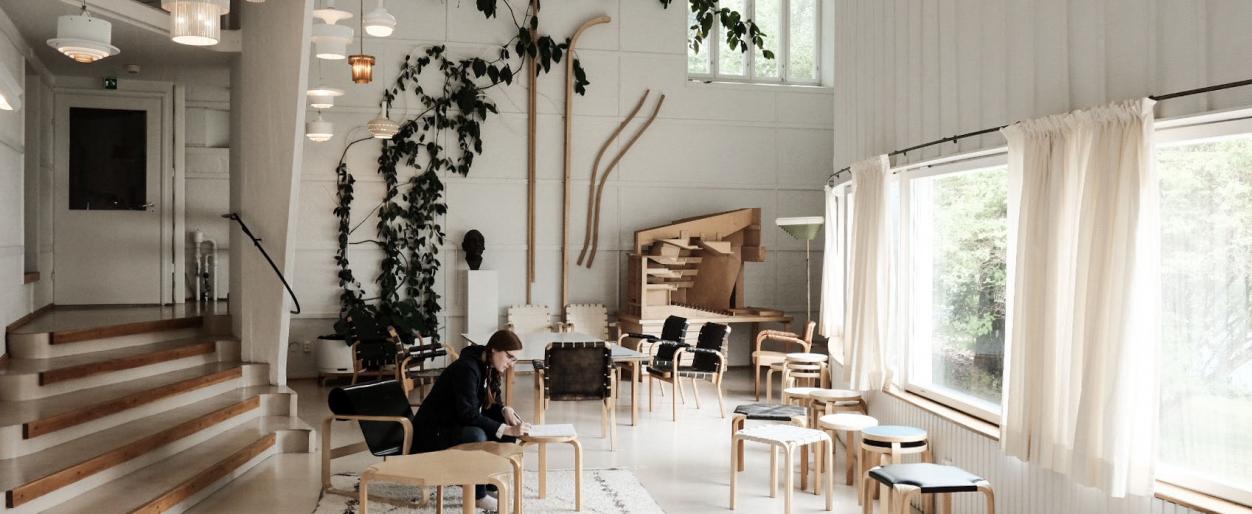 Associate Rachel Howlett AIA, WELL AP, recipient of the 2018 Pickard Chilton Traveling Fellowship, recently completed her travels to Sweden and Finland. In support of her thesis, she examined human-scaled spaces, functionality and details of 20th Century Nordic architecture and design as well as their potential applicability to her own daily work.
The design of the contemporary workplace is trending away from a hard-edged and formal aesthetic and toward more hospitable and human-scaled environments. Scandinavian and Nordic design traditions emphasize an attention to detail, warmth, and a connection to nature through materiality, craft and a strong relationship between furnishing design and space. Howlett's research sought to better understand how the design of these environments might inform public space design in future office projects.
Starting in Stockholm, Howlett visited several of the works of Gunnar Asplund and Sigurd Lewerentz. Howlett then spent a week in Finland where she visited eight cities.  In Finland, Howlett's studies focused on the works of Alvar and Aino Aalto but also contemporary works such as the Gösta Serlachius Museum by MX-SI, the Turku library by JKMM, and the recently completed Aalto University Väre Building by the Helsinki-based firm Verstas Architects.
Explore the complete image gallery from Howlett's trip here.