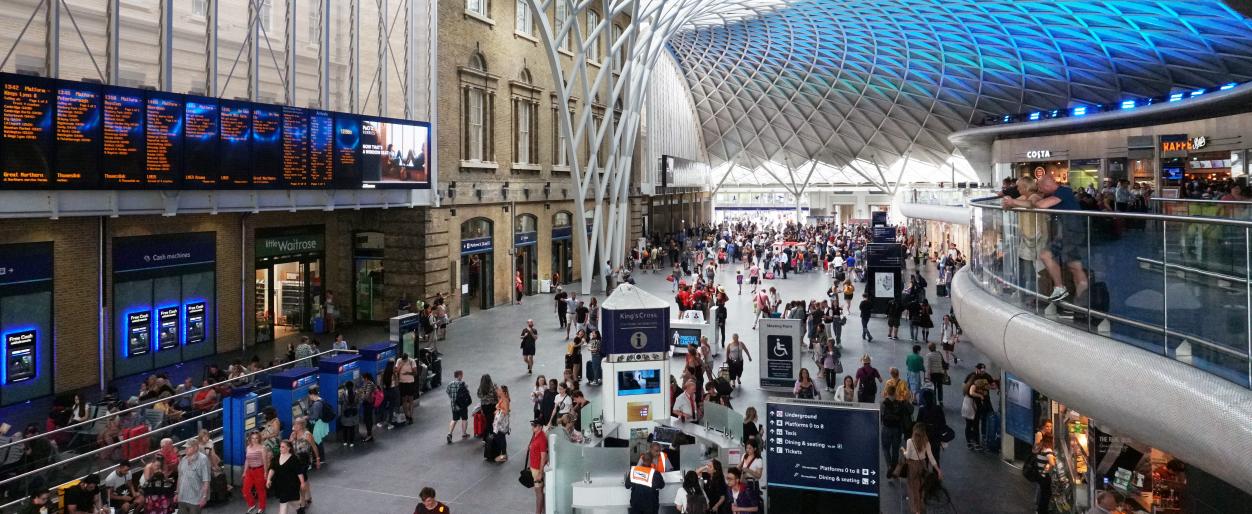 The Architecture of Arrival
Andrew Gorzkowski AIA, LEED GA, Fitwel AMB, recipient of the 2019 Pickard Chilton Traveling Fellowship, recently completed his travels to the United Kingdom, Belgium, and the Netherlands. In support of his thesis, Gorzkowski explored and analyzed a number of train stations and transportation hubs, as well as the public realms associated with each.
For centuries, train stations have served as gateways to development, identity, and public space. The arrival sequences and spaces that train stations create have the ability, when carefully considered, to create vibrant public nodes. Gorzkowski's research focused on the design and experience of these arrival spaces and how their strengths might be employed to create better public spaces and stronger connections to urban environments in other building typologies.
Beginning in London, Gorzkowski visited several historic and contemporary train and light rail stations, including works by Foster + Partners and Grimshaw Architects. Gorzkowski then spent a week in the Low Countries with stops in Liège-Guillemins by Santiago Calatrava and Antwerp Central Stations in Belgium, followed by visits to numerous transportation hubs in the Netherlands. During this portion of the trip, Gorzkowski focused on several major stations completed as part of the New Key Projects initiative undertaken over the last decade by the Dutch authorities. Highlights included Arnhem Central Station by UNStudio, Delft Station and City Hall by Mecanoo (in collaboration with Benthem Crouwel Architects), and Rotterdam and The Hague Central Stations by Benthem Crouwel Architects.
In a presentation to the entire Pickard Chilton studio, Gorzkowski presented his findings and conclusions through photographic analysis and documentation of his travels. He will join the jury for the 2020 Pickard Chilton Traveling Fellowship.