latest > News > New Haven Biz
Executives of New Haven-based architectural firm Pickard Chilton like to say the company "punches above its weight. That may be one reason the firm not only weathered the economic downturn caused by the COVID-19 pandemic, it thrived during that time. From March 2020 through May of this year, Pickard Chilton added contracts to design new headquarters or redevelop existing buildings totaling almost 11 million square feet. That's in addition to the approximately 19 million square feet of projects it already had under contract. To put that in context, the company calculated there is about 10 million square feet of office space in Hartford, so Pickard Chilton's contracts equal three Hartford's worth of space.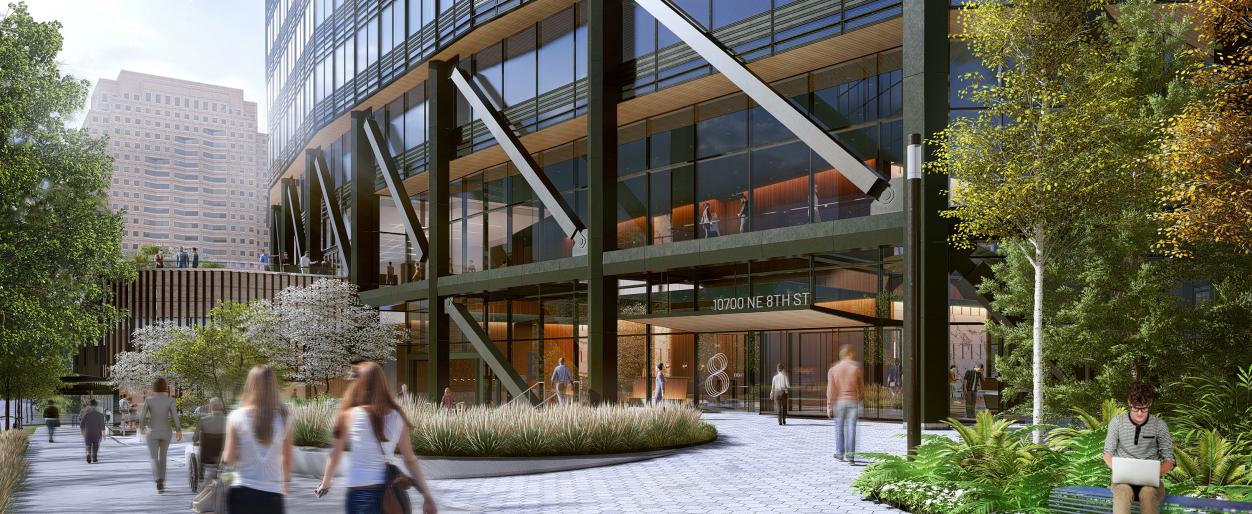 Pickard Chilton, a New Haven-based architecture studio, has been picked to design a large-scale mixed-use office project in Bellevue, Wash.
Cesar Pelli protegé (he worked on the world's then-tallest building, Kuala Lumpur's Petronas Tower), co-founded Pickard Chilton with William Chilton in 1997. The pair have practiced as design architects internationally, including large, complex and high-performance buildings for Fortune 500 clients.