latest > News > 6 News WOWT NBC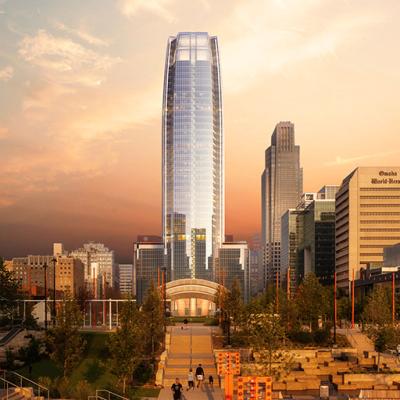 OMAHA, Neb. (WOWT) - Construction on Nebraska's newest skyscraper will break ground this Wednesday.
According to Mutual of Omaha, the company will break ground on its new 44-story headquarters at the west end of the Gene Leahy Mall near 14th and Farnam this Wednesday at 2 p.m.
It will also be the tallest building across a large portion of the midwest, outmatching all other buildings in Iowa, Missouri, Kansas, South Dakota, and Wyoming.
According to Mutual of Omaha, the skyscraper will have roughly 800,000 square feet of space for offices, meeting spaces, and amenities.
The first 15 floors of the building will be used as a parking garage with space for 2,200 vehicles. The garage will also be open to the public during the evenings and weekends.
Copyright 2023 WOWT. All rights reserved.