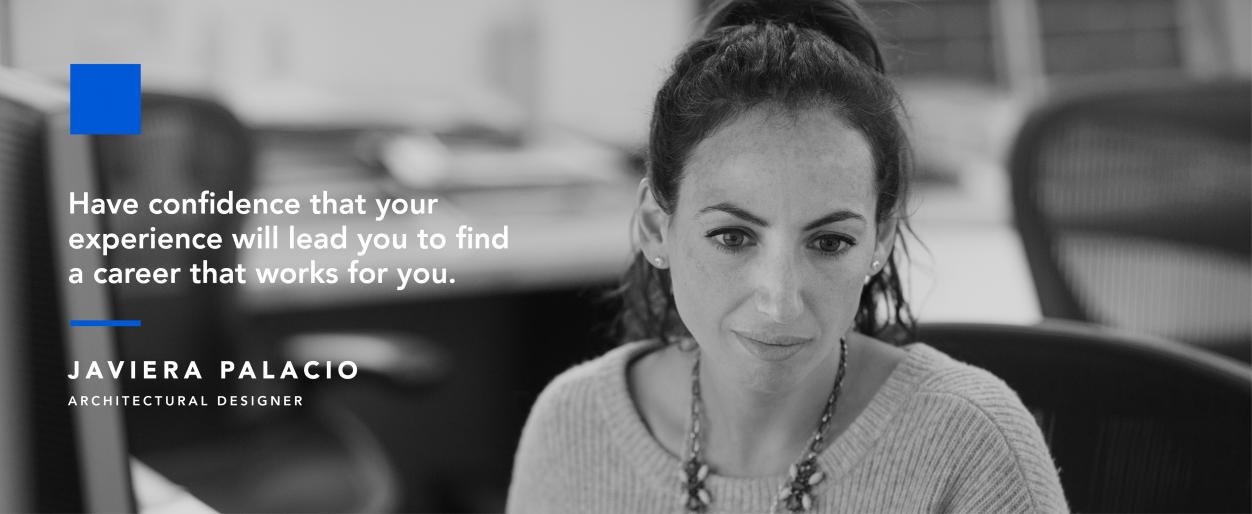 Joining the Team Mid-Career
Javiera Palacio shares her story of starting her career in architecture and joining the Pickard Chilton studio as an experienced member of the team. 
What are your first memories of working in architecture?
My first memories of working in architecture all include making models - dozens and dozens of models. I learned a lot about massing and simple forms. This was before Rhino was widely adopted and physical models were an even more important part of the design process. I still think about those early days and how my first work experiences were much like studio life in school.
Why Pickard Chilton?
I had a two-hour daily commute to New York City from Connecticut and wanted to be closer to home. I had worked my way up to a leadership position at an international firm where I designed residential and commercial high-rise projects. My work experience was primarily in Asia, where I led projects and traveled to Europe and Asia. More than concept design, I really loved putting together drawing sets - learning the intricacies of details for each project, city, and country. I was proud of my career and excited to accept a position at Pickard Chilton where I could continue my work at the same scale and caliber.
What was your first impression of Pickard Chilton?
I remember my first days at Pickard Chilton and its friendly, welcoming environment. I worked directly with two principals and remember the collaborative energy throughout the team. We were designing a residential high-rise component of a master plan and I was able to apply my previous work experience. After a few months of orienting myself within the studio, I found my niche team where I continue to see a range of projects through design development.
What advice would you offer to new members joining the team?
Have confidence that your experience will lead you to find a career that works for you. Make a point of making a target deadline at the beginning of every task so you and your team can plan and be most efficient. Find balance in life - doing so has made me a happier person and a more productive member of the team.