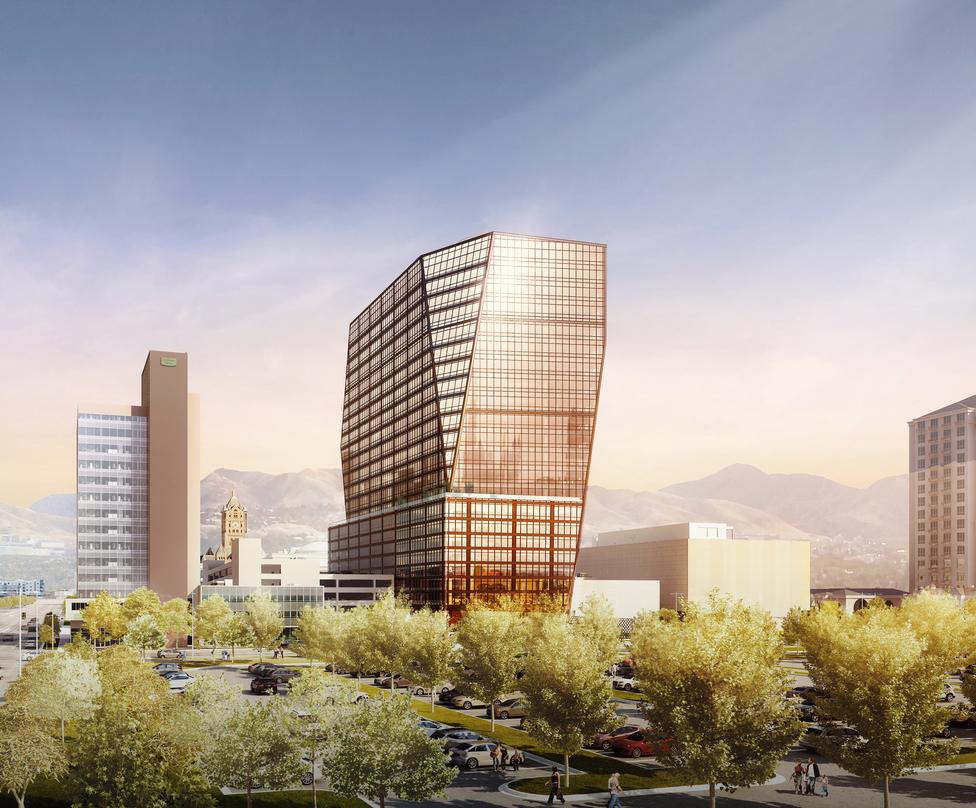 Rendering © Lifang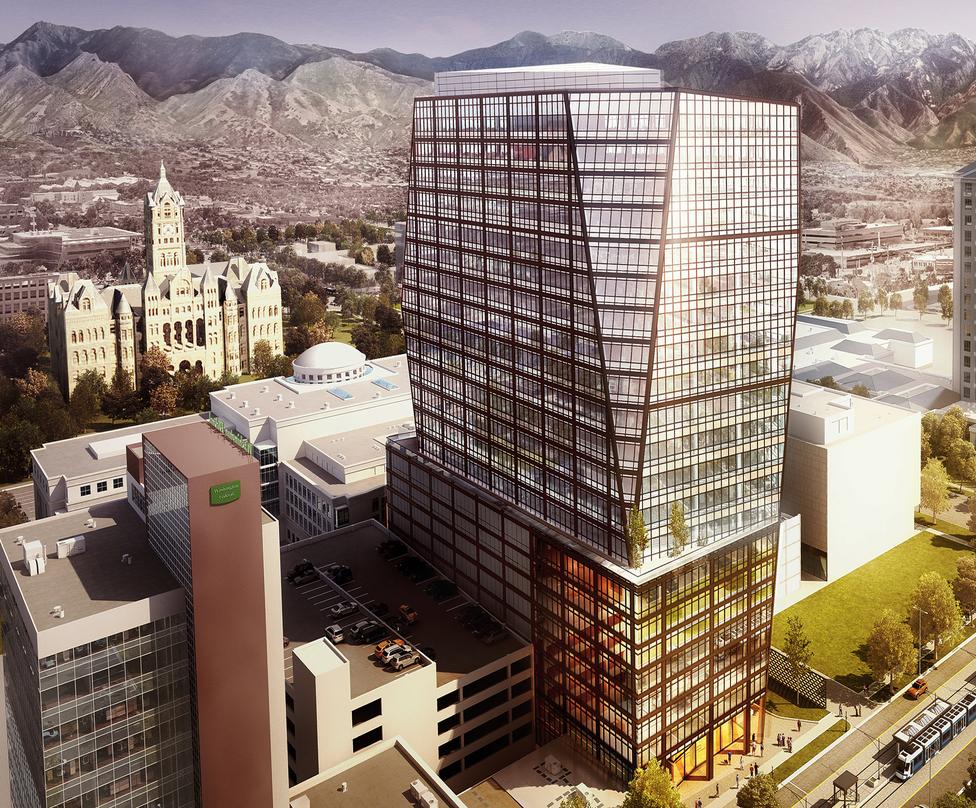 Rendering © Lifang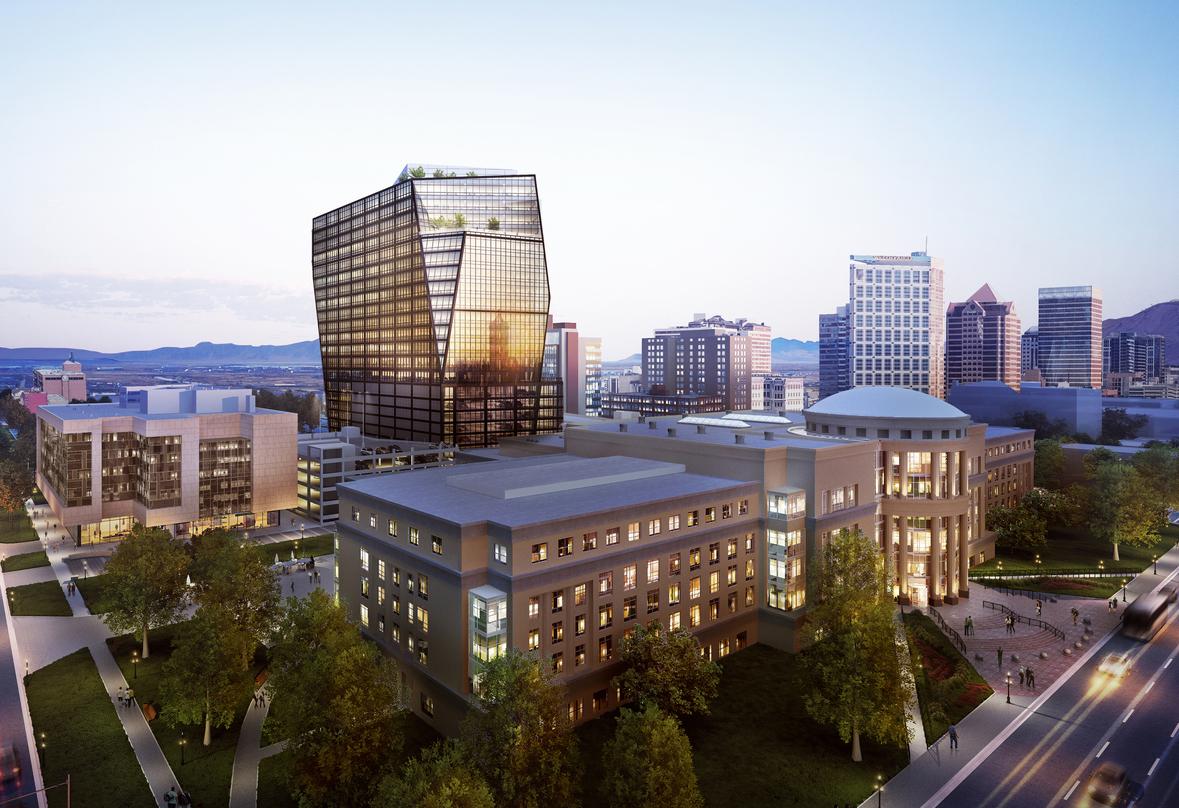 Rendering © Lifang



477 South Main
477 South Main Street is a 23-story office tower atop an enclosed parking podium sited directly west of the Matheson Third District Courthouse and on axis and one block west of the Salt Lake City Hall. Located at the southern end of the Downtown Central Business District, the project is at the mid-block between 400 S. and 500 S. Main Street. The building enhances pedestrian connectivity given its proximity to the Courthouse Station, pedestrian easement through the site, and access to the existing mid-block connector at the rear of the Matheson Third District Courthouse.
The tower's program consists of 425,000 gsf of Class-A commercial office space across 14 floors, a seven-level parking podium to support the commercial space, and a double-height space at ground level that includes a lobby, parking entrance, loading, and exterior public open space. Offering impressive views of the city and the mountains beyond, the high-performance facade comprises a glazed curtain wall, metal panels, and concrete.
The design of 477 South Main Street's form draws upon the native landscape of Salt Lake City and greater Utah. Inspired by Sundial Peak, the tower's form slices, angles, and slopes to create a dynamic form within the cityscape that is reminiscent of the surrounding mountains. The crafted facade is articulated in response to both the building form and the city context.