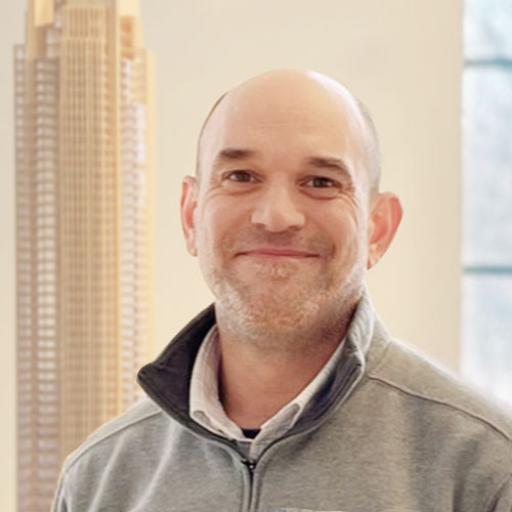 William Traill is an architectural designer with experience designing and coordinating all phases of design and construction services. He has held key roles and collaborated on numerous large-scale, mixed-use, corporate, and commercial developments both nationally and internationally.
Mr. Traill is currently the Project Manager for Avocet Tower, a large mixed-use development comprising a hotel and office tower in the central business district of Bethesda, Maryland. Atop a generous lobby and amenity podium, Avocet Tower features dual towers – a Class-A office tower and a 200-key AC Hotel. The building is topped by a sky terrace and crowned by an elegant trellis. The transit-oriented development is located directly across from the Bethesda Metro station.
With 22 years of experience with Pickard Chilton, Mr. Traill has deep project knowledge and skill. His completed projects include BOK Park Plaza in Oklahoma City, Oklahoma; 2+U in Seattle, Washington; Dominion Energy's new headquarters in Richmond, Virginia; Eighth Avenue Place in Calgary, Alberta, Canada; the Northwestern Mutual Tower and Commons in Milwaukee, Wisconsin; and, Eaton Center, the North American headquarters for Eaton in Beachwood, Ohio. He was recently a team member for Global Gateway Shinagawa, a 13-hectare / 32-acre mixed-use development in Tokyo, Japan. He previously worked for five years at Cesar Pelli & Associates.