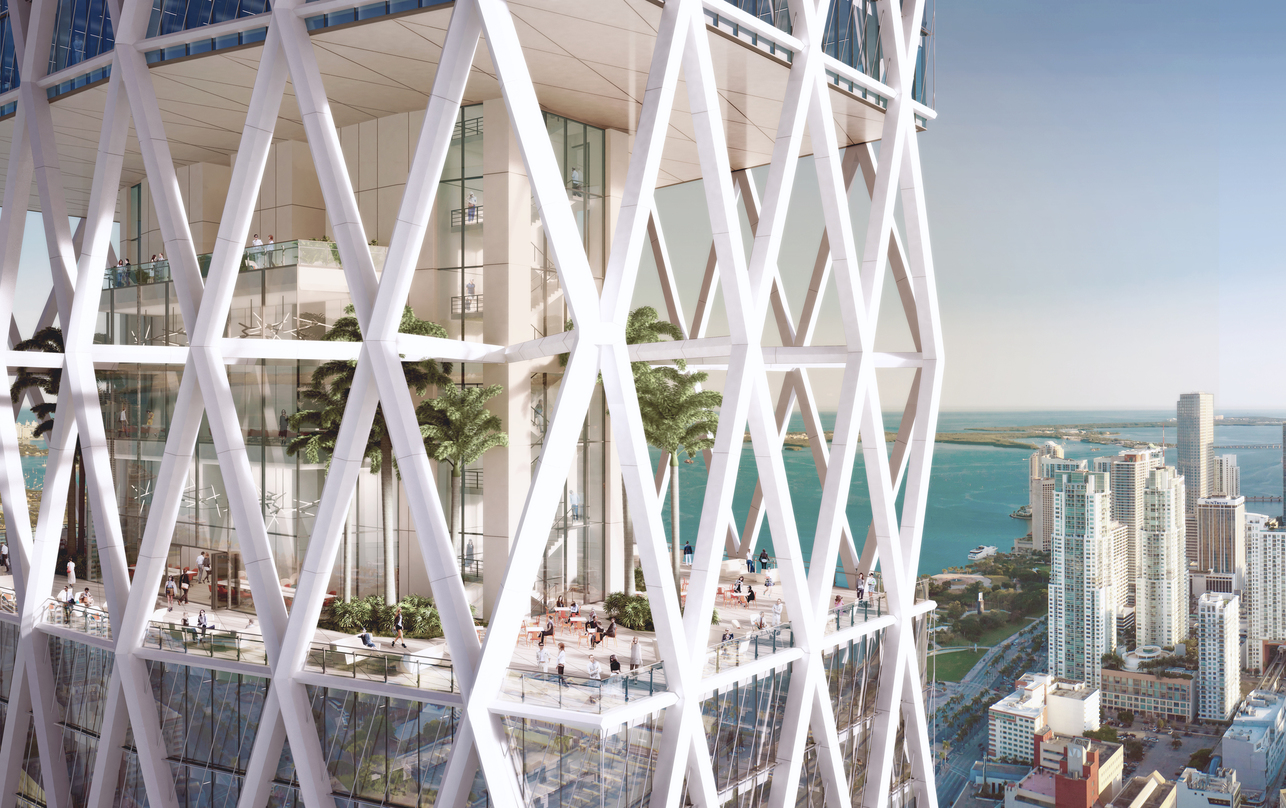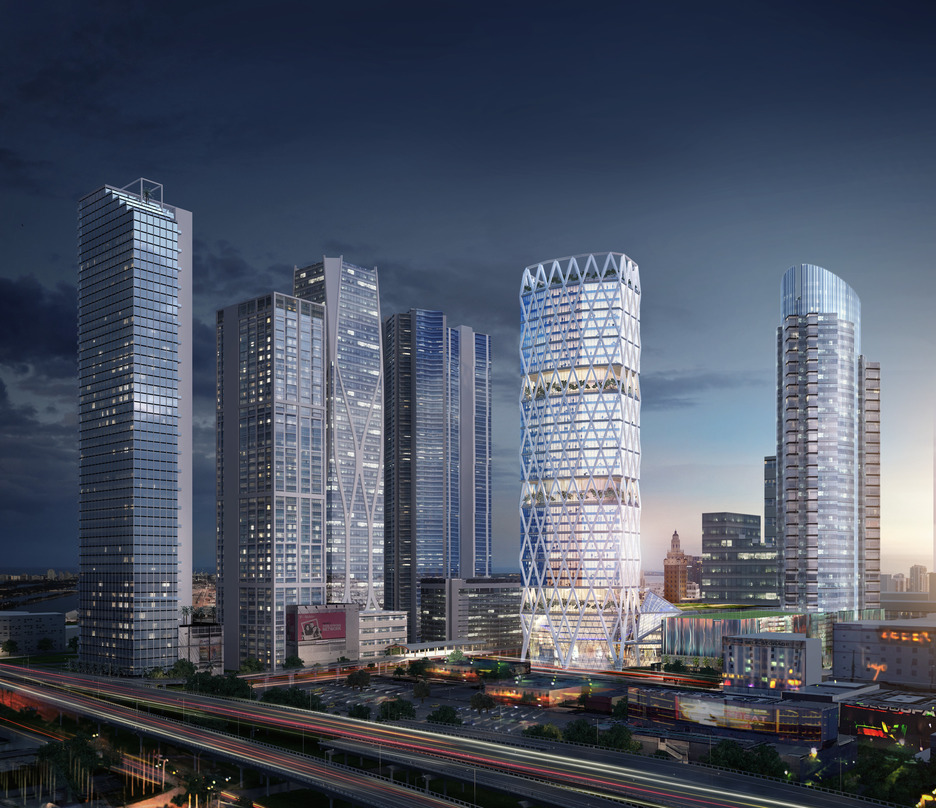 Rendering © Adisak Yavilas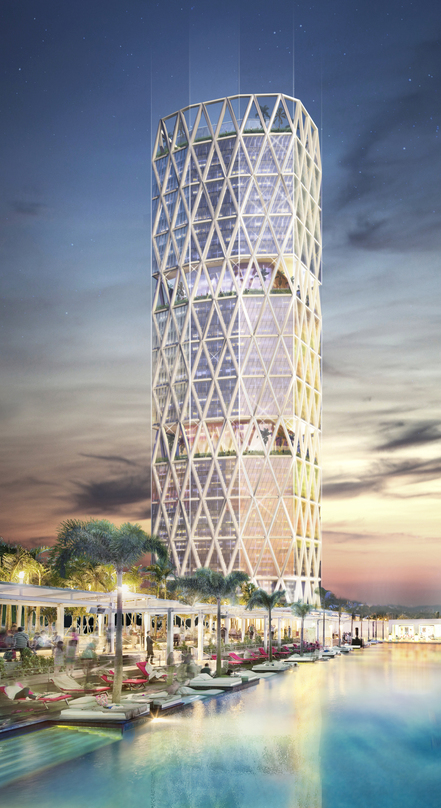 One Worldcenter
Currently under construction, Miami Worldcenter is a large mixed-use development comprising 30 contiguous acres across ten city blocks in downtown Miami. Noted as America's second-largest luxury urban real estate development and the biggest building project in Florida's history, the development is expected to include high-street retail, Class-A offices and convention facilities as well as significant hotel, condominium and multifamily space.
110 10th has been designed to serve as a highly visible gateway to the Miami Worldcenter development. The 45-story tower includes a podium with high-street retail space and an integral parking garage. Part of the podium will feature a soccer field that doubles as a green roof. The top of the elegantly-proportioned tower will offer spectacular views of Miami and the waterfront.
The design for 110 10th is respectful of and seamlessly integrated into the overall Miami Worldcenter development. It is expected to significantly contribute to the diversity and excitement of the burgeoning dynamic urban core.