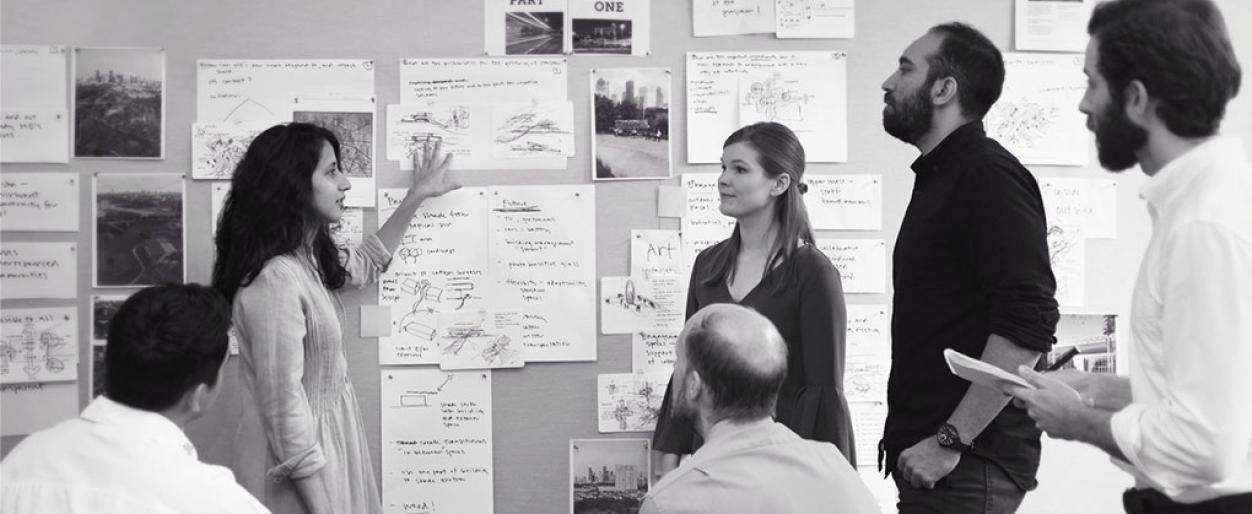 Visual Communications Designer
Pickard Chilton seeks a full-time Visual Communications Designer to join our award-winning studio based in New Haven, Connecticut.
As the Visual Communications Designer, you will be instrumental in driving Pickard Chilton's visual representation in both print and digital media. Working collaboratively with both project teams and our Director of Communications, you will be responsible for creating marketing materials and design efforts including:
Capture groundbreaking architectural concepts and creatively translate them into diagrams and infographics;
Design engaging presentations and proposals;
Lead design and production efforts on marketing materials, design award submissions and digital engagement;
Maintain and augment design resources and contribute to brand development; and,
Grow our digital footprint with beautifully crafted website design and social media content creation.
Our ideal candidate will have:
Degree in architecture, graphic design, or a related field;
2+ years of relevant experience with graphic design, digital illustration, architecture, or landscape architecture;
Understanding of industry best practices and emerging trends;
Strong fundamental knowledge of formal design principles including color, typography, and layout;
Excellent skill with Adobe CS (Photoshop, Illustrator, In Design, Adobe Acrobat) and high-resolution photo editing;
Experience with and interest in social media management;
Working knowledge of AutoCAD, Revit, and Rhino is preferred;
Experience with additional 3-D modeling and/or rendering software a plus;
Experience with animation, video editing web design a plus;
Ability to meet deadlines, and work efficiently in a highly organized, collaborative, and detail-oriented manner on multiple tasks; and,
Desire to work in a fast-paced, dynamic, design-driven, quality-focused, creative environment.
Interested candidates should email a letter of interest, resume, and work samples to resume@pickardchilton.com.